The worlds of fashion and food often collide in various events, but in one person, this hybrid would probably be Canadian model Kim Noseworthy. Born in Newfoundland, Noseworthy spent the majority of her younger years in Edmonton--an Oilers fan through-and-through, always and forever, she says--before moving to Calgary for university, and she has been here ever since. Well, at least it's been her home base as she travels all over the world for whatever interesting modelling gig comes her way.
Noseworthy is approaching her 25 year mark in the modelling world. From catwalks in Milan, billboard ads in Taipei to being the face of a Herschel Supply Co. campaign and even an upcoming Jaguar commercial, things don't slow down for this driven woman. On September 29th, Noseworthy will grace the catwalk at PARKLUXE 2018, a fashion event showcasing some of the country's premier high-end designers and artists.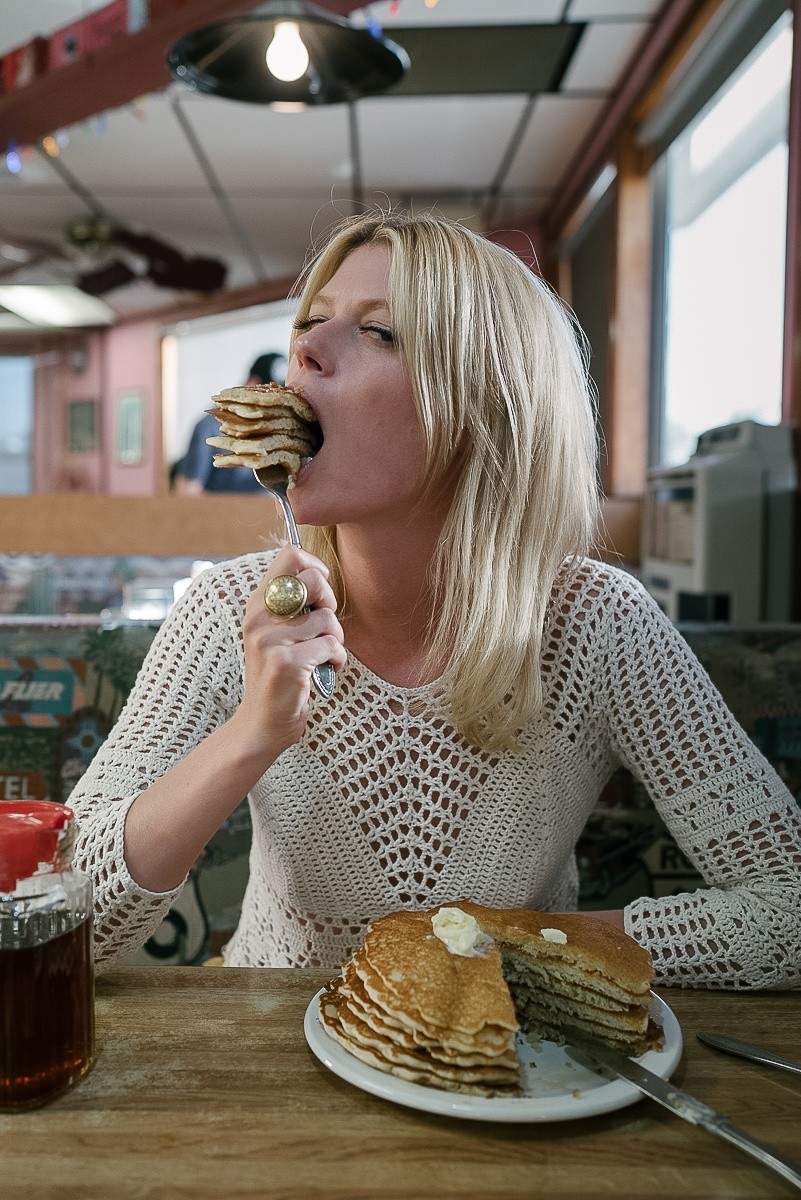 When she's not busy travelling the globe or directing her own fashion shoot for Freq magazine, you can find the model out and about in Calgary, checking out all of the cool new restaurants and bars and some tried-and-true favourites like Blackfoot Truckstop Diner, of course.
If she had only had one day to spend in Calgary, here's where model Kim Noseworthy would eat and drink.
Breakfast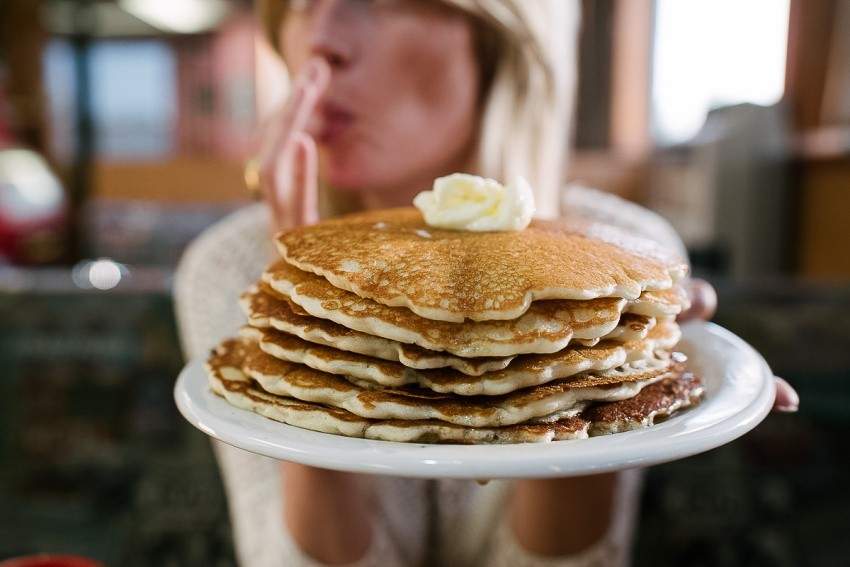 I love going to the Blackfoot Truckstop Diner just outside of Inglewood. It serves 24-hour breakfast and you can see a lot of interesting stuff go down here. Bring your friends, your best attitudes and just dig in.
Photo: Dong Kim
Hair & makeup: Caley Pylpiw
Top: Bamboo Ballroom
Ring: Gypsy Soul Designs
Lunch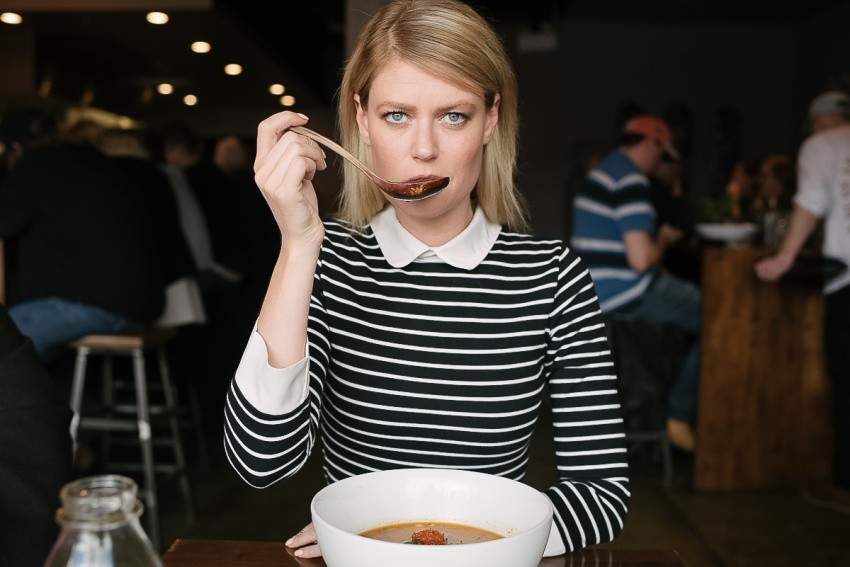 Shiki Menya has the best ramen in the city, hands down. Try the kara miso garlic and listen to the sweet hip hop beats playing in the background. It's always worth the line-up.
Photo: Dong Kim
Hair & makeup: One Beauty Academy
Dress: Simons
Rings: Coutu Kitsch
Dinner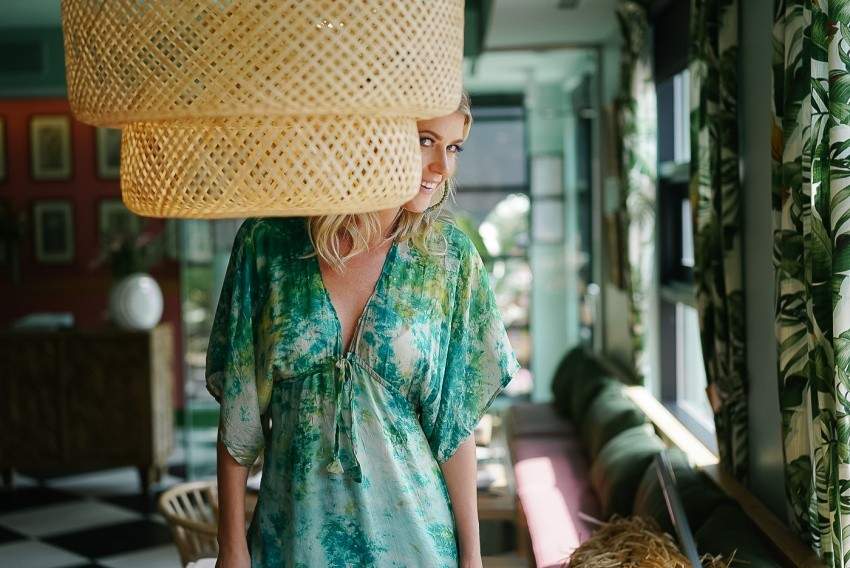 You can see why Calcutta Cricket Club won a best restaurant design award in 2018 from Canada's 100 Best. The vivid colours and colonial-inspired pieces make for an inspiring ambience and when it comes to the food, the chilli chicken is super spicy and incredibly addicting!
Photo: Dong Kim
Hair & makeup: Kristen Mrazek
Kimono: Gypsy Soul Designs
Earrings: Bella P Designs
Drinks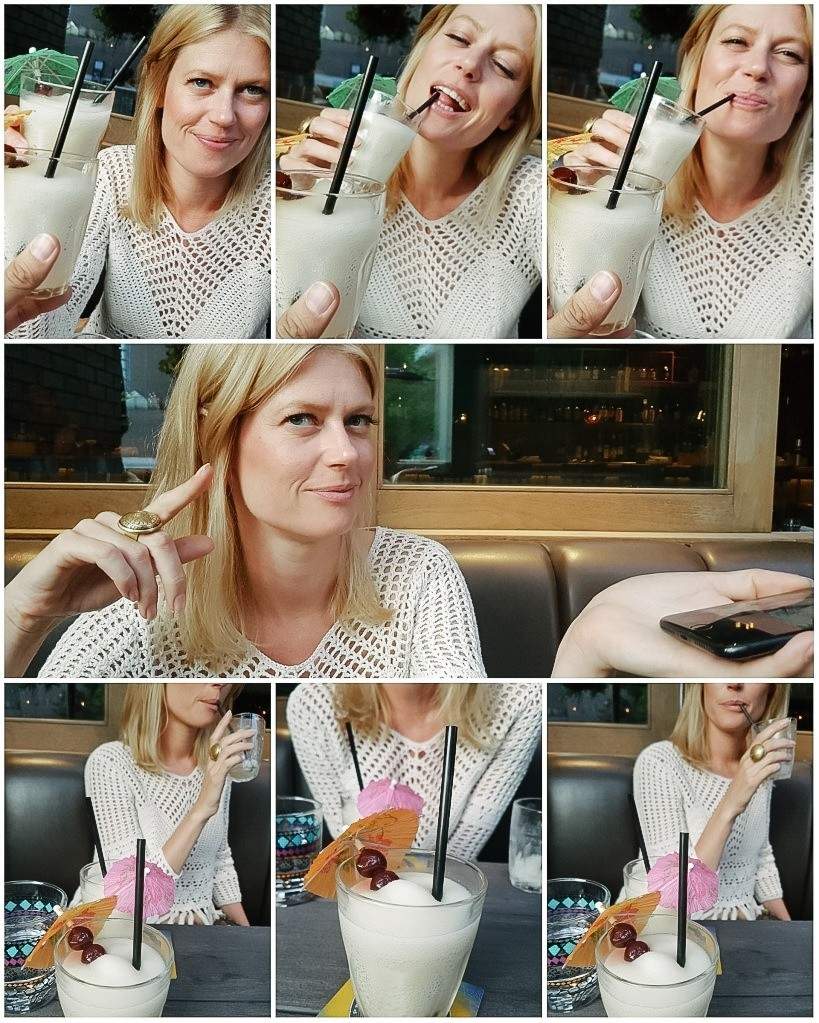 Sitting at the bar at Ricardo's Hideaway and drinking piña coladas on tap. What could be better? A couple of boozy cherries and an umbrella on top of that piña colada, that's what.
Photo: Dong Kim
Hair & makeup: Caley Pylypiw
Top: Bamboo Ballroom
Ring: Gypsy Soul Designs
Snacks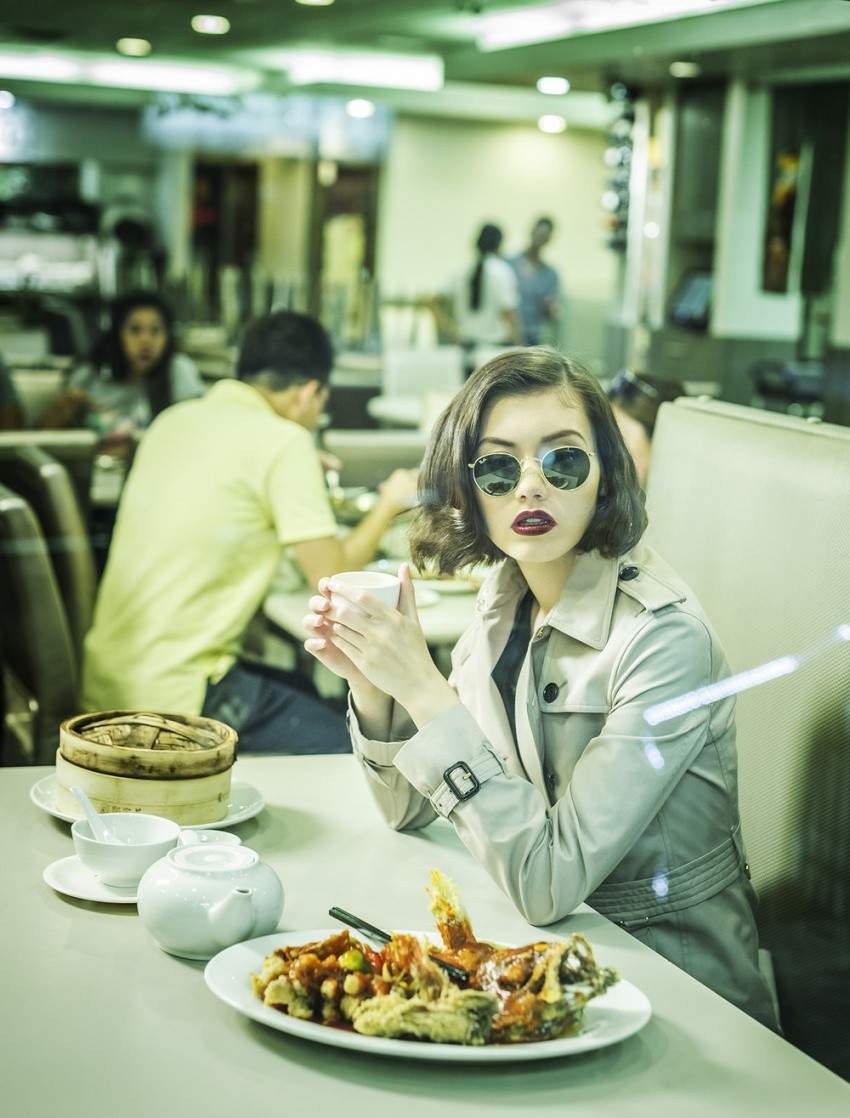 Great Taste Chinese Restaurant has the best xiao long bao (soup dumplings) in the city. You'll be dreaming about those pretty little purses filled with ginger-laced broth. Trust me.
Freq Magazine Sept 2016
Photo: Gerard Yunker
Stylist: Kara Chomistek
Hair: Michelle Lazo
Makeup: Teslin Ward
Model: Una (Mode)
Editor: Kim Noseworthy