Canada has plenty of food-related stereotypes. But when we are not eating poutine in our igloos next to polar bears, we're out making some significant contributions to the culinary world, in our own country and globally. Here are a few of them. Given that we are Canadian, we will be humble about it, of course.
Earls in Saskatoon used to be a bread factory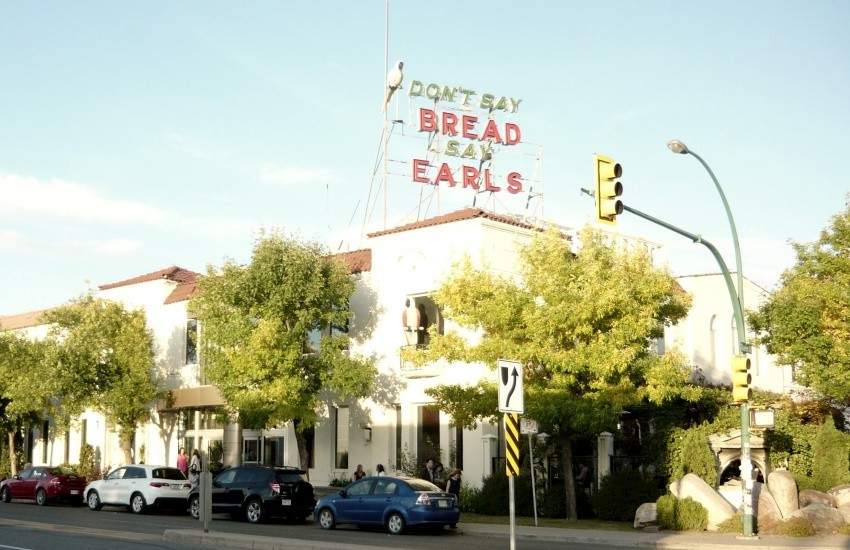 "Don't say bread, say Earls!"
You might not be able to buy bread there anymore, but Earls Restaurants' Saskatoon location used to crank out dozens of loaves a day back when the building housed a bread factory by the name of McGavin's. That being said, you can still get a taste of history at this restaurant that also serves as a micro-brewery and market.
Find the world's best burger at Fuddruckers in Saskatoon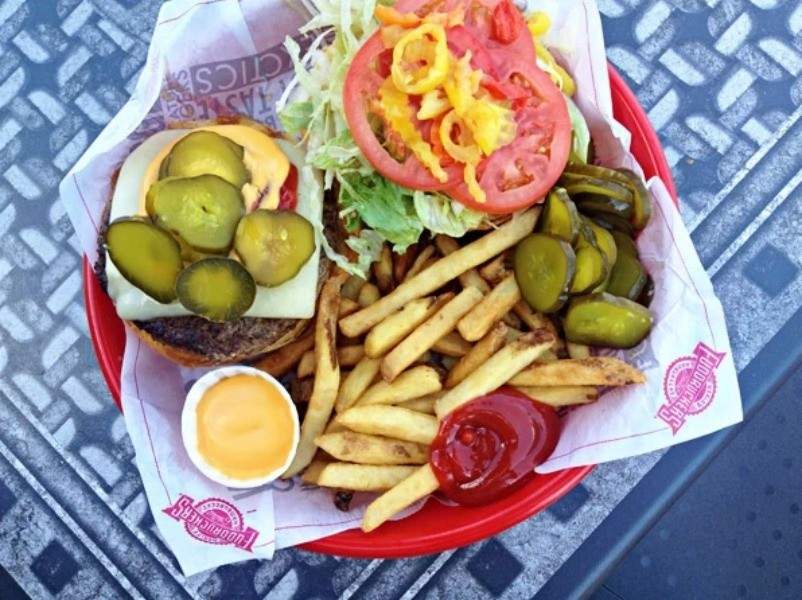 Fuddruckers, whose claim to fame is making the "World's Greatest Hamburger", has a single Canadian location in the least likely place, right in Saskatoon.
(update: as of January, 2017, Regina also has a Fuddruckers location. Perhaps Fudds will slowly find its way back across Canada? Only time will tell)
In the early 1990s, the American-based burger franchise popped up all across the country in almost every major Canadian city. For whatever reason, every franchisee has to shut their doors after only a few years, but Saskatoon was booming. Line-ups almost everyday of the week for breakfast, lunch and dinner. Today, it's still just as busy.
So if you ever want to test its best-burger assertion, you better start planning your next trip to Saskatchewan!
Peanut butter was invented in Montreal
Although the history of peanut butter dates back to the Aztecs, it has a very Canadian connection. Back in 1884 in Montreal, Marcellus Gilmore Edson patented everyone's favourite toast spread, adding sugar to peanut flour to create a sweet, nutty paste. Thus, peanut butter, as we know it today, was born!
London Fog tea latte was invented in B.C.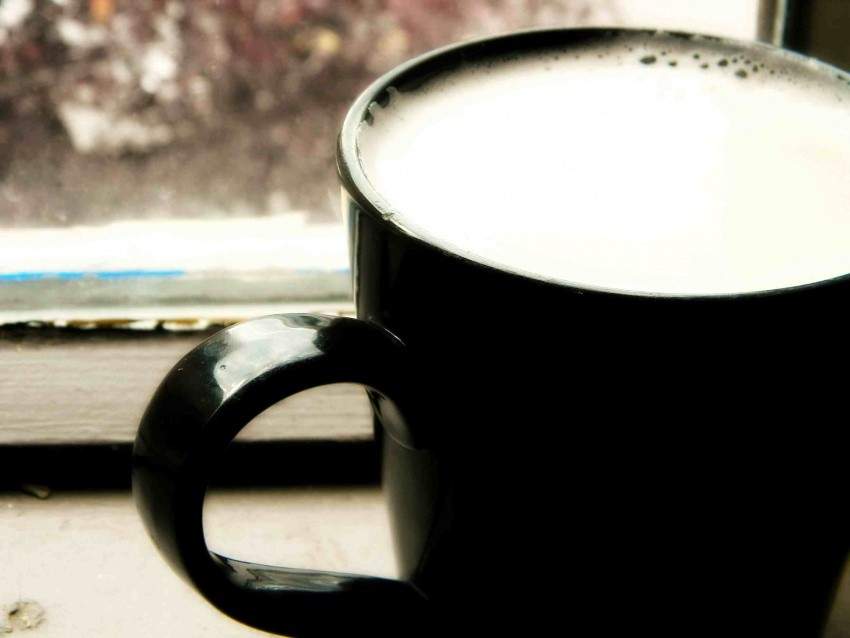 Despite the name, the Earl Grey tea latte known as a London Fog, was invented not in the UK, but in Langley, B.C., outside of Vancouver. In fact, in Scotland, it is referred to as a Vancouver Fog in salute of its Canadian origin.
Vin Villa was the first Canadian winery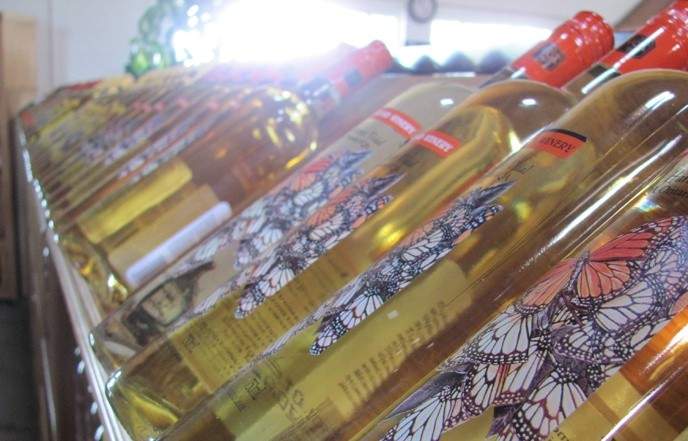 From B.C. to Ontario, Canada produces some amazing wines, but I betcha didn't know what the first winery to start doing so was. It's Vin Villa, located on Pelee Island. It's been producing wine since the 1800's. Considering Canada itself only became a country in 1867, that's pretty impressive!
Food Network Canada launched October 9, 2000
After the founding of the original Food Network in 1993, Food Network Canada followed suit seven years later in 2000. As for the first show to air? The Inn Chef, with chef Michael Smith, sharing recipes from the Inn at Bay Fortune in P.E.I.
London's Burger and Lobster imports only East Coast lobster
Living in Canada, we know the bounty of amazing seafood products this country has to offer, but it's always nice to get affirmation from other nations. Burger and Lobster in London imports only Nova Scotia lobster for its restaurants (with locations in London, Sweden, Dubai, and more). It goes to show how lucky we are to have these ingredients in our own backyard.
Model Milk bistro location used to be a giant gay bar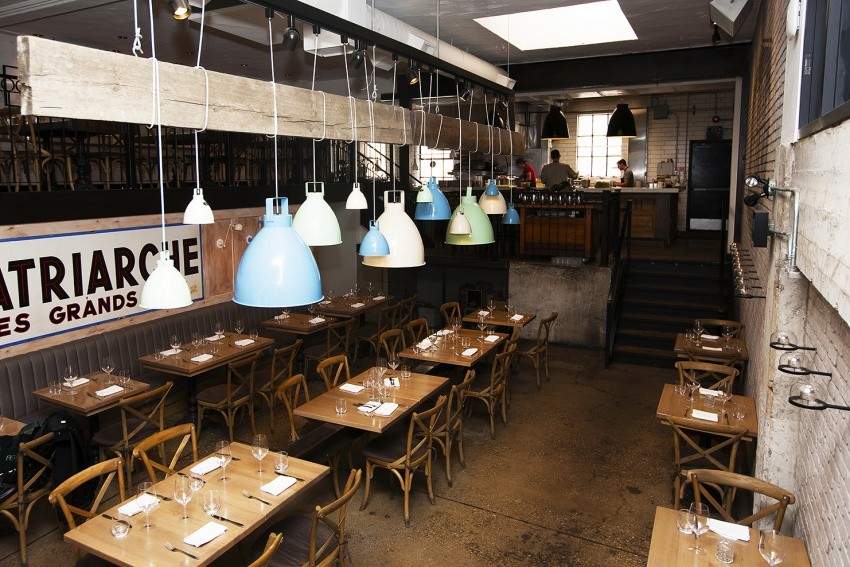 One of the country's top restaurants, Model Milk bistro in Calgary has quite the history. The name itself is derived from the dairy processing plant that was originally there. From there, it made quite the turn into a gay bar and restaurant called Victoria's, signage for which can still be seen outside the entrance to Model Milk's sister restaurant, Pigeonhole.
Wise Guys was the first food truck in Northern Canada
If I were to ask you where the first food truck in Canada launched, I can guarantee your first guess wouldn't be the Yukon. But it's true, Wiseguy Foods in Yellowknife was the first to hit the scene in Northern Canada.
Spot prawns are hermaphroditic
Spot prawns probably wouldn't be such a popular menu item in Canada if they hadn't been discovered off the coast of B.C. several years ago, becoming one of the biggest drivers of the B.C. shrimp fishery. They are hermaphroditic. Born as males, they grow female sex organs within the first two years of their lives. Who knew?
The Ocean Wise program was launched in 2005 in Vancouver
Canada has played a huge role in advocating for the consumption of sustainable seafood. The Ocean Wise program, established in 2005 at Vancouver Aquarium, helps make it easier for diners to choose seafood options that not only taste good, but are good for the health of our oceans. The sustainable seafood program has now been embraced by most major cities from coast-to-coast.
Highest altitude restaurant in the country located in Golden, B.C.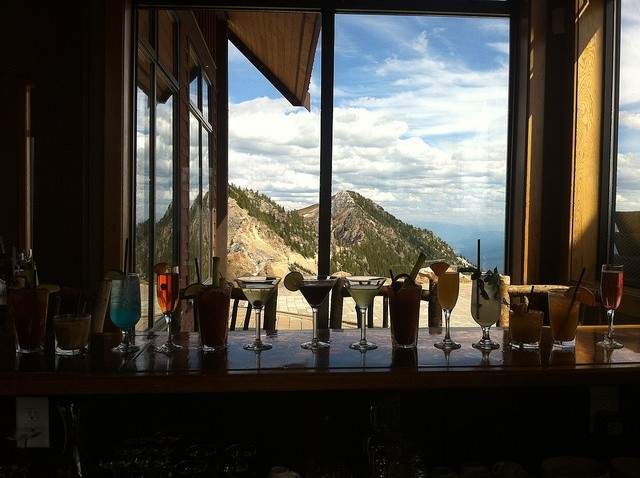 If you want to dine at an altitude of over 8,000 feet, look no further than Eagle's Eye restaurant. Located at the top of Kicking Horse Mountain Resort in Golden, B.C., it puts all other restaurant views to shame, with snow-topped mountain peaks as far as the eye can see.
Quebec is the largest duck producer in the country
No ingredient represents the cuisine of Quebec the same way that duck does. Whether it's for duck confit or foie gras, it is no surprise that this province produces the most duck in the country. Producers like Brome Lake are known around the world for its top quality product.
Canadian chef Michael Noble was on the original Iron Chef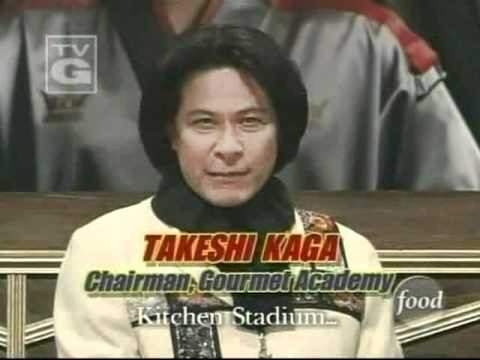 We're not talking about the knock-off American version either, but the real-deal Japanese one. Noble, the Calgary-based restaurateur of The Nash and Notable, went up against chef Morimoto in the potato battle and lost by a mere two points. This pretty much makes him a culinary ninja by Canadian standards.
Largest oyster shucking competition in North America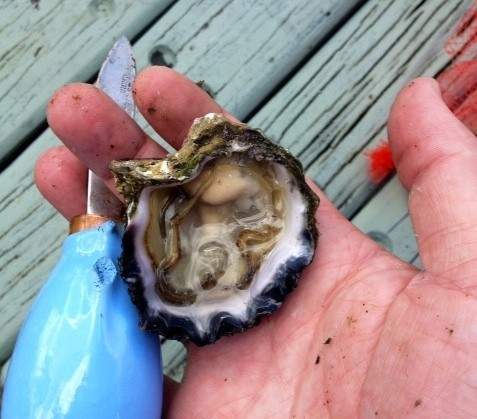 The oyster shucking competition in Tyne Valley, P.E.I. is not only the largest and longest running in Canada, but all of North America. In order to be deemed champion, you have to shuck 18 out of 20 oysters in the shortest period of time (which is less than one minute and 30 seconds, should you want to start practicing).
First well-known female celebrity chef in Canada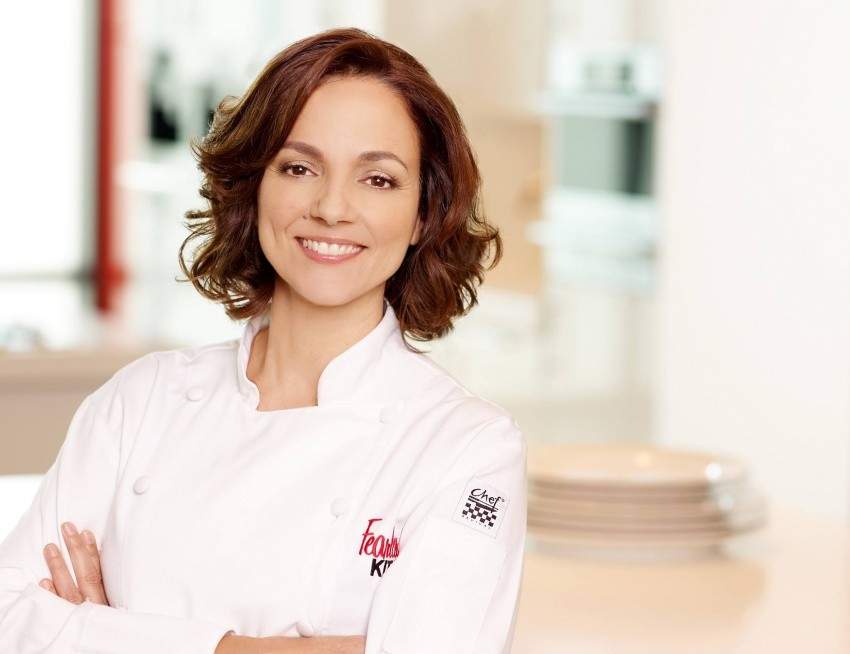 Back in the early days of Food Network Canada, Christine Cushing was one of the most prominent female figures. Her show, Christine Cushing Live, which aired from 2001 to 2005, featured call-in questions and guest chefs, and helped set the stage for other Canadian female celebrity chefs like Lynn Crawford and Anna Olson.
Canada is one of the top pulse producers in the world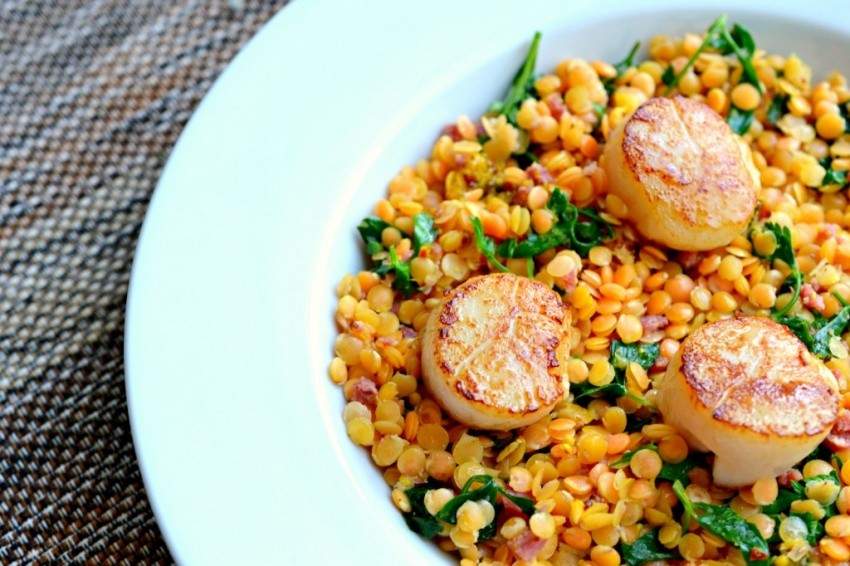 If you like your beans, lentils, and other pulses, you'd be happy to know that Canada is one of the largest producers of these crops worldwide. We account for almost 40 per cent the world's lentil production and are in the top five exporters of beans.
We created Beavertails…and fed them to the U.S. president
Beavertails are a Canadian staple. What better way is there to stay warm in the dead of winter than by eating deep-fried pastry coated in cinnamon sugar? President Barack Obama even tried this sweet indulgence when he visited Ottawa in 2009.
The Caesar was invented in Calgary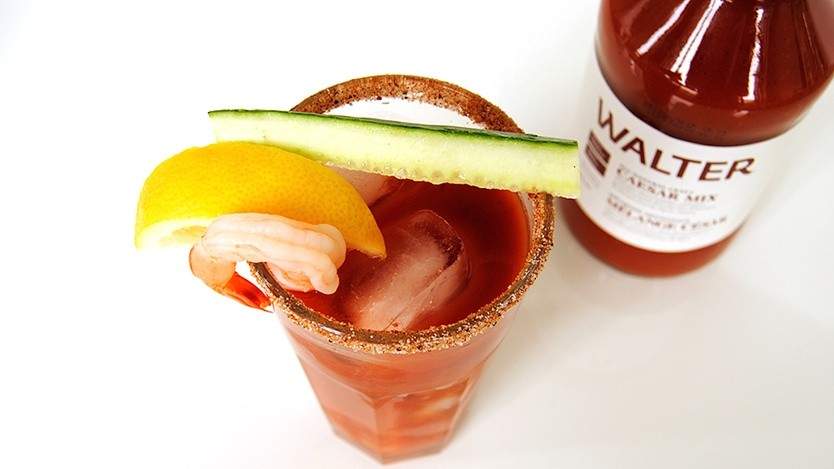 Every Canadian knows that the Bloody Mary doesn't hold a toast to our Canadian concoction, the Caesar. Walter Chell invented it back in 1969 at the Calgary Inn, and we've been drinking them ever since!
Newfoundland services a version of poutine unlike any you have ever seen
Standard poutine is made of fries, cheese curds, and gravy – but not in Newfoundland. There, you'll get French fries topped with a Thanksgiving-style dressing or stuffing and gravy. Now that's a heart attack waiting to happen!