No matter how old you are, Halloween is a pretty enticing holiday. Sure, some people like to dress up and get their crazy on, but the real seller of the whole occasion is the abundance of sweet treats everywhere. Candy, chocolate--you name it, Halloween offers it. So, even if you're too old to trick-or-treat, you can get your sugar fix at these Canadian spots.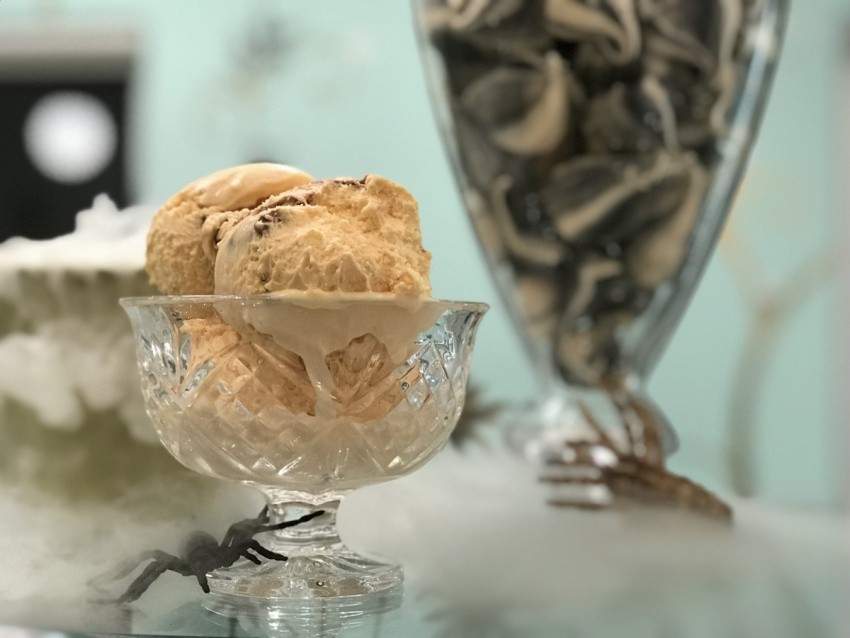 Sugarfina
Inspired to make a candy store for grown-ups, Sugarfina offers gourmet sweets imported from all over the world. This Halloween, stock up on all the gummy zombie brains and sugar skulls your heart (or lack there of) desires. They also have a selection of fall-flavoured treats, from pumpkin pie caramels to apple pie fruit jellies.
Squish Candy
Established in 2014 in Montreal, Squish has taken gummy bears and other "squishy" candies to the next level. Not only do they avoid using artificial colourings or flavourings, many of their gummies are vegetarian or vegan (i.e., they don't contain gelatin like many gummies do). This year, their Halloween options include everything from glow in the dark box filled with a mix of spooky candies, to edible creepy crawlers like gummy tarantulas and snakes.
Candy Labs
Candy Labs' handcrafted bonbons out of Montreal are almost too pretty to eat; except that with yummy flavours like blueberry, mango, and guava, they are even more difficult to NOT eat. Flavours aside, each candy is inscribed with a tiny little image--animals and fruits, personalized messages, and even candy that looks like sushi. Talk about putting the "trick" in trick or treat.
Karameller
As the name suggests--Karameller means "hardy candy" in Swedish--this shop specializes in candies imported from Scandinavia. And we're not just talking about Swedish Fish here. They've got an abundance of black liquorice, if you're into that sort of thing, as well as less polarizing options like sour lips and chewy chocolate nougat. Don't forget those gummy vampire teeth, which are always a must around Halloween!
Papabubble
This Toronto spot is the only Canadian outpost of Barcelona-based, Papabubble, which specializes in handmade candies that are made right in-store. Each flavour is rolled into thin strands and then sliced to reveal in image in the middle. For Halloween, creepy critters reign supreme, like ghosts, pumpkins, spiders, and more!
La Glace
Ice cream may not be the ideal choice for a loot bag, but that doesn't mean it can't be part of your Halloween celebrations. Given that black and orange are the official colours of this important holiday, La Glace will be scooping up Le Trigre, a take on classic Tiger ice cream. This creation of orange cream swirled with liquorice and chocolate is available from October 18 to 31.
Thomas Haas
Mars bars, Twix, Snickers, and the like are great and all, but if you want a more refined take on chocolate treats this Halloween, Thomas Haas absolutely has you covered. Not a fan of pumpkin carving? Pick up a chocolate Jack O'Lantern instead and smash it open to find an assortment of artisanal treats. It's like a Halloween piñata, but you aren't blind folded and the pay off is way better!