Running a successful restaurant isn't easy, and no one knows that better than PJ Goupil, CFO and head of marketing for Montreal-based hospitality group, A5.
"You have to structure your operation to be efficient and have processes in place to make sure you control costs, labour, everything," he says. As a former accountant, this logical mindset is something that has always come naturally for Goupil and he sees it as a definite asset to his work.
"Competition is incredibly fierce here in Montreal. We have more restaurants per capita than New York."
Given this, everything has to be on point. "If you're not amazing, you're going to close. Success in year one, or even years two or three doesn't guarantee success in years four through six," he says. The key is that you have to stay relevant and adjust over time in order to remain as such.
Right now in Montreal, modern Asian is the name of the game for the A5 group, with concepts like Kampai Garden, Jatoba, and the group's newest addition, Kozu. If the food at Kozu is any indication, it's a concept that they've virtually perfected. The menu showcases an array of Asian-inspired dishes from various countries, but still remains cohesive and enticing. Something as simple as green papaya salad is amped up with the addition of togarashi cashews, and acts as the perfect foil to more decadent dishes like Kozu's miso-glazed black cod. Practically lacquered in chogo miso, the piece of fish almost deserves to be preserved for the ages, it's so gorgeous to look at. They also do a myriad of dumplings, including everyone's favourite gyoza with pork and shrimp, to lesser known, soon to be favourites like Gai Gao, with steamed chicken and vegetables.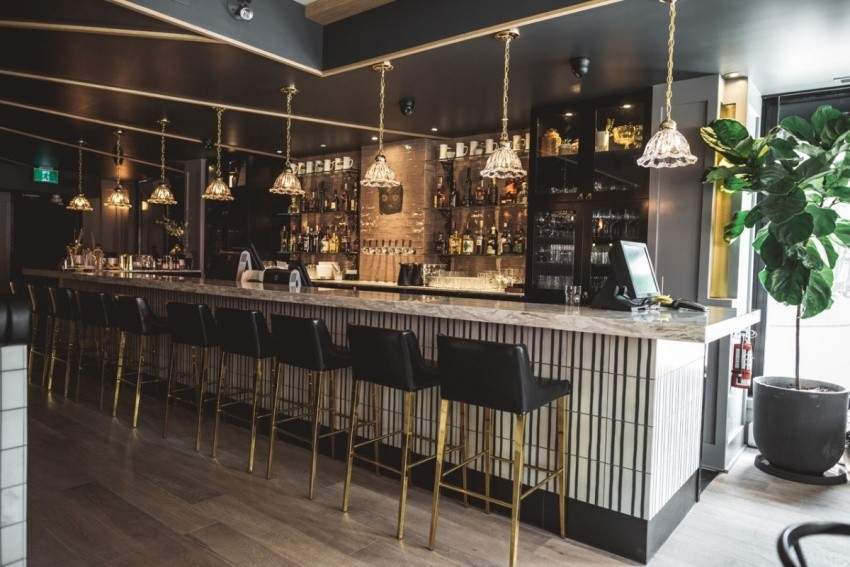 Cocktails hit the mark too, unsurprisingly. After all, as Goupil puts it, "It's a cuisine that lends well to drinking." All are smartly concocted with the right balance of sweetness, acidity, and booze to pair with the salt and spice of the food. The Rachel Rachel with Yamasakura whisky, Amaro, Ardbeg, maple syrup, and lemon goes down so smoothly you should just start off by ordering two.
As for what concepts don't work in Montreal, Goupil is of the mindset that the right person can make any concept work. It just takes a hyper-thorough, hyper-critical approach.
"You need to make sure your concept is clearly defined. You need to be able to explain it such that a 6 year old can understand it," he describes. This clarity isn't just important from the get-go, it needs to be present throughout every step of the process. "Everything throughout the communication, design, location, press release, etc. has to be aligned," Goupil says.
The group will even go as far as to mime a situation to see if they can envision it being successful in a particular neighbourhood, for a particular clientele. This helps them to establish whether or not a new project is worth pursuing.
"There's not an exact formula we follow, per se," Goupil explains, "but we travel a lot and then go out in Montreal and think, 'I wish there was that type of place here.'" Then, they set their sights on executing it.
This exposure to great food in cities across the globe, this love of food, travel, and life, is one of the biggest driving factors behind the A5 Hospitality's success; that, and the fact that they don't come across as your typical, corporate restaurant group. "Every place has its own identity. Every single venue is standalone brand and all have a strong following," Goupil affirms.
So what new spot will garner that attention next? Exact details have yet to be finalized, but they are working on a project in Montreal's downtown core. "It's a mystery still, but if it goes through, it will be our biggest project yet!" Goupil hints.