We. Wait. All. Year. For. This.
All year.
So when summer finally delivers its promise of juicy, sun-ripened tomatoes, you may be looking for a little inspiration for your favourite fruit that goes beyond the BLT.
Well, look no further. Tomato-obsessed chefs from across the country are sharing the interesting ways they're using beautiful, locally grown tomatoes before the wonderful, yet fleeting, season leaves us for another year.
Chef Ian McHale of Wildebeest – Vancouver, B.C.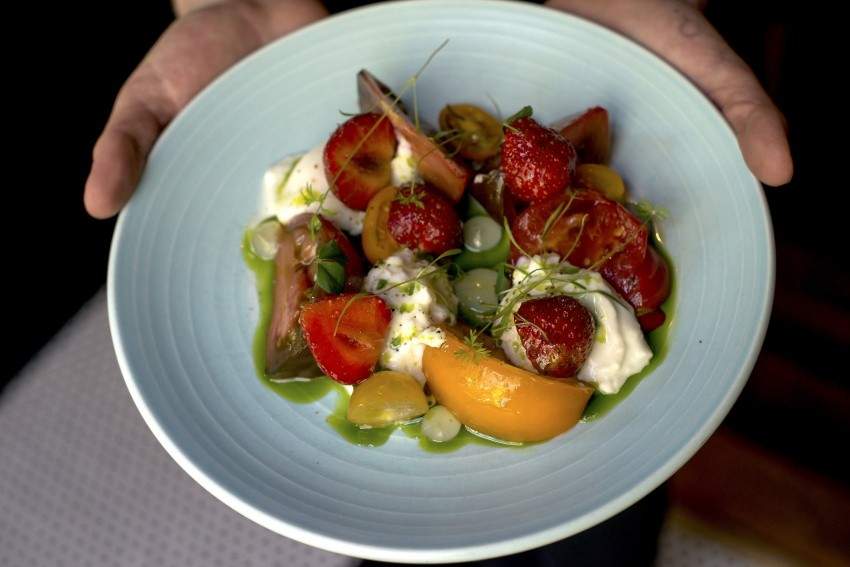 "We source all of our tomatoes from Klipper's Organics farm in Cawston B.C., typically receiving an assortment of heirloom tomatoes including Sungold, tiger and cherry.
This summer, we're pairing mixed heirloom tomatoes with fresh B.C. strawberries and elderflower vinegar. The sweetness of the strawberries cuts through the dish, adding bursts of fruit flavour while the elderflower vinegar—which we make in house from locally foraged elderflower—offers floral notes to balance the acidity in the dish. The combination takes your palate for a ride.
We also make a tomato consommé by blitzing ripe tomatoes with a dash of elderflower vinegar, salt and fresh basil. We then hang the tomatoes in cheese cloth overnight so the liquid slowly drips and purifies itself, leaving us with a clear, flavourful tomato water. The next day, we bring the liquid up to a boil to pasteurize it, and finally, we thicken the consommé to our desired consistency and add some final seasoning.
But, we must not forget to look ahead to the future! We're also pickling Sungold tomatoes that we will feature on the menu come wintertime when we need to add a little texture or acidity."
Chef Matthias Fong of River Café – Calgary, AB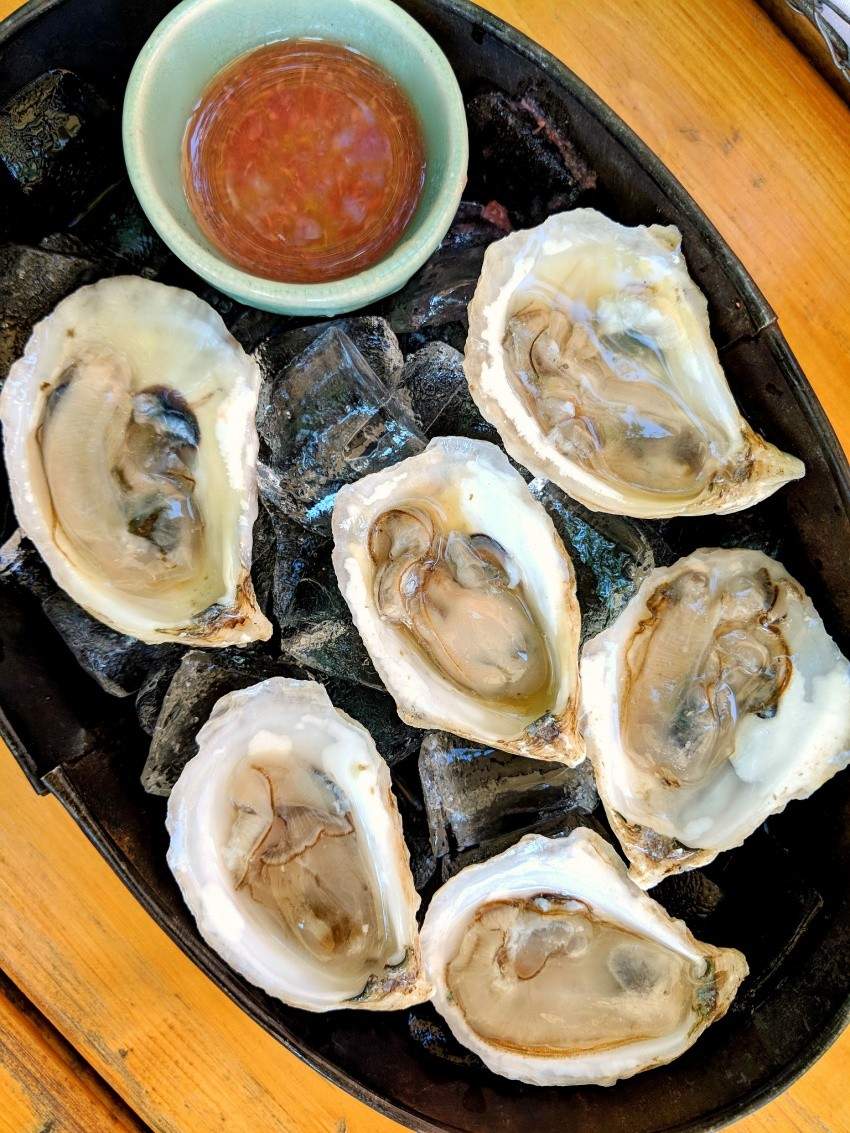 "I like a good mignonette to accompany freshly shucked oysters. I simply combine two parts tomato water and one part fresh strawberry puree, then finish with a pinch of finely ground pepper and wild rose vinegar for some floral acidity."
Chef Sam Harris of The Courtney Room – Victoria, B.C.
"One of our favourite things to do when summer tomatoes are in full swing is dry them out and stockpile for later in the year. We're always trying to capture the seasons to revisit during different seasons. We frequently pair the flavours of the sweet and tart dried Sungold tomatoes with grilled meats or roasted fish when the cooler weather hits."
Chef Christine Sandford of Biera – Edmonton, AB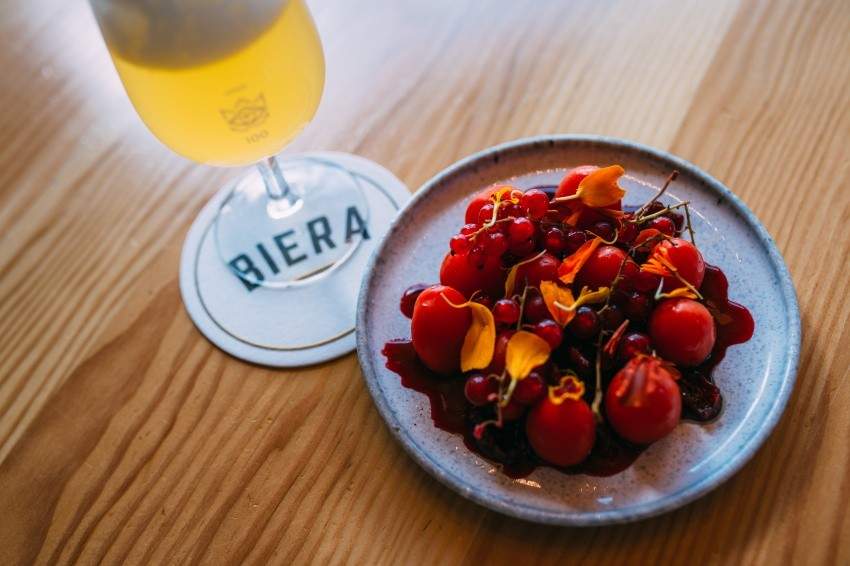 "I love playing around with tomatoes, and right now at Biera, we're doing a few exciting things. We have a dish on the menu that features slowly dried baby tomatoes that are rehydrated in oil and tossed with fresh tomatoes, grilled tomatoes and B.C. cherries. I'm a big fan of all the textures in there.
We also use green tomatoes in a dish with our John Dory fish. We cube and compress them with a bit of vinegar in the vacuum sealer; this helps to lightly pickle and turn them translucent. We then mix with fresh peas, pea juice and house cultured butter.
And finally, not being ones to waste, we throw any tomatoes that are a bit soft and overripe into a tomato kimchee to be fermented."
Chef Paul Moran of 1909 Kitchen – Tofino, B.C.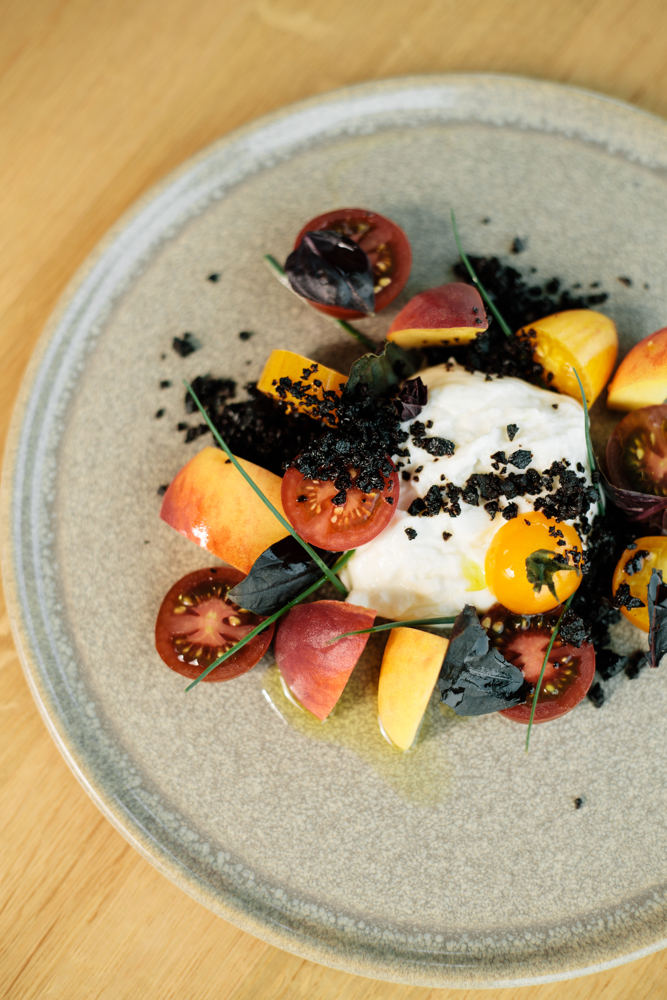 "I love tomatoes! My favourite dish, which was passed down from my grandfather, is pickled cherry tomatoes with dill, garlic and some chilies. It's flash pickled (very quickly) to keep the texture from becoming too soft. It tastes slightly sweet with a hint of savoury, thanks to the garlic and dill; perfect for any picnic or charcuterie board and a fan favourite among friends."
Chef Quinn Staple of Hotel Arts – Calgary, AB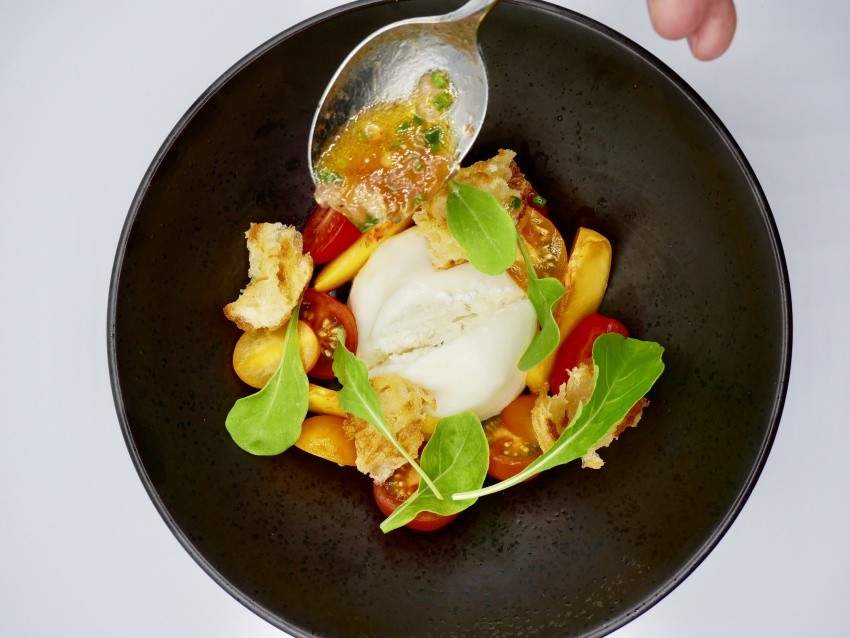 "I use my overripe tomatoes to make a simple tomato vinaigrette. It's incredibly versatile and can be used in a variety of dishes. Obviously, great in salads but also great with eggs, cheese, fish and pasta.
I drizzle it over scrambled eggs with thick-sliced fresh tomato on charred bread, and of course, one of my most favourite ways to enjoy the vinaigrette is to pour over fresh burrata with B.C. peaches and cherry tomatoes. So simple. So tasty."
Chef Ryan Baddeley of Bar Raval and Bar Isabel – Toronto, ON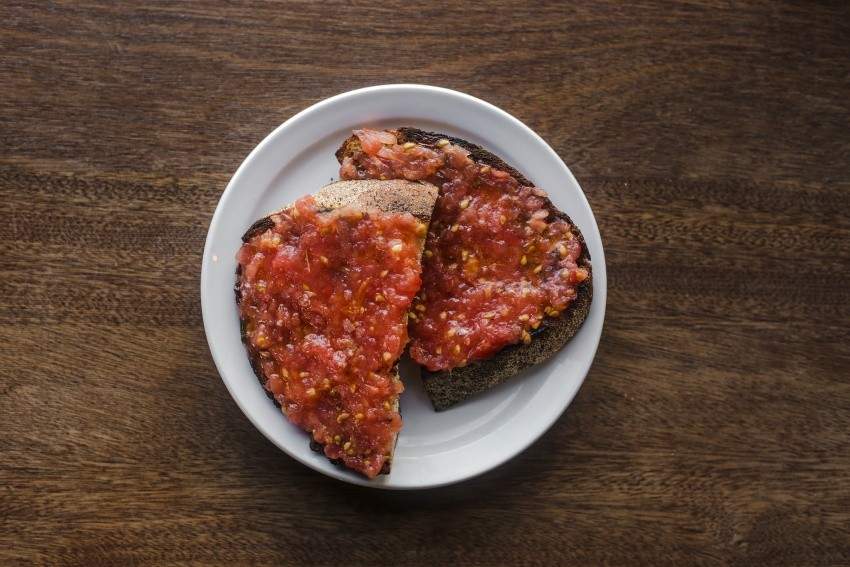 "It's always exciting because we truly have an impressive tomato season here in Ontario. Tomatoes, for me, are all about simplicity because as with anything of high quality, I show restraint in technique and let the product shine in its natural state.
At Bar Raval, we're currently using some great cherry tomatoes as a salad base with mojama, a salt cured and dried loin of tuna from Spain. When we have really great quality tomatoes, we make a fresh sauce by simply blending them with salt, a little sugar and good quality arbequina olive oil from Spain. It's a great way to use very ripe, intensely flavoured tomatoes and it works well warm or cold. But our favourite and most popular way to prepare tomatoes is the pan con tomate, Spain's well-known tomato bread. This dish tastes its finest when using a generous amount of in season tomatoes, topped with anchovies or jamón ibérico."