Veganism is having its moment, but is it a fad or are plant-based diets here for the long-haul?
What was once thought to be another fleeting food trend, and a boring (and sometimes obnoxious) one at that, has escalated into a dedicated lifestyle that could be here to stay. Its rise in popularity and demand has driven it into the mainstream, making it more accessible by the day.
While diet fads come and go, now more than ever, people are making their health a top priority. There has been a noticeable shift in awareness, priorities and behaviours from food consumers when it comes to what they are purchasing and putting into their bodies. Many vegans believe that eliminating animal products is not only a better choice for feeding and clothing the human body, but also a more sustainable option when it comes to looking after our planet.
Meet some of the chefs and shop owners across Canada making vegan fare more tasty, familiar, and interesting, while proving it's anything but boring.
Blue Heron Creamery, Vancouver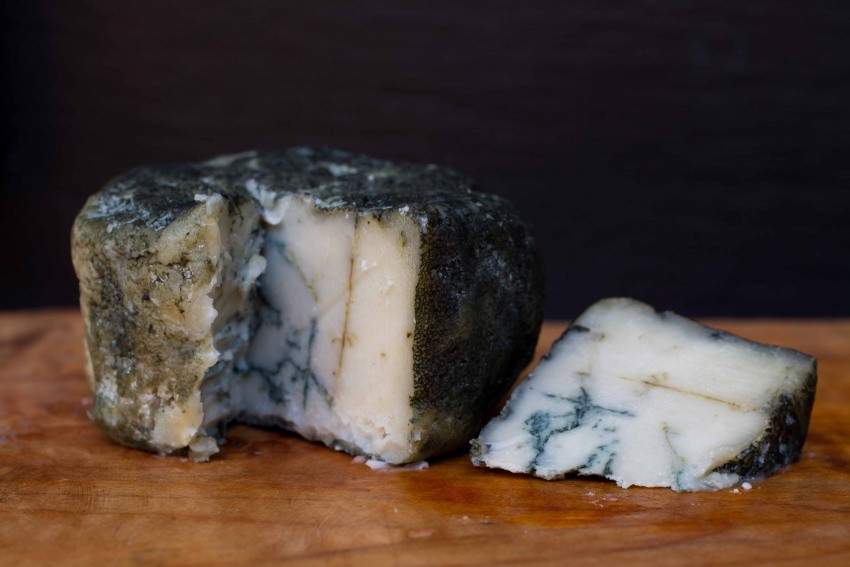 B.C.'s first exclusively vegan cheese shop produces plant-based, cultured and aged cheeses. For five hours every Saturday, a lineup winds down Main Street in Vancouver as consumers hope to snag some of the 25 varieties of vegan cheeses, yogurts and butters, all made using bases of cashew, almond and coconut milk. The creamery is currently only open the one day each week, but they're working diligently to soon be distributing throughout Canada, the U.S., and the UK.
Karen McAthy, chef, co-owner of Blue Heron Creamery and author of The Art of Plant-Based Cheesemaking, began researching cheesemaking methodology in 2013 when she was the executive chef at a now closed vegan restaurant and wasn't satisfied with the options available for the charcuterie and antipasti platters on her menu.
"The inspiration for the shop, besides making and selling dairy-free cheese that isn't widely available, was to create a space where vegans and non-vegans alike could increase their plant-based eating. We believe that the way humans engage with the food system, from consumption to production, is at a critical point, and we aim to approach what we do as mindfully as possible."
Mythology Diner, Toronto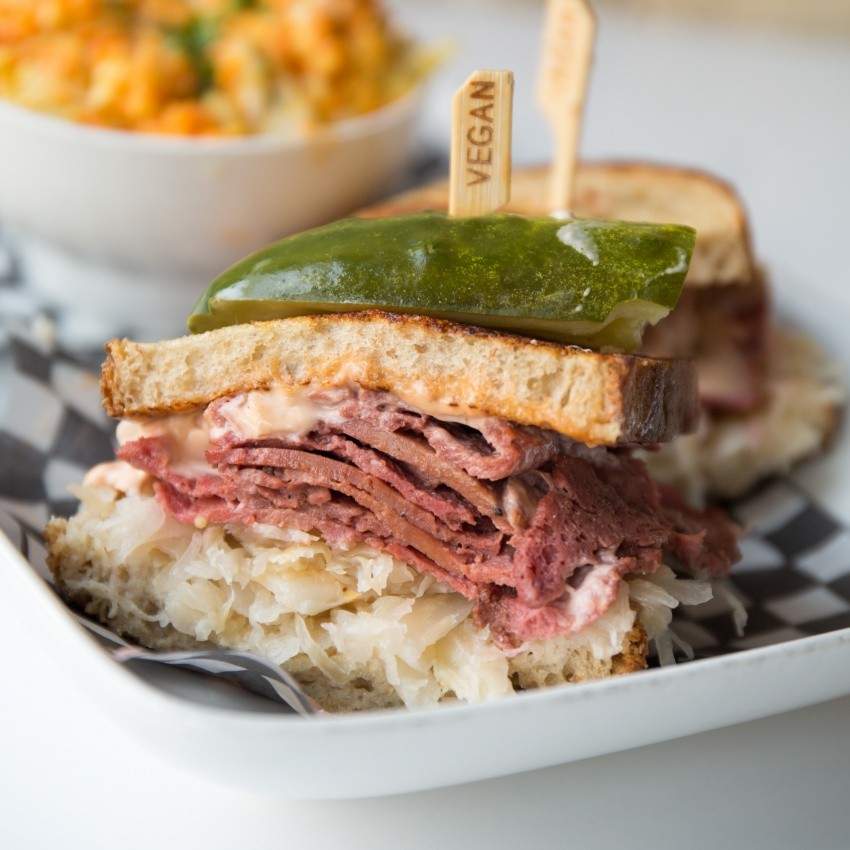 Award-winning vegan cookbook author and executive chef Doug McNish loves bringing inventive vegan cuisine to the mainstream and challenging existing ideas on ethics, health and the environment. Kicking the expectations of a typical greasy spoon to the curb, Mythology redefines the traditional diner experience by veganizing menu classics like The Reubenator (their most popular dish stacked high with house cured seitan corned beef, light rye bread, Russian dressing, sauerkraut and cashew Swiss cheese), Filet O' Fish sandwich, The Philly beef sandwich, Cobb salad, vegan Benedict and more.
"I like to think that when you dine at Mythology, you can't tell the difference between my vegan dishes and the traditional versions of them. The general public is becoming more and more aware of how amazing vegan cuisine can truly be, so while it may not be as easy to sell to people unfamiliar with our food, there is a certain 'cool' factor that intrigues them and makes them want to come back time and again to try everything on the menu."
The Very Good Butchers, Victoria
This plant-based butcher holds the title as the first vegan butcher on Canada's West Coast. With humble beginnings as a market stall on Denman Island, The Very Good Butchers eventually evolved into a full-fledged restaurant and deli in downtown Victoria. Unlike usual butchers, they "butcher beans", creating a variety of plant-based meat alternatives from a base of beans, vegetables, barley, and wheat gluten. Using a secret spice blend, they whip up burgers, loaded fries and even a barbecue plate at the restaurant, in addition to packaged "meat" boxes to take home, all made with organic ingredients that are completely soy-free.
Keep an eye on primetime television this November as owners James Davison, Tania Friesen and Mitchell Scott, pitch their concept for further investment on CBC's Dragon's Den.
Rosalinda, Toronto
The vibrant vegan Mexican space at Rosalinda is reminiscent of a bright and airy greenhouse, plants and all, seating an impressive 136 people. Chef de cuisine Matthew Ravenscroft serves nothing but the finest vegetables, tofu, jackfruit and other non-meat choices for his vegetable loving clientele, offering tacos, tostadas, flautas, bowls, and burgers, all with a Baja and Mexican flair.
"What initially inspired us was our ongoing disappointment in menu options when taking our wives out for dinner, both of whom follow a vegetarian diet," owners Jamie Cook and Max Rimaldi reminisce. "We're thankful we opened at a time when there's such an interest in vegan dining as a part of a lifestyle. We wanted to take the politics out of it and create an amazing restaurant with great food and service, and that food just happened to be vegan."
Try the popular jackfruit pibil tacos with crispy taro root, slaw and cashew crema; or the beet tartare with avocado salsa, pine nuts, pomegranate, raw cacao and morita chile.
Real Fake Meats, Halifax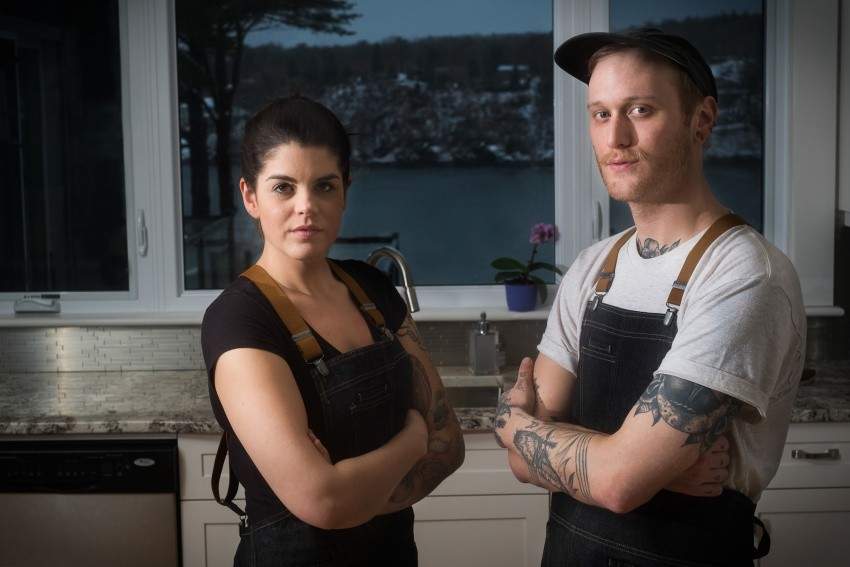 Former Top Chef Canada contestant Lauren Marshall is known throughout Halifax as a vegan-maven, and after teaching private vegan cooking classes for several years, locals would agree that it's about time she set up her own shop. So, she's doing just that and opening Halifax's first vegan butcher shop: Real Fake Meats.
"I asked my friend and source of inspiration for the business [Brandon Levesque] what he wanted to eat for his birthday last January. He told me donairs, so obviously I was going to make them vegan. As a meat eater, he was excited to see what I would do. I created an amazing spice mixture and made the tastiest meat-free and dairy-free donairs that night. I guess you could say that's where the dream was born."
The small storefront is set to open in December and customers can order grab and go sandwiches, "meat" inspired soups, and vegan butcher's boxes with dairy-free cheese and meatless products from a fully-loaded butcher case. Look for carrot quinoa sausage, veggie ribs, veggie donair meat and Montreal veg bacon; and be sure to check out some of the frozen prepared meals.
Lauren Toyota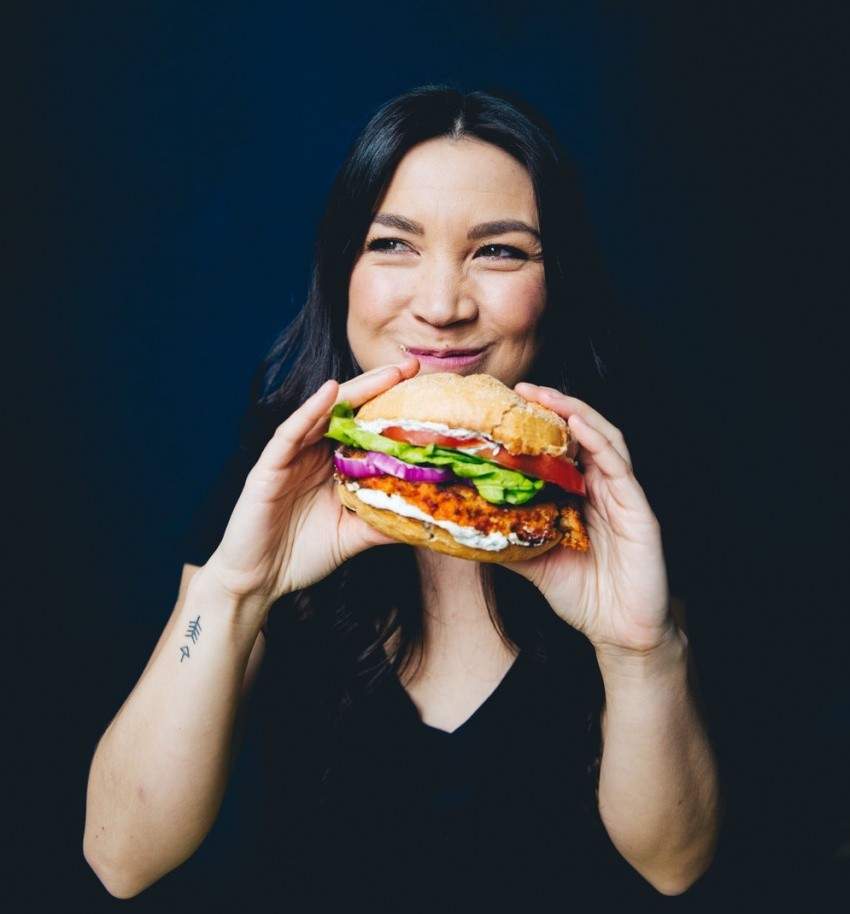 The well-known vegan activist, cookbook author, and former MuchMusic VJ and MTV Canada host has built a small veggie empire by directing her passion for plant-based eating into a vegan cooking show on YouTube called hot for food. With more than 400,000 loyal subscribers who are hooked on her approach to recipes, she's been a prominent voice for vegans in North America and beyond, helping to catapult the lifestyle into the mainstream.
In her debut cookbook, Vegan Comfort Classics, Toyota promises 101 recipes of delectable, gourmet vegan comfort food that you actually crave. This translates into so much fried goodness. From Southern fried cauliflower bites inspired by KFC, to bacon mac and cheese, pot pies, stuffed crust pizza and even pop tarts, Toyota is on a mission to prove to meat-eaters that vegans eat far more than just rabbit food.
"It's not enough for something to just be vegan. It has to taste exceptional. Otherwise, no one is going to want to eat it consistently and you'll never convince an omnivore that they can be satisfied and comforted on a vegan diet. It's my personal challenge to leave these people with a new perspective and blow their minds with my twists on comfort food classics."