Not only is the 2018 Prairie Grid Dinner Series: From Dawn to Dusk an innovative dinner experience, the five-course dinner events also offer an immersive art experience for guests. Spanning four cities across three provinces, the dinners will showcase locally harvested ingredients, regional cuisine, as well as one-of-a-kind creations, designed specifically for attendees of the travelling series to engage with, taste and sip.
This year's inspiration is the rising and setting of the sun, an artistic homage to the farmers who work from the early hours of the morning to late at night during harvest season. Both the food and visual art installations at each dinner are meant to reflect the spectacular beauty of experiencing dawn to dusk in the Canadian Prairies.
These prairie designers and artisans have created their own prairie-inspired piece for the Prairie Grid Dinner Series, showcasing their love of the prairies and all that it has to offer.
Kat Marks: Designer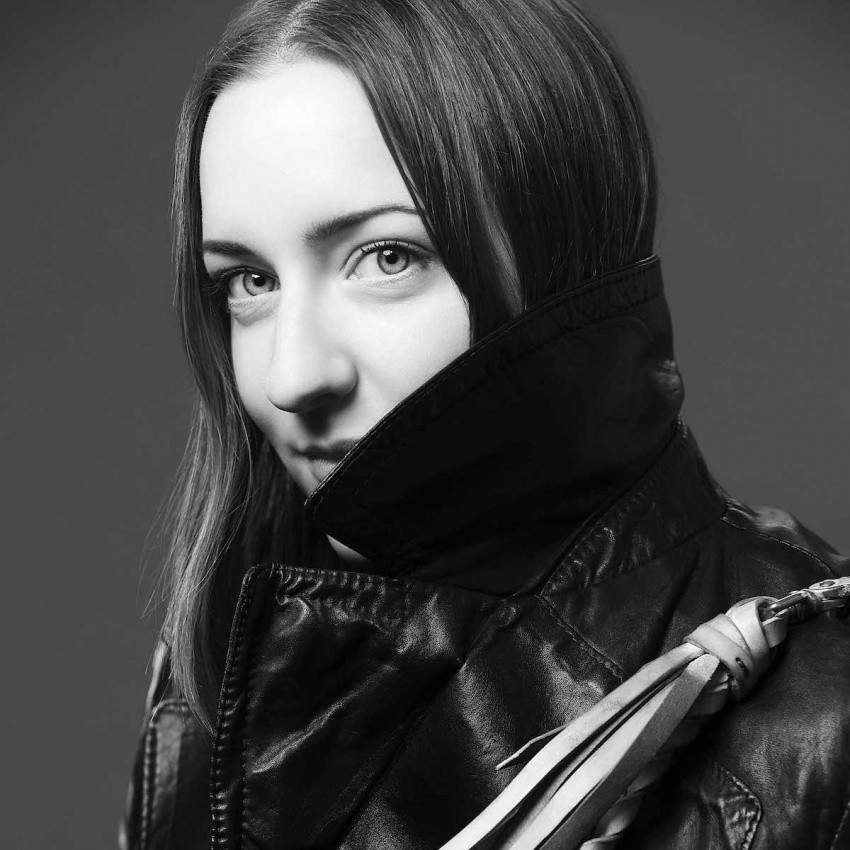 Leather designer Kat Marks creates fresh, modern leather goods for everyday use and special occasions. Each leather piece is individually treated throughout the entire process, from the construction to the dying, all within her own studio walls. Every leather good is created in the old-fashioned, time-honoured way of leather craftsmanship.
For the Prairie Grid Dinner Series, Marks has created placemats that inspired by the geometric landscape of the Prairies, as seen from high up in a plane.
Lindsey Rewuski: Visual Artist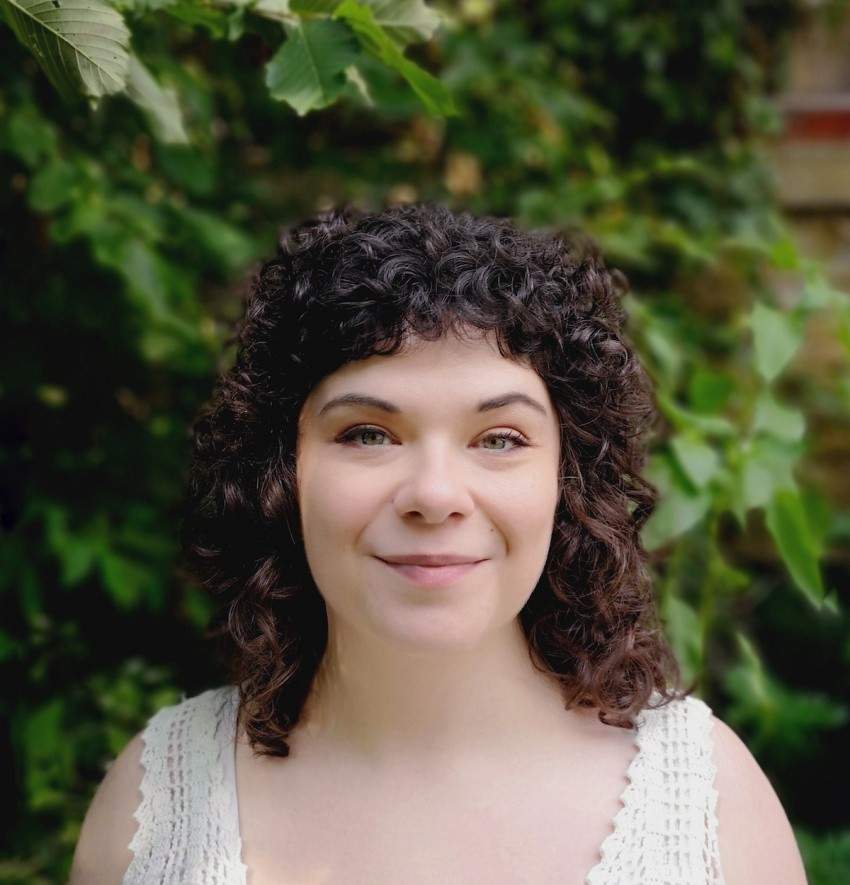 Lindsey Rewuski is a Saskatoon-based multimedia artist and graphic designer. Inspired by early light art, psychedelic light shows, sensory environments, and experimental film, her work explores the physical process of creating visual art in real-time. Her blooming art projections at the dinner events will showcase colourful Prairie flora and fauna.
Lisa Brawn: Visual Artist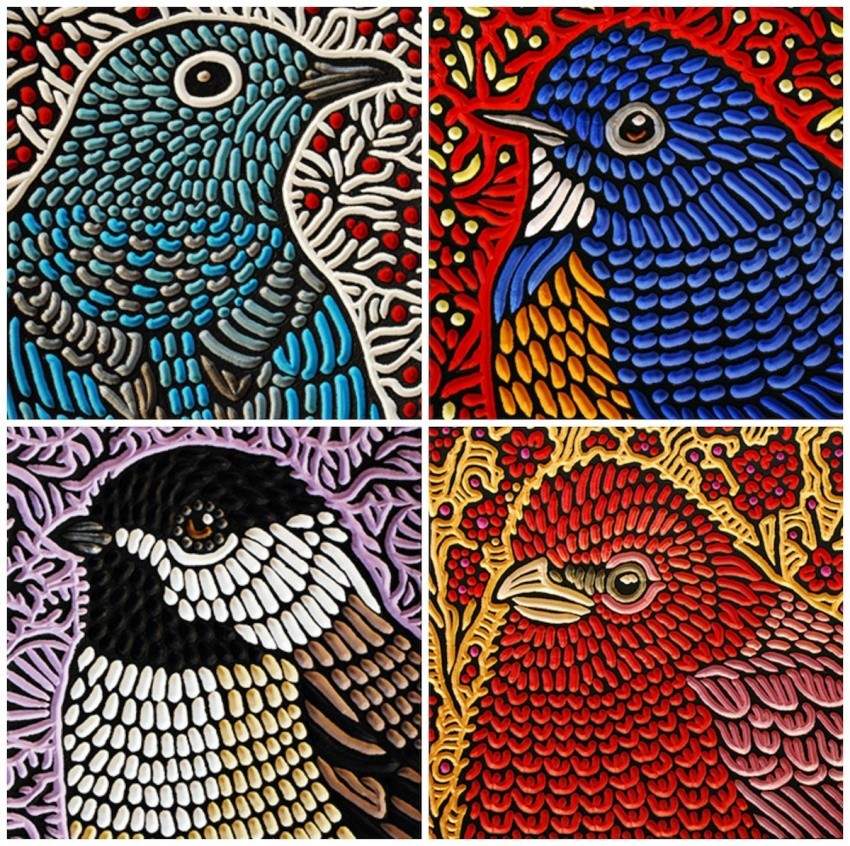 Lisa Brawn is a Calgary-based artist specializing in painted woodcut blocks. Her work is in public collections, such as The Alberta Foundation for the Arts, Calgary Civic Art Collection, and The University of Lethbridge collection, as well as in private collections around the globe.
For this dinner series, Brawn is creating wood blocks that will be used to stamp designs onto table runners, inspired by a variety of Prairie wildlife. Brawn almost exclusively uses reclaimed and salvaged wood, primarily Douglas Fir beams from the restoration of the century-old Alberta Block in downtown Calgary. This wood is interesting not only in its history, but also in that it is very rustic, with knots, nail holes, and gouges.
Lisa is currently working on a solo exhibition for Ruberto Ostberg gallery in Calgary, which is scheduled for September 2018.
Pepō Ceramics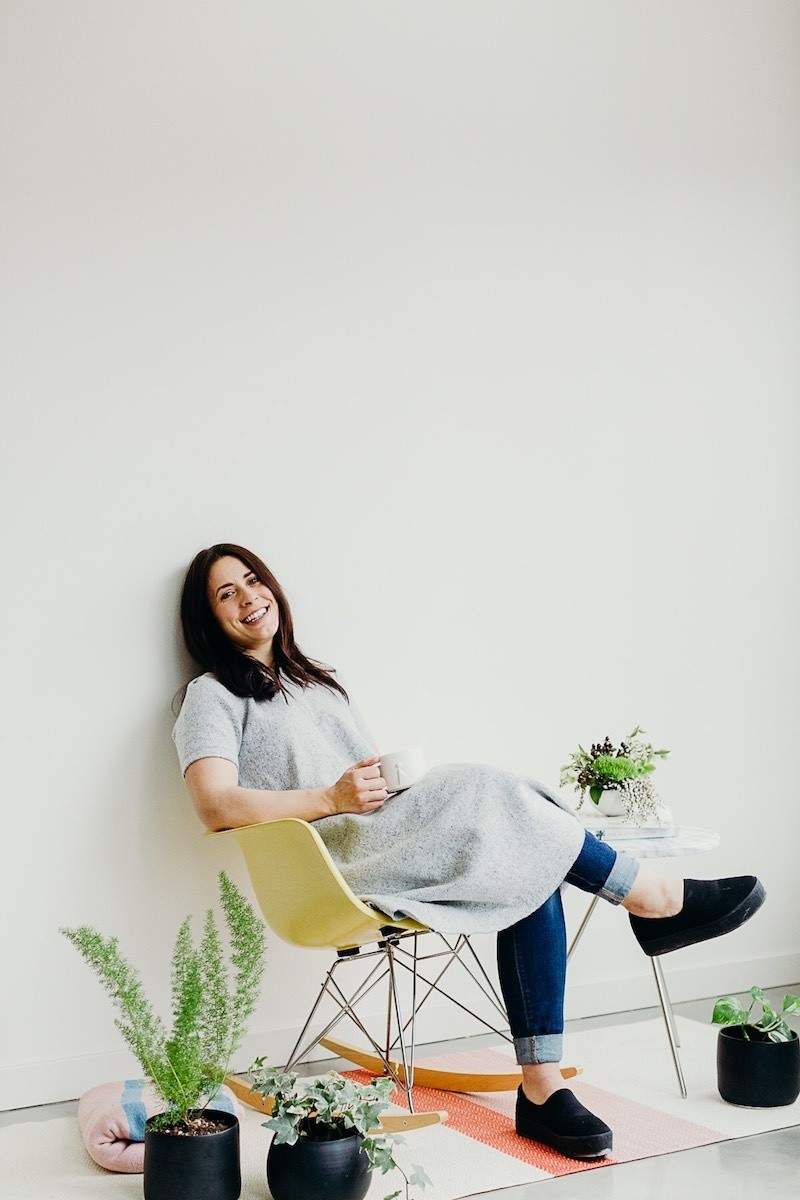 Jenn McCurry is a ceramic potter from Winnipeg, who grew up just outside of Riding Mountain National Park where her parents farmed just over 4,500 acres.  She grew up watching people work together, always willing to help each other out. She'll be creating various serving vessels for the Prairie Grid Dinner Series, something she's thrilled about because it brings towns and communities from across the Prairies together. 
Porter's Tonic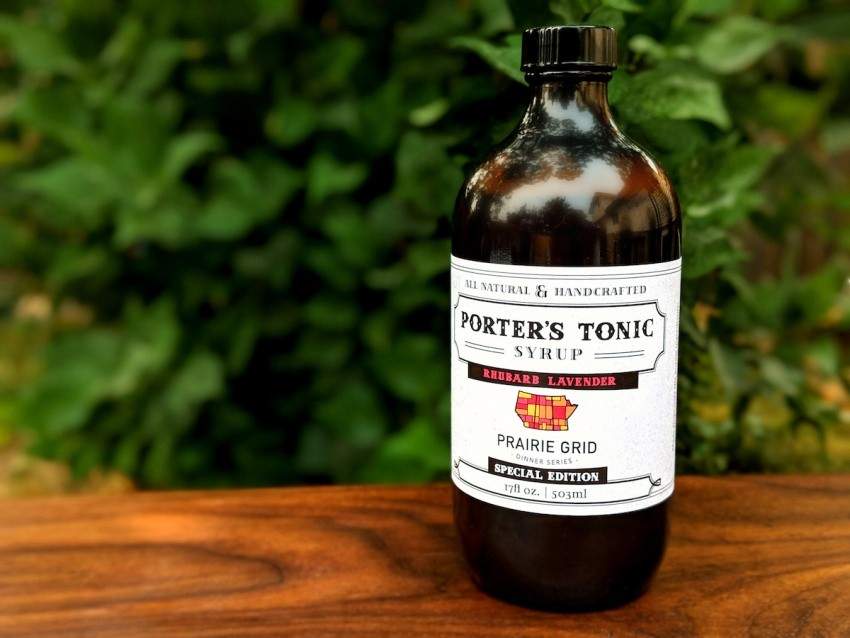 Porter's Tonic creator Nicole Fewell was first introduced to tonic syrup as a gift from a friend. Intrigued, Fewell began her search for another bottle and realized it was not easy to locate. So, she decided to make her own. After a great deal of research and testing, Porter's Tonic Original was born.
For this event, Fewell created a rhubarb-lavender syrup, and it is one of the key ingredients in our signature From Dawn to Dusk cocktail for the Prairie Grid Dinner Series.
Root Cellar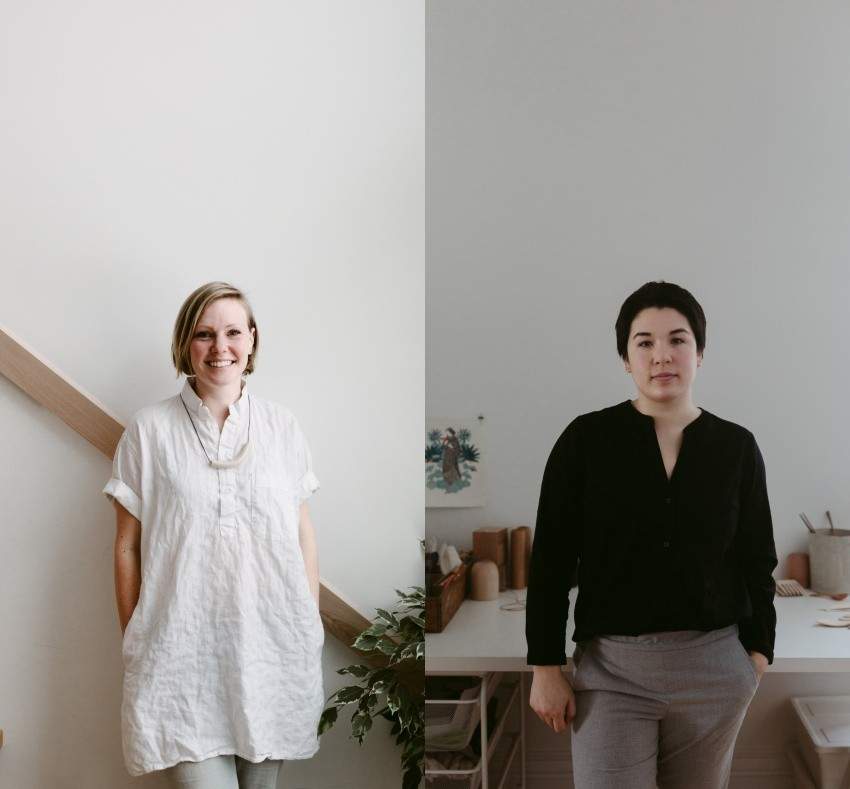 Winnipeg-based Root Cellar is dedicated to the cultivation of quality goods and the preservation of crafting products out of wood, stoneware, and glass. Root Cellar creates pieces that are not only made by local craftspeople but inspired by each person involved in the creative process.
The centerpieces designed for the Prairie Grid Dinner Series are a collaborative work designed and made by Root Cellar members Karen Hare and Sara Clark. They are inspired by the Prairies in the moments before harvest and are made of hemlock and horse hair.
Caitlin Power: Designer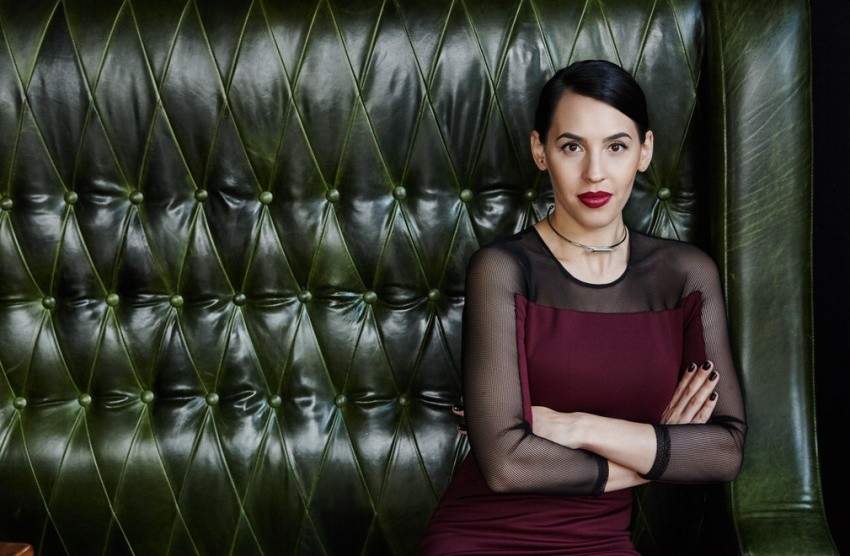 Aprons are the latest trend, and Caitlin Power knows just how to make them high fashion, adding a unique element to this year's Prairie Grid Dinner Series and making those serving it extra proud. Known for classic tailoring, architectural details and sharp silhouettes in her womenswear, Power prides herself on creating 100 per cent Canadian-made fashion and is continually striving to provide every woman with the confidence she deserves.  The mastery of Power's work has earned the brand a spot multiple times on the runway of World MasterCard Fashion week. Power will also be a guest judge on the upcoming fashion reality competition series, Stitched!, premiering on Slice this fall.
Eau Claire Distillery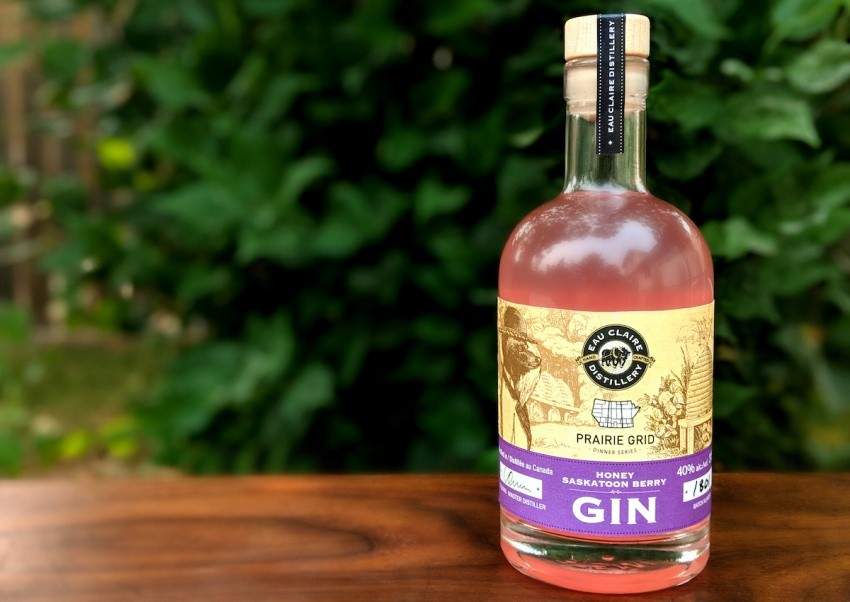 Yes, we're one step closer to making it big, with our own custom gin, made by our friends at Eau Claire Distillery. The Alberta's first craft distillery located in Turner Valley, AB creates premium award-winning spirits that are handcrafted, from farm to glass.
Eau Claire has made a Saskatoon berry and honey gin specifically for the Prairie Grid Dinner Series. Inspired by our theme, the pink-purple gin is reminiscent of sunrise and sunset across the Prairies. The ingredients--Rocky Mountain water, Chinook Honey, Saskatoon berries, rose hips and Alberta malted barley--used in this smooth, sweet, floral, and mildly tart British-style sloe gin reflect the Canadian Prairies.
Meat Chops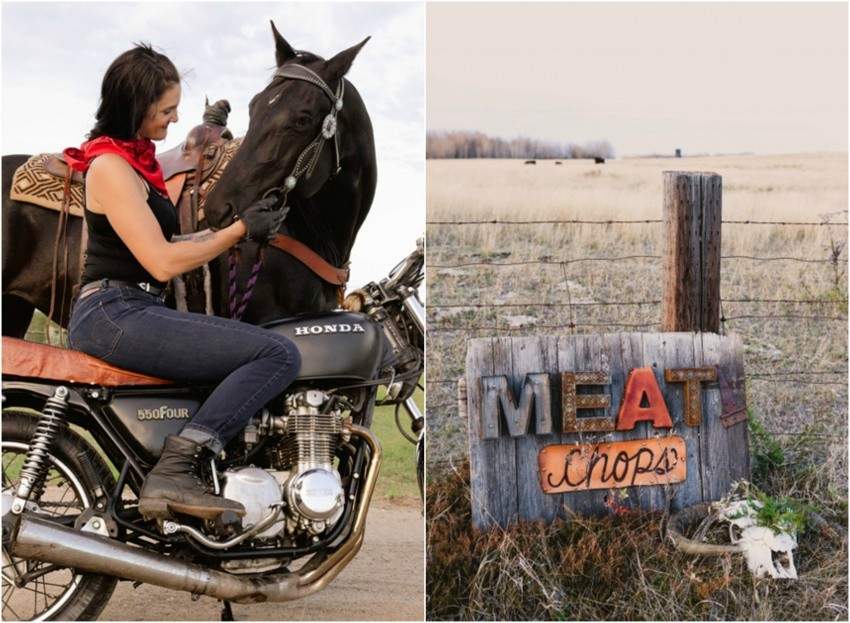 Inspired by open road adventures on her motorbike, Chelsey Parker launched Meat Chops Leather Shop in the summer of 2015 in Saskatoon. Embracing the whole-animal approach for all its bovine beauty by merging both art forms of crafting leather and the perseveration of their meat into beef jerky, Meat Chops sources certified grass fed beef from our prairie paradise where bovine graze free range on lush prairie native grasslands in the spring/summer and a mixture of bio-diverse grasses and hay in the winter months.
In fact, the craft harvesting facility where Meat Chops sources in Saskatchewan was designed by Temple Gradin and her team, a leading animal welfare scientist in the livestock industry.
"When we invest in grassfed beef nourishment, we invest in our land, soil, water and regenerative agricultural practices and support the land-stewards/ranchers who care and tend to preserving the the native grasses grow," explains Parker. "We are so very happy and honoured to join the journey and fuel the amazing like-minded food change makers, artisans and chefs of the Prairie Grid Dinner series this year!"
Meuwly's
Established in 2017 by a trio of food lovers (Will Kotowicz, Peter Keith and Glendon Tan), Meuwly's is proud to bring a taste of Alberta to Edmonton and its surrounding area. Through its selection of house-made meat products, sausages, pickles, and preserves, the market creates the opportunity for urban dwellers to access fresh, local, goods. Their products are featured on menus at some of Edmonton's top eateries, and product collaborations with local producers show their depth of commitment to the community.
For this year's dinner series, Kotowicz and his team have been creating and aging custom cured meats for all four dinners across the Prairies using classic salami recipes, but incorporating interesting Alberta ingredients beyond the locally-sourced proteins they already proudly use.