It's been six years since Danielle Cardozo (now Eaton) competed on Season 1 of MasterChef Canada. At the time, residents of Cranbrook expected the creative home-cook to open a restaurant upon her return, but as we know, life often doesn't go quite the way one expects.
2020 is a great example.
Eaton was running her public relations firm when she signed papers to purchase an existing, but troubled restaurant called Soulfood in the historic Mount Baker Hotel. It was March 1 and COVID-19 was just rearing its ugly head. Two weeks later, the provincial government gave B.C. restaurants the orders to close.
Anticipating the government's move, Eaton and her barista-turned-prep cook, had already begun to make freezer-ready meals for curbside pick-up. In the first month, they averaged almost 1,000 meals a week in sales. That little side hustle kept the restaurant afloat while allowing executive chef Aaron Day time to build a menu. Fast forward to June 16 and Soulfood was officially open for business.
Opening any business is a risky move, during a pandemic even more so, but Eaton, who says a community is only as strong as its members, isn't known to shy away from challenges. For four years, she was a City of Cranbrook Councillor while simultaneously acting as business development officer for ʔaq'am, a First Nations community. In addition to that, she also served as a marketing and promotions coordinator for two local radio stations, a mother of three, and a staunch local food advocate.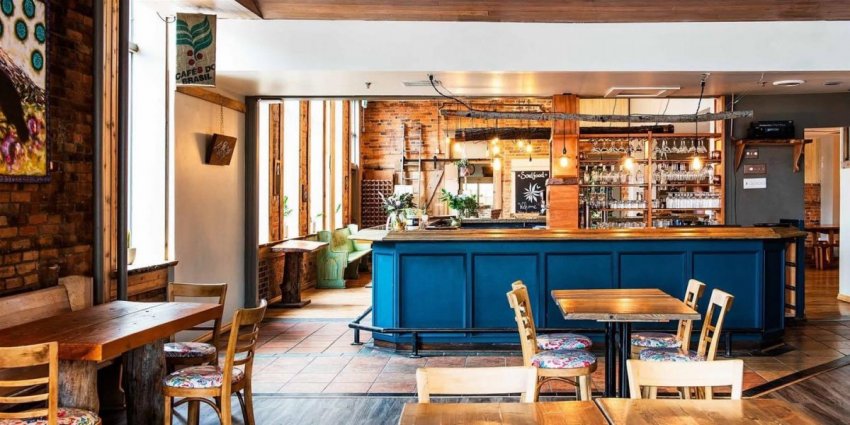 To say that Eaton hustles is an understatement. While she credits her husband, Clint, for supporting (but not always agreeing with) her ideas, there's no denying that when Eaton gets hold of a bone, good luck taking it away.
"Local suppliers needed this," she says about taking over Soulfood. "And, I'm a little bit crazy, I guess."
The restaurant has done well despite the current restrictions brought about by the pandemic. Eaton acknowledges that Soulfood's out-of-the-gates success is not only because of chef Day's food, but because of the solid team she has working the floor, too.
"They act like they own the place," she says, laughing. "But that's a good thing because it means they care. They're invested."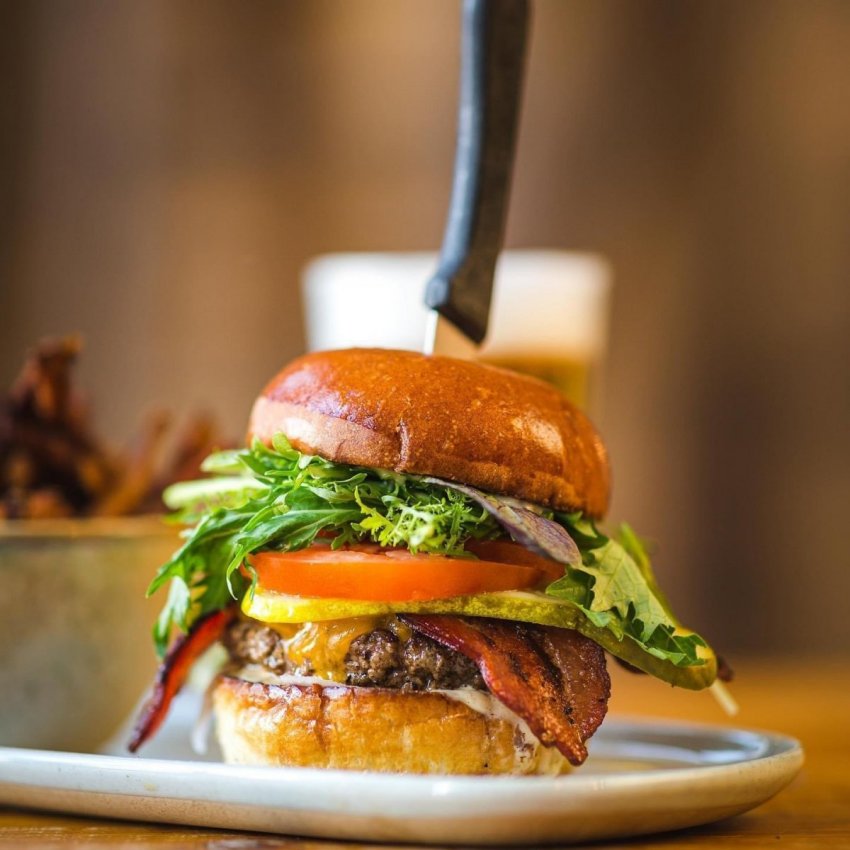 Chef Day's menu is designed to appeal to the masses, yet it's anything but banal. There are burgers, but Day's consists of a grass-fed, ½-pound patty cooked to order and sandwiched between layers of locally sourced produce. It is served on a brioche bun and held together by a steak knife speared through its juicy centre. Fries aren't just fries; they're deep-fried strips of multi-coloured root vegetables served with an addictive tahini dip.
Hand-made pasta is imbued with black garlic, bison ribs are brined for 48-hours, smoked and glazed with a Saskatoon berry and smoked poblano barbecue sauce, and the plump little red Thai curry mussels so impacted me that I'm still craving them two months later.
"There is a lot of Kootenay pride in what's produced in the Columbia Basin," Eaton explains. "That beef is raised right across the river. "Shop local" isn't just a saying here; it's a way of life."
Eaton cites 80% of Soulfood's expenditures go to producers and businesses in the Basin and what isn't sourced within arms-reach of the restaurant comes from other parts of the province.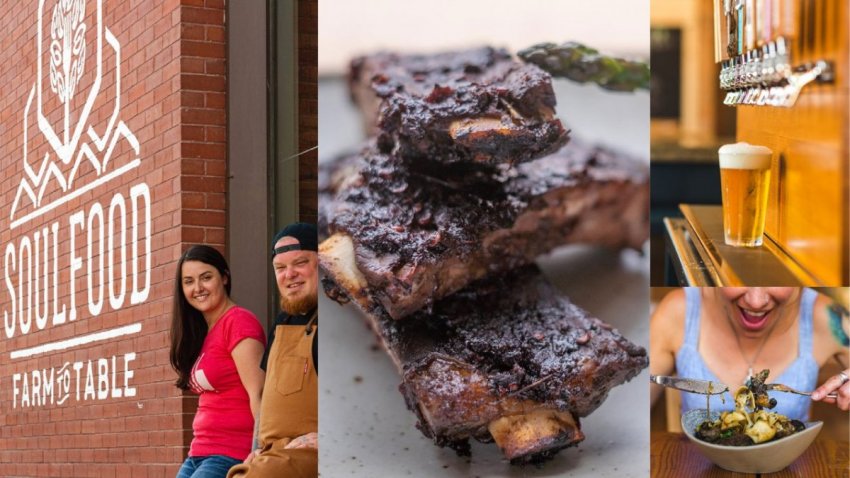 Even the majority of libations are from British Columbia including plenty of micro-distilled spirits, beer from nearby Nelson and Fernie, and even wines from Creston. Located in the Creston Valley, the sun-drenched orchard-town and surrounding area tucked between the Purcell and Selkirk mountains to the southwest is proving to be an emerging wine-growing region.
Now as autumn approaches and travellers have returned to their domains, it's the locals who claim the seats and keep Eaton's restaurant busy from morning to night.
"I had a feeling it was going to work," she says. "I had a feeling Cranbrook was ready for this kind of restaurant."
If you find yourself in the vicinity of Cranbrook anytime soon, make room on your itinerary for a meal at Soulfood. Order the red Thai curry mussels, and when that bowl is placed before you, bend your head, close your eyes and inhale. The headiness of lemon grass, kaffir lime and coconut will have you dreaming of Southeast Asia, assuaging, if only for a moment, the burning urge to travel during these restricted times.
Right now, exploring our own country and travelling through food is worth embracing more than ever before.