Plautus the playwright once said, "Let us all celebrate the occasion with wine and sweet words."
Edmonton Public Library's Writer in Residence, Matthew Stepanic and freelance writer, Jason Purcell, are taking that phrase to heart.
On March 1, the two friends launched an Indiegogo campaign for their Glass Bookshop, a bookstore-cum-winebar they're planning to open this fall.
For six years, the two have been scheming and dreaming of opening what they consider an ideal bookstore, one that houses works by Albertan and Canadian authors with a focus on those written by LGBTQ and marginalized writers—a store that offers an aesthetically pleasing space where people could relax and connect over good reads, light snacks and natural, ethical wine.
The city has gone gaga over the idea. In only nine days, Purcell and Stepanic garnered nearly 70 per cent of their $25,000 goal.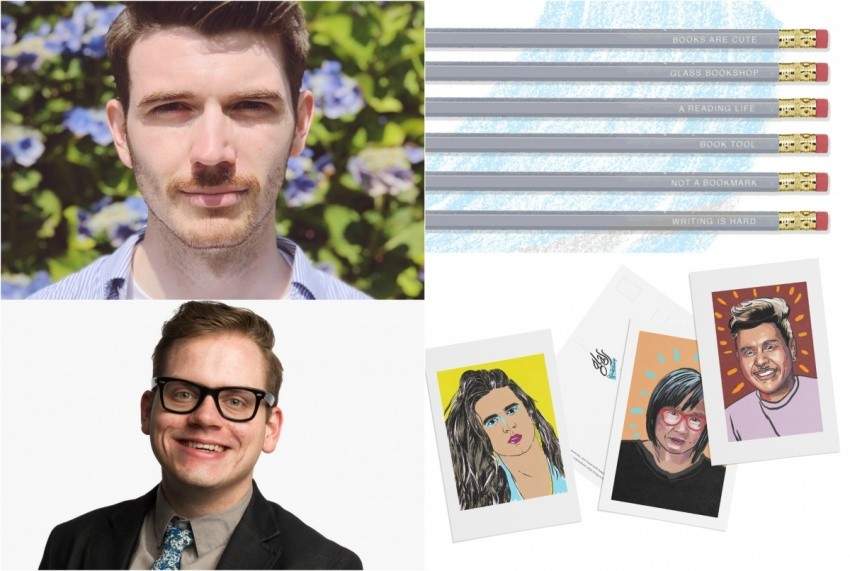 Glass Bookshop is set to open in The Quarters, an up-and-coming area of Edmonton's Arts District. It will be a space to read and engage in conversation, a space for people to feel safe in discussion, a space where Purcell and Stepanic want everyone to feel included and comfortable. The duo will also make the shop available for book launches and spoken word events.
Purcell is overwhelmed at the response: "It has been so warming to feel embraced by Edmonton's food and business communities with such enthusiasm so early on, and to have the opportunity to work collaboratively with them to make this space a reality."
Purcell and Stepanic's campaign is open for supporting until 23:59, April 14th.