Many cities and regions are known for their specific angle to Canadian cuisine, and when it comes to wineries with outstanding dishes made with local and seasonal ingredients, the Okanagan shamelessly takes the title.
From Oyama in the north to Osoyoos in the south, here are 10 new and noteworthy Okanagan food and drink spots that opened in 2019.
Oyama
Pane Vino – the name means "bread wine" but is also the childhood nickname given to the owner, Martina La Melia, by her grandmother. Martina and her husband, Patrizio Improta, opened their farm-to-table pizzeria in May. You'll find it on a narrow bridge of land between Kalamalka and Woods Lake just north of Lake Country wineries. Pizza, polpette, pasta and cannoli: the menu is a reflection of this young couple's passion for their heritage and is definitely worth putting on your foodspotting itinerary.
Kelowna
Home Block at Cedar Creek Winery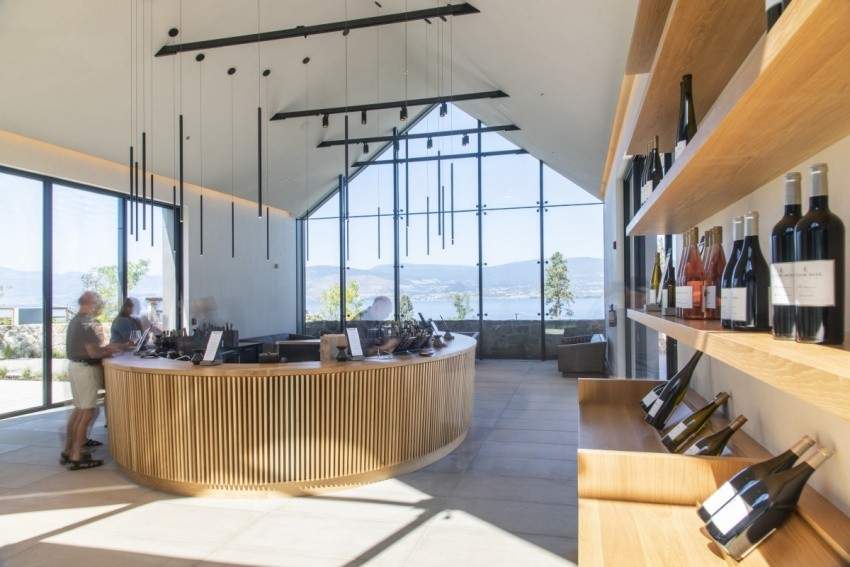 After a transfer of ownership to Anthony von Mandl (Mission Hill, Checkmate, Martin's Lane) in 2014, the winery underwent a renovation, which included the addition of fieldstone and barnwood clad restaurant named for the 50-acre vineyard that surrounds the property. A huge indoor grill fueled by wood from local orchards is the cooking method of choice for many of chef Neil Taylor's seemingly uncomplicated dishes that burst with flavour. The culmination of exquisite food, gorgeous design and a stunning view make Home Block the place to wine and dine in Kelowna for 2020.
Sweet corn queso with charred poblano peppers and house-made chili lime chips; grilled Sprout Bakery sourdough with lemon juniper oil; a jam-packed bowl of made-from-scratch chorizo, roasted veg, corn salsa, plant-based cotija cheese and green chili sauce: how's that for some in-you-face flavour bombing? This (mostly plant-based) menu is full of big, bold and beautiful dishes. The restaurant is named for the two grandfathers (both named Frank) of chef Brian Skinner and his wife Christina, responsible for inspiring the couple's love of growing plants and building community.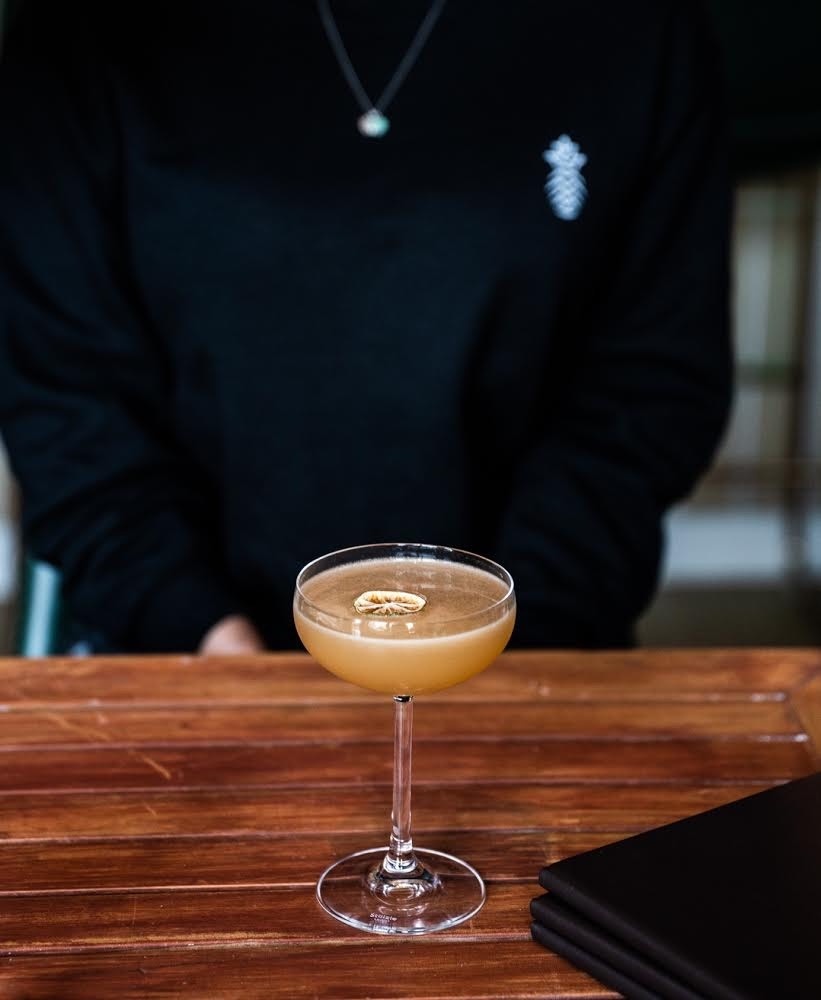 This restaurant and bar created by Top Chef contestant, Chris Shaften, opened in June just doors down from Krafty Kitchen, Shaften's first Kelowna project. The intent of the coral, green and polished-brass colour scheme is to transport you to1940s Havana. Tiki cocktails, craft ciders and beer go hand in hand with an internationally inspired, primarily vegetable-forward menu. "Snaqs and Daqs" happy hour every day with a stated mission to be Kelowna's premiere rum bar makes this a definite hot spot for 2020.
Penticton
Seis Cielo, Owner Sara Turner blends and roasts beans sourced directly from Honduran coffee growers. Sara is the buyer, the exporter, the importer, the broker and the retailer. Transparency is key here. Sara's mission is to provide security and a future to these farmers whom she came to know while living in Honduras for 10 years, and the proof is in the cup: the result is truly beautiful, high quality coffee. Find Seis Cielo at 166 Main Street; perfect for those Saturday morning strolls through Penticton's popular Farmer's Market.
Wayne & Freda, an inviting new space on Westminster Avenue so named for one owner's grandfather and the owner's grandmother who came to know each other while living in the same seniors' care home, is a coffee shop with all the feels— and the heavenly smells of coffee and fresh baked goods. Breakfast sandwiches are a dime a dozen but the ones at Wayne and Freda are really something special. Maybe it's the grainy Dijonaise, maybe it's the warm, squirty yolk, maybe it's the heartwarming story of the grandparents. Regardless, you'll want to pay Wayne and Freda a visit.
Piazzaiolo Christopher Royal, the man behind the Pie Face pop-ups at JoieFarm Winery, partnered with brothers Frank and Dom Morra of Via Tevere in East Vancouver to open Tratto in November. Fifteen Naples-style, wood-fired pizzas are offered in three categories: seven traditional, six contemporary and two (Hawaiian and pepperoni) under the heading, "Sacrilege". The contemporary Bee Sting is all about balance: Royal's delectable dough is topped with home-made tomato sauce, prosciutto, fior di latte, a smattering of blue cheese crumbles, then finished with honey and red chili pepper flakes. Pair that with a glass of local sparkling wine and you've got a match made in heaven—or the Okanagan, which is basically the same thing.
Elma offers well-executed, modern Mediterranean dishes in a room swathed in velvet, leather and polished brass—a refreshing antithesis of age-old establishments on Lakeshore Drive that offer predictable, over-processed fare. Go for the pide (pronounced PEE-deh), a Turkish flatbread topped with beef or cheese, and the Antalya beans with cherry tomatoes, red onions and preserved lemon dressed with tahini and zaatar and topped with a poached egg. Cocktails are refined, service is on point and reservations are required.
Oliver
If you're wine touring in and around Oliver, B.C., take a lunch break at Oliver Eats for home-made soups, salads and sandwiches, or pick up some cured meats and local cheeses to stock your basket for a picnic lunch. Derek Uhlemann, who's known in the Valley for his commitment to supporting local, conscientious growers along with his advocacy for restorative agriculture and certified organic food, is the chef and owner of this downtown business on Station Street.
The triple bay space also serves as a culinary workshop for budding chefs looking to test product and another bay with coolers and a meeting room for brainstorming. If it's a top-notch coffee and fresh-baked pastry you're after, you'll find those here, too.
The focus is on local, seasonal, made-from-scratch goods. Food with integrity: it makes sense, doesn't it?
Osoyoos
The Bear, The Fish, The Root, The Berry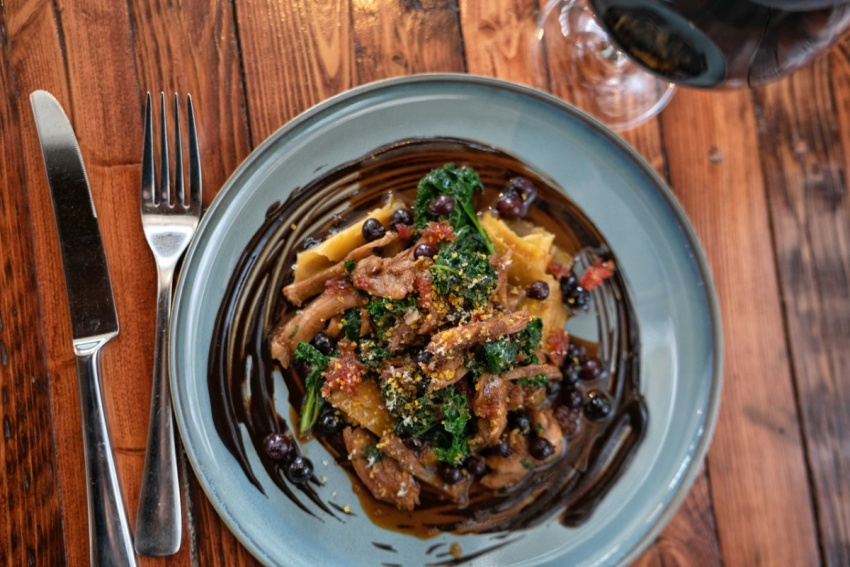 Chef Murray McDonald, who opened the Dining Room at Fogo Island Inn in 2012, heads "Bear Fish Root" as locals have come to call this new restaurant inside the Spirit Ridge Resort.
McDonald's menu is based on the four chiefs of Syilx First Nation culture who represent the key elements of Indigenous cuisine: The Black Bear (Skimxist) is Chief of all animals who roam the land. He is represented by proteins like bison, elk and rabbit; Ntytikxw (King Salmon) is represented by that which comes from the water like sable fish and ling cod; items that grow beneath the land such as beets and potatoes pay homage the Chief of all roots, Speetlum; and Seeya, which means Saskatoon Berry, is the Chief represented by all the fruits, vegetables and herbs that grow above the ground. McDonald and his crew create modern cuisine that remains connected to the land, the people and their culture.