Buzzworthy - adjective - likely to arouse the interest and attention of the public, either by media coverage or word of mouth.
While we all know food preferences are subjective, and everyone you know will likely have a pizza joint they visit the most or a restaurant they like the most, there are some places that you inarguably have to check out, either because of the promise of epicurean delights or just the mere curiousity of how it can offer "the most innovative seafood you've ever had".
From the West Coast to the East Coast and everywhere in between, here are 12 Canadian restaurants that people can't stop talking about right now. Whether that's a good thing or a bad thing is up to you to decide.
Barque Butcher Bar (Toronto, ON)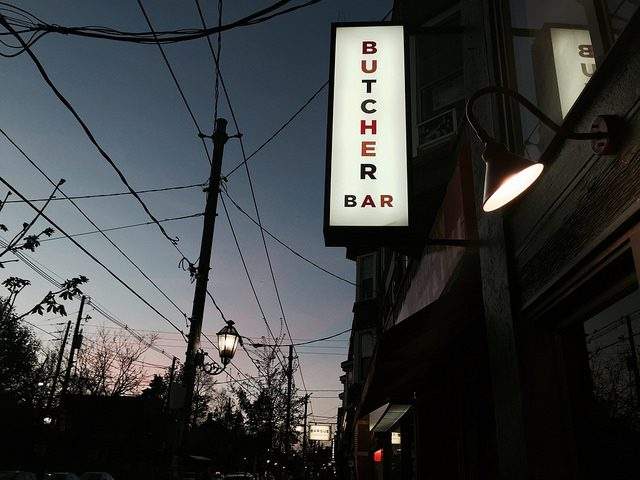 One of Toronto's most popular barbecue restaurants, Barque has opened up a new hipster-chic space just down the road. A smaller space, smaller plates and an emphasis on draught beer and wine, as well as cocktails make Barque Butcher Bar a great place to come for a few drinks and some well-made snacks. The concise food menu features dishes like smoked venison tartare, jerk fried cornish hen and a summer tomato and strawberry salad with smoked feta. I am so in.
Before the bar opens at 6 p.m. the space functions as a proper butcher shop too, which gets the carnivore inside of us a little more than excited. If this butcher-by-day, bar-by-night concept is is perking your ears, then you'd definitely love Salted Brick (a half charcuterie shop, half restaurant) in downtown Kelowna too.
Charbar (Calgary, AB)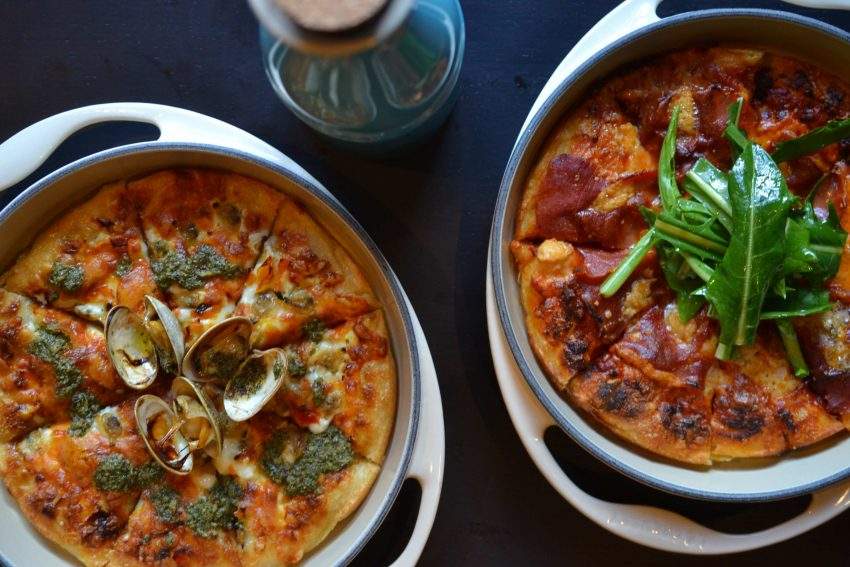 Charcut's highly anticipated second restaurant, Charbar, opened its doors in late June in Calgary's East Village, a neighbourhood that becomes more and more revitalized with each passing month. Its home is known to Calgarians as the Simmons Building, a large reworked warehouse space that it shares with well-known Canadian coffee roasters Phil and Sebastian, as well as what is arguably the city's best bakery, Sidewalk Citizen Bakery.
The restaurant itself is notably less meat-focused than its older sibling, offering a long list of vegetable and seafood dishes in addition to pizzas (one of the menu highlights) and a couple of Charcut classics too.
The Merchant Kitchen (Winnipeg, MB)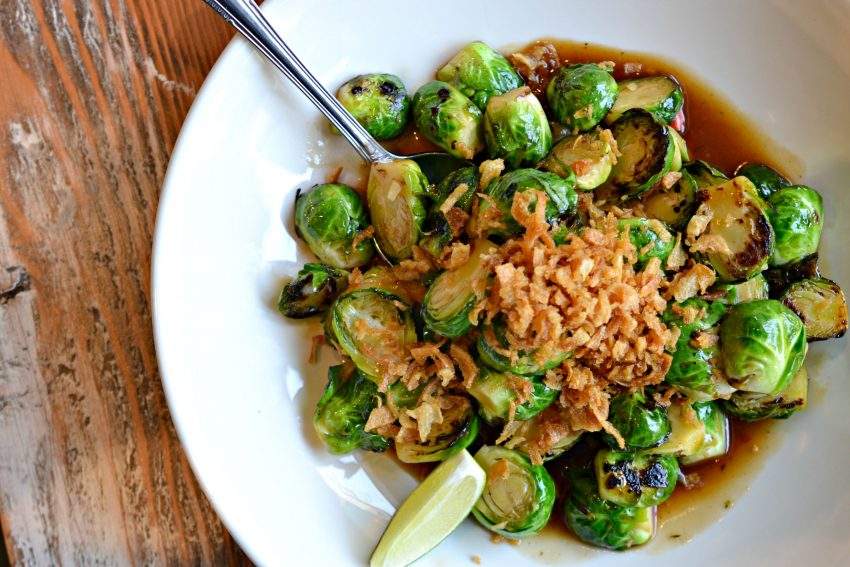 With the new Alt Hotel location opening earlier this year in downtown Winnipeg came an adjoining restaurant, as it does with each of their properties and more upscale hotel chain, Le Germain. The owners of The Merchant Kitchen are the same pizza masters behind one of the city's most popular restaurants, Pizzeria Gusto. This concept is almost as far opposite of Italian cuisine as you can get, with the Latin American-meets-Asian menu.
It would be nice to see a little more actual fusion here rather than a menu split down the middle between Latin American-inspired and Asian-inspired dishes, but the interior is one of the nicest designed spaces in Winnipeg (the gigantic cock fight mural on the brick accent wall is especially eye-catching), the Korean-marinated fried chicken is some of the best "gourmet" fried chicken you can find in this country and there's also tequila on tap behind the bar. Now that's something you certainly don't see everyday.
Miss Browns (Winnipeg, MB)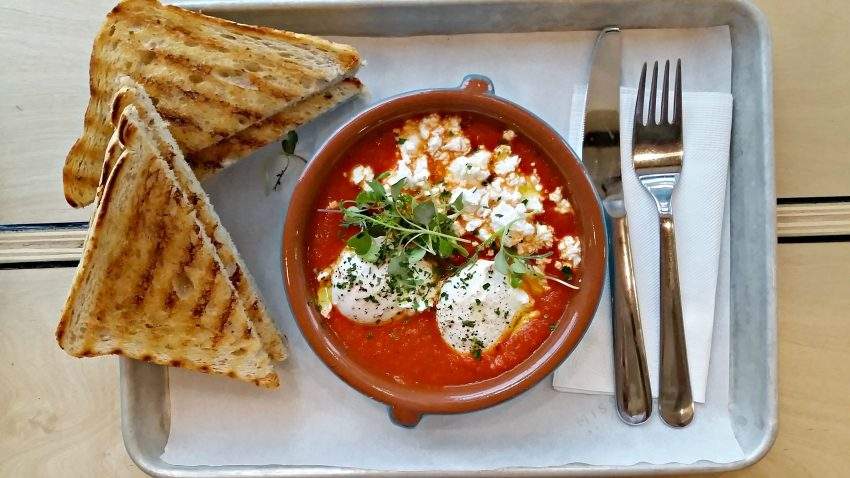 Finding a place that can make a good cup of coffee (or latte, or cappucino, etc.) is one thing, but finding one that can do that and serve you some delicious food too? Well, that's a little harder to track down. Lucky for Winnipeggers, Miss Browns focuses on serving well-made caffeinated beverages (this is the only place in the city that uses Portland-based roaster Stumptown Coffee) and puts out some solid food, too. All of the brunch fanatics out there will appreciate Browns' mushrooms and poached eggs on toast and especially the shakshuka (eggs cooked in a spiced tomato sauce). It's really, really good.
Le Fantôme (Montreal, QC)
Stories of Mary Gallagher still haunts the now booming Griffintown, but if you're ever scared, duck into the bustling 30-seater Le Fantôme for simple market style food and good wine. Not only are the dishes, like tandoori oyster mushrooms and fried chicken with black pudding, a hit, but the reasonable prices (about $40 per person) keep customers coming back regularly.
Mission (Vancouver, BC)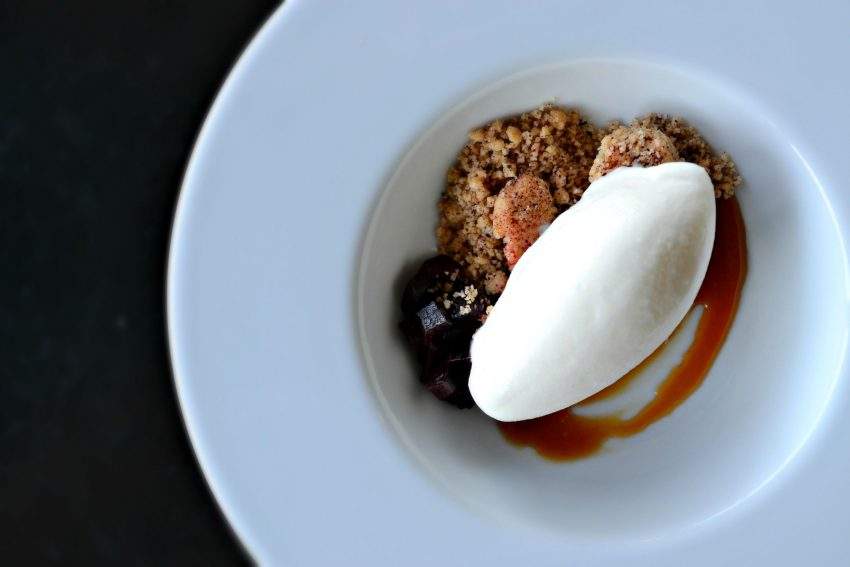 Tasting menus can be barely approachable at the best of times, but Mission aims to take the stuffiness out of the experience with a more casual approach to the dining atmosphere, while retaining the progression and fine details that go into a fulfilling multi-course meal. Chef and part-owner Curtis Luk is well-known in the Vancouver food scene for having a real knack for cooking vegetables, so you'll find a vegetable tasting menu not only listed as an option on the menu here, but more so positioned as the obvious dinner to opt for.
(Check out a great conversation Dan Clapson had recently with chef Curtis Luk in our "Behind the line" column here)
Miss Thing's (Toronto, ON)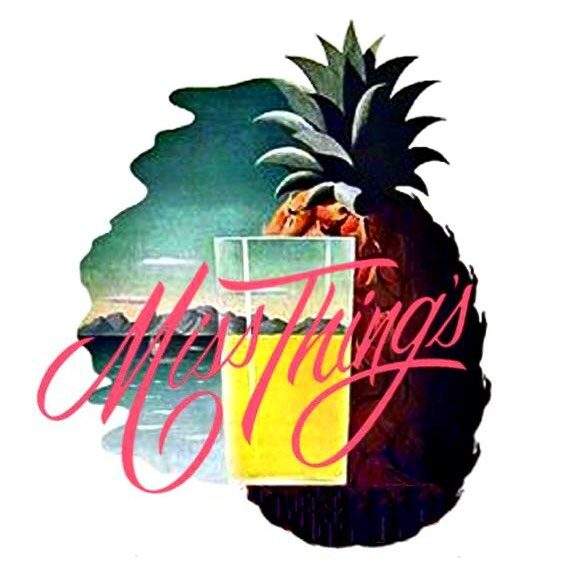 There's been a lot of talks about the trend of Tiki culture, but has it ever really gone away?
Tiki bars will always be fun, and this one is no exception. Formerly Wrongbar, Miss Thing's in Toronto's Parkdale neighbourhood serves Polynesian and Hawaiian dishes in a more grown up and classy version of a Tiki bar. Chefs Jasper Wu (Bent) and Paul Hadian (Momofuku) bring their expertise in modern Asian cuisine to create dishes like Spam pintxo with pineapple salsa and carbonara with Carbonara with Korean dduk rice cakes, bacon, egg yolk, Parmesan, and edamame.
Pigeonhole (Calgary, AB)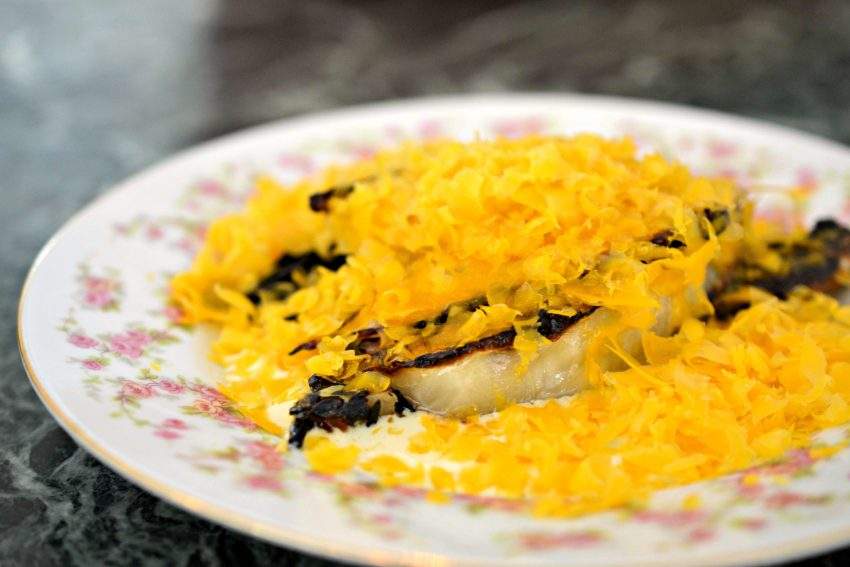 Forget that this is a Justin Leboe production for a second. Forget that this is nominated as one of enRoute magazine's best new restaurants this year. And forget about the last food trend you read about in a glossy magazine. You don't have to have an idea of what Pigeonhole is like or what dish you expect before you go.
Exactly opposite from what the name would suggestion, Pigeonhole serves small sharing plates inspired by a wide range of influences. Glazed baby turnips with cherry, miso and mint is not something you'll find on the veg section of any other menu, and neither are the chewy beets with goat cheese meringue. Offerings from the Russian caviar service with traditional garnishes to nori crumpets with shrimp butter shows you the breadth of expertise behind the kitchen here.
Proof (Calgary, AB)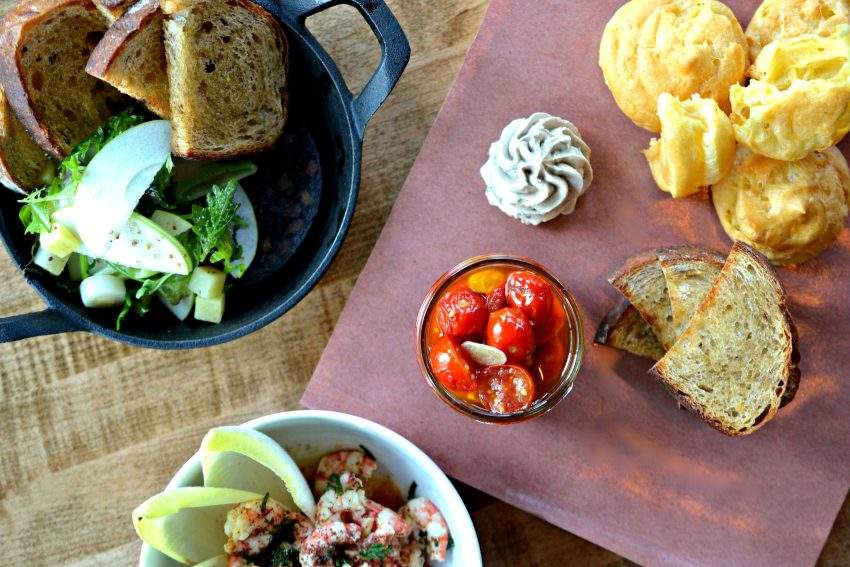 Calgary has started to take its cocktail culture very seriously as of late and Proof is pretty much the personification of this newfound identity. With a cocktail list longer than most restaurants' wine lists and more different bottles of booze behind the bar than there are days in a year (OK, not quite, but there's over 300), this new space has thirsty people flocking to it every day of the week. The food menu is kept short and sweet, but with dishes like pickled shrimp cocktail or black pudding with shaved apple salad and toast, the drink-centric establishment goes well beyond the usually lacklustre food menus you'll see in other Canadian cocktail bars.
Soubois (Montreal, QC)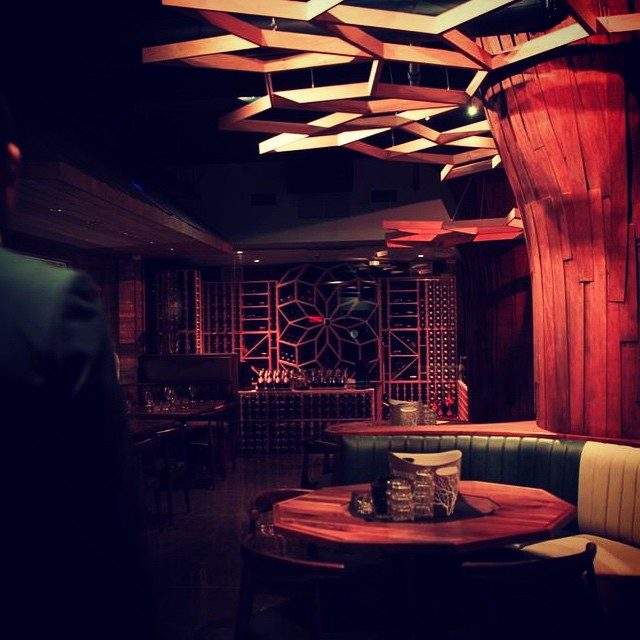 Whether you go for the quality of food that you know the people behind Les Enfant Terribles can dish up or for the fantastical atmosphere of an underground magical forest, you need to check out Soubois. This new spot, opened just three months ago, showcases Canadian flavours and ingredients in creative ways, from the food to the cocktails, as demonstrated by dishes like chicken with quinoa Labrador tea, and venison tartare with marinated mushrooms and balsam fir.
Temple Bar (Halifax, NS)
Reminiscent of the Monopoly board game, Craig Flinn is building quite an empire on this Barrington Street block in Halifax. The chef behind Chives and 2 Doors Down is about to add another restaurant to the list this September: Temple Bar, Cocktails and Kitchen. In addition to the pragmatic purpose of serving as an overflow cocktail bar for the other two properties, this new spot will be a strong bar in its own right, with carefully-crafted seasonal cocktails and other local options. The global flavours on the small dishes pairs well with the drinks, and it's all consistently representative of all of Flinn's restaurants.
WildTale Coastal Grill (Vancouver, BC)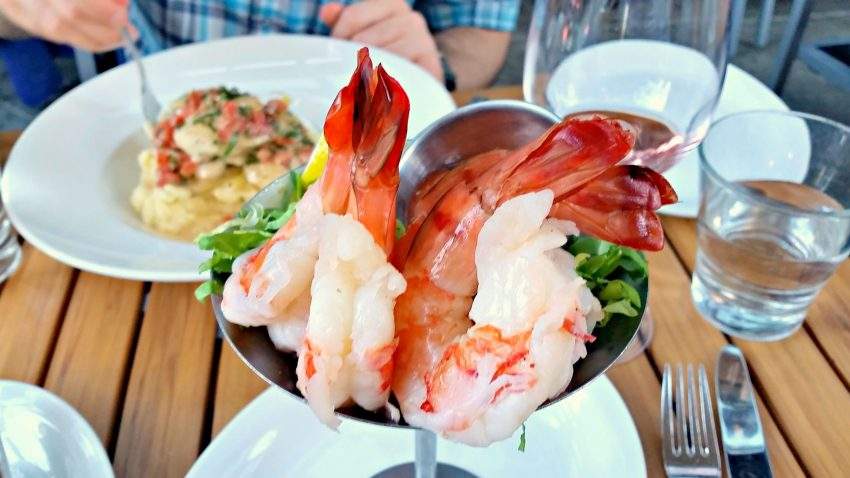 When you sit back and think about it, Vancouver doesn't really have that many places to go for a quality, yet casual seafood dinner. I mean, sure, there are the two Rodney's locations (Yaletown and Gastown) that are always a hell of a good time, but you never really order anything aside from oysters and at Chewie's, the situation is pretty much exactly the same. The owners of the casual eatery, The Flying Pig recently opened their new seafood spot in Yaletown, WildTale Coastal Grill and it's garnering good reviews from regular diners and critics alike.
Several weeks back, Vancouver food critic Alexandra Gill dubbed WildTale as "Comfort seafood in Vancouver, done right" and frankly, I'd have to agree. Crab cakes, chilled seafood towers, grilled oysters, seafood pasta, lobster poutine (definitely a stand out)--you name it, they've got it, and it tastes good. Please note: all food and drink is best enjoyed on its sunny street-facing patio.