While the Fairmont Pacific Rim's Lobby Lounge and Botanist concepts may garner much of the limelight when it comes to eats and drinks in the luxe downtown Vancouver hotel, its newest addition Giovane Bacaro has become a go-to for locals and tourists alike since opening in June 2021.
Consider this Venetian-style bar to be an Italian version of a Spanish tapas bar. At the skilled hand of executive chef Scott Korzack, the menu offers an array of ready-to-hit-your-table snacks (like the potato chips with fried herbs or the whipped salt cod on grilled polenta), small dishes and made-in-house pastas to dive into while enjoying vermouth, wine, Negronis (obviously) and more.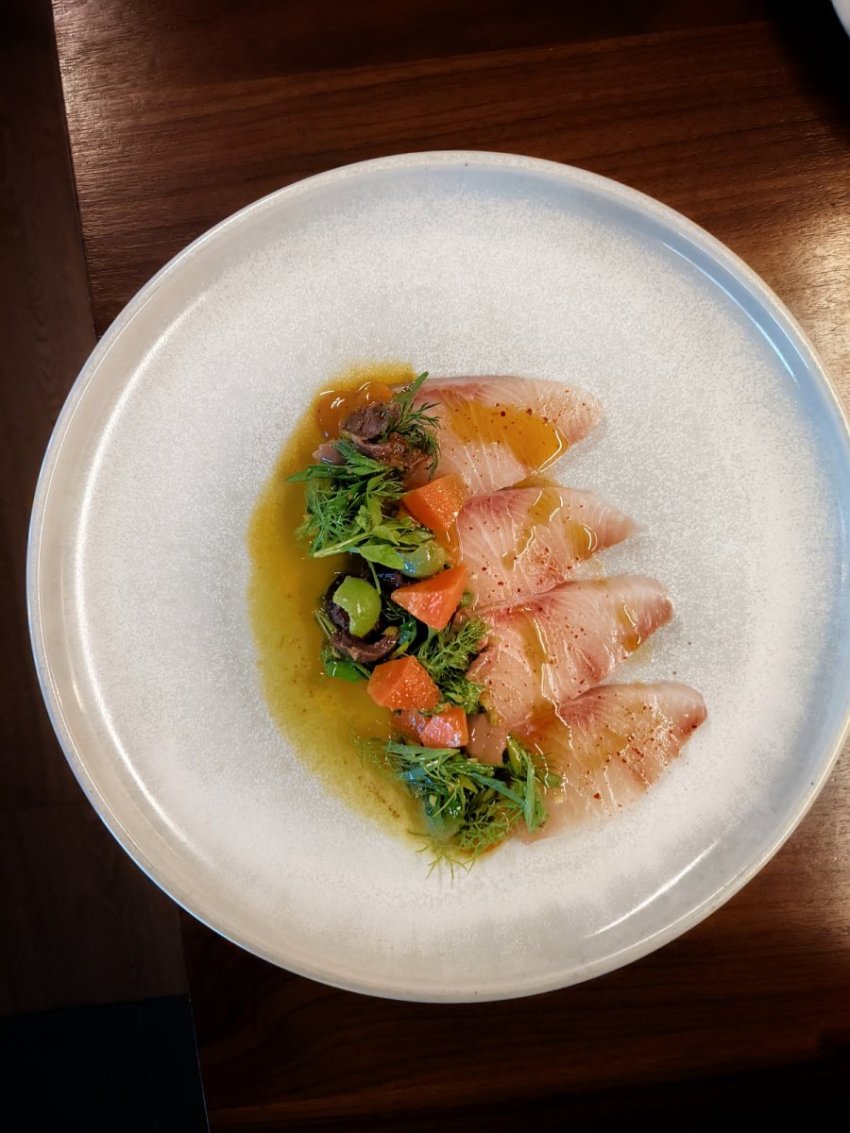 The amberjack crudo is a notable stand out and a perfect dish to remind one that spring is in the air, though the weather may not always be cooperating. Thin slices of the beautifully pink-and-white-hued fish are accompanied by saffron-pickled carrots, broken cerignola olives and pistachios as well as fresh parsley and chervil. Bringing true sunshine to the plate is a sea buckthorn vinaigrette, of sorts, that boasts plenty of acidity.
It's a great mix of cool textures, vibrant colours and punchy flavours. A sure-fire way to put you in a better mood on a rainy Vancouver day.
Giovane Bacaro is open Mondays to Fridays 11:30 a.m. to 10 p.m. and Saturdays and Sundays 3 p.m. to 10 p.m.