If you've been let down by politics or your favourite sports team lately, you'll be happy to know that there's interesting and heart-warming food news coming your way. From Canadians' food shopping habits to new lunch programs, here's what you may have missed this week in food.
Third time's the charm for Vancouver's Pidgin?
After cycling through a number of chefs and front of house staff since opening about four years ago, it looks like this staffing rollercoaster may have finally halted with the arrival of their new chef, Wesley Young, who was formerly working at Wildebeest.
"Despite the tumultuous staffing situation, Pidgin's Asian-fusion cuisine is still as noteworthy as it has always been," writes the Sun's Aleesha Harris. Consistency is one of the most important factors that separate a good restaurant from a great one. Thus, Pidgin has never quite reached the front of the pack. This positive review and buzz around Young's cooking gives us hope though!
Canadians getting thrifty at the grocery store
As food costs rise and rise (and rise and rise) with each passing month, it's only natural that most of us Canadians want to be more careful with how we're spending all of our hard-earned dollar bills. The results of this 1,000-person study are quite interesting. Over 40 per cent of Ontario residents and 47 per cent of Quebec residents who took part in the study confirmed that they have changed their eating habits specifically because of rising food costs. Surprisingly, the Prairies appear to be the most footloose and fancy-free about inflation with only 27 per cent actually worrying about grocery store prices.
Well-known Edmonton chef, Gail Hall, passed away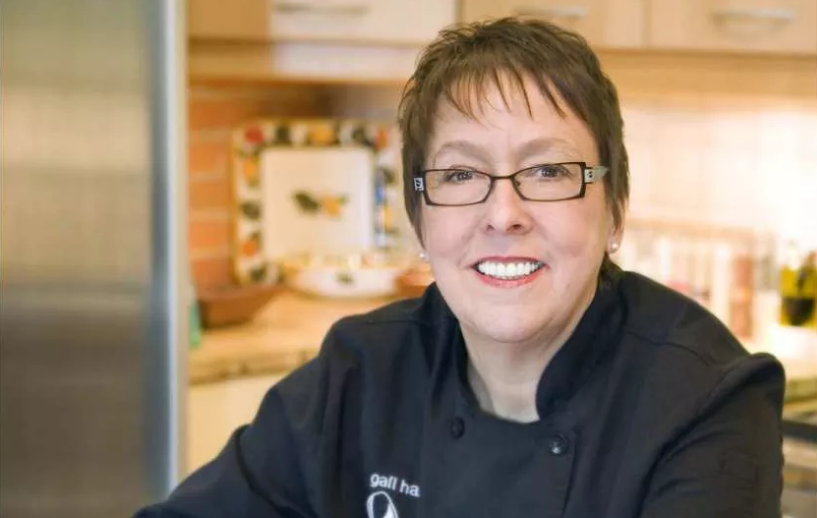 It was a sad week this week for the Edmonton food community when the news broke that popular chef and local food advocate, Gail Hall had passed away after living for years with breast cancer. Hall touched many, many lives in the city, both young and old alike. Most of the city's food community members took to social media to share their goodbyes and remembrances of a woman who won't soon be forgotten.
Read the full Edmonton Journal piece here or watch CTV Edmonton's touching segment here.
New government-funded school lunch program to roll out across Alberta
The Alberta government just announced that it is going to be rolling out a $3.5 million school lunch program, starting off with 14 public school across the province.
"We know that education is the cornerstone of a healthy Alberta economy," Notley said in the announcement. "We also know that in difficult economic times in our province, there has been a strain on household incomes, and some of our families may need a helping hand."
Here's to hoping that this is just the start of a more substantial look at how school lunch programs can be improved across Canada as a whole. We think Jamie Oliver would be proud.
Contemporary Filipino food enters the Canadian culinary limelight
There's a splash of shameless self-promotion here for my own article, but it is beyond amazing to see chef-driven Filipino restaurants starting to thrive across the country in recent years. With Filipino-Canadians accounting for one per cent of our country's population, it's nice to see their humble cuisine take a bigger share of the contemporary food scene. If fried chicken with purple yam waffles, lumpia (golden, crispy spring rolls) or chicken adobo sounds good to you, then you should probably try out one of these cool Canadian-Filipino spots.
Celebrity chef Antonio Park's restaurants catch fire
Poutine lip balm?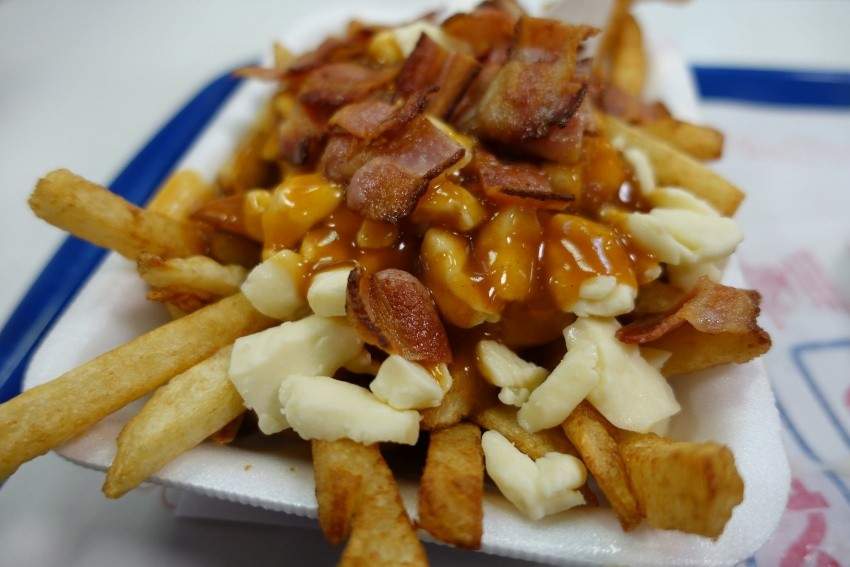 The title says it all, really. A unique (to say the least) collaboration between La Poutine and Wild Prairie Soap has resulted in a lip balm that not only keeps your lips from getting chapped, but has subtle notes of all of those rich flavours you'd expect of the holy trinity: french fries, gravy and cheese curds. The balm has been on sale since September and is definitely garnering a love/hate sort of response. Would you wear it?
Get the full details from CBC Edmonton on this polarizing flavoured lip balm here.