It's hard to believe that we're already at the halfway point of Top Chef Canada Season 9, but it is true. With that said, what challenge to better mark this moment than Restaurant Wars?
Opting for Takeout Wars to be a bit more in tune with the pandemic-related restrictions most restaurants operate under across the country, this team challenge proved very successful for one group and not so much for another. Here's the power rankings for the remaining 8 competitors.
8. Galasa Aden (eliminated, last week: 6)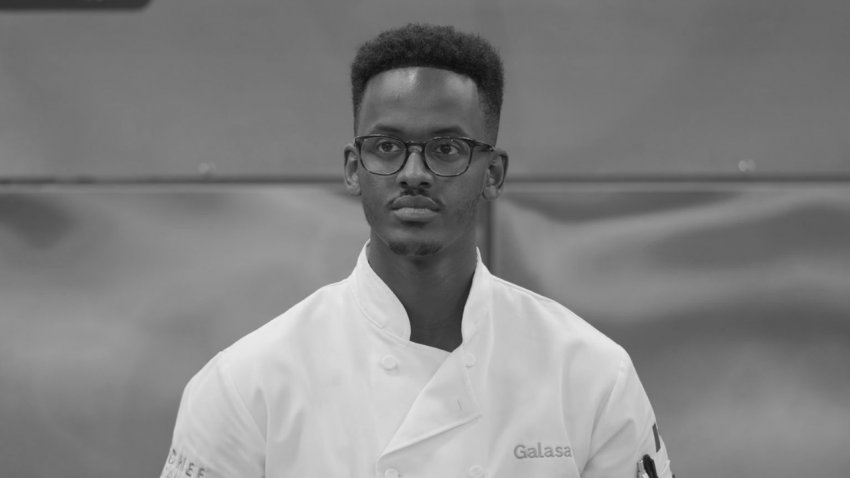 Poor Galasa. It's unfortunate to see him go before he was able to really showcase Ethiopian cuisine in a contemporary way, but based on what unfolded this episode, it was either himself or Emily heading home.
Though his intentions sounded pure in the restaurant concept pitching challenge at the start of the episode, Mark McEwan did not seem impressed with the example dish representing his idea. Following that, the eggplant "steak" dish he served during Root's takeout service garnered the harshest critiques.
For all the gripping I do about Top Chef Canada not having an adjacent Last Chance Kitchen series, I was happy to see that the chef will have the chance to cook himself back into the competition next week.
7. Emily Butcher (last week: 3)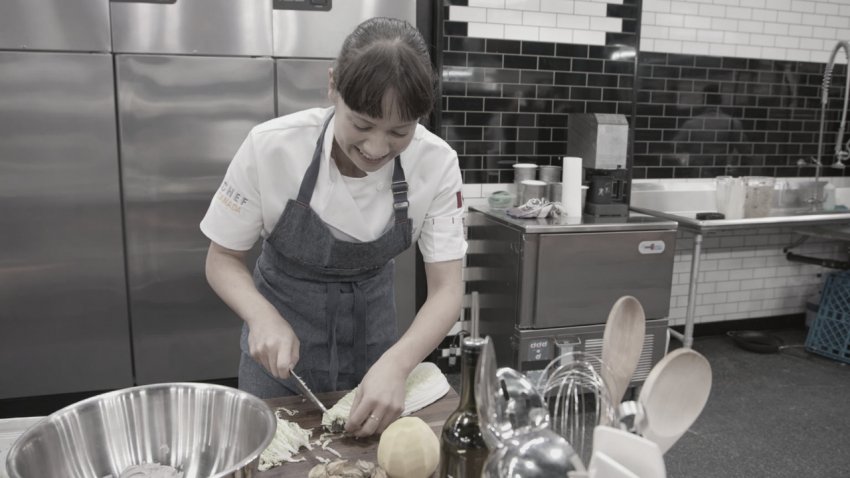 From an oddly named restaurant concept–that appeared to lack a proper explanation compared to her fellow chefs' pitches–to a vibrant, but confusing beet creation during Takeout Wars, Emily's high did not last long after last week's win.
The combination of smoked king oyster mushrooms and roasted beets with a beet hummus and feta mostarda–I was curious to hear more about the components of this element specifically–finished with chunks of crispy bacon seemed like a bit of a hodge-podge. It all just seemed very overthought.
After four episodes, Emily still seems to lack a clear culinary identity compared to many other remaining competitors, which is not a great sign.
6. Alex Edmonson (last week: 7)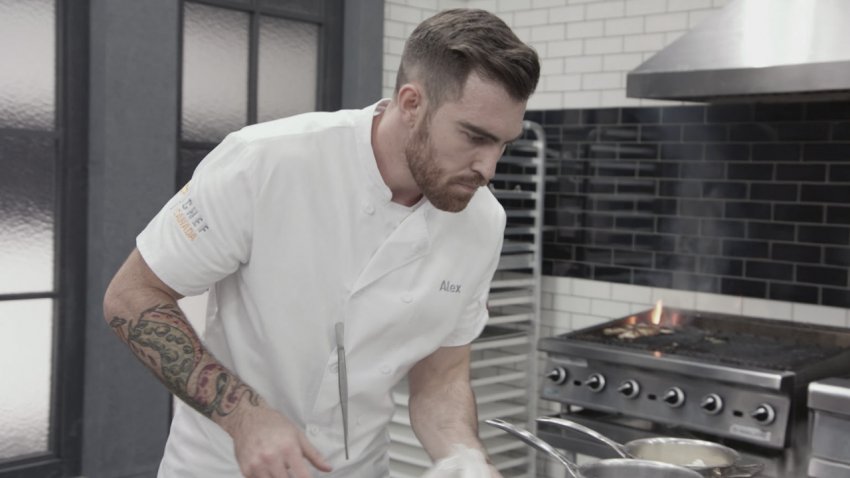 A team is only as strong as its captain and, unfortunately, Alex did not lead his fellow chefs to victory during Takeout Wars.
The overarching theme of his takeout concept (Root) was "plant-forward" which definitely helps narrow the scope in terms of ingredients used, but certainly not when it comes to flavour profiles. Perhaps that was the reason why the menu items his team offered appeared to lack cohesiveness, especially when compared to Kym's progressive tasting menu approach with Dashi.
Repeated soundbites from the get-go in regards to how long he had been out of the restaurant kitchen scene and how leading a team wasn't something he has done in five years were early indicators that Takeout Wars was going to be a struggle.
5. Aicia Colaci (last week: 8)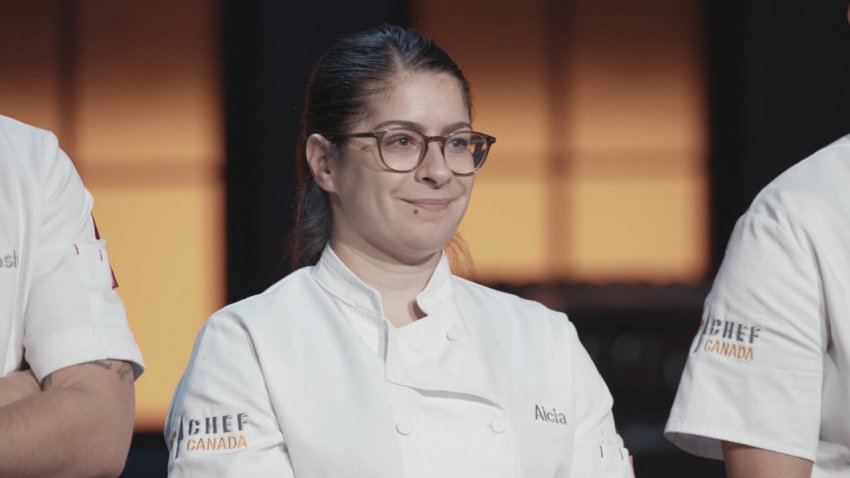 Finally, we get to see what Aicia does best: make pasta.
First, the chef receives pleasant nods of approval from Janet Zuccarini for her ricotta cavatelli during the pitch challenge. Next, watching her skillful handiwork creating stitched Asian dumplings by utilizing her familiarity with an elastic pasta dough of Sicilian origin was extremely impressive.
The judges' fanfare over the dumplings during their dinner at Janet's house further cemented that this chef knows what she's doing when it comes to all things pasta-related.
4. Andrea Alridge (last week: 5)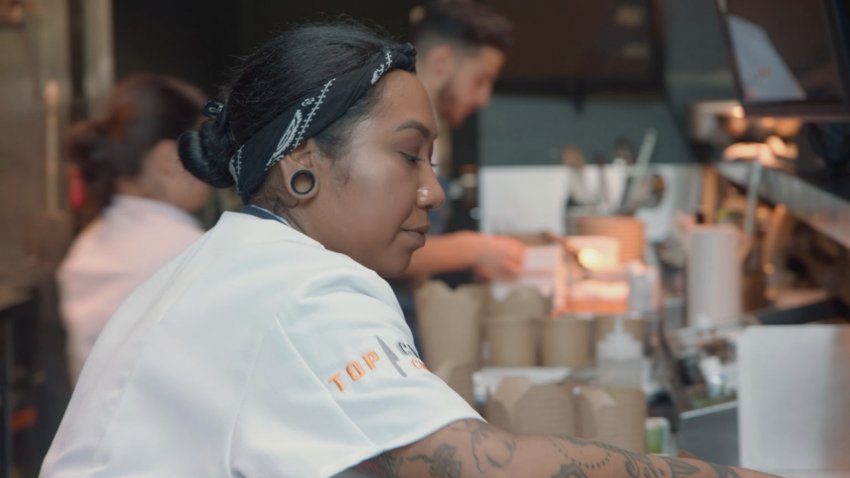 With a great balance of personality and focus, it's been easy to cheer on Andrea thus far this season of Top Chef Canada. After receiving top marks last week for her beautiful-loooking braised oxtail dish–that I am still thinking about–I was hoping she'd keep the momentum going for Takeout Wars...and she certainly did.
Between her solid showing on this week's episode with her grilled pork belly, tea egg and Asian pear kimchi and lending a helping hand with the group's coconut panna cotta dessert, I think Andrea is the dark horse of this season. The frontrunners are still front-running, of course, but this culinary race is far from over.
3. Erica Karbelnik (last week: 1)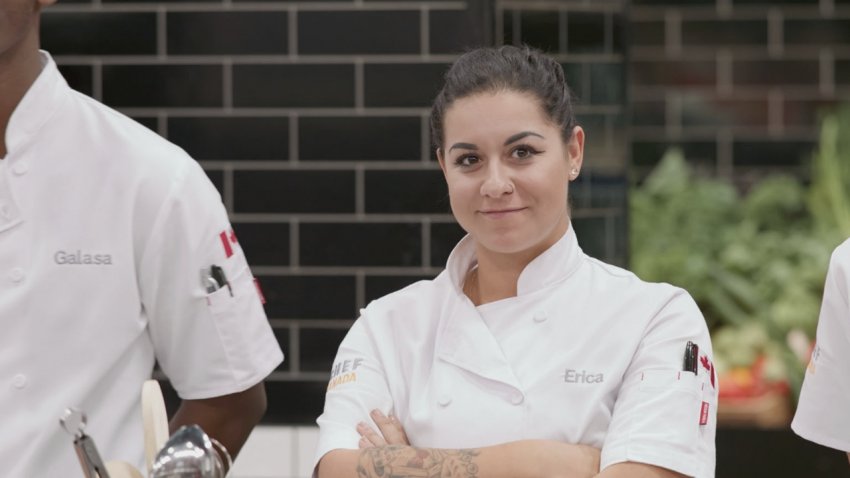 Hell hath no fury like Erica being on a losing team in an Elimination Challenge, apparently. This chef appeared extremely upset to be part of this week's losing team and faced with the reality of possibly being sent home. Having a near-perfect track record this season, there is no doubt that this would feel very defeating.
All was not lost as Erica wound up having the most unique and highly-praised dish on the Root menu–that huitlacoche aioli sounded so compelling–and remains in the competition. Will she cook her way back onto the Top Chef Canada throne she knows so well?
The suspense!
2. Josh Karbelnik (last week: 4)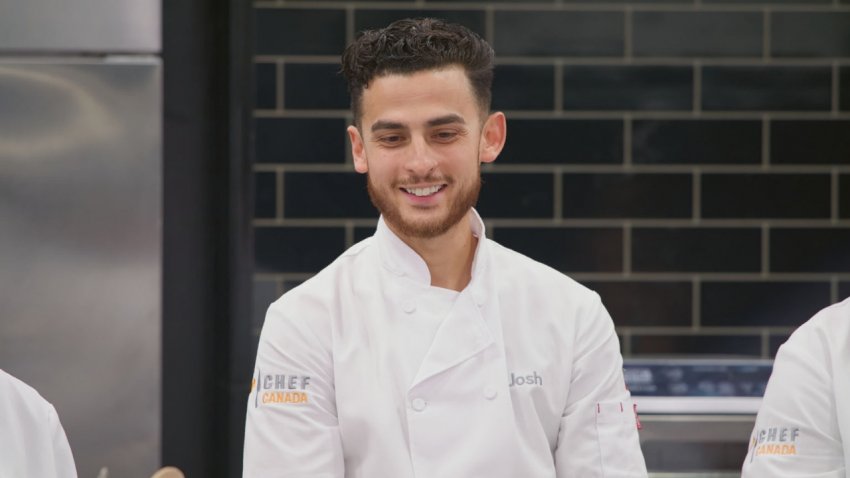 After his time management blunders of episode three, Josh proves far from a weak link in the TCC Kitchen during Takeout Wars. The takeout concept Josh pitched to Mark and Janet in the first portion of the episode seemed to be the third place idea of the bunch and when it came to dinner takeout service, he was calm, cool, collected and organized.
For this week, we'll say Josh played the perfect kitchen sidekick to Kym. Every Batman needs their Robin!
1. Kym Nguyen (last week: 2)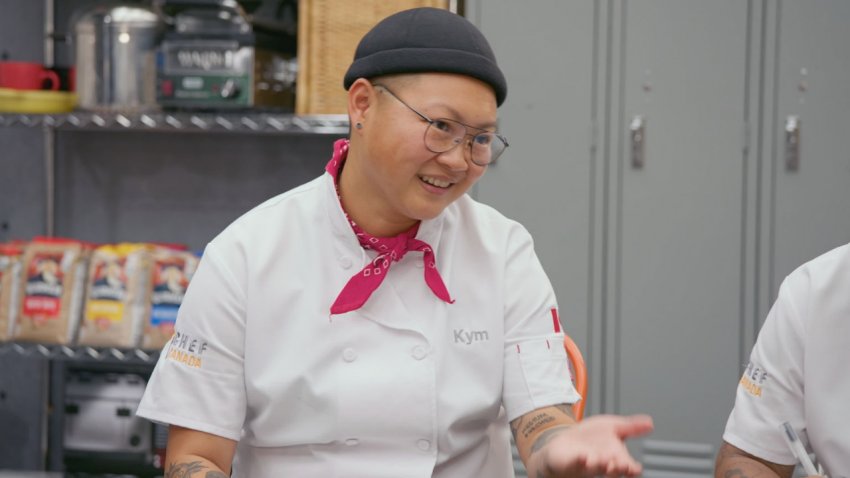 With a clear vision and sound leadership skills, it is indisputable that Kym was the shining star of Takeout Wars.
Choosing to exclusively offer a prix fixe menu via takeout is a bold move, but one that this chef thought trough extremely well. I mean, how beautiful was that tartare?
Everything on the menu seemed perfectly complementary to one-another and the fact that the team came together–under Kym's watchful eye–to collectively create a desserts points to some great teamwork behind the scenes.
Have a listen to our latest Top Chef Canada podcast episode!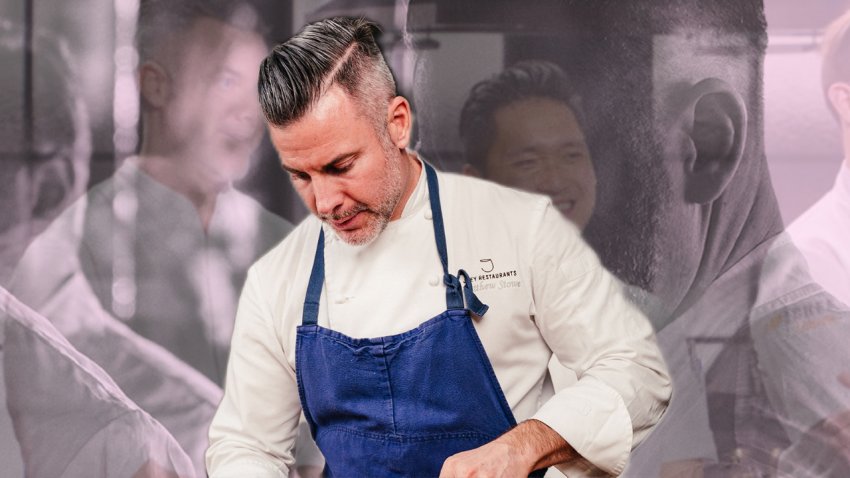 Our podcast is available to stream and subscribe on all major podcast services, including Apple Podcasts, Google Play, and Spotify. New episodes every Wednesday!