It's typical on most episodes of Top Chef Canada to hear the judges and host saying lines equivalent to this: "You're only as good as your last dish".
While that might truly be what it comes down to in the end when looking at the tops and bottoms of an episode, our power rankings are meant to reflect a chef's overall performance on a season. Here's our latest rankings for the nine remaining competitors after episode three and its oat flour and holiday-inspired challenges.
9. Siobhan Detkavich (eliminated, last week: 9)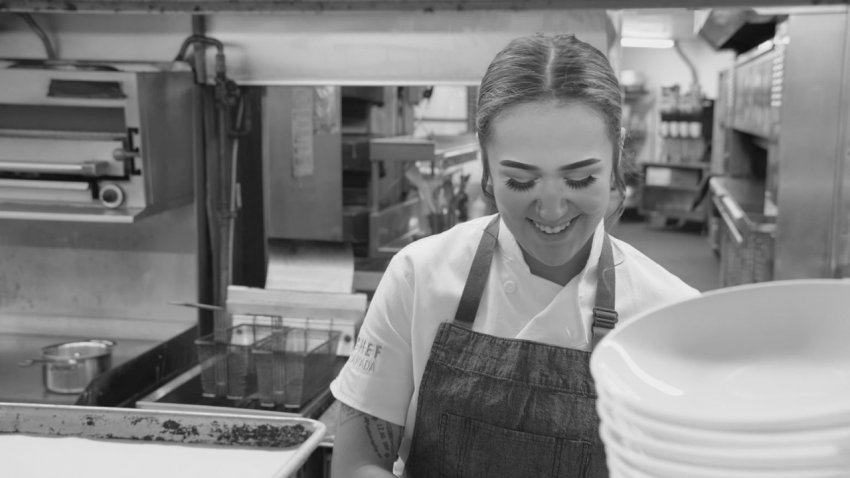 As much as I loved her vigor and determination, it was well past time for Siobhan to exit the TCC Kitchen. From a viewer's perspective, there appeared to be many fundamental issues with dishes she constructed in nearly every, single challenge...save this episode's Quickfire where she made an oat flour-based version of bannock, coated with sumac and sugar and served with a salal berry sauce.
The odds definitely felt stacked against Siobhan from the very beginning. Being only 20 when the season was filmed last fall, it is just far too young to be competing against well-seasoned culinary talent in a high pressure environment like Top Chef Canada. If there was another All-Stars season five years from now, I don't doubt that she'd be an ideal candidate.
8. Aicia Colacci (last week: 5)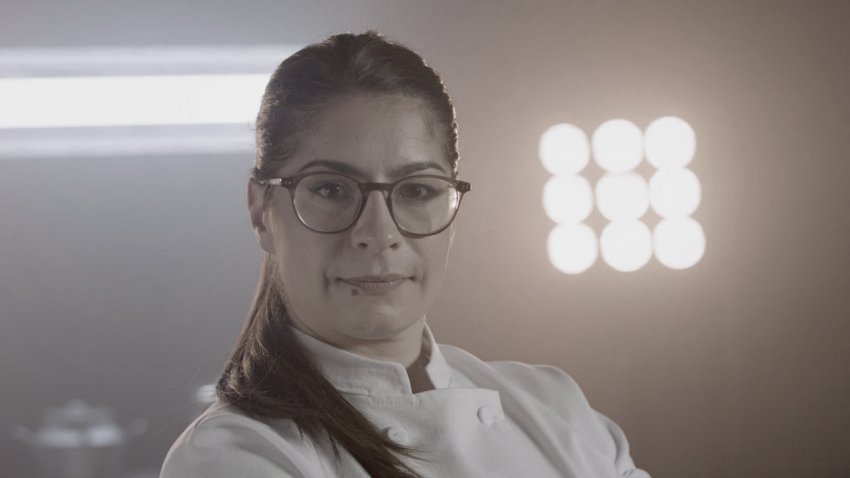 This was the first episode where we really got to see a lot of Aicia and her approach to creating her dishes. With not-so-great feedback for her Quickfire dish followed by even more lacklustre critiques of her baked trout casserole (of sorts) during the Elimination Challenge, it did feel like a toss up between her or Siobhan heading home.
There are some clear frontrunners for the Top Chef Canada Season 9 crown after the third episode, so unless she can lean into her main area of expertise (pasta making) in future challenges, I think it will be hard for Aicia to outcook a decent chunk of the competitors that are left standing.
7. Alex Edmonson (last week: 4)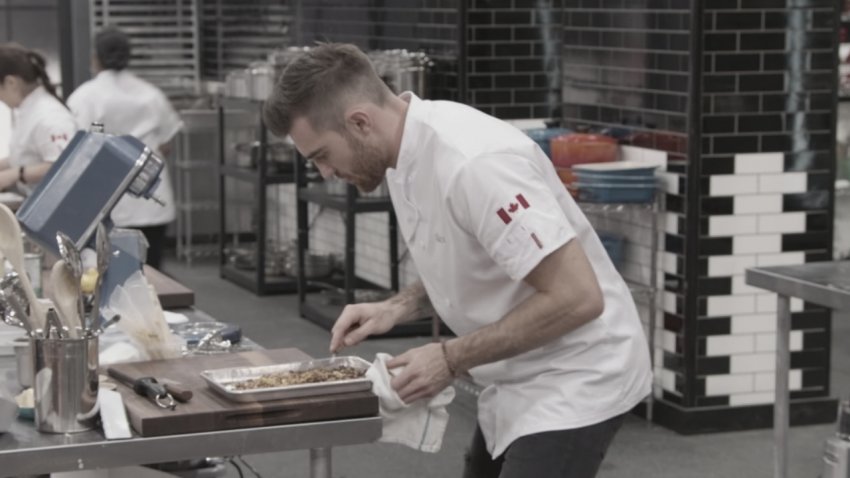 It was impressive to see Alex successfully bake muffins during tonight's Quickfire Challenge and the infusion of miso into the chantilly cream was clever–and something I want to try at home–but his Christmas-inspired dish he prepared for the judges at Old Mill just looked so...predictable.
The chef has gone from being too creative–in episode one with an ashtray-inspired dish–to being a tad on the boring side with his roast beef dinner creation in this episode. Let's call last week's clever trout rillettes and corn chip dish the Goldilocks of his track record.
6. Galasa Aden (last week: 6)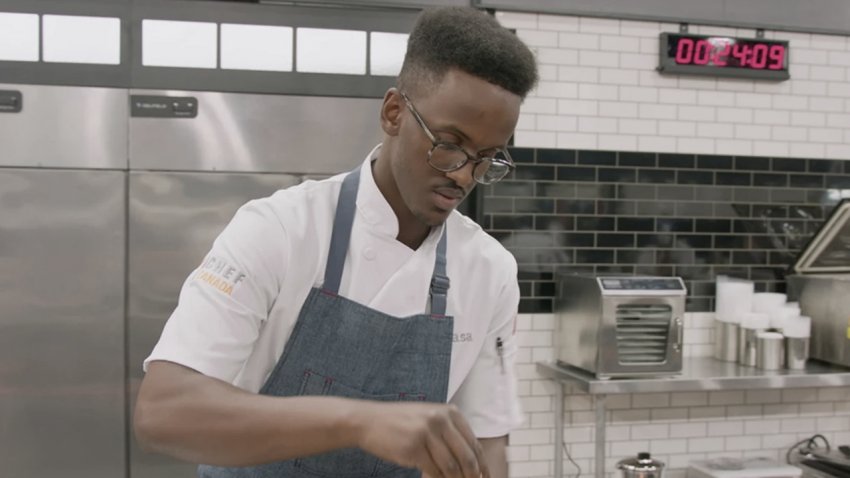 Galasa appeared to have some stumbles at the beginning of the episode with his oat-based Yorkshire puddings and savoury oat sauce–meant to mimic peanut butter, but he kicked things into high gear when it came time to serve a holiday-inspired feast to the judging panel.
The one thing I love about Galasa is that you can tell he is trying to inject himself into most dishes he presents. His turkey roulade boasted spices like berbere and coriander and along with "velvety" potatoes was a re-imagined way to present a turkey dinner. It looked anything but predictable.
5. Andrea Alridge (last week: 8)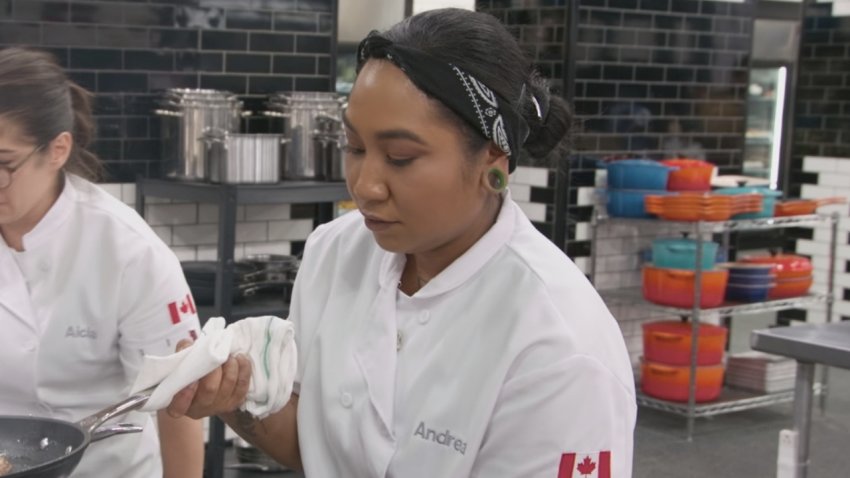 Correct me if I'm wrong, but isn't Andrea a competitor that you just really want to root for? Seeing her come out on top this week felt like somewhat of a relief. I've said it before and I'll say it again, you cannot be the chef de cuisine of a restaurant like Vancouvers' CinCin without having a serious set of culinary skills.
We didn't get to see Andrea's Quickfire dish–meaning that it was good, but not great–but we got to see her tapping into both her Jaimacan and Filipino roots to make a braised oxtail dish that the judges were extremely enamoured by. Let's hope she keeps this pace up!
4. Josh Karbelnik (last week: 1)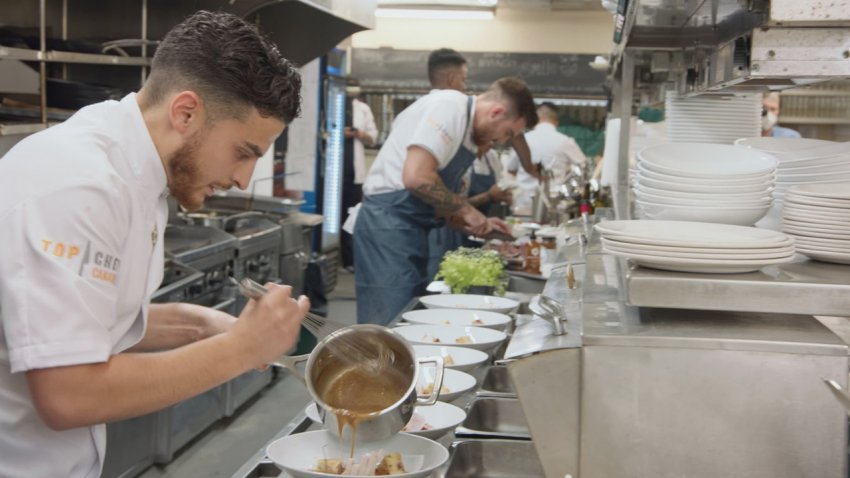 This was not a great week for Josh. Some time mismanagement in the kitchen at Old Mill led to hastily composed plates of food and ones which were missing key elements.
Mistakes happen, but timing is everything on a show like this. Let's consider this both a close call and a learning lesson for a chef who myself and others consider a frontrunner.
3. Emily Butcher (last week: 6)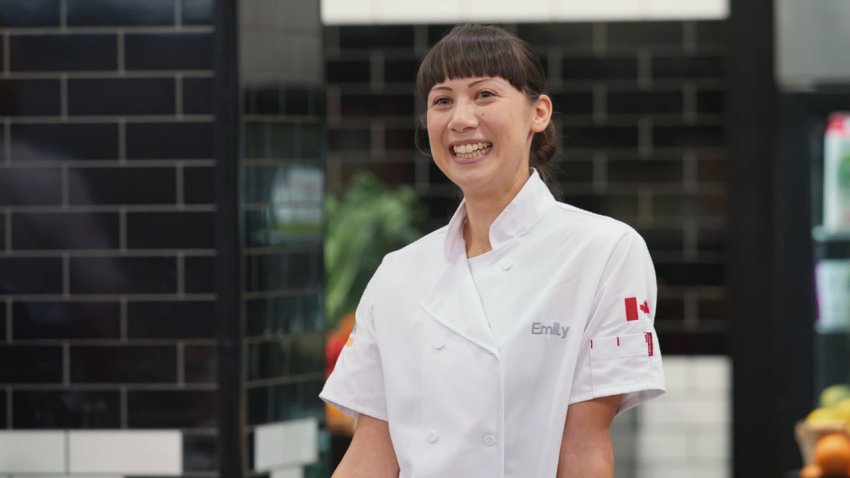 One of Winnipeg's most celebrated chefs is finally hitting her stride in the TCC Kitchen and–being a big lover of the Winnipeg food scene–I couldn't be more happy to see it happen.
Emily received plenty of praise for her oatmeal cookies during the Quickfire, but really knocked it out of the park with her plate of seared cod, baked potato gnocchi and sauerkraut beurre blanc. As someone who uses pickle juice in many savoury applications while cooking at home, I was literally applauding the beurre blanc from my couch.
Go Winnipeg, go!
2. Kym Nguyen (last week: 3)
If it's not Erica clipping at Kym's heels, it's usually the other way around!
Kym dominated during the Quickfire, using a combination of oat flour and beer cleverly to create what seemed to be the only dish that wasn't overly dense. Oat flour can be a tricky beast and the Vancouver chef tamed it.
Their elevated sausage roll didn't garner a ton of great reviews during the Elimination Challenge, but their beautiful plating of the dish coupled with some unique preserves like ginger ketchup continue to prove that Kym's attention to detail is ever-present.
1. Erica Karbelnik (last week: 2)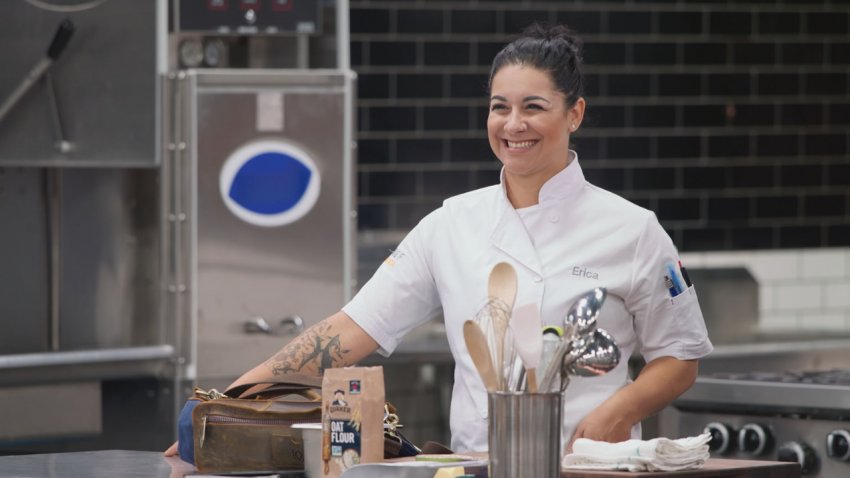 From a good-looking plate of pancakes and thoughtful accoutrements to a stunning plate for the Elimination Challenge that drew inspiration from a Peking duck dinner, there were continuous accolades given to this chef tonight and rightfully so. Her Elimination Challenge dish visually danced circles around the other competitors, save Kym and Galasa perhaps, and the way that Mijune raved about her five-spice jus, I think Erica is going to need to bottle that too–in addition to her truffle honey salad dressing from last week that I am still thinking about.
Heading into episode four of Top Chef Canada Season 9, Erica Karbelnik is undeniably the one to beat!
Have a listen to our latest Top Chef Canada podcast episode!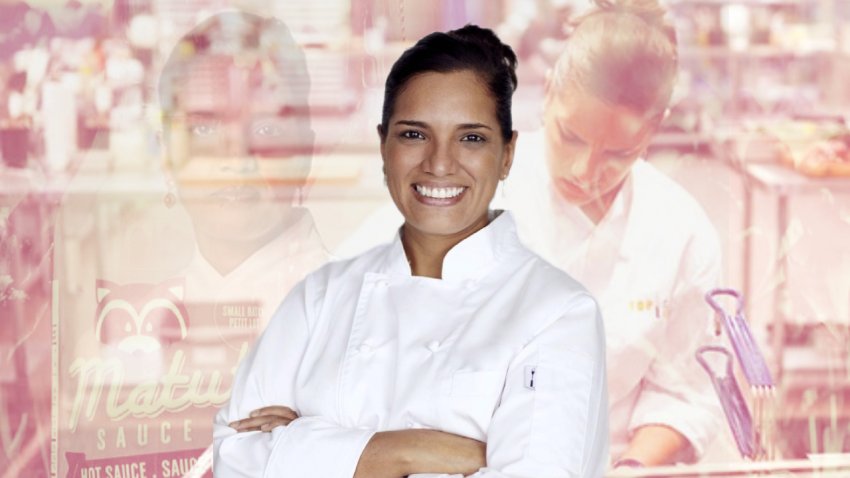 Our podcast is available to stream and subscribe on all major podcast services, including Apple Podcasts, Google Play, and Spotify. New episodes every Wednesday!