With a combination of eleven chefs, surprise challenges and ever-changing time restraints, each episode of Top Chef Canada Season 9 is bound to be a rollercoaster.
Starting with the first ousted chef of this year's season and climbing to the top performer, here are the power rankings for episode one.
11. Stéphane Levac (eliminated)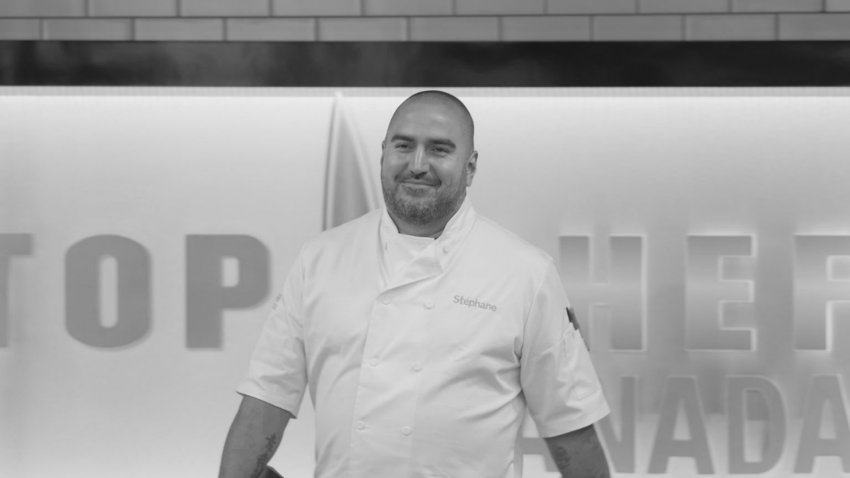 East Coast chefs are quite often the most endearing competitors on any given season of Top Chef Canada–think Todd Perrin, Jesse Vergen, Steph Ogilvie, et al.–so it was sad to see Nova Scotia's Stéphane Levac get the boot so early. With that said, the chef did get off to quite a rough start in the Quickfire Challenge and it all just seemed to go downhill from there.
Levac received the harshest critiques from the judges in the elimination challenge with his dish having many "fundamental flaws". Even from a viewer's standpoint based on visuals alone, it felt as though the writing was on the wall for the Nova Scotia chef when his dish hit the dinner table.
10. Siobhan Detkavich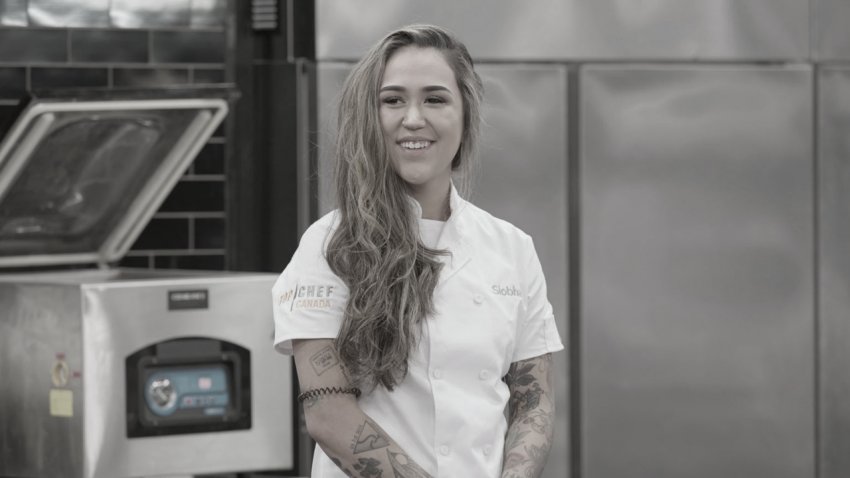 Though she exudes a comfortability in front of the camera that many chefs lack, it's hard not to think that Siobhan is entering this competition with a massive disadvantage: her age.
Being only 20 at the time of filming, she is the youngest competitor to appear on any Top Chef franchise. It is nearly impossible to be in your early 20s and possess the extensive set of skills a chef requires to get ahead of the pack on a show such as this.
Her Quickfire dish was served incomplete and though her Elimination dish was completed stress-free, there were a lot of components and not a lot of technique. Perhaps just first week jitters!
9. Alex Edmonson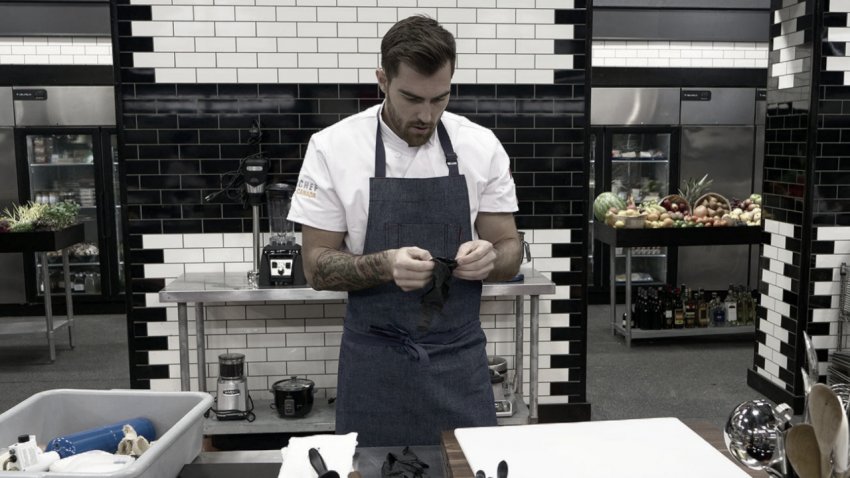 Alex had plenty of stumbles throughout the premiere episode of Top Chef Canada this week. To start things off, his Quickfire dish–comprised of trout, truffle veloute and smashed peas–seemed to shock judge Mark McEwan with its unexpected (and unwarranted?) sweetness. With the producers highlighting sound bites of Alex's disappointment drawing "ash" for the Elimination Challenge, it was hard to expect a great outcome there either.
I do not disagree that those assigned with "ash" probably had a more difficult time creating their dishes than the other chefs (who were either assigned "flame" and "smoke"), but creating an octopus and asparagus dish that took visual cues from an ashtray did not seem like a wise way to go. The judges all seemed less than impressed with this creation, but Janet Zuccarini looked borderline horrified at the edible ashtray.
8. Andrea Alridge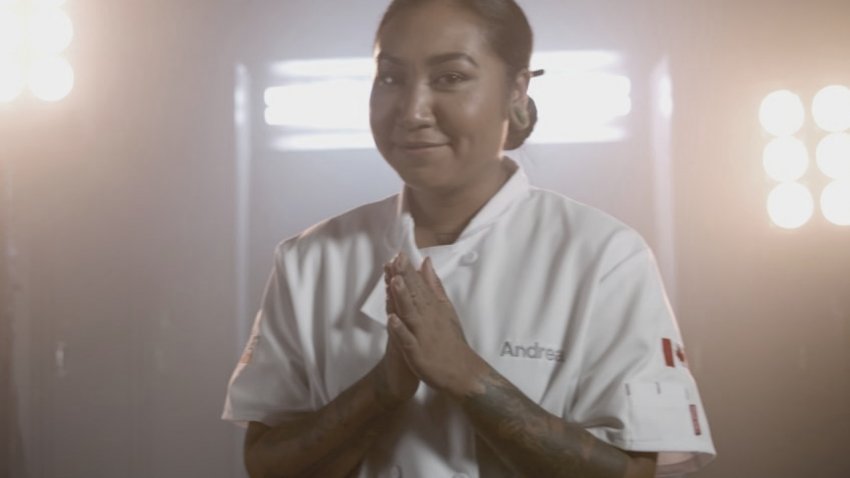 Similar to Alex's sound bites regarding his reluctance to create something ashy, foreshadowing lingered in the air with Andrea's on-screen time alluding to the fact that this Elimination Challenge was her perfect fit. We all know when someone proclaims that they are a pro at a particular skill during an episode of any reality competition series, things will either go very well for them or really poorly.
Unfortunately for CinCin's chef de cuisine it was the latter. Her dish of "ash" this and "ash" that garnered a lacklustre response from the judges, mostly due to the ever-present intensity of actual ash/char.
Perhaps if she was assigned a different cooking application she would have fared better because one does not get the position as chef de cuisine of one of Vancouver's top Italian restaurants without the proper chops.
7. Jae-Anthony Dougan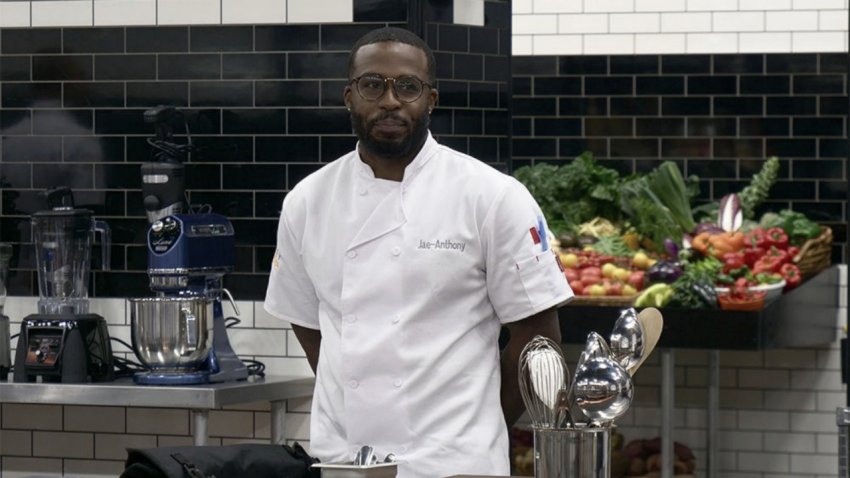 Out of the 11 chefs competing on this new season of Top Chef Canada, Ottawa's Jae-Anthony Dougan got the least amount of screen time on tonight's episode. We did not get to see his Quickfire creation–nor Andrea's, Emily's or Aicia's–and his Elimination dish garnered lukewarm-to-slightly-negative responses from the judges.
In a premiere episode of a show like this, a lack of screen time is not a good thing or a bad thing. It's just...a thing. Thus, it's fair to assume that Jae-Anthony is a middle-of-the-pack competitor for the time being.
6. Aicia Colacci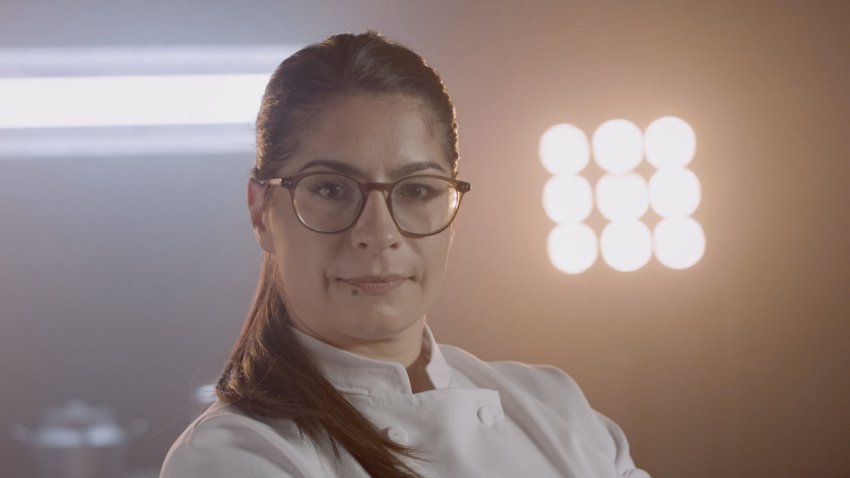 Though the judges made some comments about Aicia Colacci's smoked acqua pazza with smoked salmon being clunky in presentation, her appropriately smoky and robust flavour profiles in the dish garnered rave reviews. Even though we did not see her Quickfire dish, it is through this clever take on acqua pazza (Italian for "crazy water), you can tell that the Montreal-based chef has got plenty of creativity up her sleeve.
I think pasta making is where Aicia is sure to shine, so we'll see what happens next week!
5. Emily Butcher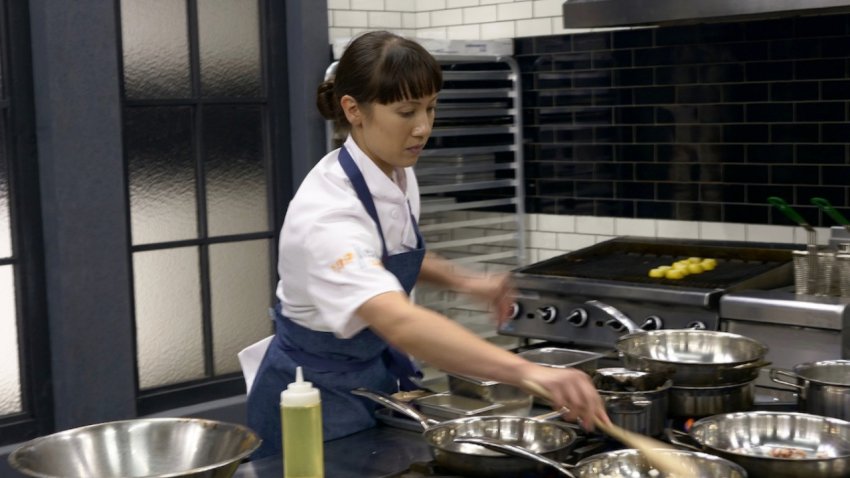 It's been 10 long years since a Winnipeg chef competed on Top Chef Canada and deer + almond chef de cuisine Emily Butcher is proving herself to be a strong contender straight out of the gates.
As viewers, we may not have witnessed whatever she cooked up during the Quickfire, but during dinner service at Casa Fuego her grilled flank steak with romesco, smoked tomatoes, almonds and a Tokyo turnip panzanella was met with nothing but applause. We'll see if she keeps this momentum up next episode too!
4. Galasa Aden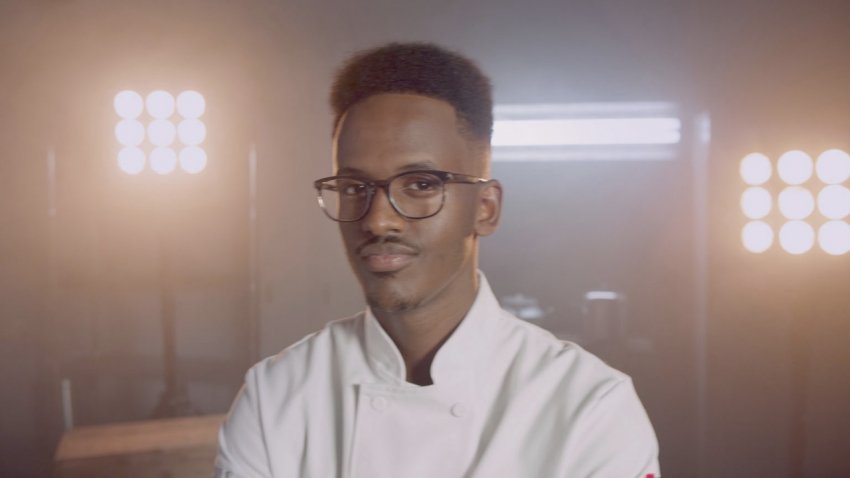 Calm, cool and collected, Galasa Aden had a solid performance on tonight's premiere.
It was really great to see the chef draw inspiration from a traditional Ethiopian stew for the Quickfire, with Eden gushing about the depth of flavour he developed in just 30 minutes. Later on, he seemed to sail through the Elimination Challenge with a beautifully composed plate of smoked and seared duck breast, double-smoked potato pave and smoked lobster mushroom foam.
Based on the first episode, Galasa has got some especially formidable competitors he will need to out cook to be able to crack the top three next episode, but this strong showing shows that he has the potential to do it.
3. Josh Karbelnik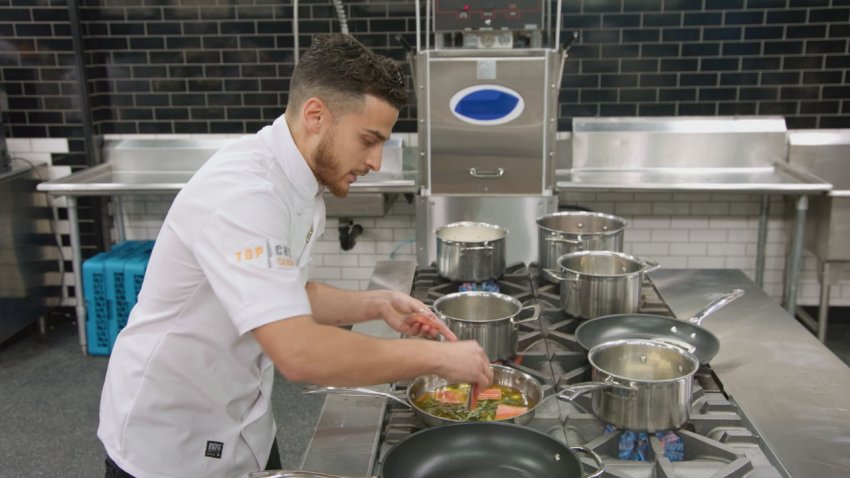 When I first heard that a married couple would be competing on Top Chef Canada, it sounded a bit gimmicky, but you can tell that Josh and Erica Karbelnik did not come into the TCC Kitchen to play around. It's rare to have the same three chefs get top marks in both a Quickfire and an Elimination Challenge, but that's exactly what the two did along with Kym Nguyen.
I debated having Josh and Erica tie for second place in this week's power rankings (because...married couple tying? Cute!), but even though Josh pretty much only received praise throughout the episode, Erica bested him in the first challenge and Kym in the second.
Regardless, Josh's first impression is as a co-leader of the chef pack.
2. Erica Karbelnik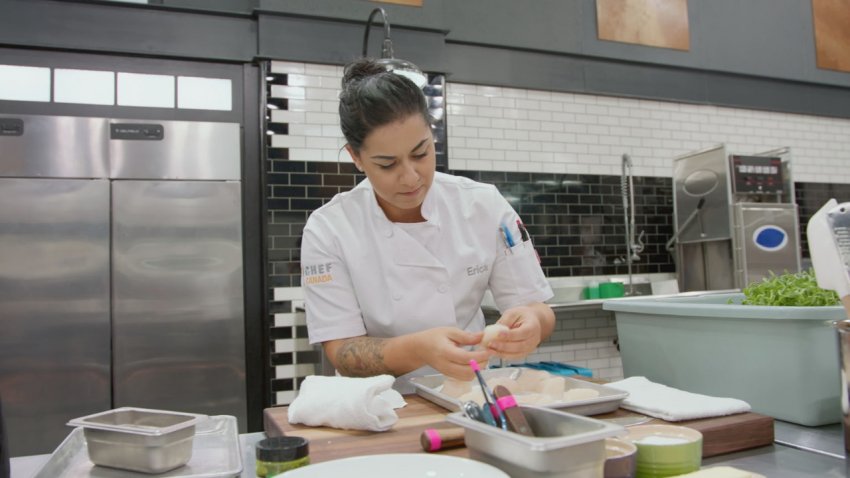 From a multicultural background to a captivating on-screen presence and, last but not least, superb cooking skills, there is much to love about Erica Karbelnik. The chef came into Top Chef Canada and set the bar high within the first ten minutes of the episode and kept it high throughout.
It typically bodes well for a competitor to win the first Quickfire Challenge of a season and she did just that with her seared scallops on fennel pistachio puree with pistachio dukkah, zaatar and vadouvan curry. As I type out that description, I wish I was eating it. Erica also rises to the top for the latter half of the episode after receiving a hefty amount of praise at Judges' Table alongside her husband Josh and fellow top tier chef (of the episode), Kym.
I can't wait to see what she cooks next.
1. Kym Nguyen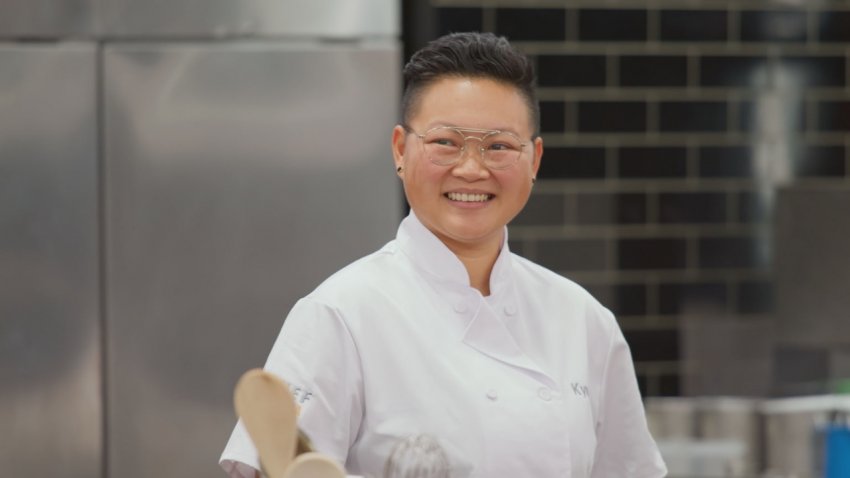 Seeing as they are the sous chef at one of Western Canada's most inventive eateries, PiDGiN Restaurant, it wasn't shocking to me to watch Kym Nguyen present individualistic dishes that offered both contemporary technique and "weird" (the chef's term, not mine) flavour combinations.
While Erica took the top spot in the Quickfire, Kym was arguably a close second. When it came to the Elimination Challenge, the roles reversed and Kym was crowned the winning chef of the first episode thanks to a stunning plate of grilled squab with onion soubise and kombu-pickled lotus root. The Vancouver-based chef also gets some serious bonus points for cooking a fussy protein (squab) when they didn't have to.
Kym appears to be a culinary force to be reckoned and if I was in the TCC Kitchen, I would be very scared.