With only a handful of episodes left in this current Top Chef Canada season, the culinary competition has begun to intensify exponentially. It's anyone's game at this point and all competitors left standing seem deserving of cooking in the finale–which will air on June 7.
After a particularly hard Elimination Challenge, here's how the remaining chefs stack up in this week's power rankings.
6. Emily Butcher (eliminated, last week: 6)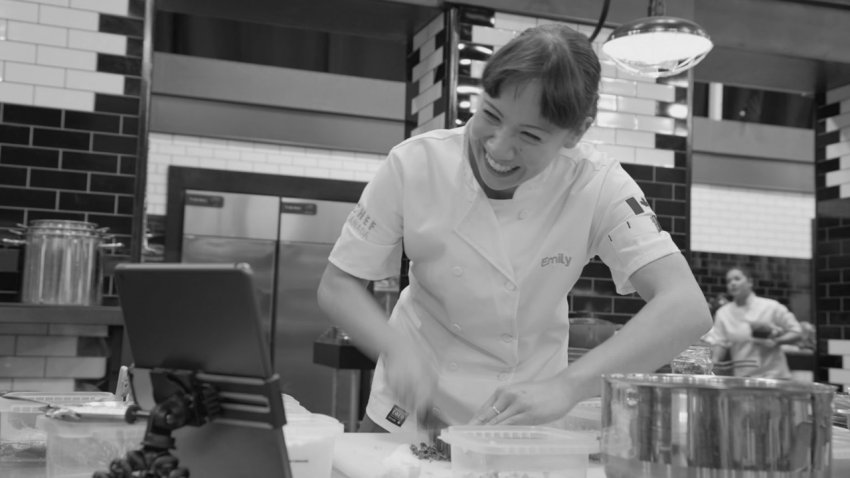 Emily's imaginative approach to cooking served her fairly well in this week's Quickfire–I'm still thinking about that smoked trout dip and chips–and worked against her in the second half of the episode. Once again, there was a bit of an everything-but-the-kitchen-sink vibe to her sumac and kombu-cured arctic char and strawberry, pine mushroom and fish broth dish in the Elimination Challenge.
Having a "less is more" approach to things this season might have helped Emily extend her stay in the competition. With that said, am I right in assuming that we are all a bit sad to see Emily go?
5. Alex Edmonson (last week: 5)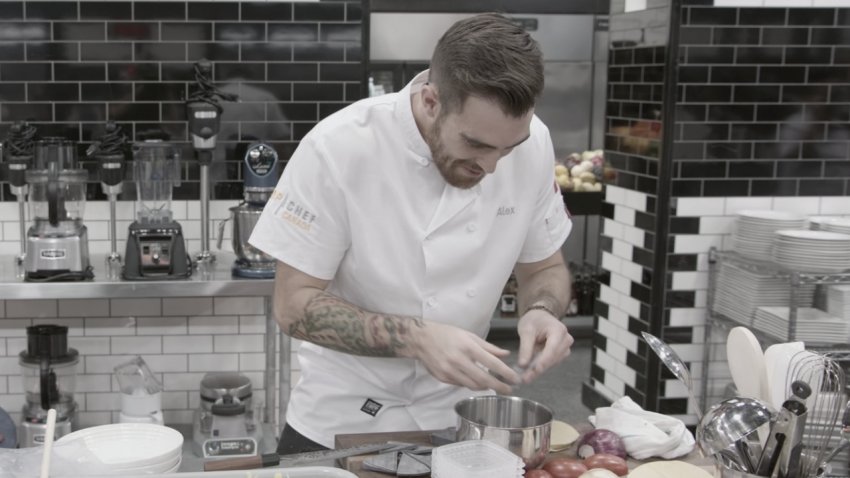 As the crowd slims down, the fifth position on in week's power rankings is more of a three-way tie between Alex, Josh and Erica with minor differences.
This was a great week for the chef, receiving a large amount of praise for his creations this episode. Anna Olson seemed to be particularly impressed by his ceviche in the Quickfire Challenge and his phesant roulade was one of the highlights from the judges' dinner at the Six Nations longhouse.
Out of all of the remaining competitors, Alex has the rockiest track record on Top Chef Canada Season 9. We'll see if this uptick continues on episode 7 when it airs on June 1.
4. Josh Karbelnik (last week: 2)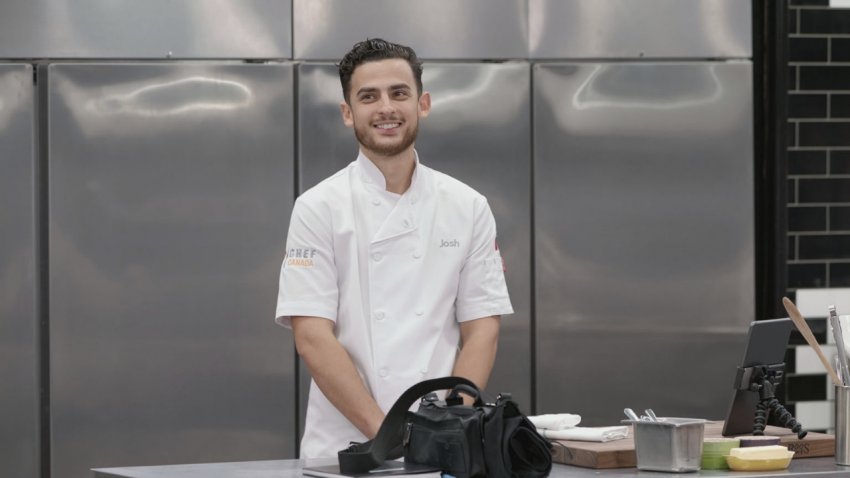 Despite winning the Quickfire Challenge with his take chicken biryani, Josh had a really rough time in the latter part of the episode, where he had to serve a bean-centric course during the Indigenous-inspired dinner.
The judges' feedback on his dish was undeniably harsh, but making beans "the star of the plate" would be very hard to do in a Top Chef Canada setting. Josh felt doomed from the moment he drew his "beans" knife.
3. Erica Karbelnik (last week: 4)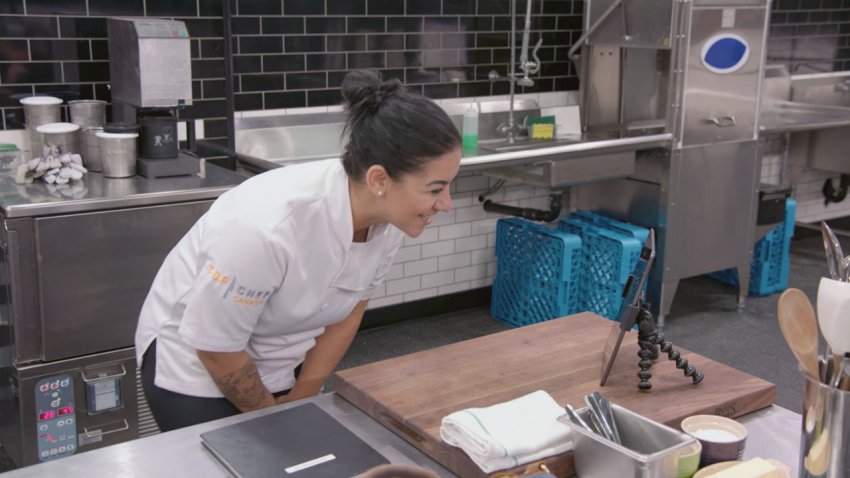 As she pointed out while the chefs were menu planning for the Elimination Challenge, Erica's assigned ingredient of corn was the only one that made sense to use in the dessert course. Despite being fairly limited in what she could create for the Indigenous-inspired dinner, the chef rose to the task and presented a unique cornbread topped with a sweetgrass ice cream that looked quite delicious...and the judges agreed.
You also can't deny that making fresh tortelloni in a 40 minute time frame during the Quickfire Challenge was nothing less than impressive. If Erica doesn't make it to the finale, I would be shocked.
2. Andrea Alridge (last week: 3)
It seems unfair to have been calling Andrea a dark horse this season. With two rough episodes at the beginning of the season, the chef has shown nothing but confidence and solid cooking technique since. For whatever reason, it seems easier to stomach a competitor underperforming a couple times in a season–of any reality show–when they start with a bang.
Long story short, Andrea may not have started with a bang, but she has proved again and again (and again) that she has the perfect balance of expertise, creativity and personality to wind up on top when it matters. She truly deserves a spot in the finale.
Also, is it just me or are Andrea's dishes always the ones that linger in your mind long after the episode is over?
1. Kym Nguyen (last week: 1)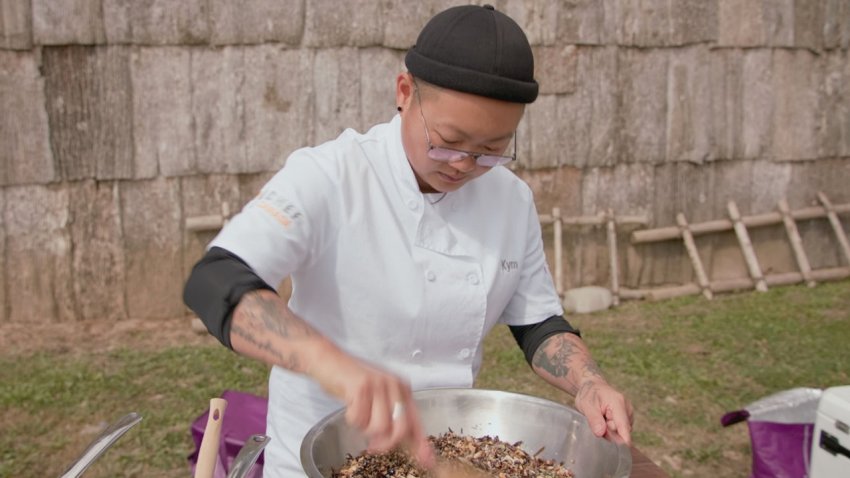 There is no doubt that Andrea and Kym have a genuinely friendly dynamic onscreen, but the former has been catching up to the latter in terms of season track record. Kym still maintains a healthy lead–in my eyes, anyway–as the season frontrunner and the judges seemed over the moon with their wild rice creation that kicks off this week's Indigenous-themed dinner.
Kym needs to have some sort of serious stumble on episode 7 to not make it to the finale and it seems very unlikely that something like that will happen.
Have a listen to our latest Top Chef Canada podcast episode!
Our podcast is available to stream and subscribe on all major podcast services, including Apple Podcasts, Google Play, and Spotify. New episodes every Wednesday!