The premiere episode of Top Chef Canada's milestone tenth season did not disappoint.
From an intense culinary skills Quickfire Challenge that took place outside on Toronto's iconic Ossington Street to a "life-changing" Elimination Challenge, the 11 cheftestants were thoroughly put to the test this week. While some rose to the occasion, others struggled to find their footing.
From the eliminated chef to the (current) top-performing competitor, here's how everyone stacks up after Top Chef Canada Season X Episode 1.
11. Lindsay Porter (eliminated)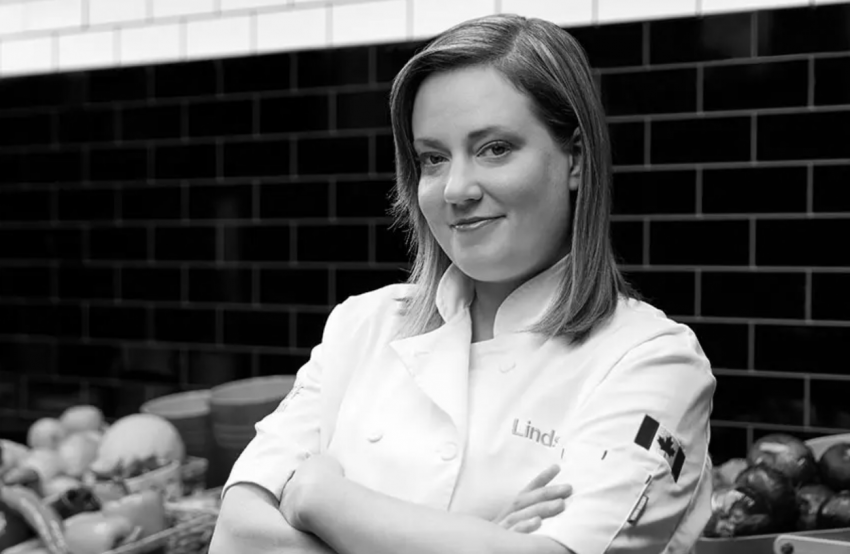 After competing successfully on other culinary competition shows like Firemasters, it was a bit surprising to watch Porter falter in the first episode of Top Chef Canada Season X.
She did successfully make it through the first round during the episode's culinary skills challenge, but sadly, it was the Edmonton's chef's re-imagined take on Étouffée that was not received well by the judging panel and sealed her fate.
10. Kimberly Conway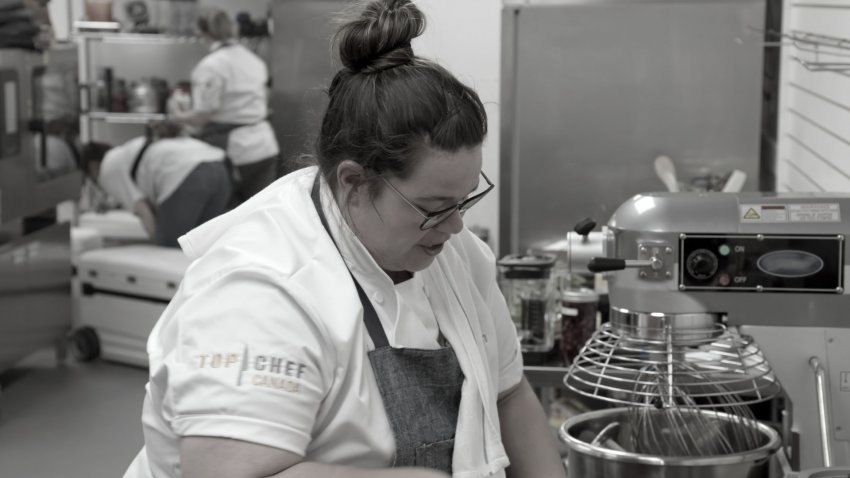 Elimination this week felt neck and neck between Lindsay Porter and Charlottetown's Kimberly Conway.
The chef did not perform well during the Quickfire Challenge and stumbled even harder later in the episode with her chowder. It is a little shocking that a chef from the Maritimes would create a less-than-stellar seafood chowder, so we're not sure how this bodes for Kimberly in terms of hitting her stride in this competition.
9. Joachim Hayward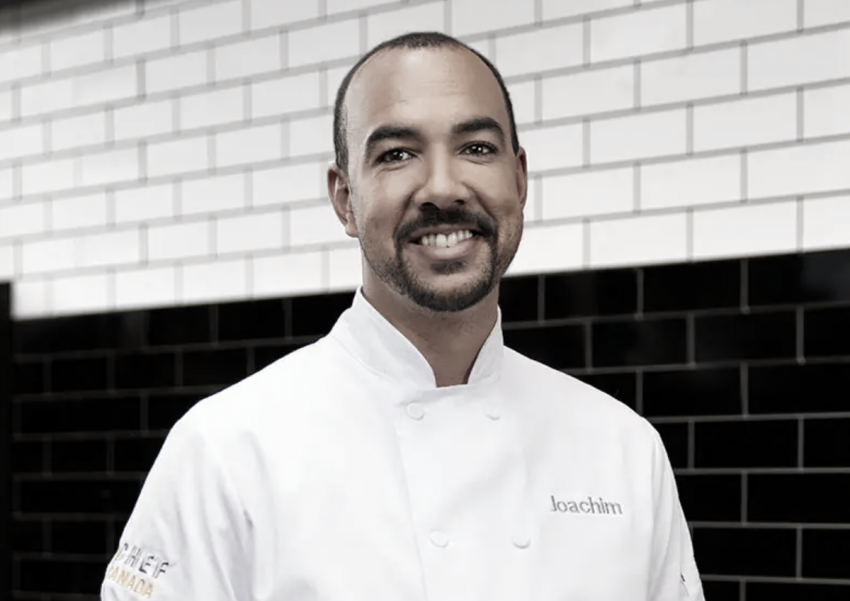 Although Joachim was placed in the bottom three alongside the two aforementioned chefs, his buckwheat agnolotti did seem to showcase a bit more technique and uniqueness.
Perhaps we can chalk up the chef's not-so-great performance to first episode nerves, but he better shake those real soon if he's going to become a serious contender.
8. Martine Bauer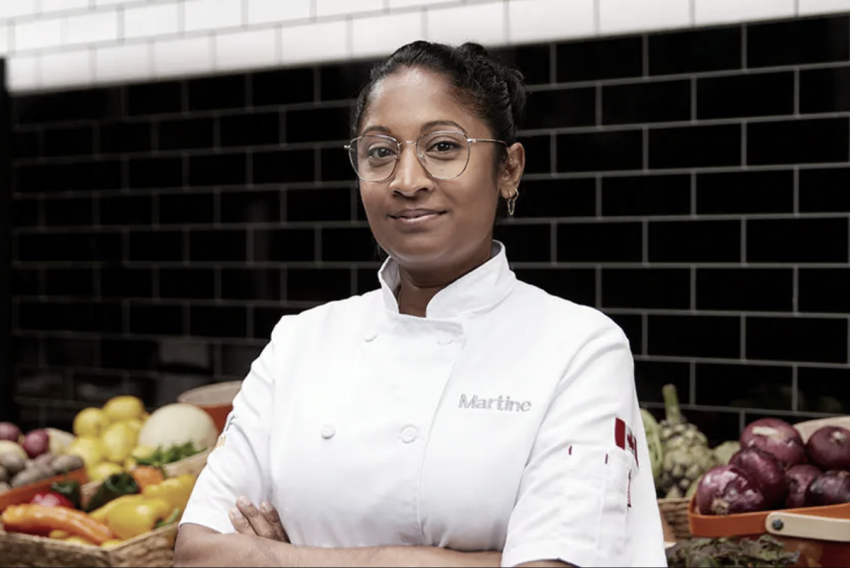 You can tell that Martine has plenty to offer. Though she didn't do exceptionally well in the culinary skills challenge, we got a taste of her culinary approach in the Elimination Challenge and half of the judging panel had good things to say about her curry and fried egg dish.
6. Monika Wahba (tied)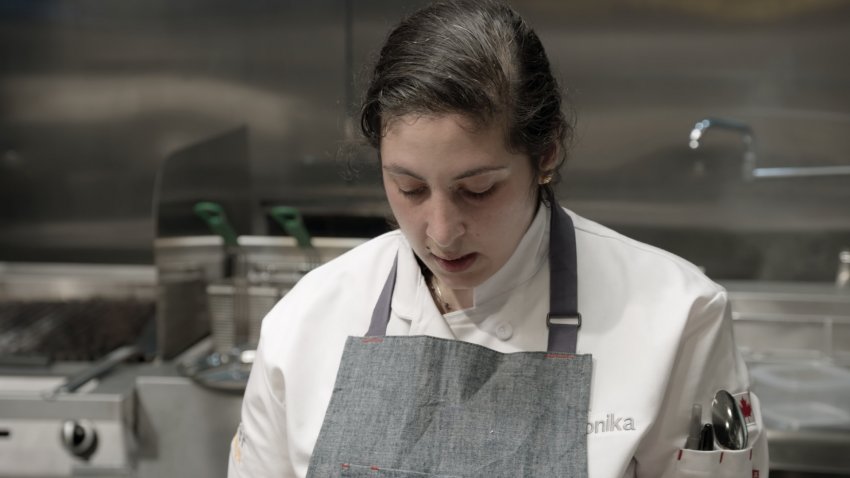 Was it just us, or did you also want to reach through the screen and grab a bite of Monika's delicious-looking Egyptian egg dish during this episode?
We are looking forward to seeing what else the chef will conjure up each week and it feels like the judges agree!
6. Tawnya Brant (tied)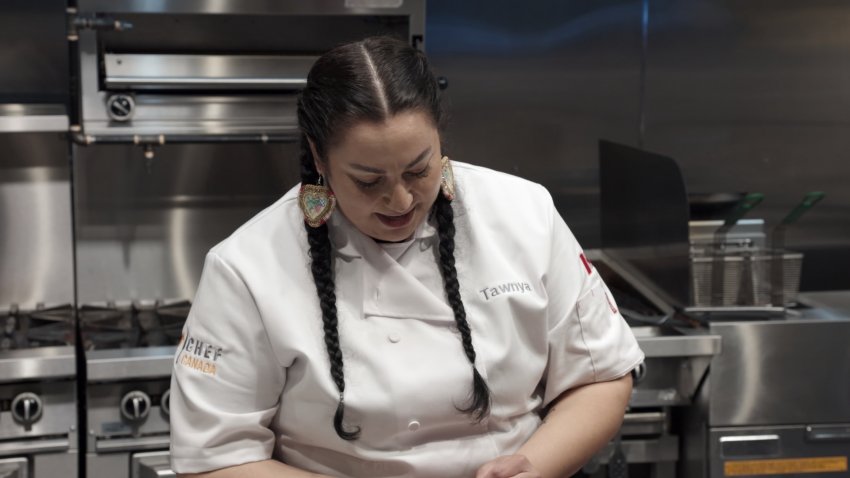 With some fun sound bites throughout the premiere, we're early fans of Tawnya. The chef appears to have a great grasp of melding flavours and her Elimination Challenge dish, which drew on both Indigenous ingredients and inspiration from working with other Indigenous chefs, left a great impression.
5. Camilo Lapointe-Nascimento
It was noticeably apparent that Camilo came into the TCC Kitchen with his game face on. As a colleague of Top Chef Canada Season 8 winner Francis Blais, he's got a lot to prove too.
Nearly winning the culinary skills challenge and receiving positive feedback in the Elimination Challenge, we think the Montreal chef will be a formidable competitor throughout the season.
4. Dez Lo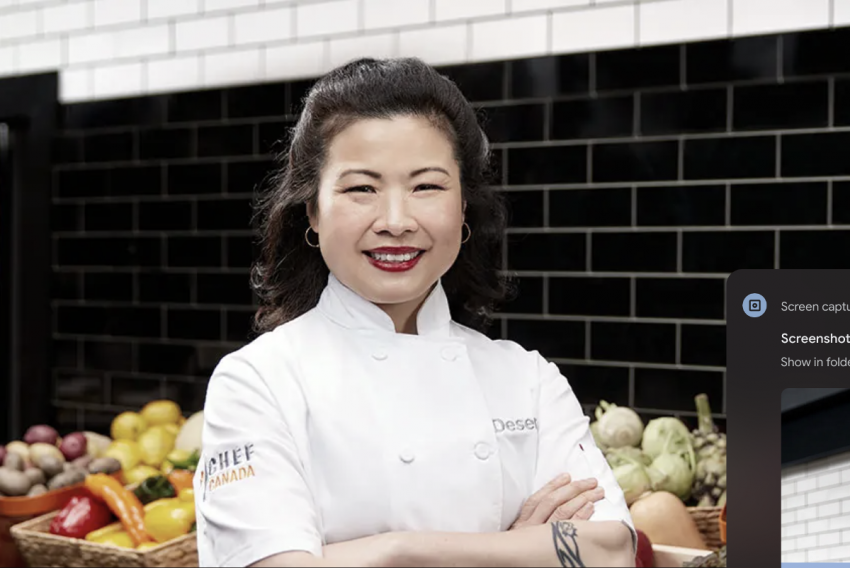 With often-hilarious commentary and a solid handle on cooking, this Vancouver-based chef feels like a fan favourite right out of the gate.
Dez received a lot of screen time this episode, which can be a good or bad thing in terms of a competitor's longevity. With the chef garnering great feedback in the Elimination Challenge, we're going to say it's the former.
3. Chris Irving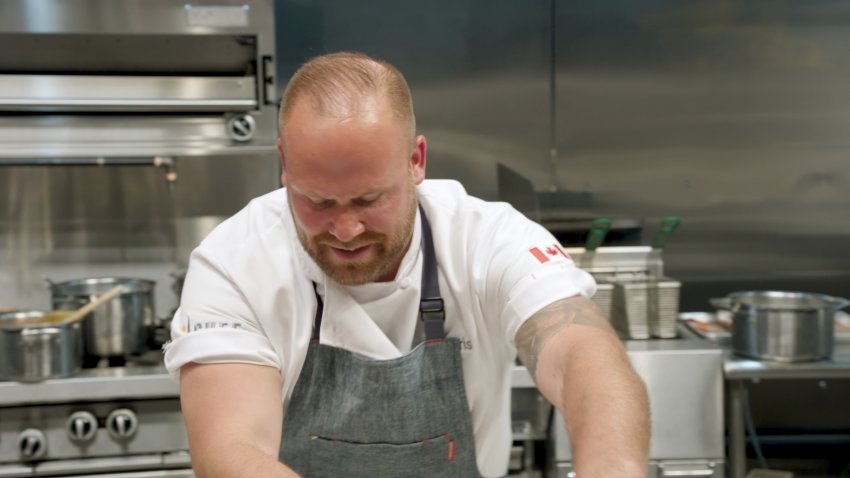 It's likely that most of the chefs in the competition had not heard of Chris Irving before, let alone been to the Yukon. We think both of these aspects will play to his advantage as the chef clearly has a strong handle on flavours and cooking preparations, as well as the ability to draw on aspects of the Yukon to help his food stand out from the pack.
His trout dish looked wonderful and based on the commentary we were privy to, it tasted near-perfect as well.
2. Vish Mayekar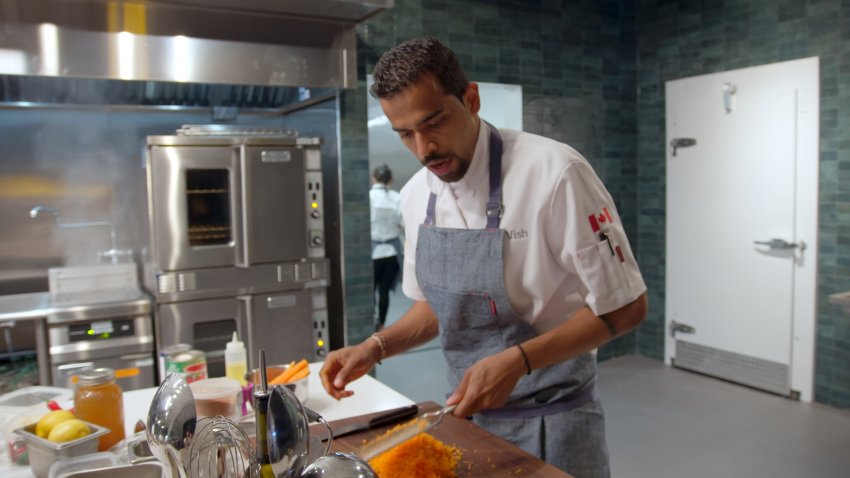 Historically, winning either the Quickfire or Elimination Challenge on the first episode of a Top Chef Canada season means that the chef will make it quite far in the competition...if not go all the way to the finale.
With Vish winning the former challenge this week, he has established himself as one of the chefs to beat. Let's see if he keeps this momentum up!
1. Tre Sanderson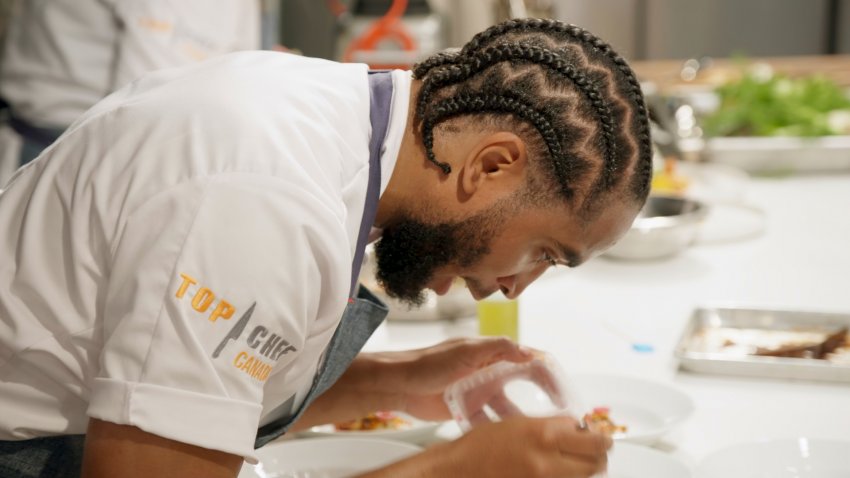 If we're naming what looked to be the tastiest dish of the episode, we would have to give that award to Tre.
The chef's elevated Caribbean creation popped off the screen thanks to its vibrant colour scheme and its taste clearly wowed the judging panel as he won the premiere's...and now we're hungry!