Disappointment with the resolution of this season's "X" theme aside, Top Chef Canada Season X Episode 5 really put the remaining seven chefs to the test.
After an insanely fast-paced Quickfire and a vegan feast for the Elimination Challenge, here's how the power rankings for the chefs left in the competition.
7. Tawnya Brant (eliminated)
It was great to see Tawnya get another win under her belt last week because she's the one that was sent packing 15 minutes into the episode. In a sudden-death cook-off against Monika, Tawnya's grilled salmon tacos and guacamole failed to impress Eden and Mijune, which seemed to clearly seal her fate.
We know this isn't the last we've seen of Tawnya Brant and can't wait to see what opportunities she grabs ahold of after getting plenty of time in the limelight on TCC!
6. Monika Wahba (last week: 6)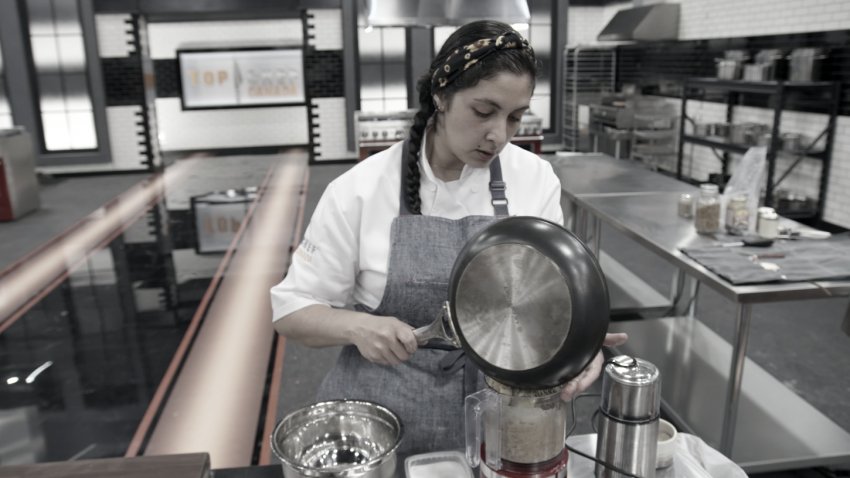 Monika may have pulled through in her cook-off against Tawnya, but otherwise, this episode really put her through the ringer.
Though her Elimination Challenge dish of Egyptian cabbage rolls garnered mostly positive feedback from the judges (and they did sound amazing), it felt like she really missed the mark when it came to making her assigned ingredient, cabbage, the star of the dish.
5. Dez Lo (last week: 7)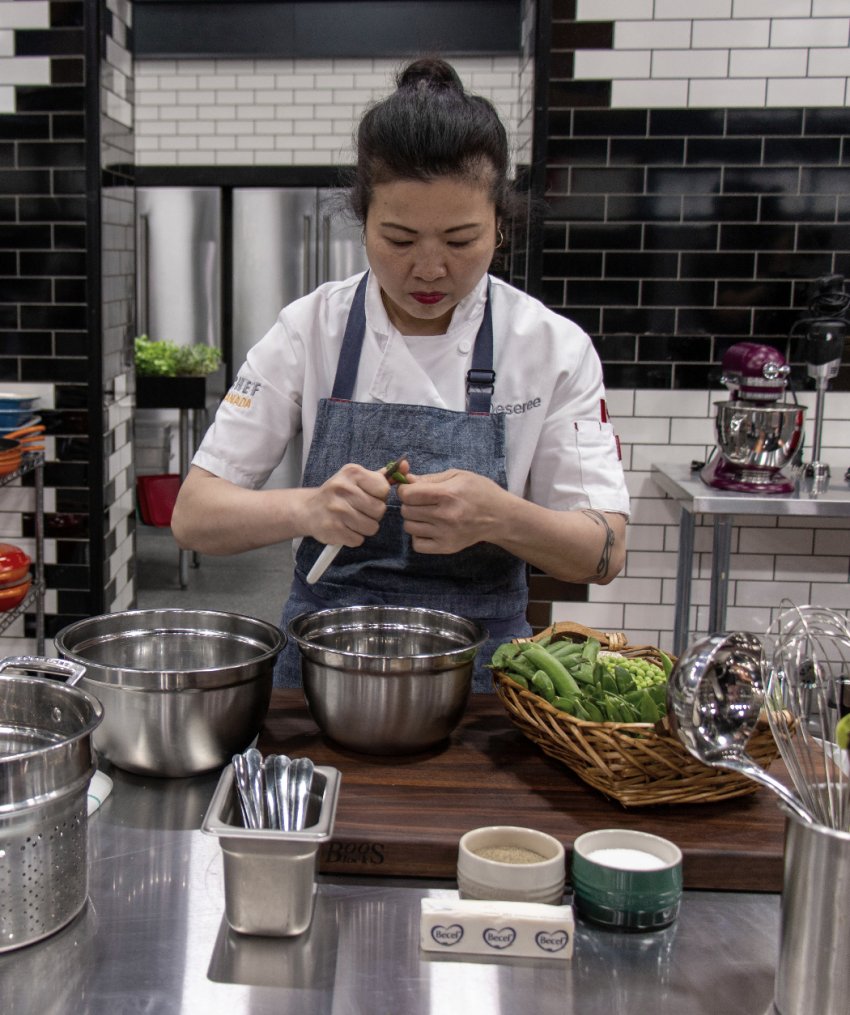 As we've mentioned before, Dez Lo's performance on Top Chef Canada Season X has been—and continues to be— a rollercoaster, but it's a fun ride and we're here for every minute of it!
The chef made two well-composed dishes in the Quickfire and a clever, albeit spicy, take on fresh rolls during the vegan feast, so she lives to cook another day.
4. Vish Mayekar (last week: 1)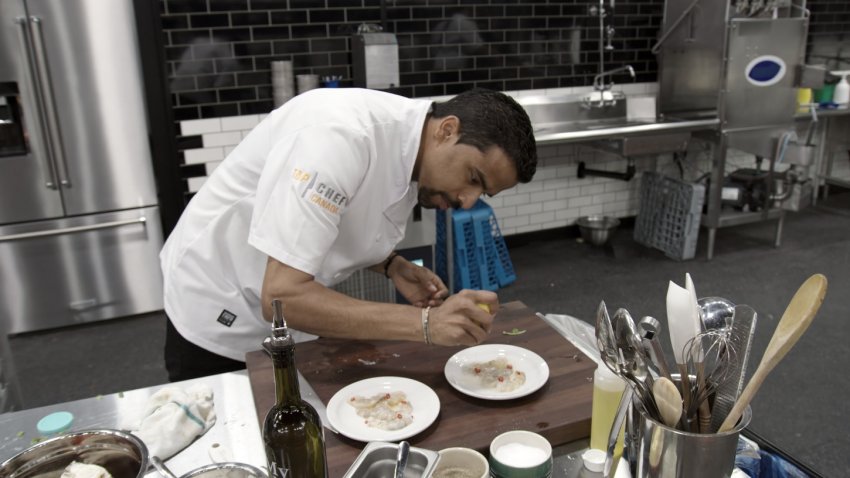 Taking a significant tumble this week is Vish. He may have won the Quickfire Challenge, but presented a disappointing, monochromatic onion and cauliflower dish in the Elimination Challenge that left the judges wanting more onion...and much less cauliflower.
The episode ended on a cliffhanger, so we'll have to wait to see if it's either Vish or Monika heading home at the beginning of the next episode, but we feel like Vish will be the one to stay.
3. Camilo Lapointe-Nascimento (last week: 4)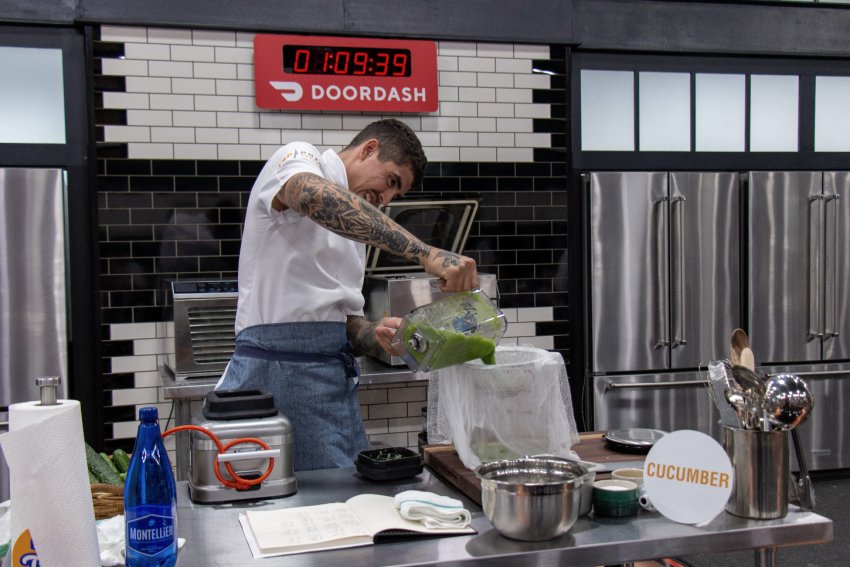 With a solid performance in the Quickfire and being awarded the best dish of this week's vegan feast thanks to his clever white chocolate, grilled cucumber and cucumber granita dessert, it's been a great week for Camilo.
There's little doubt now that we'll see him in the finale cooking off against Chris Irving, but who else will be there too? That's the current question!
2. Tre Sanderson (last week: 3)
One thing Tre does consistently well is making sure that the dishes he's serving really pop presentation-wise. Looks can often be deceiving, as we all know, but it's rare to see a dish of Tre's fall flat.
From two nice-looking dishes in the Quickfire to a a squash dish during the Elimination Challenge that sounded absolutely delicious, it's easy to see that Tre is in it to win it.
1. Chris Irving (last week: 2)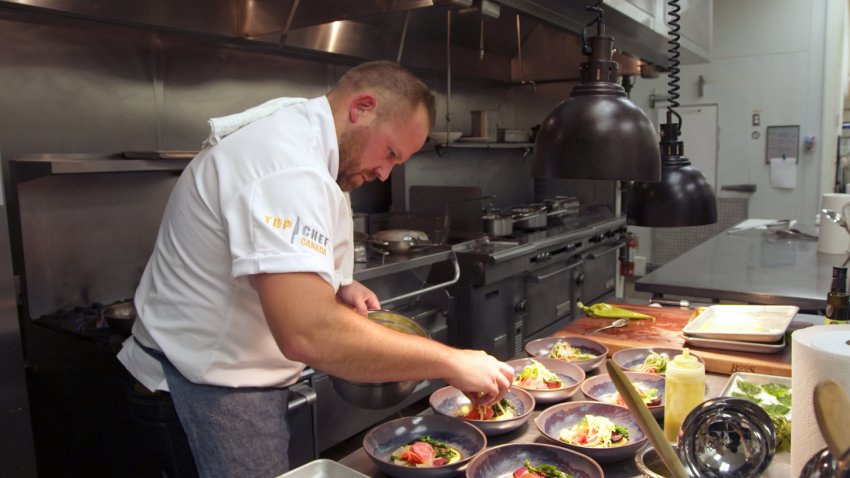 Irving has returned to his No. 1 throne and for good reason.
While guest judge Alvin Leung was approving all sorts of "menu ready" dishes during the fast-paced Quickfire, we feel like Chris was the only chef to present three complete dishes that would actually wind up on a menu. Couple that with a clever approach to serving watermelon radishes in the Elimination Challenge and this chef is the king of the culinary castle this week.