Much like Snatch Game on RuPaul's Drag Race, Restaurant Wars is a season highlight for any Top Chef franchise.
This week saw the chefs split up into two teams to create a one-night "restaurant" at the Toronto Beach Club. While many chefs excelled this week, there were a handful of stumbles.
Here's our power rankings for the 9 remaining competitors after three weeks of challenges.
9. Joachim "Jo" Hayward (eliminated)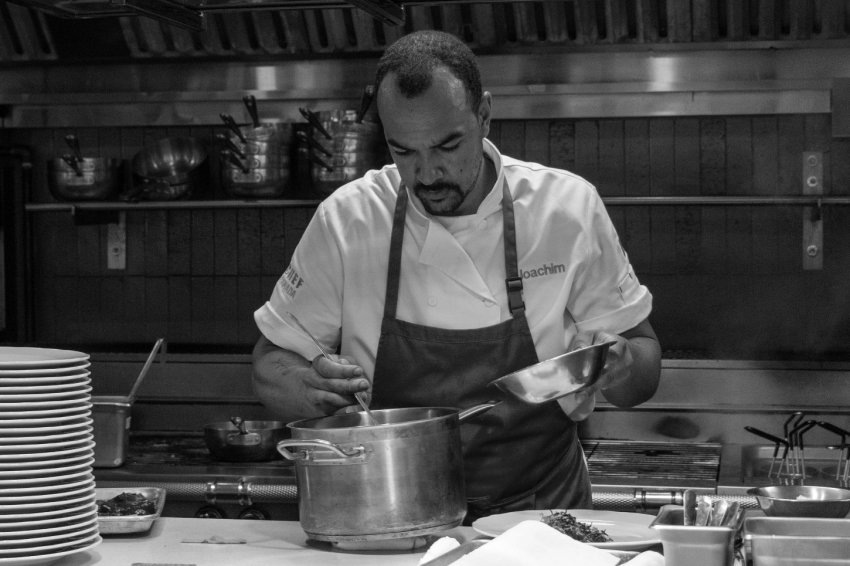 Jo saw plenty of redemption during last week's episode, but it all seemed for not during Restaurant Wars when his clunky plate of duck did him dirty.
That said, Jo has been charming to watch this season so wherever he's helming the kitchen the next time we're in Toronto, we are swingin' by for a bite!
8. Tawnya Brant (last week: 8)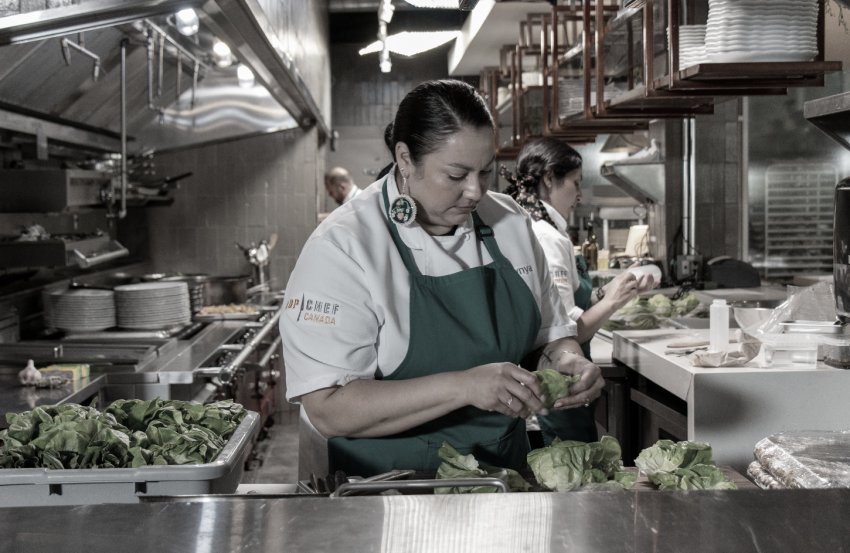 After being quickly ousted during the taste-test Quickfire Challenge, Tawnya's dessert of strawberry and rhubarb shortcake seemed to leave the judging panel feeling lukewarm at best. It's not like what she made wasn't good, it just appeared as though most of her teammates were more on point this episode.
7. Monika Wahba (last week: 6)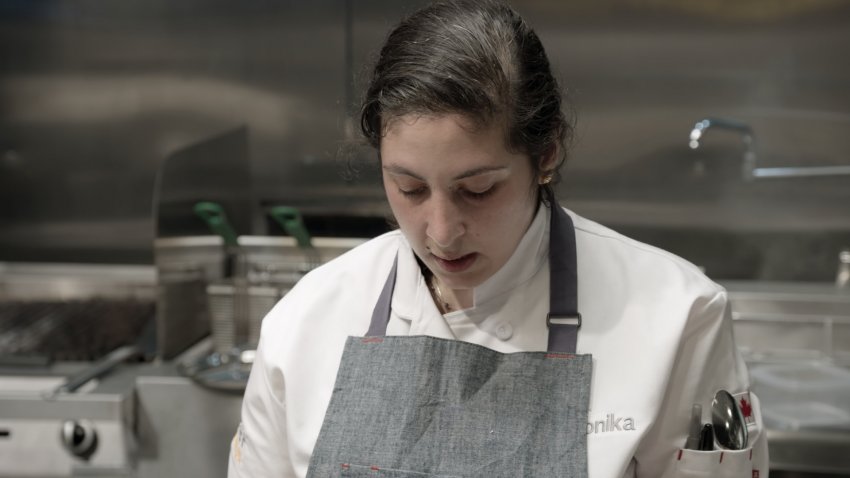 Much like Tawyna, Monika's salad of beets and burrata with grilled flatbread seemed much too simple to grace a Restaurant Wars menu. She did perform very well during the Quickfire though, making it to the final blindfolded taste test alongside Tre, so there's hope for her yet!
6. Martine Bauer (last week: 8)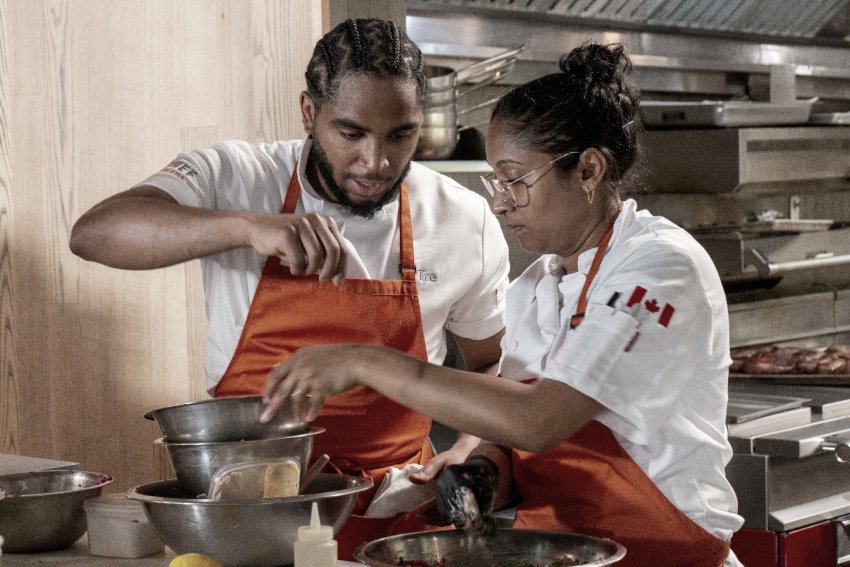 Finally, a great week for Martine. It's what we've all been hoping for since Episode 1 and we are happy to see it!
Her financier with pistachio cream and summer berry couli was, by far, the most visually appealing dish of Restaurant Wars, and it sounded like it tasted pleasing to the judges' palates too.
5. Deseree "Dez" Lo (last week: 7)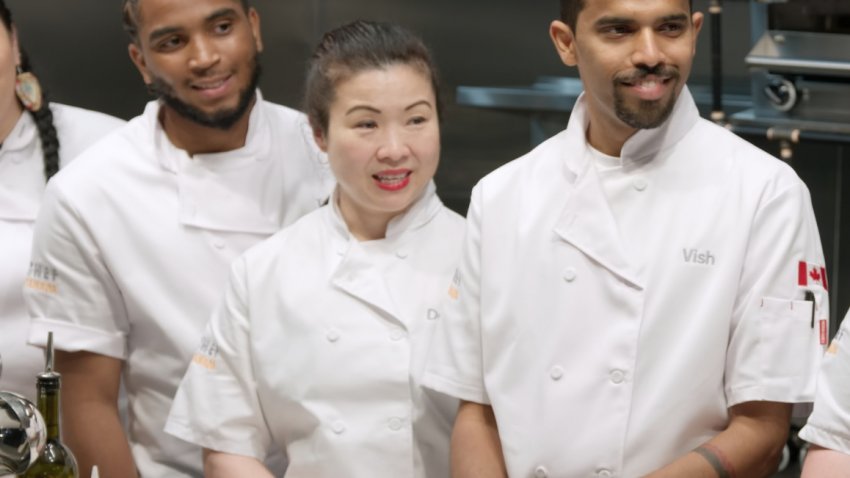 Much like Martine, Dez really hit her stride this episode— ok, maybe not during the Quickfire, but her commentary was still a highlight—and not only did she win for the top dish of the night, but she took home $5,000 too thanks to episode sponsor DoorDash (bless 'em).
Dez is infinitely fun to watch this season and if she keeps performing like she did during Restaurant Wars, we think we'll see her in the finale.
4. Tre Sanderson (last week: 4)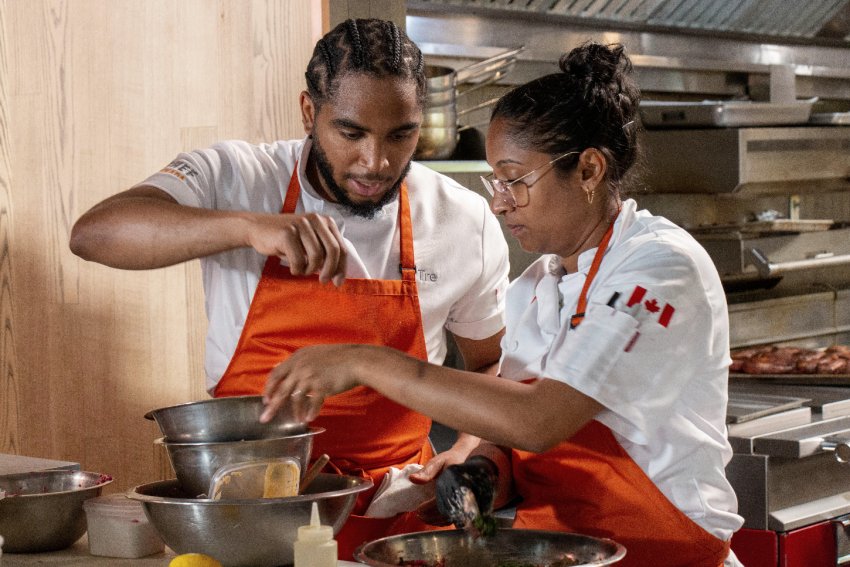 Tre seemed to be dealt some bad cards this week. Winning the Quickfire Challenge, but not winning a true reward, being penalized for one dish on his menu not being up to par...moments of the episode just didn't seem fair.
Yes, of course we are team Tre, and think he's got the chops to make it all the way, but passed on what the edited episode showed viewers, we've got to keep him in the fourth spot for now.
3. Camilo Lapointe-Nascimento (last week: 3)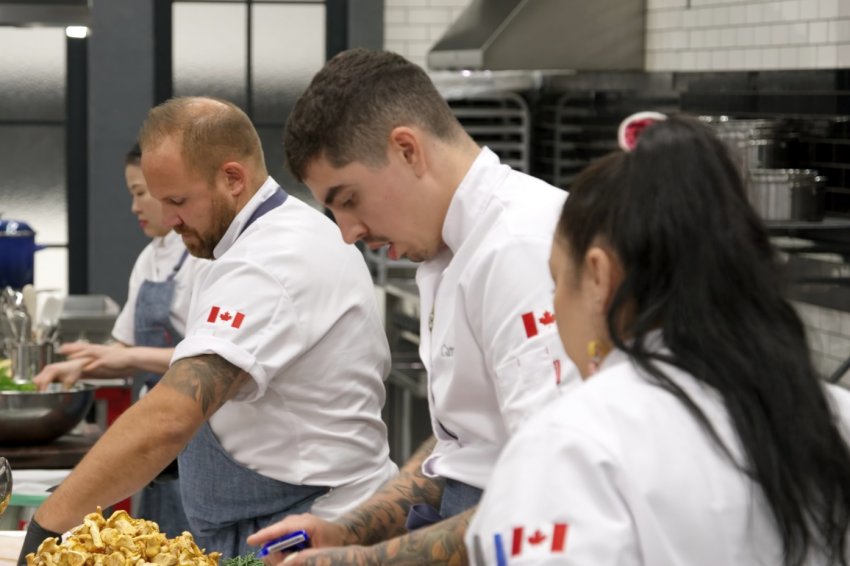 Camlio appeared to be the true workhorse of his team during Restaurant Wars. Though there may have been beard hairs found in his snow crab lettuce wrap appetizer, the chef finished some components (or assembly? It was hard to tell) Tawnya's dessert in addition to his own and was given great feedback for his peach melba dessert.
2. Vish Mayekar (last week: 1)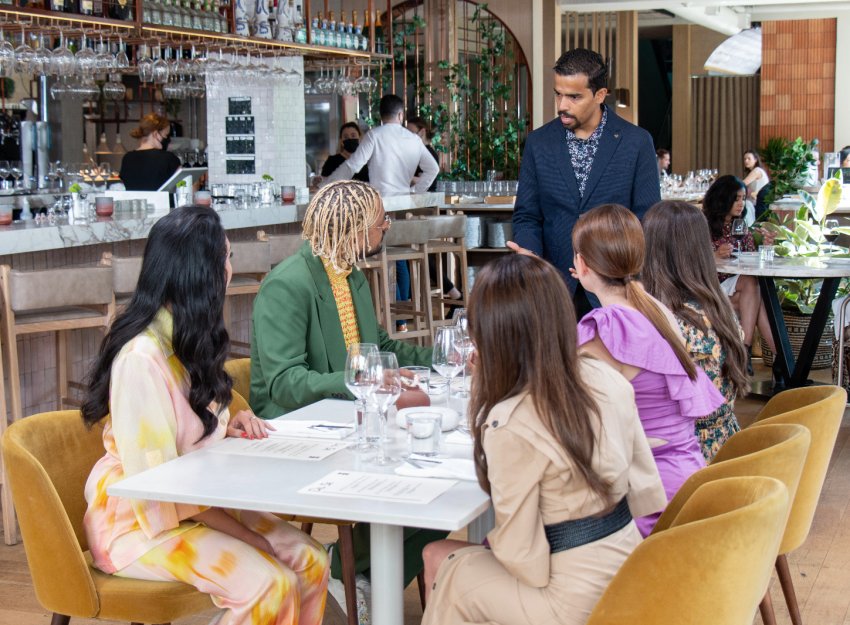 It felt like Vish was a vey vital part of Restaurant Wars while running the front of house on Tre's team and helping the kitchen keep calm when orders began flowing in. His tartare looked very tasty and the chef had nice attention to detail with the plating instructions for his team members to ensure that his dish would land on the judges' table looking perfect.
Another great week for Vish!
1. Chris Irving (last week: 2)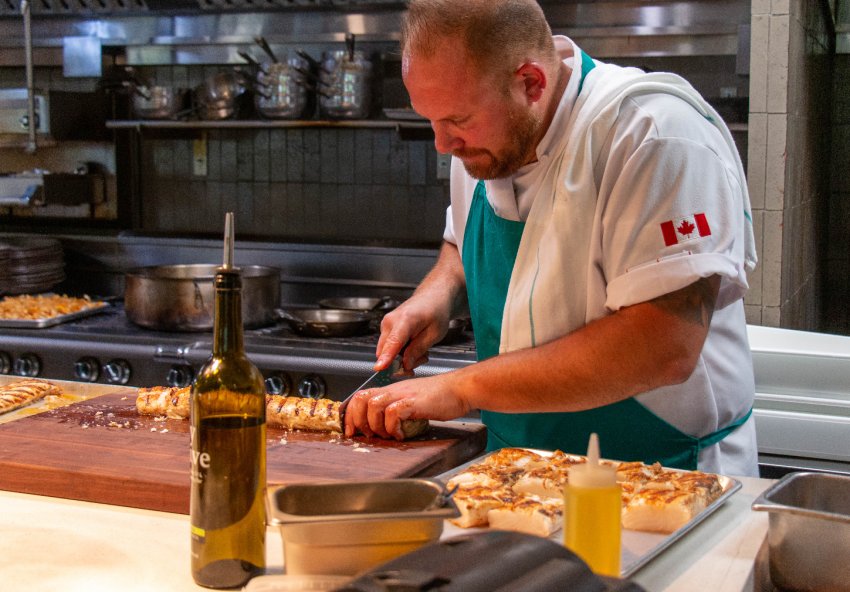 Edging out Vish for the top spot in our Power Rankings, Chris Irving seemed so in control this episode, running a (mostly) seamless dinner service during Restaurant Wars while cranking out a flame-grilled halibut and potato pave dish that sounded stellar and was unanimously applauded by the judging panel.
Irving is clearly a serious contender at this point. If we were the other chefs in the Top Chef Canada Kitchen this year, we'd be a little scared.
Top Chef Canada Season X airs Monday nights at 10 p.m. ET/PT on Food Network Canada.