I've always been somewhat awestruck by the impressive displays of panettone in markets like Italian Centre Shop in Edmonton and Calgary and Deluca's in Winnipeg. Towering stacks of imported Italian sweet bread seem to pop up during the holiday season as well as Easter, and once the distinct packaging catches the eye, it's into your cart and out the door along with the rest of your groceries.
Regardless of what holidays you choose to celebrate, is there ever a bad time to enjoy a panettone? The answer is a definitive no.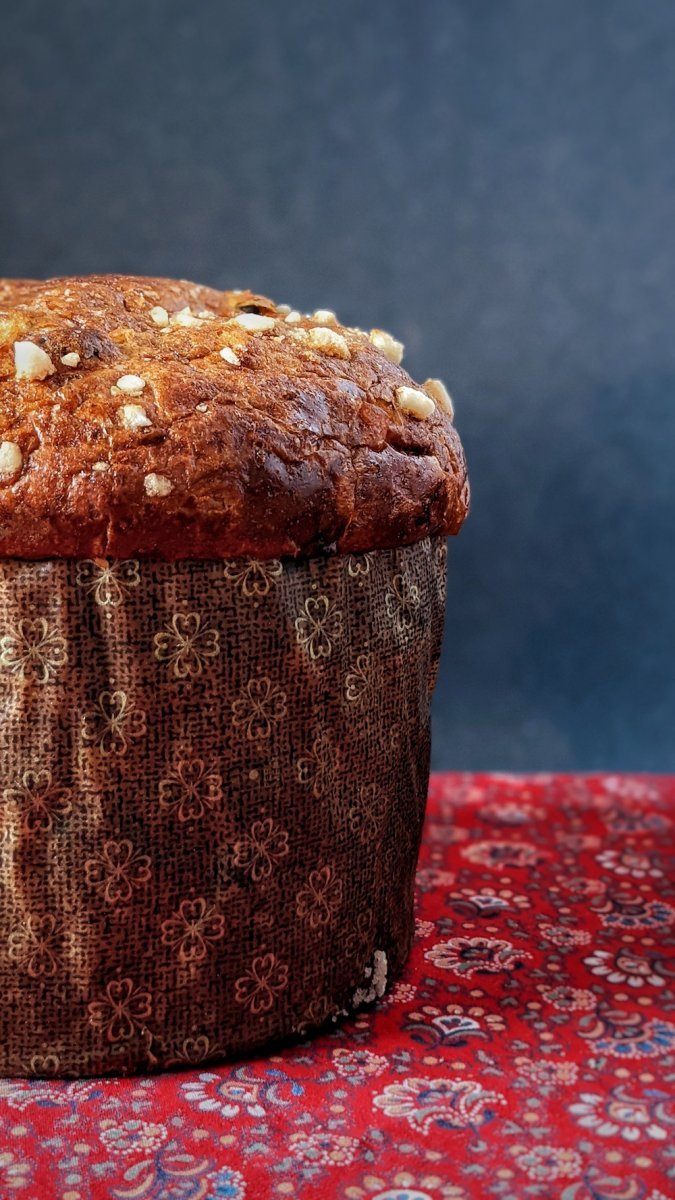 Perhaps best described as a fruit cake's much more palatable and elegant cousin, panettone's roots date back to the Roman Empire and, regionally, has origin ties to Milan. If fact, it's such a beloved baked good of Italy–and an integral part of its culinary identity–that the country has actively been trying to have it assigned with a protected designation of origin (PDO). An approval of a PDO would make panettone the Champagne of holiday treats of sorts, wherein only tall sweet breads baked in a certain area of Italy using specific ingredients could be referred to as "panettone".
Italians seem to take their panettone so seriously at times that many of those of Italian descent here in Canada will only opt for certain imported varieties and may also consider it blasphemous that local bakers are creating their own variations on the theme in different major cities.
We are never ones to turn down the chance to indugle in seasonal baking of all shapes and sizes, so until that PDO happens, here is a list of bakeries and grocers across Canada where you can find freshly-baked panettone.