Earlier this week, after much anticipation and a ton of buzz, Toronto landmark Fairmont Royal York finally put the finishing touches on its multi-year renovations. Hundreds of guests gathered within the iconic hotel's transformed lobby to celebrate 90 years, as well as the unveiling of two brand new spaces and a magnificent new clock tower centerpiece.
"Fairmont Royal York has always been home to notable culinary and cocktail offerings throughout our long history," said Edwin Frizzell, regional vice president and general manager. "We are excited to introduce two new food and beverage venues, which usher in a new era of dining at our hotel, while remaining true to our esteemed past."
The new lobby space, aptly titled Clockwork, features a stunning 90th anniversary clock tower, designed by Electric Time Company. Clockwork Champagne and Cocktails is poised to be a highly sought after downtown destination, offering a generous blend of comfort and luxury with a selection of appetizers and small plates. The lobby's modern and intimate atmosphere serves as a perfect setting for guests to indulge in the wide array of Champagne, international wines, and specially crafted cocktails on offer.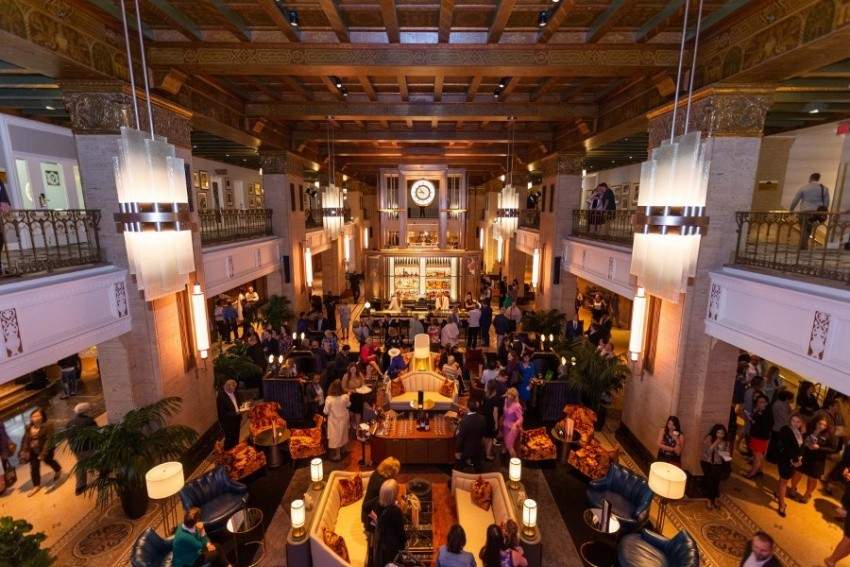 Reign aims to be a sophisticated getaway within the hotel. The restaurant, bar-and-bakery hybrid offers guests three different dining experiences. The restaurant's dishes are local-centric with a touch of French flair, while the bakery provides artisan roasted coffee and delectable baked goods.
"Reign pays tribute to our royal roots in its namesake and design, and is set to elevate our dining experience through a Canadian-inspired brasserie with a modern take on French traditional cuisine," added Frizzell. "Clockwork Champagne and Cocktails will be the heartbeat of our famed property with the lobby lounge introducing a symbolic new centerpiece unlike anything else in the city."