After continuing to build upon the buzz from its soft opening back in July, Vancouver's Alimentaria Mexicana announced this week that the next facet of its culinary and cultural experience is now officially open for business.
In addition to the already popular Alimentaria Mexicana Cantina, visitors of the Granville Island space can now look forward to a new Mercado offering a wide range of locally and internationally sourced artisanal products and provisions, including handmade textiles, woven goods, pottery, tortilla presses, utensils, and more.
Chef Ernesto Gomez and the Alimentaria team have also just launched a new takeout window, which will begin serving up an assortment of creative tacos like the Crispy Cauliflower with pico de gallo, red pipian, and pumpkin seeds and the cheese-crusted Carne Asada con Queso, along with a selection of sweet churros for dessert.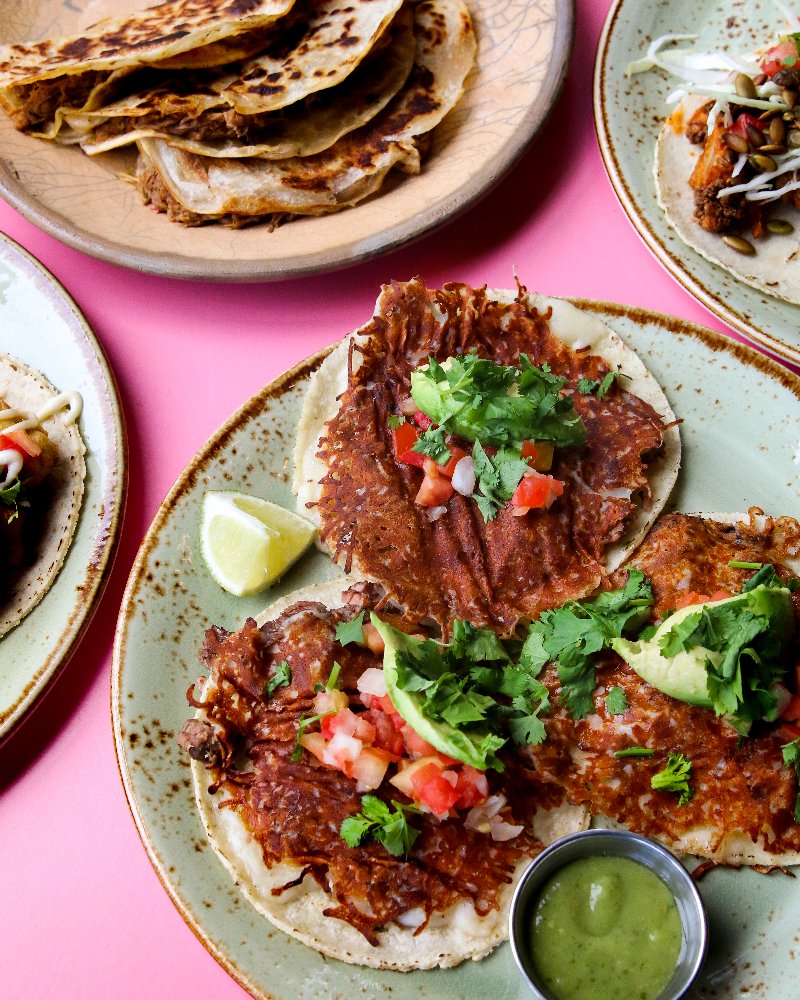 "We're thrilled to see Alimentaria Mexicana continue to grow as we dreamed it would when we first envisioned this project," says chef Gomez. "From our Cantina to our Mercado and soon-to-be-opened Fabrica, we're proud to present a truly authentic Mexican taste of place here and we hope that it will inspire our guests to recreate these experiences with their own friends and family at home."
Alimentaria Mexicana's Cantina patio and takeout window open Wednesdays through Sundays at 11:30 a.m., while the Mercado will be open Wednesdays through Sundays from 10 a.m. to 5 p.m. Reservations can be made online.