It's only been a few days of social distancing, but we already miss having dinner and coffee with friends. Whether you're stuck at home by yourself or with family or a partner, you can always rely on music to brighten up the day.
In that vein, here are 9 recently released songs (plus 1 Juno Award-nominated track we can't get enough of) by Canadian artists to add to your kitchen playlists. We've also launched our very own playlist too, so check out "Eat North's Cooking Playlist" on Spotify to hear all of these tracks and more.
We hope you love these artists as much as we do. Happy listening!
Brettyn Rose - All I Want Is You
The Bros. Landreth and Mariel Buckley - When I Call Your Name
Is there anything quite as soothing and gorgeous-sounding as a Buckley and Landreth collaboration? We don't think so. This song is smooth like butter, so sit down and spend a few minutes to take it all in.
Celeigh Cardinal - The Devil is a Blue-Eyed Man
Cardinal's voice boasts so much soul, you'll almost want to hit pause and take a moment to appreciate it after hearing the first verse of this beautiful song.
Hawksley Workman and Sarah Slean - Up Where We Belong
This modern take on the classic Jennifer Warnes and Joe Cocker duet from An Officer and a Gentleman is a cover by Workman and Slean that we didn't know we needed in our lives. And now, we can't stop singing along.
JJ Shiplett - Closer
There is something so magical about Shiplett's raspy, powerful voice that we (along with thousands of others) can't get enough of. His brand new EP, which was released today, is start-to-finish fantastic, but if we had to pick, "Closer" is our favourite track.
Johnson Crook - Grass Sure Ain't Greener
We love Johnson Crook for their fun tunes and great harmonies, and this brand new song is certainly no exception.
Joel Plaskett - If There's Another Road
Plaskett's brand new song "If There's Another Road" is giving us old school Tom Petty vibes and we're living for it!
Justine Vandergrift - Hold Your Head High
Vandergrift's haunting and impactful voice makes her album Stay worth listening to in its entirety, but we especially love the mid-tempo track "Hold Your Head High".
Kelly Prescott - Still Drinkin'
With a recently released EP and a tour with Alan Doyle under her belt, we think we'll be hearing a lot more about Kelly Prescott in the coming months. This soulful country tune is 100 per cent relatable at the moment, seeing as we're also "Still Drinkin'" while stuck at home and social distancing.
Sarah Harmer - Take Me Out
Harmer always has a way of getting you to nod your head and tap your feet along to her effortless voice without even knowing it. "Take Me Out" is just that, something to bop along to while you're working away.
Eat North's Cooking Playlist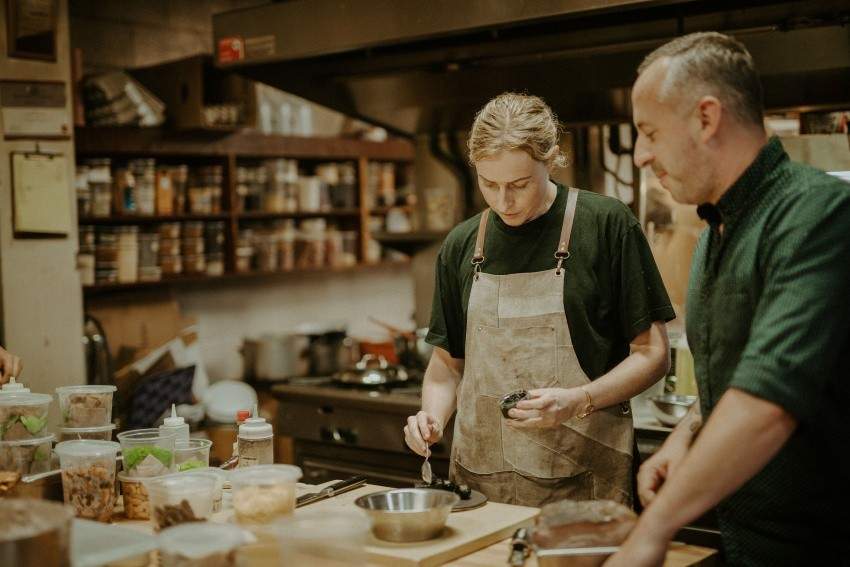 We will be updating our new playlist every Friday afternoon with new releases and some of our old favourites by Canadian musicians. Take a listen or follow it below!