Reaching peak winter typically means extra low temperatures and a lack of drive to leave one's house, let alone one's bed. Chilly weather aside, we still find that we have enough energy to sniff out some great new releases by Canadian artists to add to our Spotify playlist.
From a fairly heartwarming new single from Ontario country singer Aaron Allen to an upbeat pop track from Vancouver duo Fionn, here are 10 Canadian-made songs that we have been listening to nonstop lately.
Alicia Clara - Stones Like Eyes
We're soaking up all this new indie pop singer has to offer in her recently released song "Stones Like Eyes". With a soft tone to her voice, it's easy to be whisked away into a daydream while listening to this mellow track.
Aaron Allen - Good Place to Start
There's something so genuine about Aaron Allen's tone of voice and it's something that we can't get enough of. His latest single "Good Place to Start" is all kinds of hopeful in its context. We can always use a healthy dose of "believe in yourself" in musical form.
Chin Injeti featuring Teon Gibbs - For the Love of Life
This captivating R&B track from Toronto-based Chin Injeti offers up distinct, occasioanlly distored vocals and a melodic beat that pulls you in.
Emily Triggs - Light You Up
Not a new release by any means, but Emily Trigg's song "Light You Up" is seeing new life breathed into it after winning a song competition put on by Tourism Calgary, Alberta Music and other affiliates via RISE UP Calgary.
It's hard not to feel invigorated and inspired after listening to this track off of Triggs' album Middletown.
Fionn - Dirty Dancing
Oh, you know we love ourselves a new Fionn song. Written with Josh Ramsay of Marianas Trench fame–who's known for co-writing some mega hits–"Dirty Dancing" is the perfect bop for all your Valentine's Day home dance party needs.
Julien's Daughter - Coffee
We don't think coffee has much to do with this song by Julien's Daughter's from their new EP The Static That Carries Over, but we are never ones to pass up a food reference in the music realm. Jokes aside, there is much to love about this alt-rock group that hails from Winnipeg and "Coffee" proves that with a nice trifecta of guitar, drums and airy vocals.
Justin Rutledge - Jellybean
If this newly released track from Justin Rutledge feels like it has a commanding sing-a-long quality to it, you are onto something. With an upcoming retrospective album coming out in March that looks back on the singer's expansive catalogue sees "Jellybean"–a song previously only performed during live shows–making the cut.
The choir-like vocals on the song come courtesy of some recognizable Canadian musicians including Dan Mangan and Kate Rogers.
Luna Li - jams EP
We're not always drawn to instrumental tracks, but there is something infinitely appealing about Luna Li's new 10-track album, jams EP. Press play on this album and pleasantly drift away.
Miesha and The Spanks - I Want Fire
In their brand new single "I Want Fire", Miesha and The Spanks are looking for a lot more than a simple spark when it comes to relationships. It's a safe bet that this fiery tune would sound especially captivating performed live.
Thug Shells - Too Sunny
It's hard to not think of Lily Allen when first hearing Thug Shells–and following that, you may wonder: "Whatever happened to her?". Whether that's a fair comparison or not, you'll be quickly entranced by the singer/rapper's swift verses and playfully, occasionally cliché, positive messaging cooed throughout "Too Sunny".
Eat North's Cooking Playlist on Spotify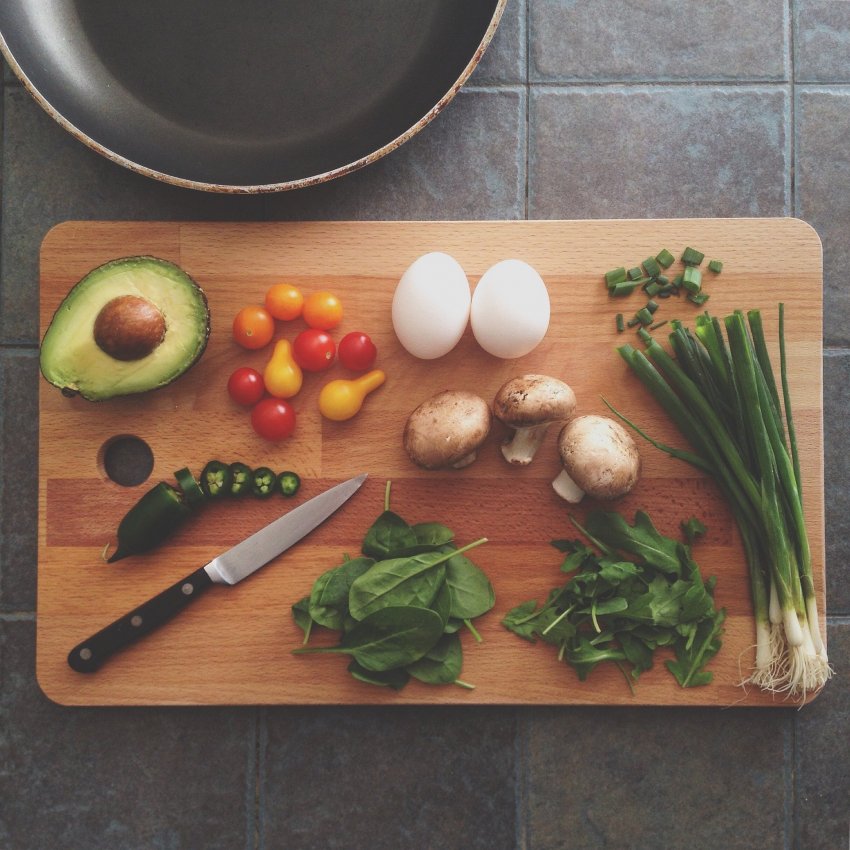 Updated weekly, our Spotify playlist features 50 tracks by Canadian artists in myriad of genres such as alt-pop, indie rock and country. Take a few minutes to listen to our full playlist below and, if you really into it, give it a follow too!