We've come to love refreshing our Spotify playlist every Friday morning. It gives us a chance to discover some great new tracks by Canadian artists, but also reminds us that a fun weekend of food, drinks and friends is on the way.
From an uber-catchy track from Toronto's LU KALA to Calgary conutry singer Aaron Pollock's ode to a life sans-whiskey–there's more to it than that, we promise–here are ten new Canadian-made songs that we really love.
Ajaye - Glorious Disaster
Stripped down and heartfelt, this piano-driven ballad by the Vancouver-raised, but Nashville-based, country singer Ajaye serves up plenty of emotion. The raw vocals on "Glorious Disaster" will draw you in from the first word to the last. All the feels.
Aaron Pollock - I Don't Drink Whiskey Anymore
Aaron Pollock's latest release "I Don't Drink Whiskey Anymore" is one heck of a country tune. Past relationships, good and bad habits, people changing over time--all themes wrapped up in the realization found in a bottle of whiskey, or no bottles of whiskey as it were.
Biawanna featuring Sammi Morrelli and INJA - Quarantine BB
You know what they say: come for the funny song title, stay for the quality music. We're not sure if anyone actually says that, but that's exactly how we felt about listening to "Quarantine BB" by Biawanna for the first time. There's much to like about this upbeat pop tune that draws its inspiration from the current pandemic.
Land of Talk - Now You Want to Live in the Light
This mellow tune from Land of Talk is deceptively soothing. Much like the title track, the songs of this band's EP progress seamlessly from one to the next. Are we stuck in a dream? Who's to know?
Liz - Summertime
We like to describe Alberta country singer Liz as a ray of sunshine, personified. Her latest release, "Summertime" has us happily singing along, but also craving a summer romance like never before. Who's up for some highway driving and some cuddling under the stars?
LU KALA - No Smoke
To be honest, we can't stop spinning this brand new song by Toronto R&B-pop artist LU KALA. It is the epitome of catchy, and every second line of "No Smoke" is lyrical gold. Crank the volume and put this one on repeat, friends.
Mikhail Laxton - Hold On
This new single from Australian-born, Canadian-living singer Mikhail Laxton offers up some soulful vocals with a lively pop-rock backing. We're into it ,and ohh that falsetto.
Ralph - Crush
Were we waiting for someone to cover Jennifer Paige's iconic 90s pop hit? No.
Are we loving Ralph's surprise cover of said song? Of course!
Canadian popstar Ralph can do no wrong in our books and we might go as far as to say that her newly released versin of "Crush" is even better than the original.
Serena Ryder - Candy
We've been craving a new Serena Ryder tune for quite some time and her new release "Candy" delivers. Between the amazing lyrics ("baby I pop and fizzle") and Ryder's beautiful, slightly raspy voice, we are hooked.
Willows - Two Wolves
This melancholy track from Montreal-based folk singer Willows is a gorgeous, dreamy listen, especially when the harmonies kick in. Real life can wait, lay on the grass, stare up at the sky and soak up "Two Wolves" wholeheartedly.
Eat North's Cooking Playlist on Spotify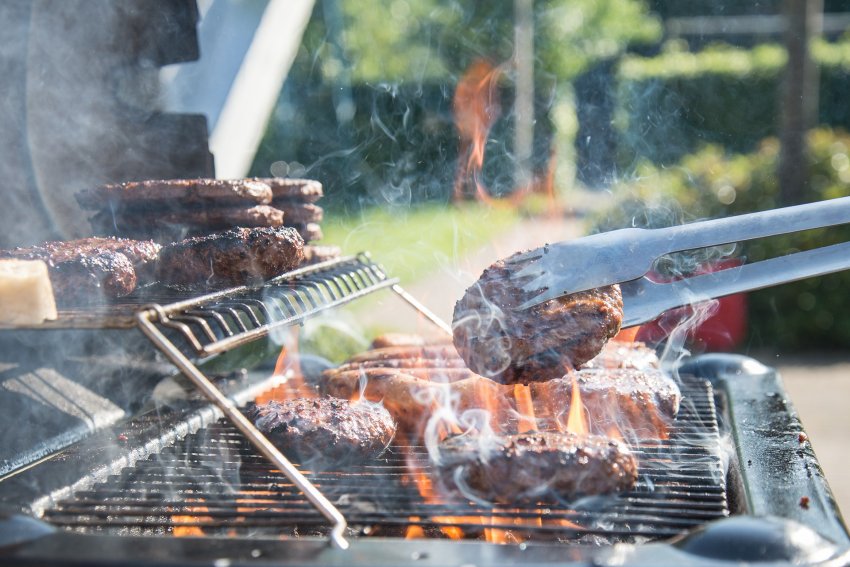 Our Spotify playlist is updated every Friday and features 35 songs by a wide range of Canadian artists. Give the playlist a listen below or a "follow" to stay up-to-date with the new tunes we add!