With September around the corner, you can feel in the air that summer is coming to an end. Even though September marks the beginning of going back to school and cooler mornings, there will still be plenty of nice days to make the most of. While you're refusing to bid summer adieu, here are ten new songs by a range of Canadian musicians to help you squeeze every drop of the season.
Brandi Vezina - Waiting on a Ring
We're definitely getting some throwback country vibes with this new song by Manitoba's Brandi Vezina. "Waiting on a Ring" boasts some fun fiddle and guitar moments along with lyrics about female empowerment.
Cartel Madras featuring Jide - WORKING
High energy sexy rap at its best, this new song by Calgary rap duo Cartel Madras has a great beat and smooth verses. You'll find yourself singing along to "WORKING" in no time.
CARYS - Crush
"Crush" is an earnest, dreamy electro-pop song by singer CARYS that makes us think back to younger years and all-consuming crushes. Coming out at the end of August, this is like a eulogy to the end of the summer love season.
Colter Wall - Henry and Sam
A classic country musician through-and-through, Wall's new album Western Swing & Waltzes and Other Punchy Songs dropped on Friday to much praise. We love his warbly, deep voice on most tracks, but are especially loving the storytelling found in "Henry and Sam".
Dallas Smith featuring MacKenzine Porter and Dean Brody - Friends Don't Let Friends Drink Alone
There's no doubt that Dallas Smith's new album Timeless will be riddled with radio hits, but "Friends Don't Let Friends Drink Alone" is especially catchy. We always enjoy collaborations between country singer BFFs Dean Brody and Dallas Smith, so it's even better that the talented MacKenzie Porter is added to the mix here too.
Matt Mays - Dan n' Shaniqua
It's been two years since Canadian indie rocker Matt Mays released music, but he's now back with a new full-length album Dog City (with album artwork comprised of hundreds of photos of dogs, clearly). "Dan n' Shaniqua" is an upbeat, but subdued, song that is best described as perfectly toe-tapping.
Petric - Déjà Vu
Popular country trio from Winnipeg, Petric recently dropped the new single "Déjà Vu" and we're here for the summery country rock tune. Is deja vu a good feeling when it comes to falling in love? It certainly sounds like it here.
Terra Lightfoot - Paper Thin Walls
Lightfoot's signature vocals shine on her latest song, "Paper Thin Walls". The mid-tempo rock track also offers great lines brimming with analogies when it comes to get to knowing someone.
TOBi featuring Juls - Dollas and Cents
Rapper-singer TOBi offers up an excellent new song this week by way of "Dollas and Cents". The cool afrobeat approach to this song's production makes the track extra memorable.
TWRP - Only The Best
Is this the Daft Punk for a new generation? We hope so, because there's much to love about TWRP's rock-dance music. The combination of (robotic) distorted vocals, plenty of synth and guitar results in an uber fun listen in "Only The Best". The band's new album, Over The Top, drops on September 25 and we can't wait to hear it.
Eat North's Cooking Playlist on Spotify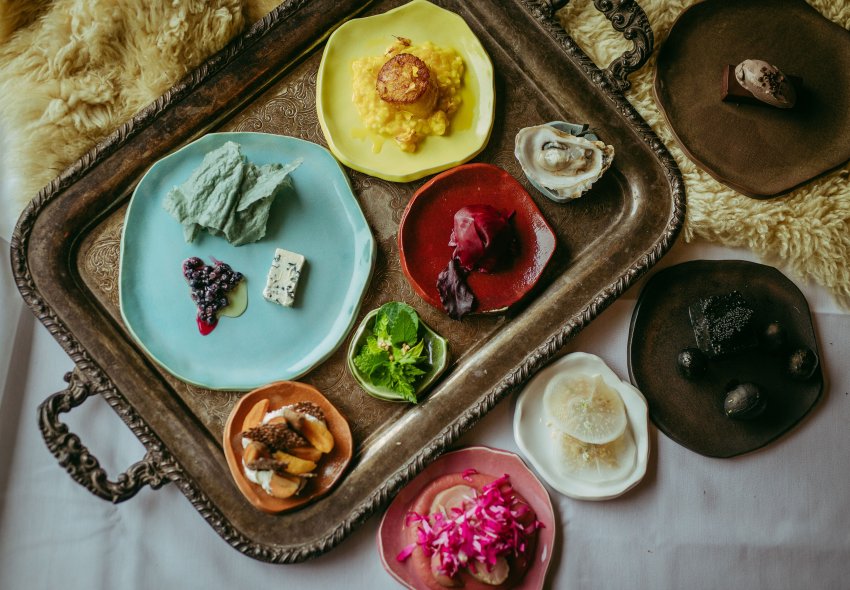 Our playlist on Spotify features 45 songs by Canadian artists in a variety of genres. Give the full playlist a listen or follow below to stay up-to-date with our weekly musical additions.