How is it already August? It feels like only yesterday that it was late March and we were all cooped up in our houses, feeling like socializing for a day outdoor was never going to happen again. Now, here we are. It's peak summer. Local ingredients can be found everywhere–likely in your own backyard too–and while things don't quite feel normal, they feel nice.
Whether you're barbecuing for one or for a few folks over the weekend, make sure to have some great Canadian-made tunes playing in the background. Here are ten new songs by Canadian artists that we are loving and think you will too.
Alanis Morissette - Ablaze
This gorgeous new tune from iconic Canadian musician Alanis Morissette is equal parts heartfelt and catchy. Singing of never losing that "spark" in one's eyes, so to speak, "Ablaze" sends plenty of positive messages with her signature vocals.
Brittany Kennell - Don't Get Me Stoned
Alluding to cannabis, but mostly about falling in love, this new song by Brittany Kennell has us hooked. With Kennell being the first Canadian to ever appear on NBC's The Voice (back in 2016) and now a Sirius XM Top of the Country finalist, it's hard not to think that the Montreal-based country singer is poised for great things.
Devin Cooper - Last Time Last
After a two-year hiatus in releasing new music, Calgary-based country rocker Devin Cooper returns with a brand new single "Last Time Last". We are really digging the prominent guitar moments as well as Cooper's deep, emotive voice.
James Barker Band - Mama's Cooking
You know as well as we do that we can't have a cooking playlist without a songs that make references to food. This new track from James Barker Band gives us all the feels while making us a little hungry for our own families' homemade comfort foods. This song has got a lot of heart and we love it.
Lola Parks - Dreamer
We're not quite sure how to describe the sound of Lola Parks on her single "Dreamer" other than, perhaps, as a lovechild of Sara Bareilles and Nelly Furtado. There's plenty of soul in this upbeat, piano-driven song.
MANILA GREY - Blue Vegeta
The Vancouver-based, Canadian-Filipino rap duo Manila Grey might just be our favourite new musical find. Their brand new tune "Blue Vegeta" is a blend of downbeat and trap with flush rap vocals and is just a taste of what's to come with their album No Saints On Knight Street, which will drop in late 2020.
Raffi featuring Yo-Yo Ma - Baby Beluga (40th Anniversary Edition)
Perhaps a kids song, we'd be remiss to not celebrate the 40th anniversary of Raffi's famous song "Baby Beluga". This edition features the beautiful addition of strings, courtesy of the celebrated classical musician, Yo-Yo Ma.
Who didn't spend their childhood singing along to this song?
Scarlett Bobo featuring Goddexx - Drop the Money
Much like Canada's Drag Race frontrunner Scarlett BoBo herself, the genre of drag queen music is a world all its own. BoBo's dance track "Drop the Money" doesn't say much lyrically except, well, drop the money, but it's a high energy tune, and since it's Vancouver Pride's main celebratory weekend right now, giving this talented queen's song a spin or two feels perfectly fitting.
Selci - A Soft Place
We are getting some Aaliyah vibes from Selci off her new EP A Soft Place. The title track by the Calgary-based electro pop singer offers up an awesome beat and airy vocals. We could listen to it all day long.
Troy Kokol - Like A Record
This charming song by Troy Kokol is the epitome of genuine. The melody of "Like a Record", along with its simple production and guitar loop, make the single supremely catchy.
Eat North's Cooking Playlist on Spotify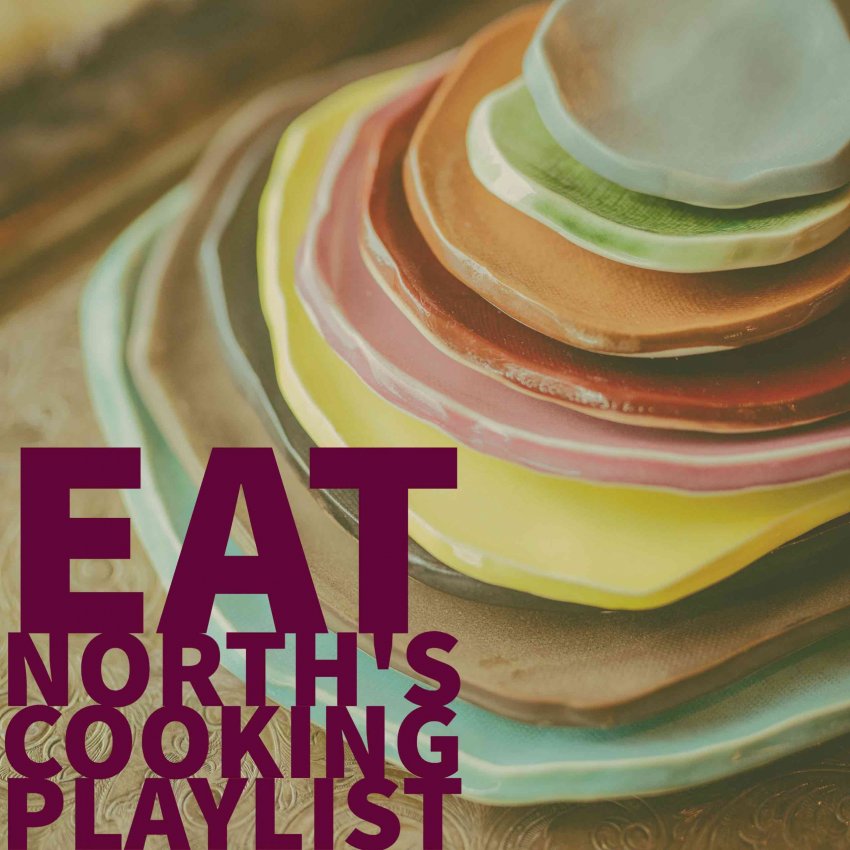 Our Spotify playlist is updated every Friday and features 35 songs by Canadian artists in a variety of genres from pop and country to rock, R&B, rap and more. Give it a listen below or a follow on Spotify to stay up-to-date with our weekly musical additions!