Nothing pairs with a country-wide heat wave quite like some hot new tunes. We've given our Dinner Party Playlist on Spotify a great refresh and we are backyard party ready, friends!
From a gorgeous tune by Calgary roots singer Kyle McKearney to a brand new single from Ottawa's Vicki Brittle, here are 10 songs by Canadian artists that we are playing on repeat this week.
Arlo Maverick featuring Oozeela - Tap It
Edmonton's Arlo Maverick captivates in the brand new tune "Tap It". The song tells a story of a person lusting after generational wealth, but its catchy production–including some funky vocals by Oozeela–makes it an earworm.
Desiree Dorion - Sometimes I Drink
Manitoba's Desiree Dorion has just released a summer-ready single that is perfect for the cheers-ing. "Sometimes I Drink" is, of course, about just that, but it's also about finding a balance between the stressful things in one's life and taking time to unwind.
k.d.lang and Orville Peck - Miss Chatelaine (Iron Hoof Remix)
The dance mixes of k.d. lang classics that have dropped in the past while are all a ton of fun (and perfectly timed for Pride season), but this latest release has us smitten. Hearing Orville Peck give "Miss Chatelaine" a makeover is truly music to our ears.
Kyle McKearney - Each and Every Day
The latest from Kyle McKearney is an easy-breezy and love-ridden tune, perfect for these warm weather months. "Each and Every Day" boasts a great beat held steady by a snare drum and makes us want to hit the open road with the windows rolled down.
Matt Blais - Our Comeback
Blais' new single–his first since 2019–is meant to celebrate a return to normalcy. With musicians now being able to take the stage once again, "Our Comeback" is meant to be an anthem for those in Calgary and beyond who can't wait to captivate crowds.
Mouraine - Do Dat Dance
After the first few seconds of slick snaps and cool chords, we guarantee that you'll be hooked on "Do Dat Dance". Mouraine's new song makes us long for a packed dance floor that is full of fun and free of worry.
It's feeling like less and less of a pipedream these days...
Scarlett Butler - Love Me Like California
Calgary duo Scarlett Butler's recent release is just the kind of country pop that you want to pop on your playlist throughout the summer. After listening to "Love Me Like California" we're not sure if we're looking for summer love or just a gosh darn trip down to Cali!
T. Buckley - Frame by Frame
Not that we need to feel any warmer this week, but this heartfelt song from T. Buckley will give you all the feels. Inspired by his grandma, "Frame by Frame" is meant to inspire listeners to appreciate the moments they share with their loved ones over the course of a lifetime.
Vicki Brittle - Breakdown
It's been a couple of years since Vicki Brittle has released new music, so we are stoked she is back in action with "Breakdown". With a beautifully unique tone, Brittle commands your attention from start to finish of this spirited mid-tempo ballad.
Vox Rea - When You Go
"When You Go" by Vancouver's Vox Rea is a song to truly soak up. Starting off in a slightly haunting way, it progressively gets more daydream-y way throughout.
We love a little musical journey!
Follow our Dinner Party Playlist on Spotify!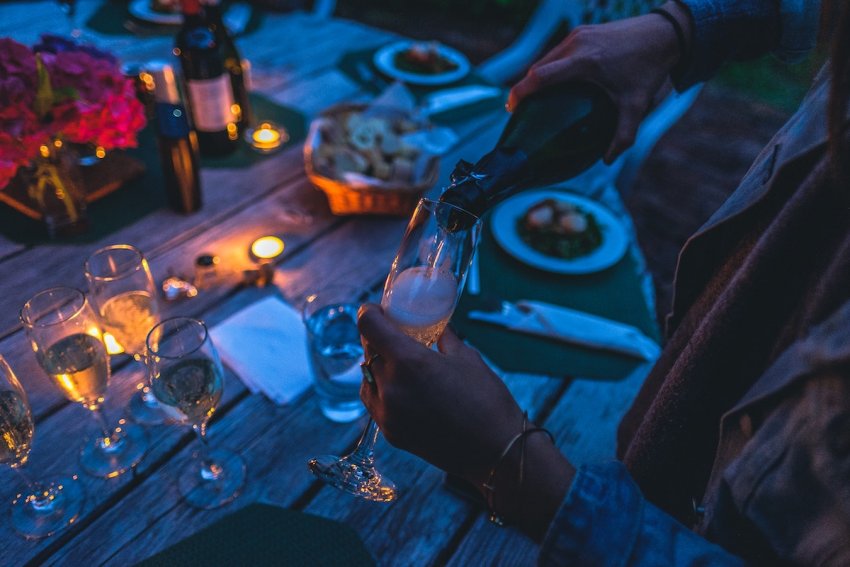 Our playlist is updated weekly with 10 new songs, but always features 60 tracks by a mix of talented Canadian musicians. From emerging artists to established independent acts, there is always something great to discover on our Dinner Party Playlist.