While many Alberta restaurants will be open for dine-in service come Valentine's Day weekend, it should come as no surprise that seats will be very limited. With that in mind, Calgary's Concorde Group (Bridgette Bar, Lulu Bar, National) has joined forces with Blue Jay Sessions to offer an exclusive music experience along with their Valentine's Day dinner packages.
Available as a $10 add-on to the Concorde Hits dinner packages, Calgarians who opt in will gain access to exclusive virtual acoustic sets by six notable Alberta musicians. All six singers–Aaron Pollock, Justine Vandergrift, Wyatt C. Louis, Mariya Stokes, Alex Hughes and Robert Adam–are celebrated in their own respective rights, but are also alumni performers of the popular local event series Blue Jay Sessions.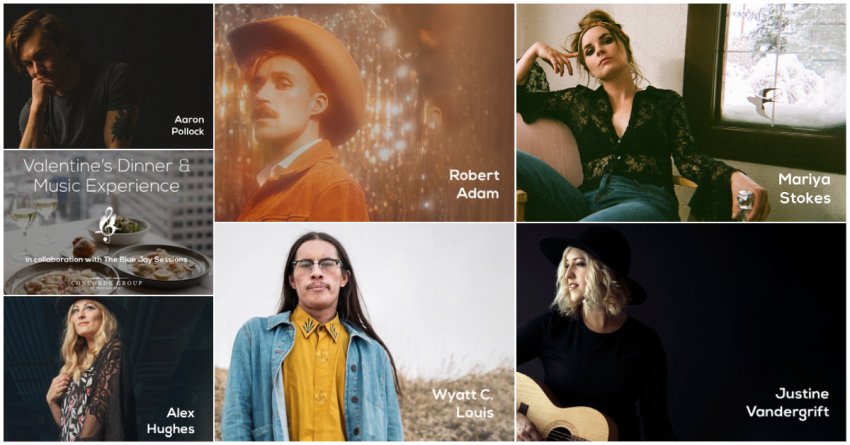 "It's great to see Concorde Group making an effort to support local artists during a time when performing live and in-person still isn't permitted," says Alex Hughes. "Being able to record our sets in the soon-to-be-open restaurant Major Tom was absolutely amazing too. The views are stunning."
Like Hughes hints at, in addition to some captivating love-themed music, these acoustic sets will provide viewers with a sneak peek of the group's brand new restaurant Major Tom that sits on the fortieth floor of Stephen Avenue Place in downtown Calgary.
Concorde Hits' Valentine's Day dinner packages along with the exclusive Blue Jay Sessions sets are available to order online now.