In no particular order we've updated our Spotify playlist with 50 songs released by Canadian musicians throughout 2020 that we couldn't get enough of. Of that 50, here are 15 songs we really, really, really loved this year.
Aaron Pollock - I Don't Drink Whiskey Anymore
The first few notes of guitar of Aaron Pollock's mid-tempo ballad "I Don't Drink Whiskey Anymore" immediately draw you in. From there, you're hanging onto every, single line of the song. It quickly becomes apparent that the song isn't about sobriety–ok, maybe a bit–but much more so about someone who you used to be close with that (clearly) doesn't know who you are anymore.
Relatable with a touch of all the feels, what more could you want in a country tune?
Angel Baribeau - Wish We Were Older
Equal parts catchy, profound and earnest, it's very easy to fall in love with Angel Baribeau's single "Wish We Were Older". An upbeat lyrical love story with undertones of realization that, sometimes, you need to be "older" to be public about who you really are.
Dani Strong - She Sings
With plenty of genuine passion fueling "She Sings", we are willing to wager that this track from Dani Strong's album Undefined will catch on like wildfire some time in the new year. Well-produced and empowering, we find ourselves hitting repeat more often than note when this song shuffles on.
Emma-Lee - Tricks
This dance-pop single that Emma-Lee dropped in mid-2020 commands your attention from the get-go and demands plenty of replays. Well, replay we have since the release of "Tricks" in May. Whenever the singer's powerful voice floods our ears, we can't help but get all riled up.
Fake Shark - Superstitious Thing
Funky, footloose and fancy free, Vancouver-based indie pop group Fake Shark is just what the doctor ordered when you're looking to get into a better–and dance-y–mood. "Superstitious Thing" is our favourite track off of their most recent EP House of Mirrors and offers up a killer bass line along with easy-to-sing-along-with lyrics.
Let's party! Oh wait, we still haven't got our vaccinations yet...
JJ Shiplett - Waiting On The Rain
Few musicians possess a voice as commanding as JJ Shiplett's. Thus, his album Fingers Crossed stopped us dead in our tracks earlier this year with its amazing tracks. "Waiting On The Rain" was the lead single from said album and it's the one that we always find ourselves always returning to. Shiplett always has a way of making a listener feel like he's part of his world and you can really feel that in this subdued ballad.
Kelly Bado - I Love That You Love Me
There is something so reassuring about Winnipeg singer Kelly Bado's vocals in "I Love That You Love Me". One of the only english songs from her otherwise francophone album Hey Terre, it's easy to tell that being able to exude messages of hope and positivity via song comes naturally to Bado.
This is such a pleasant listen.
LU KALA - No Smoke
We've said this before, but there's no one else quite like LU KALA out there doing their thing on the Canadian music scene. Her EP Worthy is a start-to-finish work of captivating musical art. "No Smoke" is full of snappy lyrics; lines which LU KALA's distinct vocals help make extra memorable.
Madison Olds - Best Part Of Me
2020 has proved to be a great year for synth-pop artists Madison Olds. With plenty of single releases, a collaboration with Soul Push and "Best Part Of Me" charting on Billboard's Top 40 in Canada–no easy feat for an independent artist–it seems like the sky's the limit for this Vancouver-based performer.
At its base, "Best Part Of Me" is about self realization and empowerment. Perhaps that is why the catchy song resonates so deeply in a year where many of us continually feel defeated with the pandemic and all of its related restrictions.
Mariel Buckley - No Surprise
Folk singer Mariel Buckley captivates in her recent single "No Surprise". Buckley sings of falling back in love with someone who always lets you down and, well, who can't relate with that?
As bitter as the song's content is there's still a glimmer of hope to be found in her voice. Maybe this time things will work out.
Mariya Stokes - Rebound
These days, a song's title can be misleading. It is hard to tell what a song will actually be about until you're a couple lines in and "Rebound" by Mariya Stokes takes us to a place that we never expected to go: a land of all the feels.
One-part heartbreak song, one-part self realization, "Rebound" is a beautifully penned and produced song about filling a void with a person that is good enough for right now. Typically known for a powerful vocal performance, Stokes shows plenty of restraint here which makes the song even more impactful.
The North Sound - This Land
If you've been sleeping on The North Sound's album As The Stars Explore, you need to wake up ASAP and give it a listen. There have been few albums we've been as enamoured with as this country-roots album by the Saskatoon duo. Lead singer and primary songwriter Forrest Eaglespeaker tells stories of social injustice over top of uptempo music–complete with harmonica solos and bright strums of guitar–in the song "This Land".
To make a song that is both catchy and though tprovoking is not easily done, but it certainly is done seamlessly here.
Theresa Sokyrka featuring Jesse Brown - Our House
Find us a singer-songwriter that can phrase a song as gorgeously as Theresa Sokyrka and we can only assume that you've found her clone.
The Saskatoon-based singer returned from a seven year musical hiatus in September with the release of "Our House". Sokyrka's re-imagined version of the 1980s classic features warm, yet lightly melancholy piano accompanient by Jesse Brown making it all the more memorable.
TWRP - Only The Best
In a year of doom and gloom, we feel blessed that electro-pop-synth-rock group (did we get that right-ish?) TWRP dropped a fun album full of musical gems that have helped carry us through to the new year. Our favourite track from Over The Top is, without a doubt, "Only The Best".
The track truly has it all–a great tempo, awesome guitar riffs, Daft Punk-esque distorted vocals...Regardless of how many times we've heard it, we're always willing to give it one more spin.
Wyatt C. Louis - Dancing With Sue
Wyatt C. Louis is one of the few artists on this list that we've had the pleasure of seeing live in 2020. His smooth and naturally calming voice is so satisfying to listen to, be it live or via a produced track like this one. The folk singer's charming love song "Dancing with Sue" offers up some beautiful guitar hooks and even more beautiful vocal runs by Louis.
We're not exaggerating when we say we could listen to this song on repeat all day long.
Eat North's Cooking Playlist on Spotify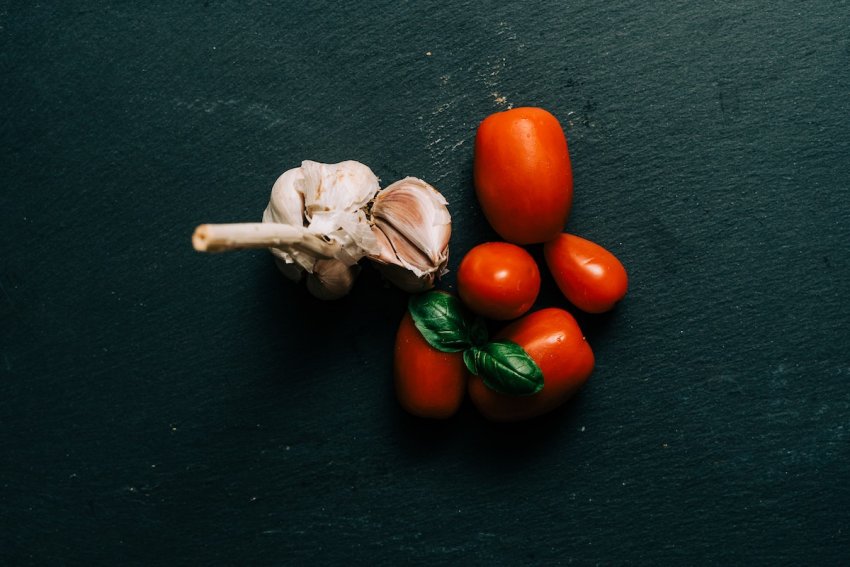 Our Spotify playlist is updated every Friday with ten newly released songs, but always features 50 tracks in total by Canadian talent in a wide variety of genres. Give the full playlist a listen or a follow below!