All was fair in pie and war as the remaining six bakers faced off in The Great Canadian Baking Show tent for Pie and Tart Week.
With pastry proving to be a problem for some and a blank canvas for creating a masterpiece for others, here's the Coles Notes of GCBS Episode Five.
Challenges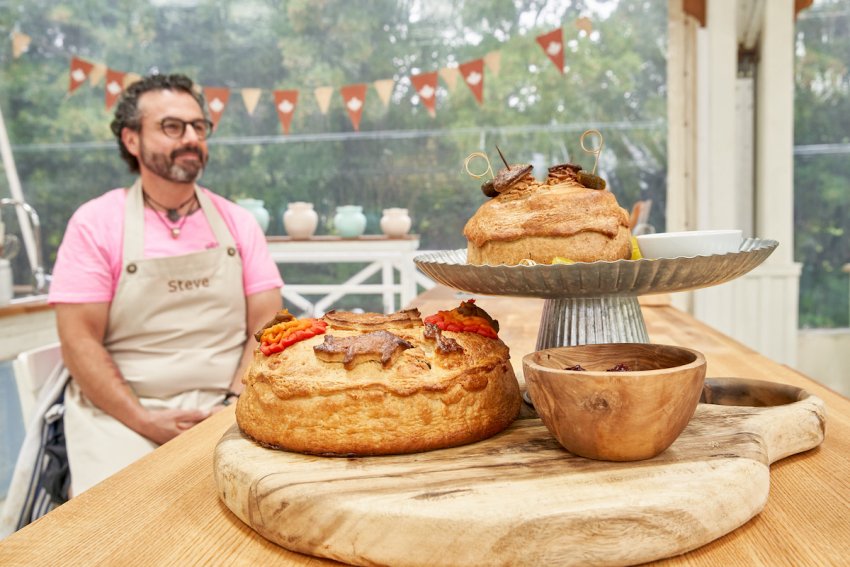 From provincial-inspired pie representing traditions and boasting décor from the bakers' respective home provinces to Portuguese custard tarts, flour was flying from start to finish on this episode. The Show Stopper saw the bakers tackling hand-raised pies.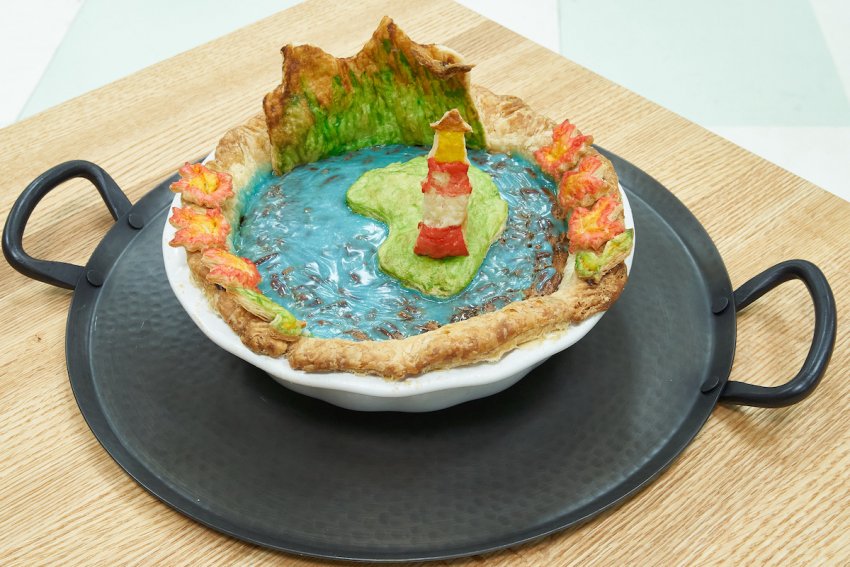 The oddest creation of this episode would have to be Steve's Signature Bake, a lake-and-lighthouse-inspired tart. It was definitely unique!
Top Baker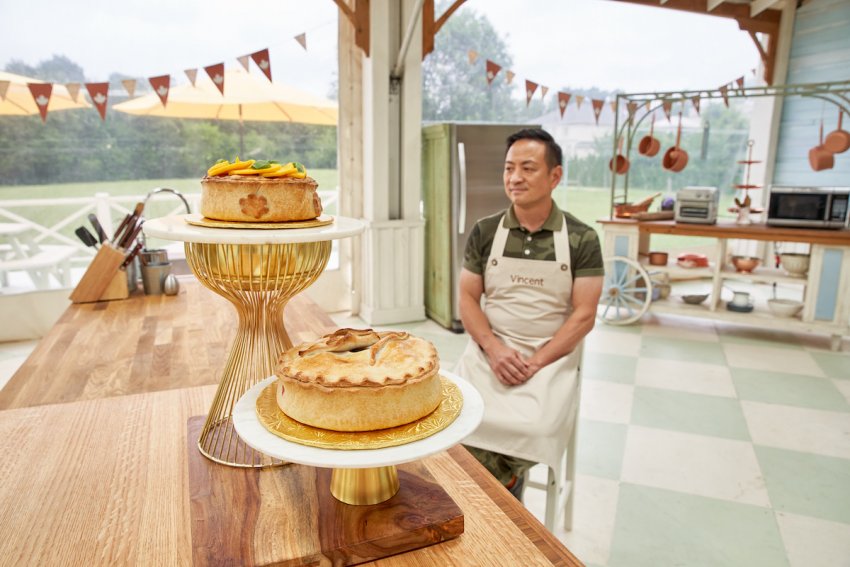 Toronto's Vincent Chan flexed his pie-making muscles more than most this episode. His lovely blueberry Signature Bake to his perfectly golden Show Stopper pies led him to victory and the title of Top Baker.
Bottom Baker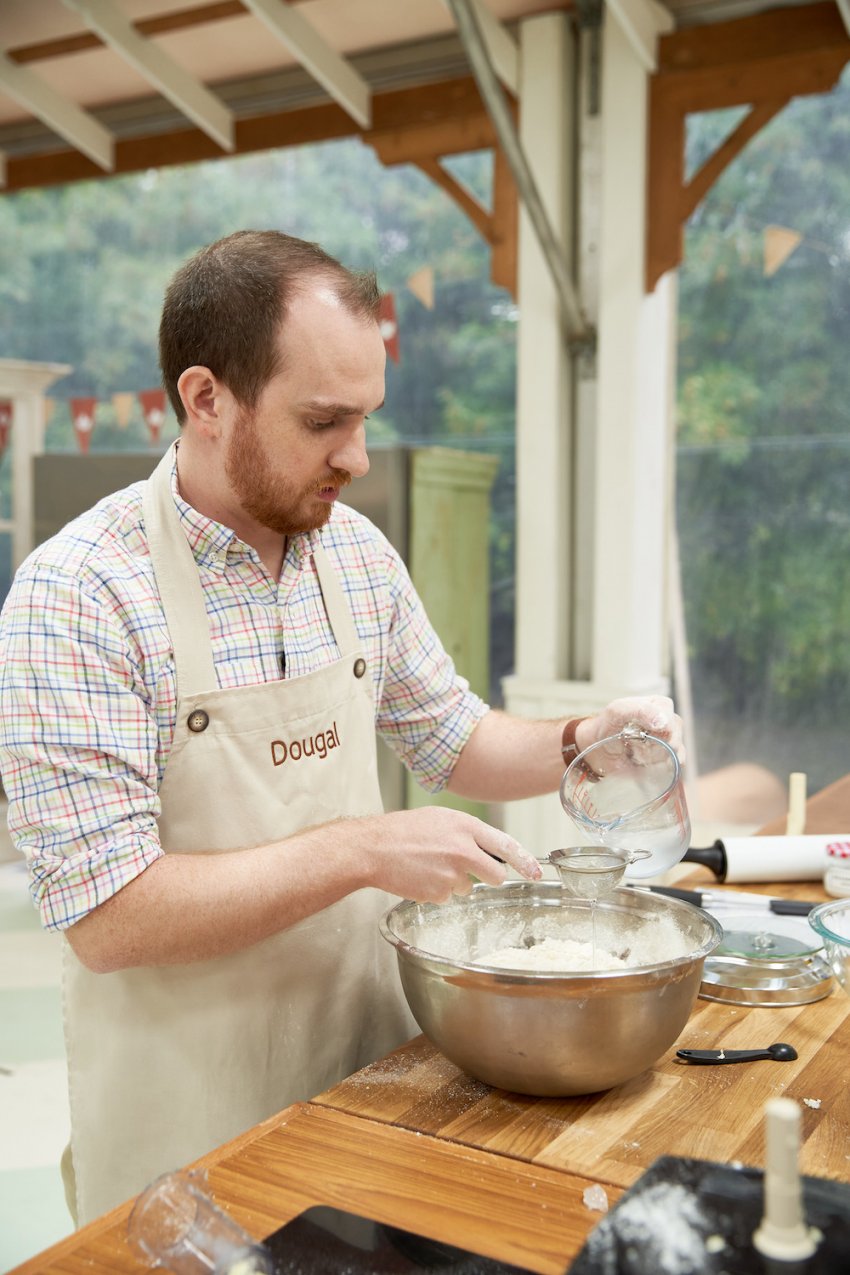 Our love of all things Nova Scotia runs deep, so we were really sad to see Dartmouth's Dougal Nolan exit the tent after some not-so-great presentations to the GCBS judges.
After a rough performance during the Signature Bake, which included a notably off-centre garnish, it felt like the writing was on the wall for Dougal.
Next week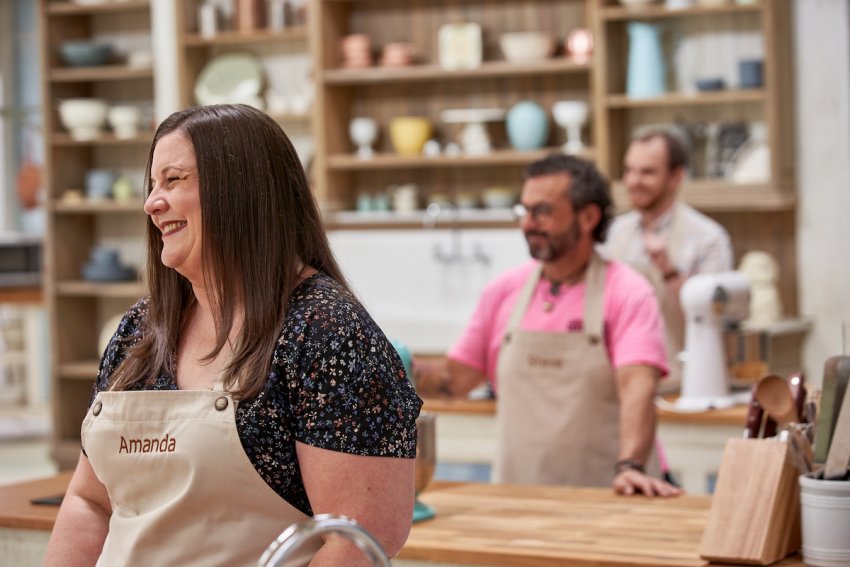 Just like that, we're down to our final five: Aimee DeCruyenaere (Ottawa), Amanda Muirhead (Westmoreland, P.E.I.), Stephen Nhan (Regina), Steve Levitt (Aurora, ON) and Vincent Chan (Toronto).
And it seems like things are going to get extra hot in the GCBS tent with the introduciton of Caramel Week next week. The high-temperature candy-themed challenges will be a first for the series.
Episode six of The Great Canadian Baking Show airs Sunday, November 21 at 8 p.m. on CBC and CBC Gem.