As we near the end of The Great Canadian Baking Show Season 5, or any season's end for that matter, it never ceases to amaze us just how upbeat the bakers remain. The friendly nature of each contestant is what makes this culinary competition so much more heartwarming than other productions you find on television.
With that, here's what happened during Pâtisserie Week—the second last episode of GCBS Season 5.
Challenges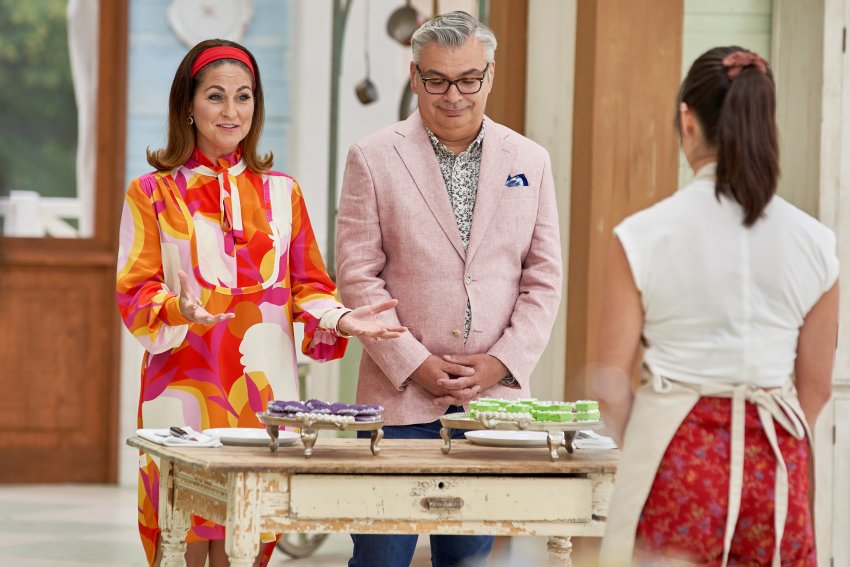 We don't want to downplay the amount of skill it takes to bake a perfect pie or assemble a mosaic with tasty cookies, but Pâtisserie Week is a week in the GCBS tent that takes no prisoners.
From having to conjure up signature vol au vents, baba au rhum cake, and a Showstopper requiring the last four bakers to create petit fours in three varieties, there was a serious amount of talent required to make it to the finish line.
Top Baker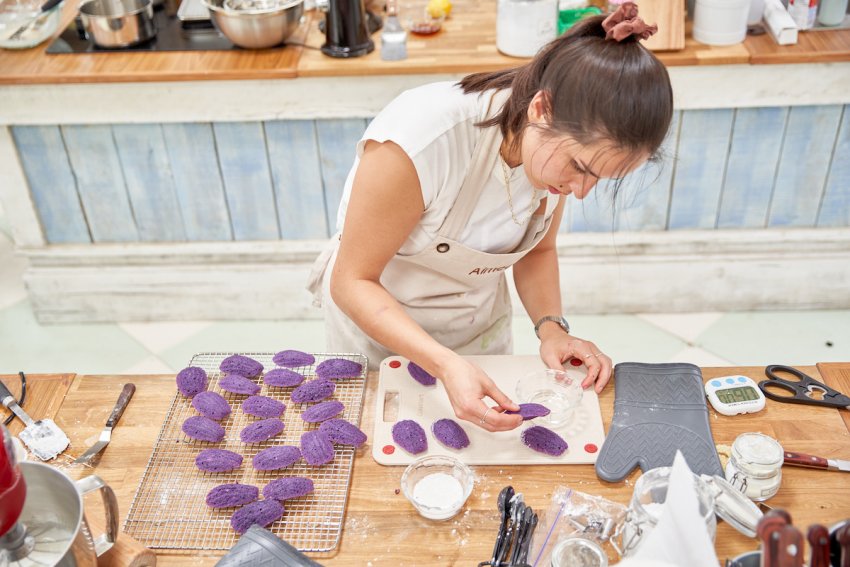 It's rare to see one baker dominate as consistently as Ontario's Aimee DeCruyenaere. The Ottawa-based talent seemed to easily secure her third Star Baker title this week.
Can we talk about those stunning purple madeleines for a minute? Stunning.
With this, it's hard not to see her as a clear frontrunner to be crowned the winner of The Great Canadian Baking Show Season 5.
Bottom Baker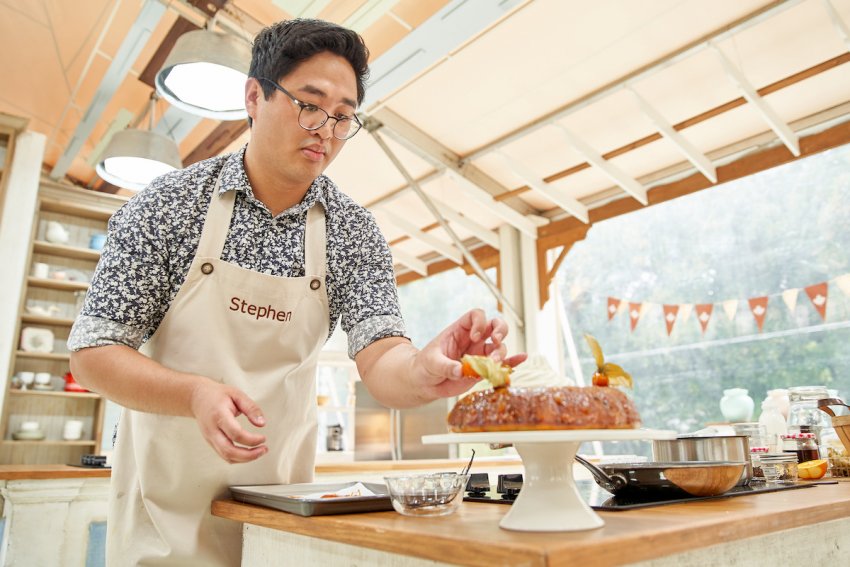 The last remaining baker not from Ontario, Stephen Nhan (Regina, SK), was sent packing after a grueling set of baking challenges.
Next Week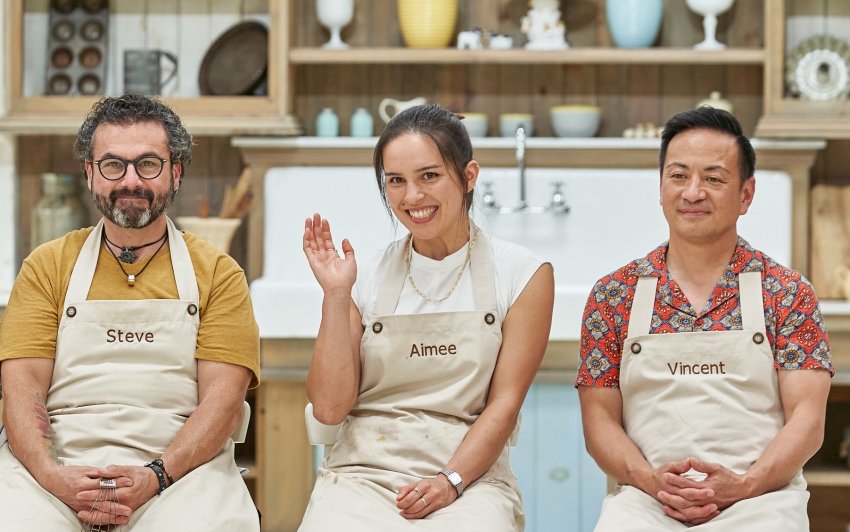 It's the moment we've all been waiting for, the GCBS finale is upon us!
Make sure to tune into CBC or CBC Gem on Sunday, December 5 at 8 p.m. ET to see if Aimee DeCruyenaere (Ottawa), Steve Levitt (Aurora, ON) or Vincent Chan (Toronto) will take home the iconic ceremonial cake plate and be announced as Canada's Best Amateur Baker.
CBC also just unveiled the details for a new festive-themed feature The Great Canadian Holiday Baking Show, which will air on Sunday, December 12 at 8 p.m. Returning to (playfully) compete are Season 3 bakers Colin Asuncion and Jodi Robson, Sachin Seth (Season 2) and Linda Longson (Season 1).