Somewhere between bites of whipped shortbread and fruitcake and sips of mulled wine and rum and eggnog, it occurred to us that we are now fully possessed by the holiday spirit. 'Tis the season, right?
We have also been playing holiday music in our kitchen long before it was socially acceptable (i.e. before December 1) and since November, we have seen many amazing Canadian-made holiday tunes be released. Here are some of our favourites from the 2020 holiday season as well as a few favourites from recent years that we've added to our holiday playlist on Spotify.
Don Amero - Even Santa Gets The Blues
Released in 2019, Don Amero's holiday album Amero Little Christmas is everything you want to listen to in December. Our favourite track is his rendition of "Even Santa Gets The Blues". The song is brimming with character, humorous lines and, of course, plenty of blues.
Fionn - Winter Love
This charming song by Vancouver-based twin musical duo, Fionn is guaranteed to put you in a very merry mood. Upbeat and catchy, "Winter Love" makes us want to grab someone (in our cohort, of course) and go dance in the snow.
Good Lovelies - Christmas Time's A Comin'
A pleasant blend of harmonies and a little bluegrass, the Good Lovelies single 'Christmas Time's A Comin'" will have you singing along by the time its chorus rolls around for the second time. Pairs perfectly with morning coffee spiked with some Irish cream and gazing out the window.
Jeffery Straker - Come Walking In The Snow With Me
Jeffery Straker's holiday EP This Christmas offers up four songs to get listeners into the holiday spirit, but we find "Come Walking In The Snow With Me" especially delightful. We don't put on pants too often over the Christmas break, but this song is helping convince us that leaving the house has its perks too.
Jenn Grant - Downtown Christmas Eve
Halifax-based folk singer Jenn Grant recently released the beautiful ballad "Downtown Christmas Eve". Her vocal phrasing captures your attention and makes you pay attention to every, single word in this lovey-dovey holiday tune.
Jojo Mason featuring Kristin Carter - The Gift
This fun, original duet from country singers Jojo Mason and Kristin Carter gives off plenty of 90s vibes and sounds like it would feel right at home on an Amy Grant album. The charming ballad is made grander by Carter's commanding voice, especially in the bridge and the nice harmonies between her and Mason.
JP HOE - HOE HOE HOE
Just looking at the song's title, it's hard to tell what "HOE HOE HOE" will deliver once you hit play. What you do get is a fun mid-tempo Americana holiday song that will put you in a great mood aside from mentions to heading out to see a holiday concert. We wish!
Kathleen Edwards - It's Christmastime (Let's Just Survive)
Released last holiday season, Kathleen Edwards' hilarious song "It's Christmastime (Let's Just Survive) speaks to the typical dysfunction found in family holiday celebrations. There are way too many good lines in this song to count and chances are that you'll be able to relate to some of her lyrical content here.
Molly Johnson - This Holiday Season
Pop-jazz singer, Molly Johnson dropped her four-track holiday EP The Holiday Season in mid-November and we've been playing it on repeat ever since. The title track boasts an especially fun bassline and thoughtful lyrics that offer up a message of hope during an unusual holiday season at the end of a trying year. Once the horns kick in, you will probably feel like dancing around the kitchen.
Nice Horse - Ugly Christmas Sweater
One of our favourite holiday releases of 2020 comes courtesy of country band Nice Horse and their song "Ugly Christmas Sweater". Playful lyrics like "Watching Die Hard with my daddy on the old TV" and "dashing through the snow to pick up KFC" let you know you're in for a goofy song about the holidays, but underneath it all you realize it's a long song. Aw!
Our hearts grew three sizes after listening to this one.
Quote The Raven - Lonely Christmas Eve
What's the holiday season without a little melancholy? St. John's duo Quote The Raven serves up a little snowy sadness in their single "Lonely Christmas Eve". The pronounced piano and quiet strums of guitar throughout carry along the lyrics of two people who long to be together, but can't be this year. Sound familiar?
Ralph - Hard Candy Christmas
Ralph gives the Dolly Parton holiday classic "Hard Candy Christmas" a peppy, pop makeover and–like pretty much everything Ralph releases–we are here for it! The Canadian singer's rendition is more upbeat and sounds a touch more hopeful than the original.
Dare we say we like it better than Dolly's?
Ryan Langlois - Glory Hallelujah
A fun musical take on the Bible's Christmas story, country rocker Ryan Langlois tells the tale from different perspectives of the shepherd, wiseman and the donkey in "Glory Hallelujah". Whether you're religious or not, this song tells an entertaining story and is undeniably fun.
Scarlett Butler - Christmases With You
Comprised of Calgary-based singers Joni Delaurier and Troy Kokol, newly formed country duo Scarlett Butler made their musical debut recently with the holiday single "Christmases With You". There is something so genuine about its lyrics, melody and harmonies that makes us want to listen to this song over and over.
Sons of Daughters - Moonshine and Mistletoe
Coming in hot with the most rock and roll-y entry on our list of holiday songs is country act Sons of Daughters. If Santa parties as much as the lively "Moonshine and Mistletoe" implies, we should be leaving something stronger for him than milk and cookies.
Tenille Arts - A Winter Wonderland
Saskatchewan-born, Nashville-dwelling Tenille Arts has had one heck of a year. With her songs continually climbing the charts, we expect she's going to have an even busier 2021, so what a nice holiday treat it was to have Arts release "A Winter Wonderland" earlier this month.
We are suckers for a slightly melancholy holiday ballad and Arts delivers exactly that with this pleasant song that is brimming with holiday visuals and ponderings of love lost.
Twin Kennedy - Not So Silent Night
Twin Kennedy's namesake holiday album was released a few years back and since then, it has become a musical staple for us at this time of year. Their latest holiday single 'Not So Silent Night" is pure fun from start-to-finish thanks to the twins' harmonies throughout and and a plenty of fiddle action.
Eat North's Holiday Playlist on Spotify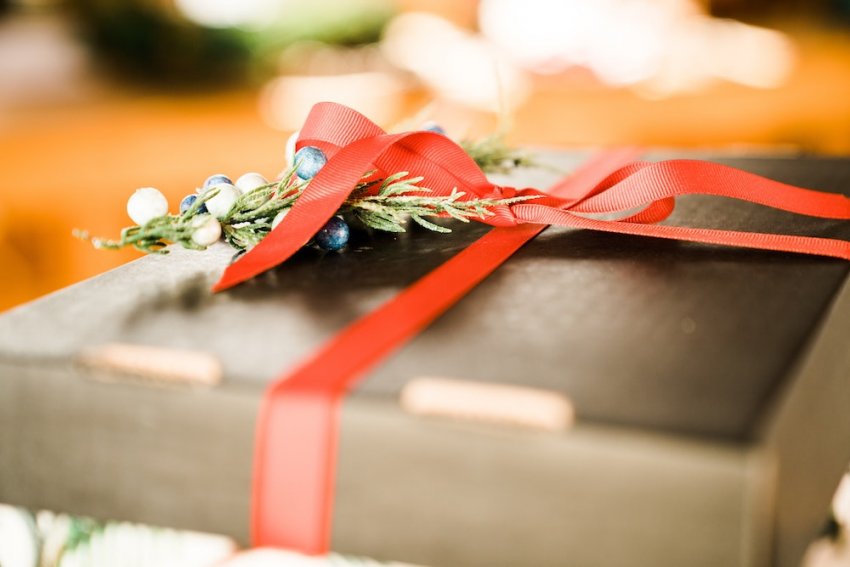 Our holiday playlist features a wide range of Canadian artists performing original and cover songs and is updated regularly during the holiday season. Give the full playlist a listen or follow below!