It's been a long time coming: we've finally joined the wide world of podcasting. Premiering on Monday, April 2, our More Than Maple Syrup podcast is an extension on our discussions on all things Canadian culinary and the individuals that make this country's food scene more dynamic, year after year.
Hosting our weekly podcast series will be two popular Canadian food writers, Toronto's Emma Waverman and Edmonton's Phil Wilson. The two will be bringing their interesting and different culinary perspectives to the show, from the east and west respectively, as well as being exceptionally adept in their own kitchens.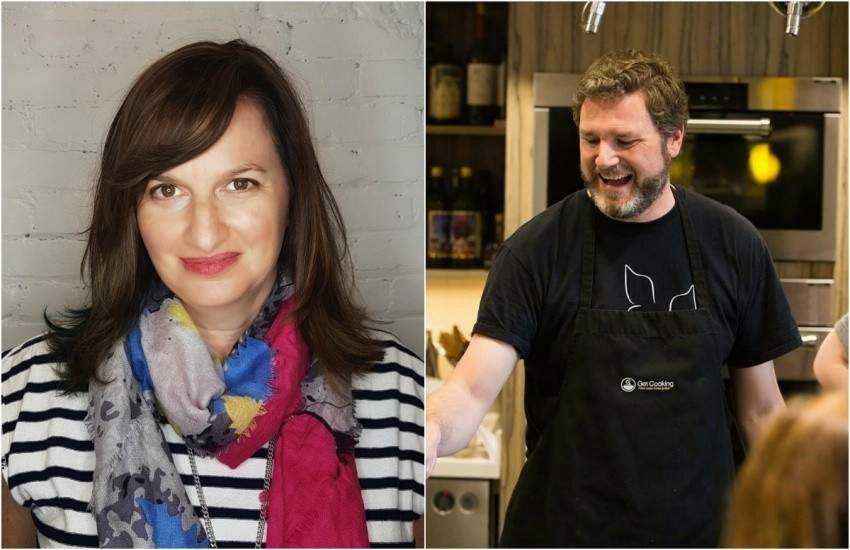 "The food scene is exploding from coast to coast, but we aren't having an in-depth national dialogue about it," says Waverman, who write for The Globe and Mail and covers a variety of food topics for CBC Toronto. "I hope that More than Maple Syrup can add to the conversation by exploring the innovation, the commitment and, of course, some of the coming and goings, of what is happening in the restaurants and in the home kitchens in Canada."
Wilson (who like Waverman, is a regular guest on CBC Radio in his city as well as a writer for Culinaire magazine) is well respected in the Edmonton food community for his extensive restaurant knowledge and earnest interest in exploring more of the lesser known eateries that can often be overshadowed by the more trendy or PR-driven concepts.
"I always tell people from other parts of Canada that Edmonton is one of the most underrated food cities in the country and I'm excited to share my Alberta perspective with Emma on the podcast. I'm sure we'll even get in a lively argument or two," says Wilson, laughing.
The podcast will start out its first nine weeks focusing on the new season of Top Chef Canada weekly, featuring exclusive interviews with weekly eliminators competitors, executive producer Mark Lysakowski, judge Mijune Pak, All-Stars season winner, Nicole Gomes and others.
In June, the podcast will segue into in-depth discussions on food trends, fads, regional cooking and feature chefs, restaurateurs, cookbook authors from all parts of the country.
Information on current and past podcast episodes can found here and will be updated every Monday.