While Takeout Wars was the episode where we bid adieu to chef Galasa Aden, a surprise twist on Top Chef Canada will see him cooking to get back into the competition come Monday, May 17. The suspense!
The chef explains that he has always loved being in the kitchen from a young age, but fell in love with the art of professional cooking while working in a restaurant as he was also pursuing an engineering degree. The chef-in-training left the program and wound up working in many recognizable Calgary eateries, most recently Deane House in the city's Inglewood neighbourhood.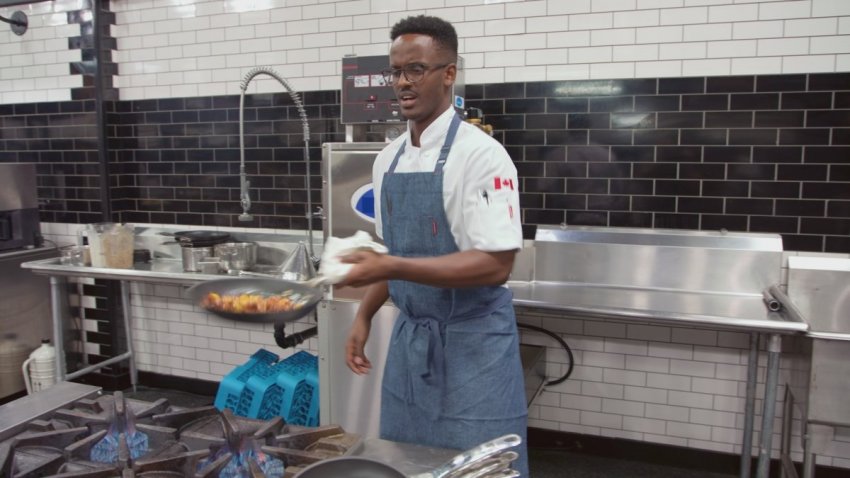 Galasa was named one of Canada's Top Young Chefs To Watch by The Globe and Mail and one day hopes to operate his own restaurant with a menu that draws inspiration from his Ethiopian background. He says it is his wish to inspire a new generation of black chefs.
As the executive chef of Cliffhanger Restaurant at Greywolf Golf Course just outside of the picturesque B.C. mountain town Invermere, home these days–the Calgary-raised talent is certainly no stranger to the city. Here's his favourite spots for eats and drinks in Calgary.
Top Chef Canada airs Monday nights at 8 p.m. MDT / 10 p.m. ET on Food Network Canada.