To call Ivy Knight a food writer is a bit like calling a unicorn a horse with a horn. While you can sort of get away with it, it undermines all the ways in which it is awesome. After spending 10 years of working in restaurant kitchens, she now writes about food as a contributor to Vice, runs SwallowDaily.com, and has published two cookbooks with HarperCollins. Watch for a third in Spring 2016.
She also runs culinary events at the Drake Properties, with 86'd Mondays taking place every Monday 5-7 p.m. at the Drake One Fifty; 8-10 p.m. at the Drake Hotel; and on the final Sunday of every month, 7-10 p.m. at the Drake Devonshire.
Upcoming events include an Ontario Hard Cider tasting on March 9th, a night of gin cocktails with The Botanist gin on March 16th, a Pulled Pork Party sponsored by Cumbrae's on March 23rd and an Easter Egg Hunt and Spring Feast with Foodie Pages on the 30th.
Breakfast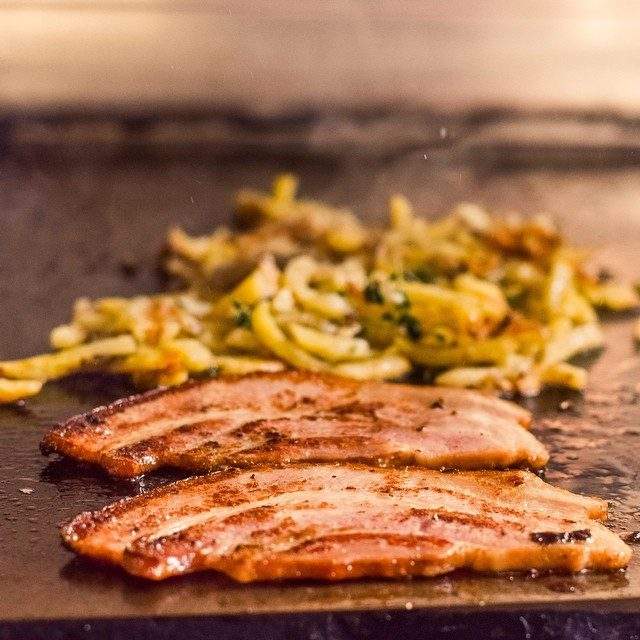 I am not a huge fan of breakfast food; eggs and pancakes don't do it for me. My ideal breakfast is a smoked pork chop with a squeeze of lemon and a tossed Greek salad at Anthony Rose's Rose & Sons. I also love dim sum in Chinatown, and carts are a necessity, so I always go to Sky Dragon for steamer baskets of siu mai, loads of deep-fried shrimp dumplings and squid tentacles, plates of garlicky steamed pea shoots and cans of ice cold Coke.
Two more amazing spots for breakfast are Bar Buca and Bar Raval. Run by some of the sickest chefs in the country, these joints serve up Italian pastries and Spanish pintxos (respectively) for brekkie, converting the eggs and bacon masses one innovative European plate at a time.
Lunch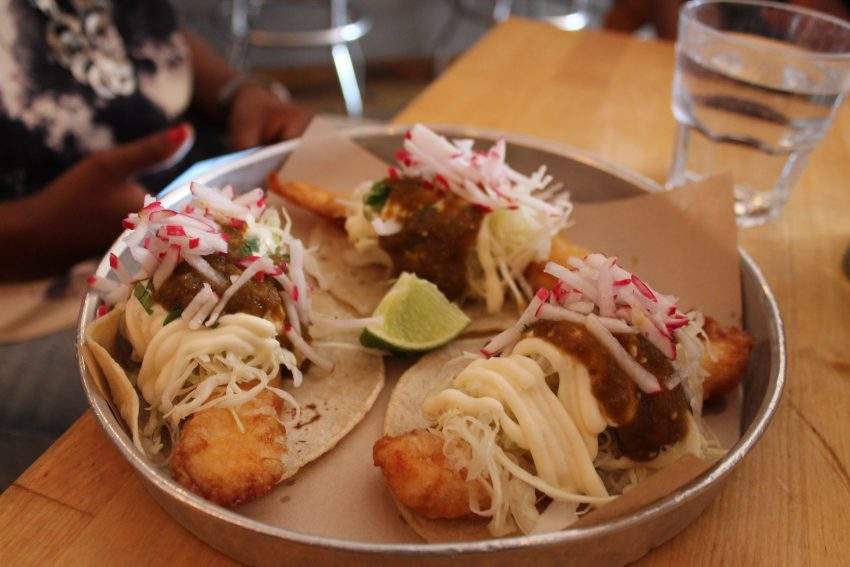 Baja fish tacos at Grand Electric with a soundtrack of Danny Brown and a side of chips and guacamole. The tacos are so good, I think about them often. And since the restaurant is only a few blocks from my house, I can indulge on a regular basis. I also like to head down the street after tacos and get a delicious old-fashioned Jello and Cool Whip from the Skyline Diner.
The hoagie from FBI (Full Blooded Italian) Pizza is everything you ever wanted a hoagie to be. It is crammed with salami, mortadella, capicola, porchetta and soppressata, as well as the expected cheeses and veggies. The real clincher is in the condiments. A true hoagie should be piquant and a little bit oily--in a good way, not a sopping greasy way. At FBI, they dress the hoagie with red wine vinaigrette, green olive spread, sun-dried tomato, roasted garlic mayo and olive oil. Whew. On top of all that, they throw in some jalapenos and chillies for a kick of heat. It is the most beautifully balanced sandwich I've ever had in my life. Plus, they deliver!
Dinner
Dandylion is Jay Carter's first shot as chef and owner of a restaurant, after years spent running kitchens for Susur and at Centro. His talent and impeccable ingredients combine to make this one of the most relaxed dining experiences. He's not a hype guy; he just wants you to sit back and enjoy. No head scratching at what is what, the food is straightforward and totally delicious. It's also not caveman food or fat boy food. You'll find lots of vegetables here, all impeccable.
Tobey Nemeth and Michael Caballo are at the top of my list for the best restaurant in Toronto, if not the whole country. Edulis will make you cry. It is that good. This is a restaurant that does everything right. You just need to hand over your credit card and treat yourself.
Dessert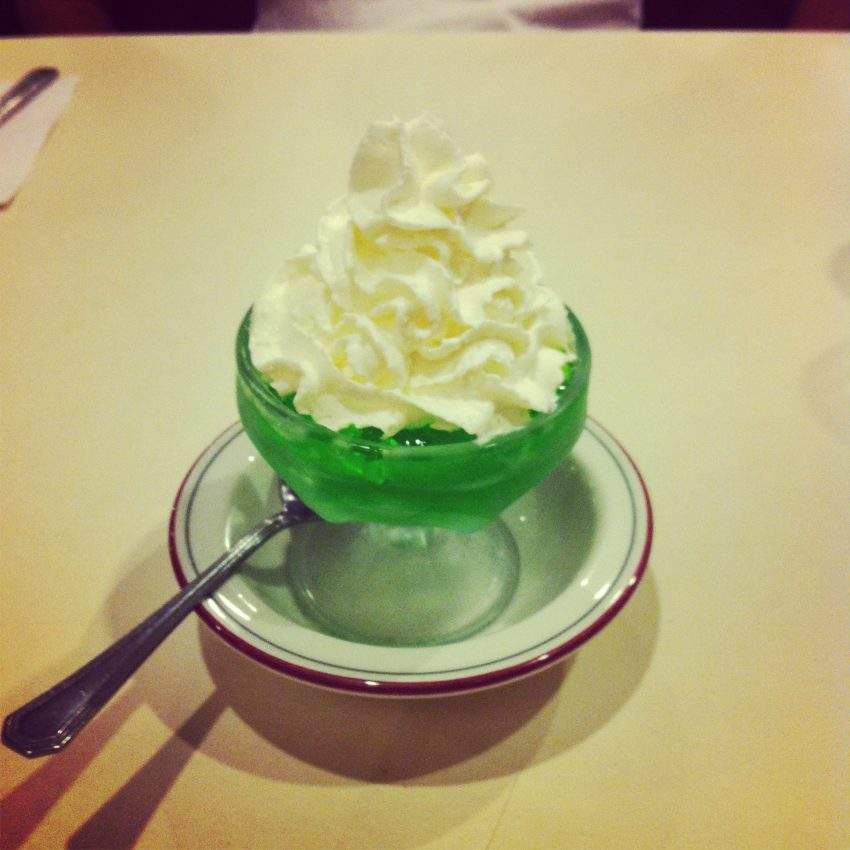 I don't eat a lot of sweets, but when I do, I like the petit fours at the Tempered Room. Bertrand Alepée's fairly new patisserie fits so well into my neighbourhood, it feels like it has always been there.
The zeppole, studded with boozy black cherries from Sud Forno, is so stuffed with pastry and whipped cream that you'd do well to enjoy it in the privacy of your own home.
The Nanaimo bars from the Sweet Escape in the Distillery District are truly incredible.
All that being said, the Jello and Cool Whip at the Skyline (pictured above) is still pretty damn good.