They're baaaaack... After nearly three years of being off the air, the Top Chef Canada franchise is getting primed for its primetime resurgence on April 2nd. On the line, like usual, is a $100,000 grand prize as well as a swanky Monogram Kitchen valued at $25,000.
Earlier this month, Food Network Canada unveiled the show's (mostly) new judging panel, which includes former The Globe and Mail restaurant critic, Chris Nuttall-Smith and Vancouver food personality, Mijune Pak. Today, the full list of competitors was revealed and is chock full of memorable (and dare we say feisty?) personalities.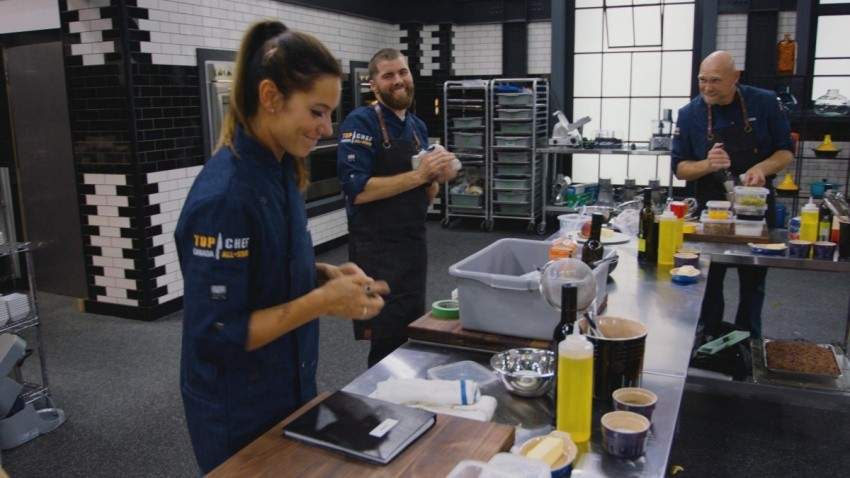 Season one alumni Connie Desousa, Dustin Gallagher and Todd Perrin find themselves competing against one another again in the Top Chef Canada kitchen.
Here, we give you a full alphabetical rundown of Top Chef Canada: All-Stars' 12 competitors--what they've been up to since appearing on their respective original seasons, strengths and weaknesses--and a few favourites who we would have loved to see on this alumni season.
And just for a little fun, if you fancy placing some bets on who's going to clinch the top spot at the end of the season, we have predictions on those odds too.
Andrea Nicholson (Toronto, ON)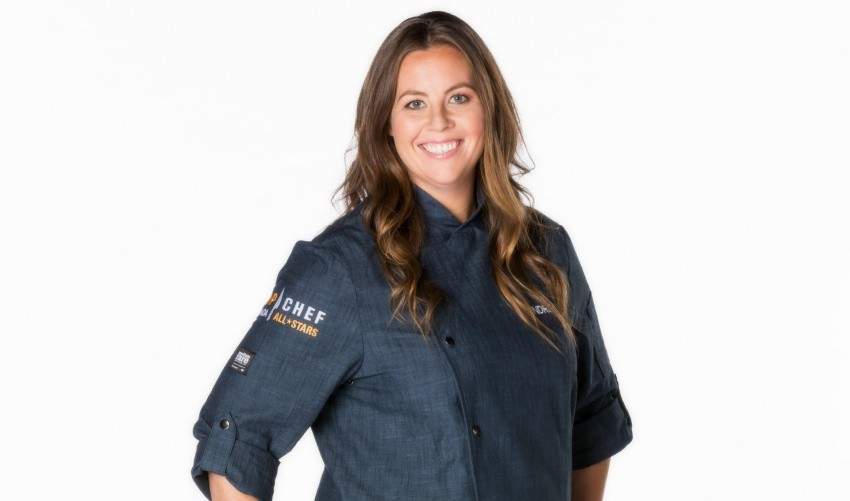 Appeared on: Season one
How she ranked: 6th place
What she's been up to since: Following her stint on the original season of Top Chef Canada, this energetic chef graduated to official Food Network Canada chef status after appearing on the series Restaurant Takeover. During that time, Nicholson also ran a boutique condiment company, Killer Condiments, and eventually went on to become the corporate chef for Maple Leaf Foods. Now, she's just weeks away from opening up her first restaurant, a Southern-focused eatery called Butchie's.
Strength: With her new Southern restaurant coming soon, it's clear she added a new style of cooking to her repertoire, which may give her an edge over her competitors.
Weakness: Filming a TV series as well as spending time working as a corporate chef for Maple Leaf Foods would have taken Nicholson out of the high-paced kitchen environment for awhile, so let's hope she's brushed up on her culinary fundamentals to execute as fast as possible.
Odds of winning: 6:1
Connie DeSousa (Calgary, AB)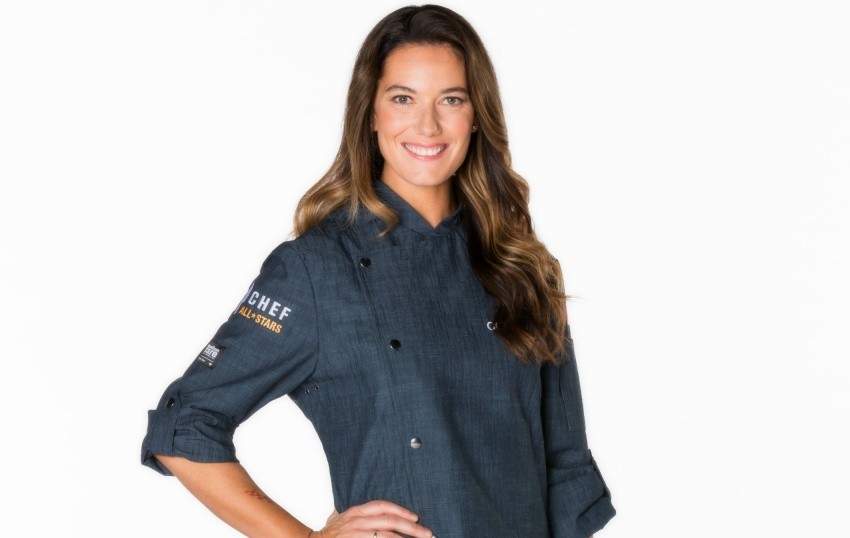 Appeared on: Season one
How she ranked: 3rd place
What she's been up to since: Out of all of the chef competitors, DeSousa has become the most recognizable celebrity chef to emerge from the Top Chef Canada brand. The chef appeared as a guest judge on the final episode of season three (which was filmed in Calgary) and has travelled the world extensively for an array of culinary symposiums and events. She also opened a second restaurant, Charbar, in the summer of 2015 with business partner John Jackson and chef/part-owner Jessica Pelland.
Strength: Being the darling of her season and having a large part of the country root for her all the way to its finale means that she is likely to be the early favourite for this all-stars season. She is also likely to be more comfortable with any butchering challenges than the other chefs.
Weakness: Reaching celebrity chef status means less time behind the line compared to about half of her fellow competitors who run their kitchens day-in and-day-out. Jumping right back into the pace might be an area of focus.
Odds of winning: 8:1
Curtis Luk (Vancouver, B.C.)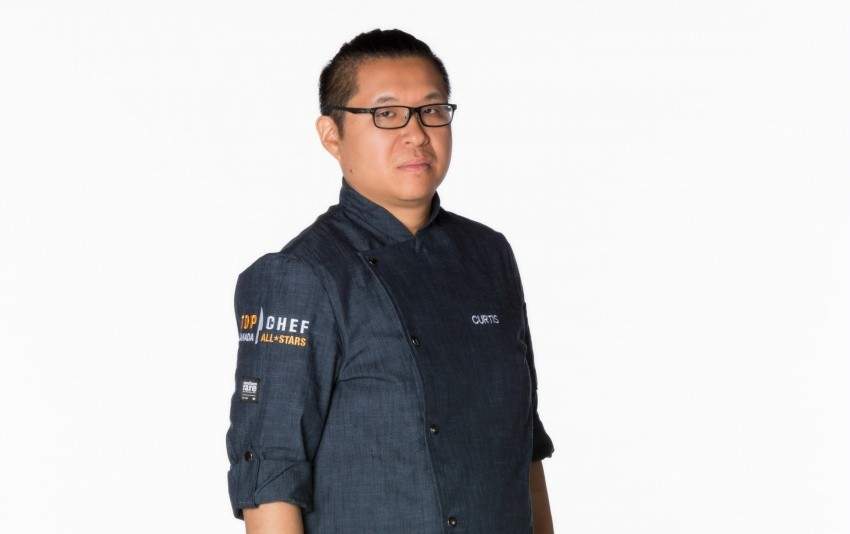 Appeared on: Season two
How he ranked: 9th place
What he's been up to since: Once his season came to an end, Luk moved from Ottawa to Vancouver to help his friend and fellow all-stars cheftestant, Trevor Bird, open up Fable Kitchen in the Kitsilano neighbourhood. Now, Luk owns his own restaurant just a block down the road called Mission, which showcases his penchant for local ingredients and refined technique through his interesting tasting menus.
Strength: Luk didn't really get a chance to shine the first time around, but working in Vancouver has expanded his culinary horizons and with a critically-acclaimed restaurant under his belt, he is the one chef that his competitors should be a little nervous about.
Weakness: The chef is fairly detail oriented in regards to his tasting menus at Mission and we all know the Top Chef Canada clock doesn't wait for dots of this and tweezer adjustments of that.
Odds of winning: 4:1
Dennis Tay (Toronto, ON)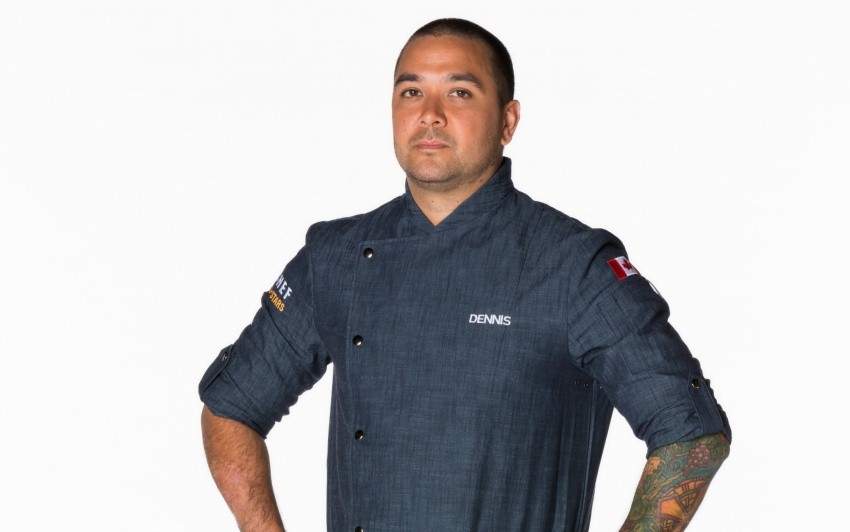 Appeared on: Season three
How he ranked: 4th place
What he's been up to since: Tay works as the chef de cuisine of Dailo, an exemplary contemporary Asian restaurant in Toronto, just a couple doors down from Bar Raval on College Street. The restaurant has won a variety of accolades both locally and nationally. A proud family man, the talented chef can be seen in the kitchen creating new dishes or spending time with his wife and kids from his photos on Instagram.
Strength: Just to jog your memory quickly, Dennis originally competed in his season wearing a cast, got eliminated, had the opportunity to cook his way back on the show, did so and then proceeded to perform extremely well. At Dailo, he's truly in his element. And with Asian flavours dominating most of the city's food scene, he is entering this season with great advantage.
Weakness: We can't really think of one, to be honest.
Odds of winning: 2:1
Dustin Gallagher (Toronto, ON)
Appeared on: Season one
How he ranked: 4th place
What he's been up to since: Currently working as the head chef of Peoples Eatery, the sister restaurant to 416 Snack Bar in Toronto, where he serves up an eclectic mix of Asian and Jewish-inspired small plates.
Strength: Since he's still very much hands-on in the kitchen in a city with one of the most competitive restaurant scenes in North America, Gallagher should be no stranger to fast-paced, high-pressure environments.
Weakness: One of this chef's main fortes is working with pan-Asian flavours, something which Tay arguably does with more flair and comfort. Still, this competitor seems to have more strengths than weaknesses.
Odds of winning: 5:1
Elizabeth Rivasplata (Toronto, ON)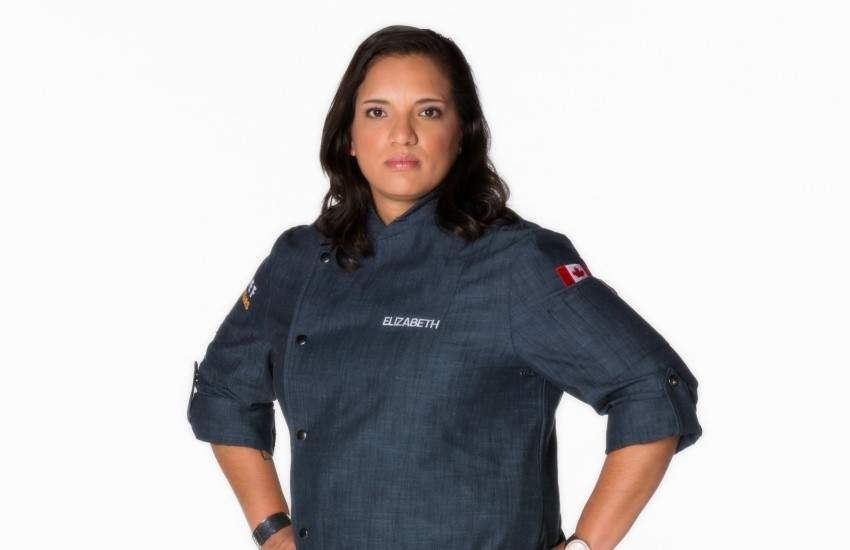 Appeared on: Season two
How she ranked: 10th place
What she's been up to since: Once season two came to a close, Rivasplata spent some time in Vancouver working as a development chef for the Western Canadian contemporary bar chain, Browns Socialhouse. After moving back to Toronto in 2015, she took a top-tier opportunity with Rogers Centre as their executive chef. Naturally, she is a proud Toronto Blue Jays fan.
Strength: Being the executive chef of Rogers Centre, Rivasplata oversees everything from small food vendors to VIP dining experiences. That range, from fast-casual to high end, can offer all sorts of advantages in varying situations, some no doubt similar to what a chef would be presented with while competing on Top Chef Canada.
Weakness: The chef was, more or less, set up to be the "villain" of her season. If she's painted with the same brush this time around, it'll be tough for her to make it to the end.
Odds of winning: 8:1
Jesse Vergen (Saint John, N.B.)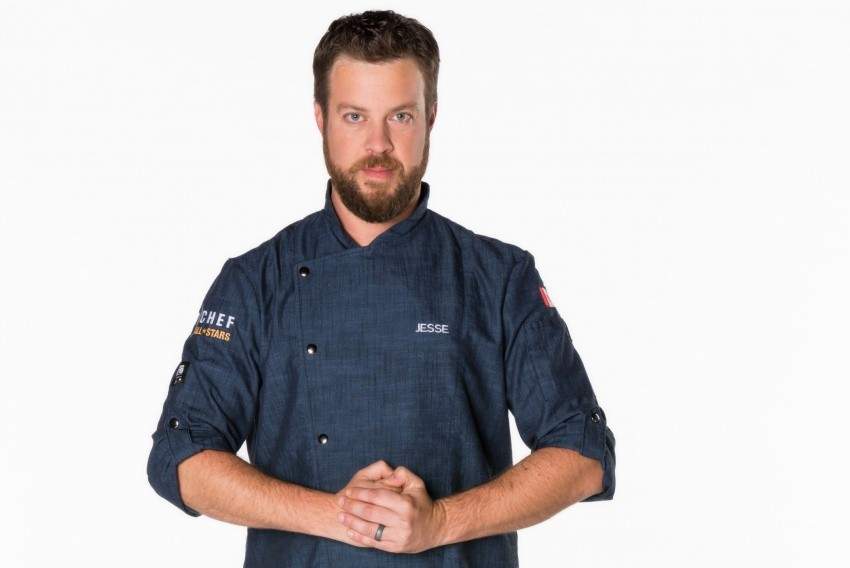 Appeared on: Season four
How he ranked: 4th place
What he's been up to since: Vergen has been one busy guy since this television series went on hiatus. Still the chef/owner of Saint John Ale House, the chef has a handful of other concepts under his belt, including his newest venture, Barred Rock, a fried chicken eatery. All things considered, Vergen could be considered one of the most successful chefs on Canada's East Coast.
Strength: His happy-go-lucky demeanour and history of quick thinking during quickfires means that he doesn't get too wound up about stressful situations or unorthodox challenges.
Weakness: Having a charming, but goofy persona can sometimes work against a person.
Odds of winning: 3:1
Jonathan Korecki (Ottawa, ON)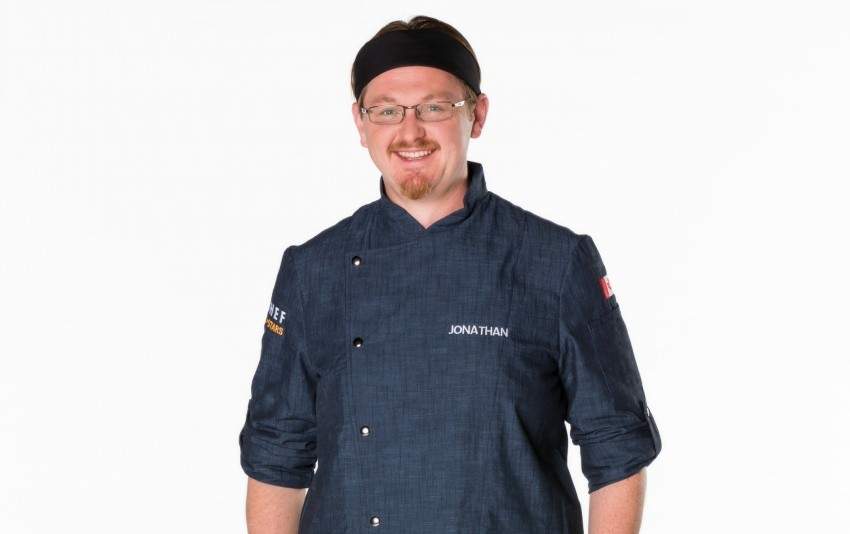 Appeared on: Season two
How he ranked: 3rd place
What he's been up to since: Korecki continued to work at well-known restaurant, Sidedoor, in Ottawa's Byward Market before leaving last year to pursue other ventures. It's common for Top Chef Canada competitors to announce new restaurant ventures during or shortly after seasons airing, so we wouldn't be surprised to hear some news from the chef in the coming weeks.
Pro: Looking back on four seasons of Top Chef Canada, Korecki was one of the most consistent performers throughout his season. You can expect his level-headedness and focus to carry him along quite well.
Con: Out of all of the alumni, Korecki comes across as the friendliest. We hope he doesn't spend too much time helping more serious, game-faced chefs than himself.
Odds of winning: 4:1
Nicole Gomes (Calgary, AB)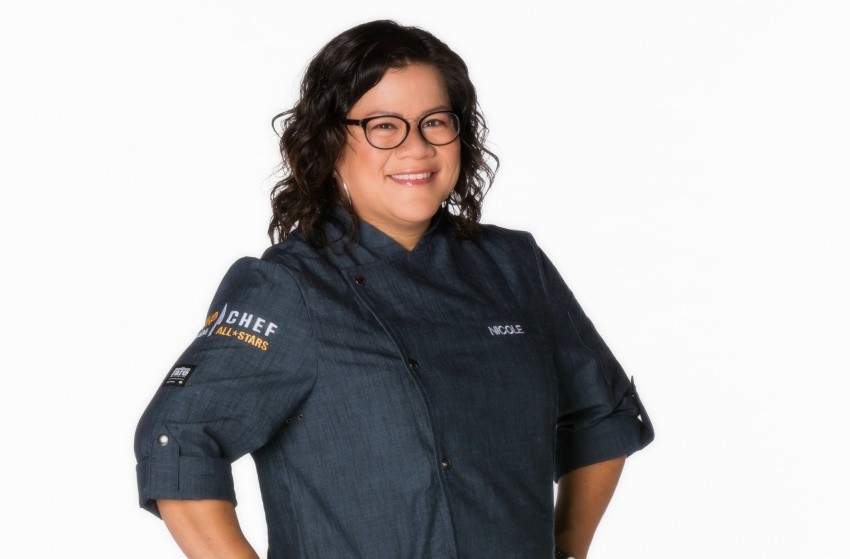 Appeared on: Season three
How she ranked: 5th place
What she's been up to since: Still operating her successful boutique catering company, Nicole Gourmet, the chef ventured into the fast-casual restaurant world last winter, opening up Cluck 'n' Cleaver with sister Francine. The fried chicken eatery came to life because of the chef's fried chicken that she was famous for making for her family and friends. Gomes also spends a lot of time in Vancouver throughout the year and is looking at expanding Cluck to the West Coast.
Strength: As she proved in season three, a truly talented caterer can handle all sorts of unorthodox cooking situations and challenges. The chef was also a fan favourite, so we're predicting her to be an early front runner, much like Connie.
Weakness: This chef is known to be a bit of a whirlwind in the kitchen, so she may be a hindrance in a team challenge.
Odds of winning: 4:1
Trevor Bird (Vancouver, B.C.)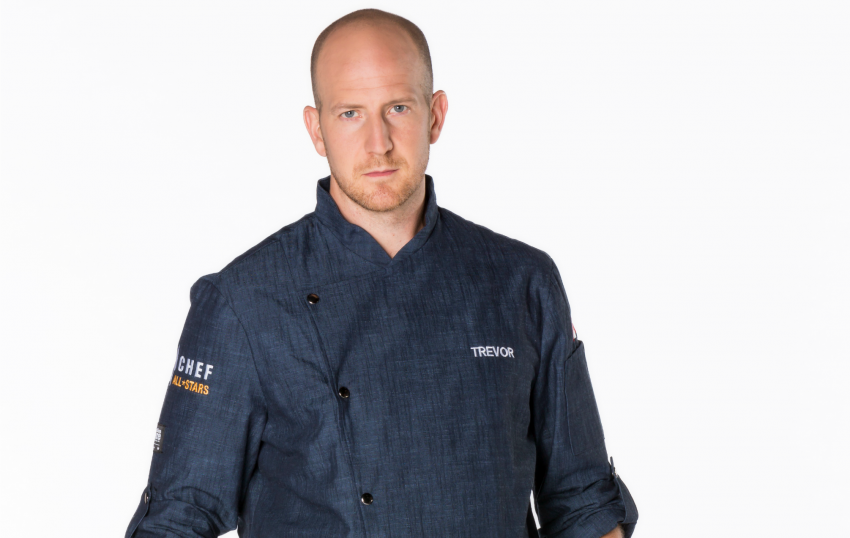 Appeared on: Season two
How he ranked: 2nd place
What he's been up to since: At the tail end of his season, Bird opened the uber-popular restaurant, Fable Kitchen, in Vancouver. Still pretty much as busy today as it was when it opened, his farm-to-table, simple, but tasty cuisine has proven to be a recipe for success in Vancouver's cutthroat food scene. In 2016, Bird opened his second restaurant, Fable Diner, which offers diner-inspired food in a fairly lavishly designed eatery.
Pro: Known for his creativity and focus, Bird nearly clinched the winning title for his season, so perhaps the second time can be the charm?
Con: Any restaurateur will tell you that overseeing kitchen operations at two busy restaurants can make you more of a logistics manager than spending large amounts of time in the kitchen for lunch and dinner services. Let's hope Bird spent some time getting back into the swing of things before filming this new season!
Odds of winning: 7:1
Trista Sheen (Toronto, ON)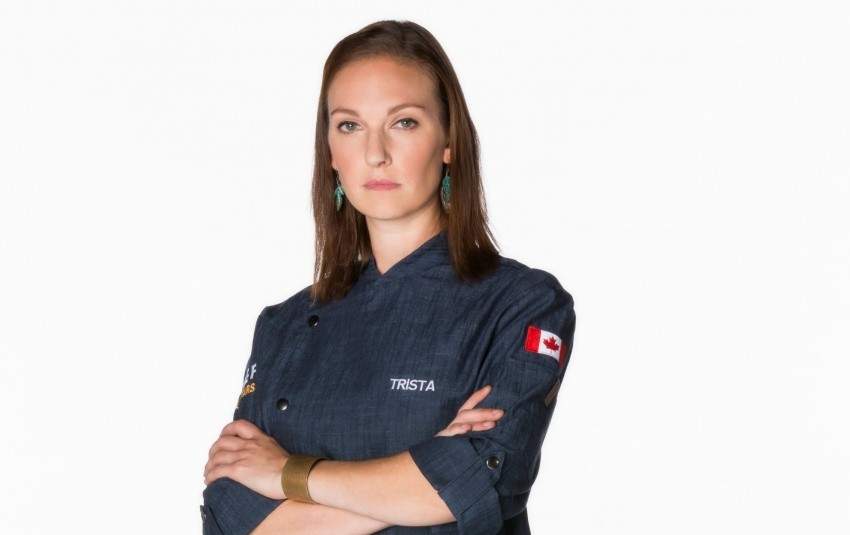 Appeared on: Season two
How she ranked: 6th place
What she's been up to since: Sheen has kept mostly out of the chef limelight and, until relatively recently, was hard at work as the head chef of Bar Begonia, a popular restaurant that's part of the Wilder and Rose group (Rose and Sons, Fat Pasha, etc...). Now, the chef is doing a mix of restaurant consultation while waiting to decide on a new venture.
Strength: Like Tay and Gallagher, Sheen has been very active in restaurant kitchens before and after Top Chef Canada, so her skills should be nice and sharp.
Weakness: Sheen did not perform very consistently during her time on season two, so we're crossing our fingers that she's developed more self-conviction in the past five years.
Odds of winning: 6:1
Todd Perrin (St. John's NFLD)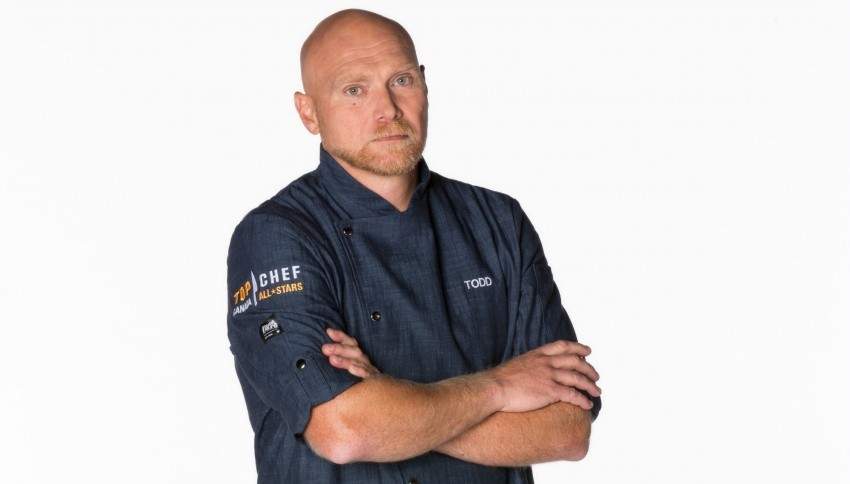 Appeared on: Season one
How he ranked: 8th place
What he's been up to since: With his restaurant, Mallard Cottage, being recognized by a variety of national restaurant lists such as Canada's 100 Best Restaurants (2016, 2017) and enRoute's Canada's Best New Restaurants (2015), Perrin has been pretty busy in St. John's, but does travel occasionally in Canada for a mix of culinary events. He has a second restaurant in the works, just a stone's throw away from Mallard, which is supposed to be more focused on the breakfast side of things.
Pro: Perrin's East Coast style of cooking will be noticeably more unique than competitors from larger city centres. Mallard Cottage is also famous for its brunch, so if there's a morning meal challenge, he should be able to throw down.
Con: On the flipside, regional Newfoundland-inspired cooking may not stand out as much beside other creations that offer bright colours and fresh, vibrant flavours.
Odds of winning: 8:1
Who's missing?
A Top Chef reprise isn't in the cards for every former cheftestant, whether it's due to scheduling conflicts, potential lack of interest or production decisions. Nonetheless, here is a handful of Top Chef Canada alumni we would have loved to see compete on this new season.
Chris Shaften (Kelowna, B.C.)
Owning Krafty Kitchen, one of the most successful restaurants to open in the Okanagan in recent years and having a no-filter type of persona (for better or for worse), the quirky, but talented chef, Chris Shaften seemed like a natural fit for an all-stars season. With that said, Shaften will be the first person to admit that he does prefer having fun over taking competition as seriously as other competing chefs does. All the more reason to have him on though, we'd say.
Danny Smiles (Montreal, QC)
Likely due to a filming conflict with his current series, Chuck and Danny's Road Trip, more than anything, Smiles is notably missing from the all-stars chef lineup. It's probably a big relief to the competing chefs, though, seeing as Smiles seemed to cook his way to the runner-up spot in season three with ease.
Darryl Crumb (Winnipeg, MB/Montreal, QC)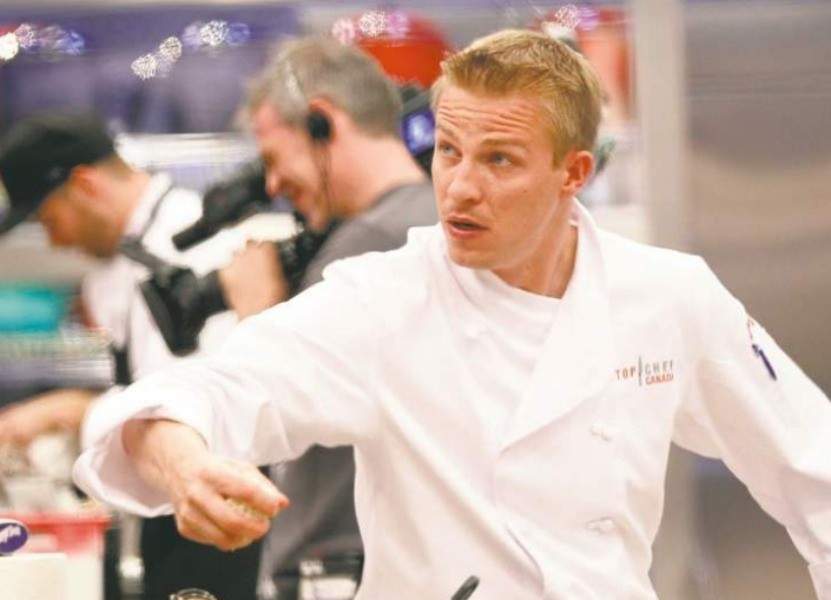 Since Crumb performed decently well (7th place) in the first season of the show and was the only competitor living and working in a Prairie city (though he currently resides in Montreal), it would have been nice to have him on the show for a little Prairie representation. To be fair, there are also no former Quebec competitors in this season either.
Shelley Robinson (Vancouver, BC/Edmonton, AB)
Honestly, we were very surprised to not see Robinson in the chef lineup. The chef has decades of culinary experience (and counting) and ended in a respectable fifth place on the fourth season. In addition to that, Robinson is also a Chopped Canada champion.
Top Chef Canada premieres at 10 p.m. (ET) on Food Network Canada.
Get a taste of what's to come with this exclusive Top Chef Canada sizzle reel