Last week, Halifax welcomed Julep Kitchen and Cocktails to a historic building in the downtown core.
The grand scale renovation of the St. Paul's building on the corner of Barrington and Prince Street, which many Halagonians will remember as the location of JWD booksellers, is now complete. Its interior has been transformed into large, sophisticated high-ceilinged dining space, and exposed brick and stone pay homage to the history of this historically significant building.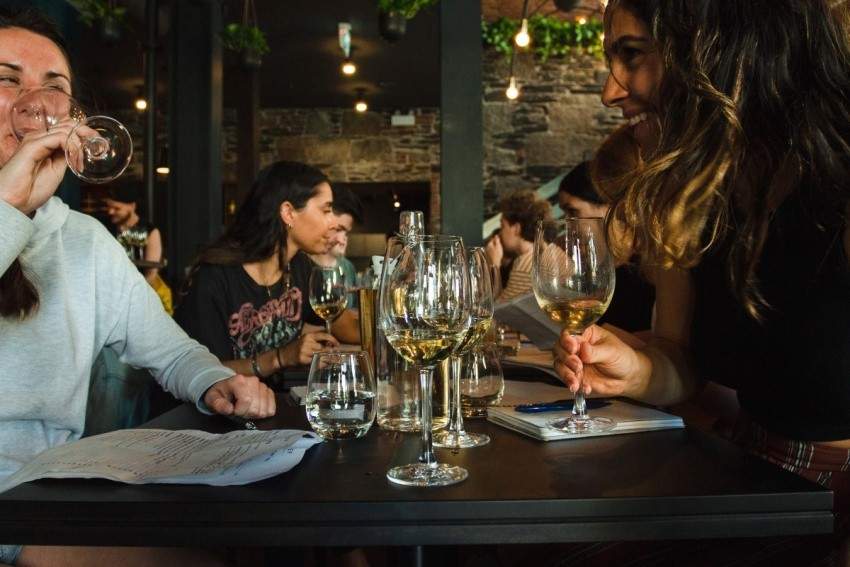 Behind the menu design is chef Lawry Deneau, culinary creative behind Unchained Kitchen, the in-house eatery attached to Chainyard Cider in Halifax's North End. Fans of his Louisiana-Creole-Acadian inspired cuisine will be delighted that Deneau has brought a few Unchained favourites, such as the handmade tourtière ravioli, to the downtown location, with other familiar Unchained tastes scattered throughout the menu. For example, the lobster "beignets" are reminiscent of Unchained Kitchen's okra blue cheese donuts, while a version of the sticky-sweet Unchained Spice Krispies appears on Julep's menu as a playful and generously portioned Meghan's Southern Sweets Board.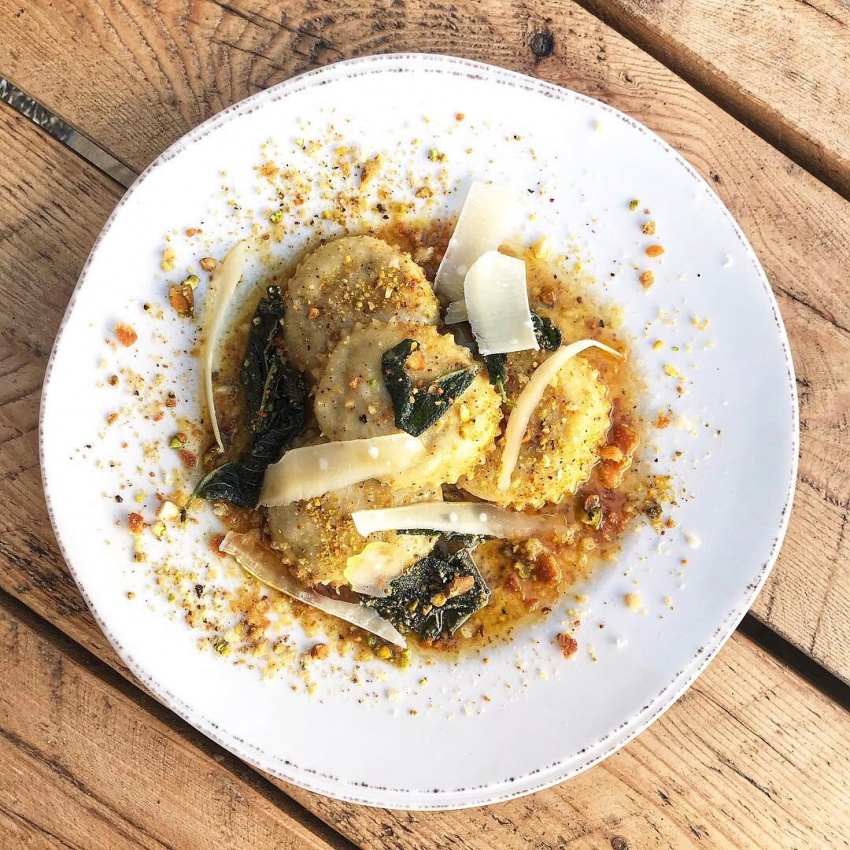 There's plenty of seafood too, including a delicious trout butter served with a chickpea and Parmesan cracker, scallop ceviche, local oysters at $3 a shuck, and paella served with crawfish. Vegetarians are also well catered for in the Smalls and middles section of the menu (although even the small portions are generous), if not in the main course selection.
The service at Julep is top class with white linen napkins, solid cut glass tumblers for water, and shiny nickel-plated ones for the signature mint julep cocktails. Part-owner, Ryan Wolfe, says that staff were hired for their positivity as well as their service expertise.
The playlist is a tribute to the Southern U.S.; bright, colourful tunes from New Orleans and beyond, while the vibe is dominated by that familiar relaxed Chainyard feel, but the décor is so sophisticated that Julep feels very big-city.
"It's like Unchained, but all grown up," says Deneau.
Last summer, grown-ups were hooked on cider, but right now, they're onto mint juleps.