When Karen McAthy of Vancouver-based Blue Heron Creamery received notification from the Canadian Food Inspection Agency (CFIA) at the end of January about the way she names her plant-based cheeses, it was hard to imagine the media attention that would ensue. By mid-February, The Globe and Mail had run a story about the complaint, resulting in an outpouring of support from those who love her cheese… and some downright nastiness from those who don't.
"There has been some incredibly personalized aggression… not just in the internet communications threads, but directly sent, and that has been extremely upsetting," says McAthy, who is also the author of The Art of Plant-based Cheesemaking. "We do not understand why someone would take the time out of their day to articulate such awful things."
On the East Coast, plant-based butcher Lauren Marshall faced similar hostility last month when, in "Love the Way We Bitch" (a write-in section of local newspaper The Coast), there was an anonymous rant about the name of her business, Real Fake Meats, which markets itself as a "plant-based butcher."
"What's wrong with you vegans?" complained the writer. "You cannot be a butcher if you're talking about vegetables. I'm tired of these vegans spreading their propaganda."
For McAthy, the issue is academic, or rather, scientific, revolving around the question of whether cheese is a product determined by starting ingredient alone (i.e. dairy), or by the various processes used to make it.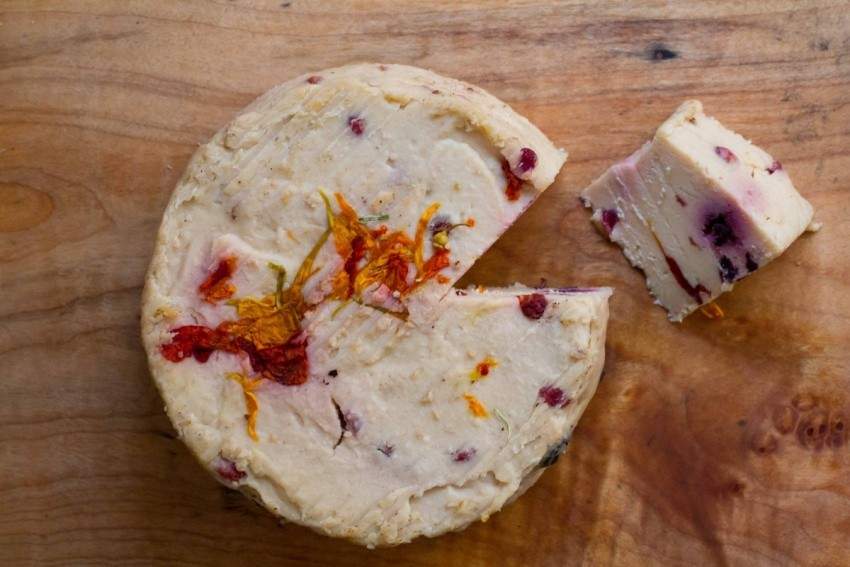 McAthy employs the definition put forward in the UN's Food and Agriculture's Codex Ailmentarius, which, she claims, allows for an understanding of cheese as the outcome of process that uses digestive enzymes or microbes to coagulate proteins (and follows with other related processes such as pressing and brining.) Modern plant-based cheeses use ingredients such as Rejuvelac to culture a plant-based base (often nuts), resulting in a tangy cheese-like taste.
"I have had conversations with dairy cheesemakers who understand what I do," says McAthy.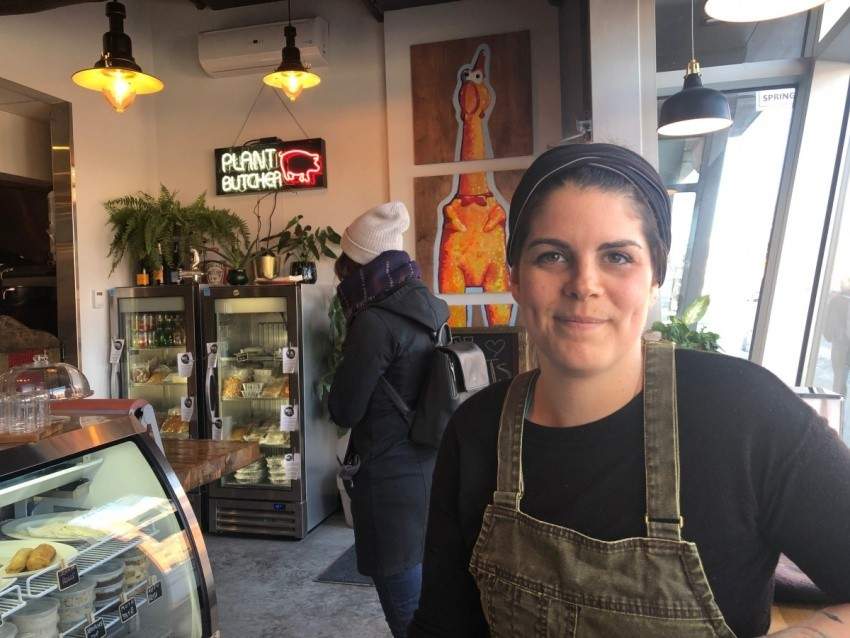 In Halifax, Marshall, who makes a range of inspiring fake meat products in addition to plant-based cheeses, shares McAthy's sense of incredulity.
"I don't really understand the anger," she says, "but I guess maybe that is coming from meat chefs or butchers in the city. I think it's very well known what we do. We're not stealing meat customers. If you want steak from a cow, then you know where to go and get it."
But in Marshall's case, the word "butcher" also offends some of her potential customers: plant-based eaters who are disgusted by its connotations.
"They associate the word butcher with slaughter and blood and anger," says Marshall. "They want to eat [our food] but they don't want to associate it with meat."
By February 25, less than a month after the complaint (which was identified as coming from industry, rather than a consumer), and after what McAthy describes as, "much back and forth about what the correct language to use might be," the CFIA approved use of the term "100 per cent dairy-free plant-based cheese" on Blue Heron's website and online marketing materials. Her labels, which do not say "cheese", were never actually a problem.
McAthy says that she is "happy to see a dialogue evolving regarding the use of the c-word, what it means… and what it means for language to change over time and with usage."
She also points out that in choosing to become a vegan chef or producer, there is a sense of responsibility, since one is naturally thrown into some level of advocacy:
"As a vegan chef or even producer, you need to know why you are choosing this realm…you often have to clarify where you sit with regard to the layers of ethics involved. I think it would be very difficult to simply produce a product, market it intentionally as vegan and then not be willing to engage in the inevitable conversations, challenges and questions that come your way."
Back in Halifax, despite the criticism of the use of the term "butcher" from both sides, Real Fake Meats continues a booming trade in grilled "cheeze" sandwiches, donairs, and even, simply "steak."