When you've initiated something as ambitious as a roving pop-up restaurant, like our annual Prairie Grid Dinner Series, many questions pop up in your mind.
"What have I talked these nice people into?" is one I had shortly after a speedy tear-down at our Edmonton dinner venue, the beautiful CKUA Performance Hall. The same question arose last year as well, at the midway point of the dinner series after we had dismantled our setup in a different space overlooking the river valley. Getting past the midway point on tour always seems to be the most challenging part, but it reminds me what teamwork is all about.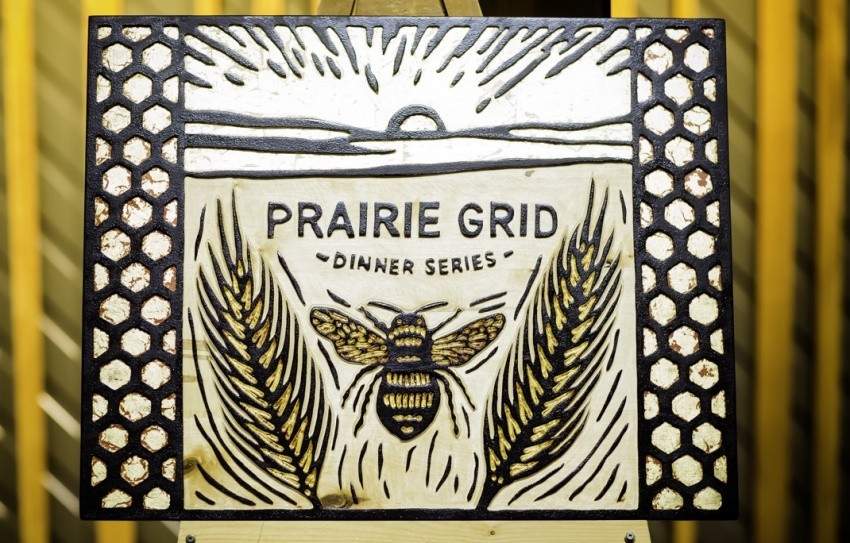 Though I don't think a guest would have been privy to it, there were plenty of stresses behind the scenes, during and post-dinner, that our amazing Prairie Grid team had to work out to soldier on with setup and service. This dinner series is truly a labour of love for myself and Eat North, so it was truly an honour to work side by side with an array of creative professionals to bring this wild, Prairie sky-inspired idea to life this fall.
At the final pop-up inside Winnipeg's Union Station last Thursday, I asked the attendees if anyone had ever been to a Stevie Wonder concert because when he's wrapping up the show, he thanks everyone; and with a big band like his, it takes a little while. My thank-yous today are not so different.
A huge thank you to...
The Prairie Grid Dinner Series: From Dawn to Dusk chefs and bartender
Beth Rogers and Thayne Robstad (Hearth), JP Pedhirney (Bridgette Bar), Steve Brochu (Chartier), Mike Robins (Sous Sol), Jessica Young (Diversity Food Services), Adrian Chappell (barkeep extraordinaire, The Hollows and Primal Pasta) and Christie Peters (The Hollows and Primal Pasta) for signing on for this culinary roadshow. Your ability to work together as a team through thick and thin and to collaborate was amazing to see firsthand. I know being away from your kitchens for nine days is beyond stressful. Thank you for lending your passion to this project.
The Prairie Grid Dinner Series: From Dawn to Dusk creatives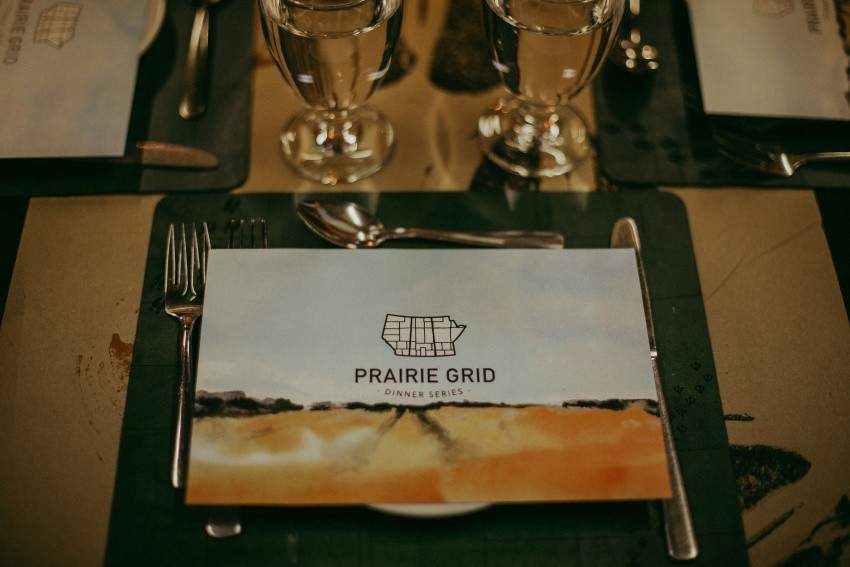 Kat Marks (leather farm grid place mats), Lisa Brawn (woodcut artwork and table runner stamp design), Sara Clark and Karen Hare (abstract wheat field centrepieces), Caitlin Power (server aprons), Jenn McCurry of Pepo Ceramics (ceramic platters and bowls), Victoria Stan-Harold (menu artwork), Lindsey Rewuski (projection art installation) Nicole Fewell of Porter's Tonic (rhubarb lavender tonic syrup), Will Kotowitz of Meuwly's (custom cured meats), Chelsey Parker of Meatchops Leather Shop (Prairie Grid beef jerky), and Caitlin Quinn of Eau Claire Distillery (Prairie Grid gin).
Your ability to bring this year's theme of "dawn to dusk" to life through your creative mediums--whether visual, edible or otherwise--was especially phenomenal and magically cohesive when it all came together on the table for our guests.
The Prairie Grid Dinner Series: From Dawn to Dusk road crew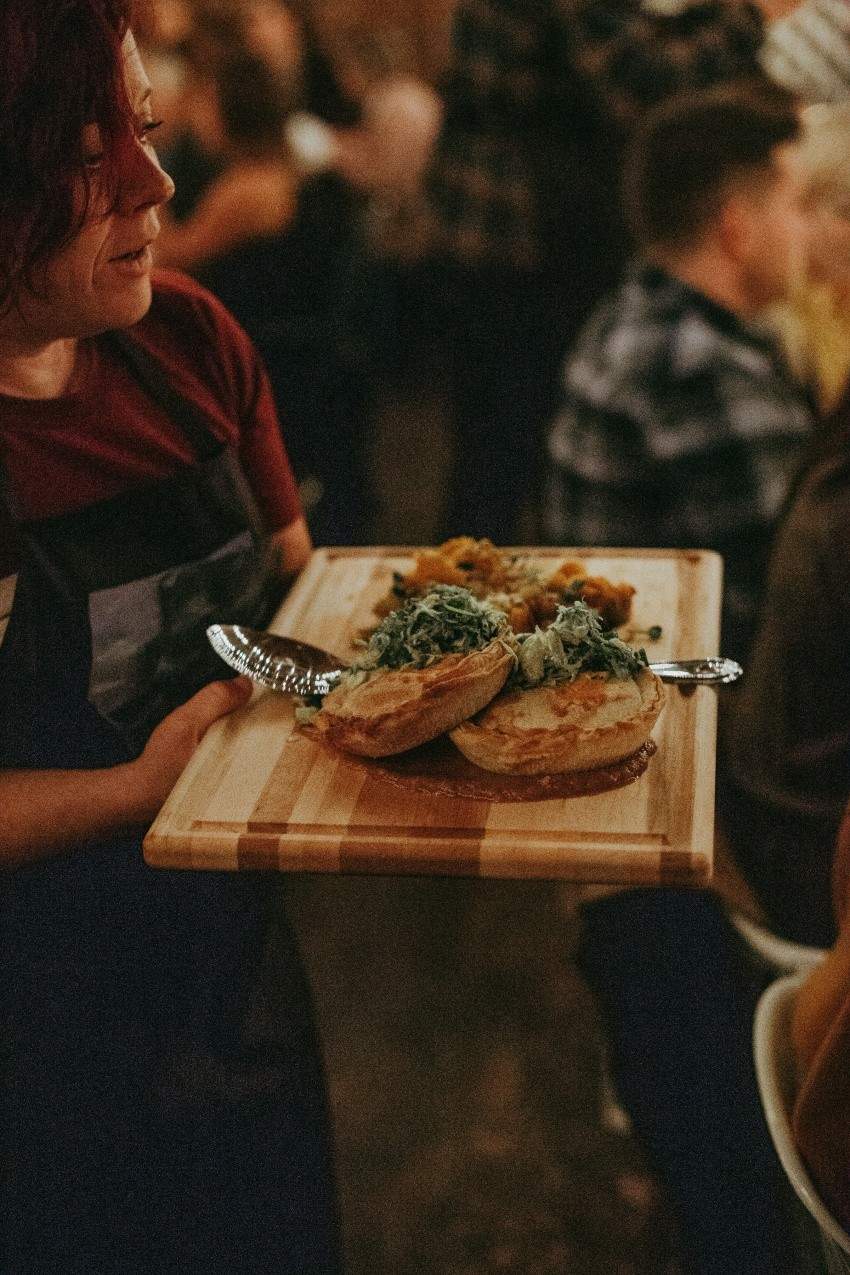 Jenn Sharp and Kerry Bennett. You two took charge and ran our dinner series in four dramatically different spaces and did so with ease. Your ability to adapt helped to keep things running smoothly for everyone sitting down for dinner. All of your help in setting up, running around for last minute items and tearing down after impossibly long days did not go unnoticed or unappreciated. I think we owe you both a day (or days) at the spa.
Cat Ditto, thank you for coming on in our hour of need leading up to the dinner series and all of your swift work handling all sorts of administrative to-dos that allowed us to operate on-location with ease. Organization is key and you were that key!
Sam Brown, our social media manager who ended up doing so much more than simply telling our Prairie Grid story through social mediums. All the highway driving, unloading, reloading and helping out in whatever capacity was needed in a crunch, you did with a bow on top. You were an essential part of the glue holding everything together.
Our resident filmmaker, James Reid of Motioneer Productions and writer-in-residence, Twyla Campbell. Not unlike last year, the amount of work you put in daily went well outside of the boundaries of your duties as storytellers. Thank you for putting your creative energy into Prairie Grid each day while not being afraid of doing some heavy (and occasionally messy) lifting.
Every Prairie Grid Dinner Series: From Dawn to Dusk contributor from across Alberta, Saskatchewan and Manitoba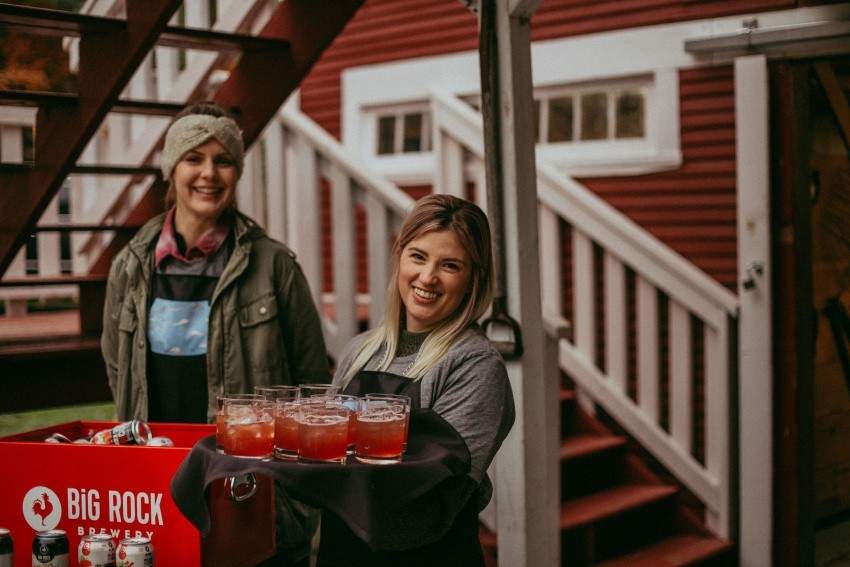 From frantically calling my twin brother who flew home to Saskatoon solely to attend our dinner event and requesting that he bring two space heaters to our Saskatoon event space immediately because the main heater was failing, to the talented musicians who serenaded during our cocktails hours, and the service staff who helped bring our four city pop-up to life, there were so many people who offered a helping hand throughout this adventure. Thank you to you all for being a piece of the puzzle that made our dinners complete.
The Prairie Grid Dinner Series: From Dawn to Dusk sponsors: Big Rock Brewery, Canada Beef and Cadillac Canada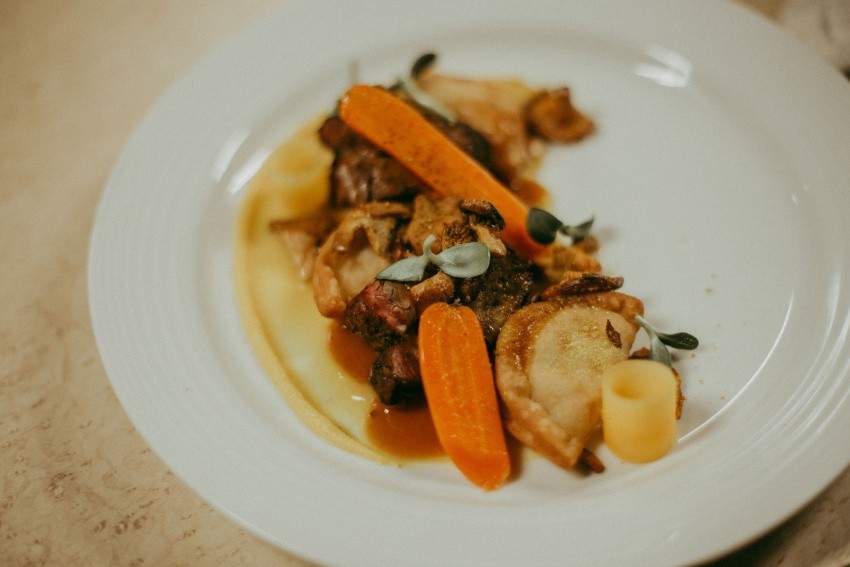 There is absolutely no way a dinner series like this, with custom-made components and on-the-road approach, could be possible without sponsors who believe in the idea behind it enough to support it. I would like to thank Big Rock Brewery, Canada Beef and Cadillac Canada on behalf of everyone at Eat North and the Prairie Grid Dinner Series for helping us see this project to its full extent. We could not involve as many artisans, visual artists and makers as we do without your support.
It's time to take a little breather (you can also catch up on the whole series with Twyla Campbell's articles below), but I'm excited to see what fall 2019 brings for our annual celebration of the Canadian Prairies. Until then, I hope you all remain as #proudtobeprairie as we are.