In May, the Hyatt Regency's Sandstone Lounge received a new look and a new name. The space, now Thomsons Kitchen and Bar, features exposed brick, velvet banquettes and walnut tables. Gone is the somberness of the room anchored with mounted animal heads and weighty club chairs.
It would be easy—and perhaps expected—of the Hyatt to do what many hotel restaurants do when it comes to menus: offer standard fare using ingredients supplied by a corporate distributor, but this Hyatt, host hotel to events like Calgary Pride and the Canadian Country Music Awards, knows that sometimes challenging Standard Operating Procedure isn't such a bad thing.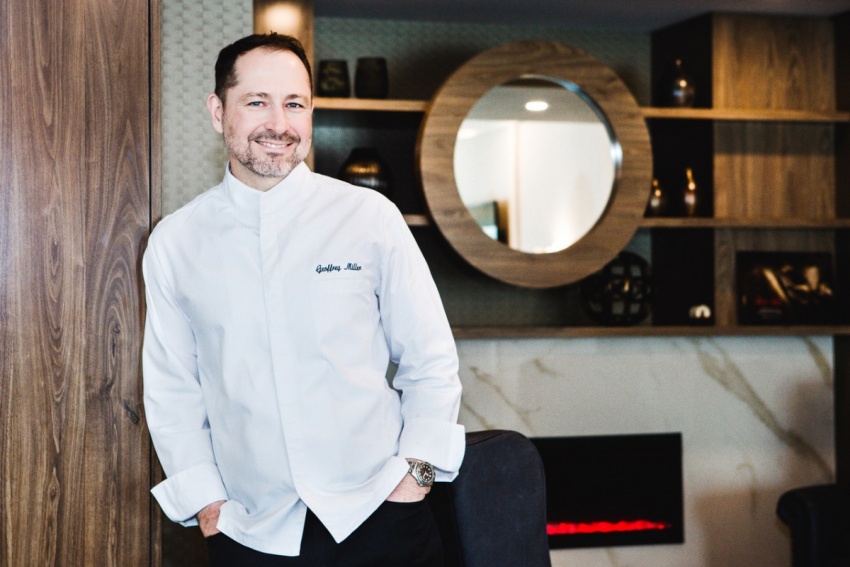 The new menu is courtesy of executive chef Geoffrey Miller, a 25-year veteran of the hospitality industry. Miller spent 16 of those years at various Hyatt Hotels and Resorts around the globe. Working with sustainably raised and local ingredients like he did at his last Hyatt position (in Tokyo) was the norm. When given the opportunity to create a menu at Thomsons, Miller wasn't interested in "going backwards."
"We have a wealth of good producers in Alberta. It makes sense to use them," he says, expressing admiration for the greens he gets from urban farmer, Kye Kocher of Grand Trunk Veggies, and beef from Top Grass Cattle Company near Drumheller.
When Miller speaks of Calvin Rassler's methods of rotational grazing and land sustainability at Top Grass, I know this chef isn't using buzzwords for the sake of sounding current.
"The cattle are healthier and the meat tastes better than conventionally-raised cattle. It's also better for you," Miller states.
Among other nutritional benefits, grass-fed beef is reported to be lower in saturated fats and higher in vitamins B and E, and omega-3 fatty acids.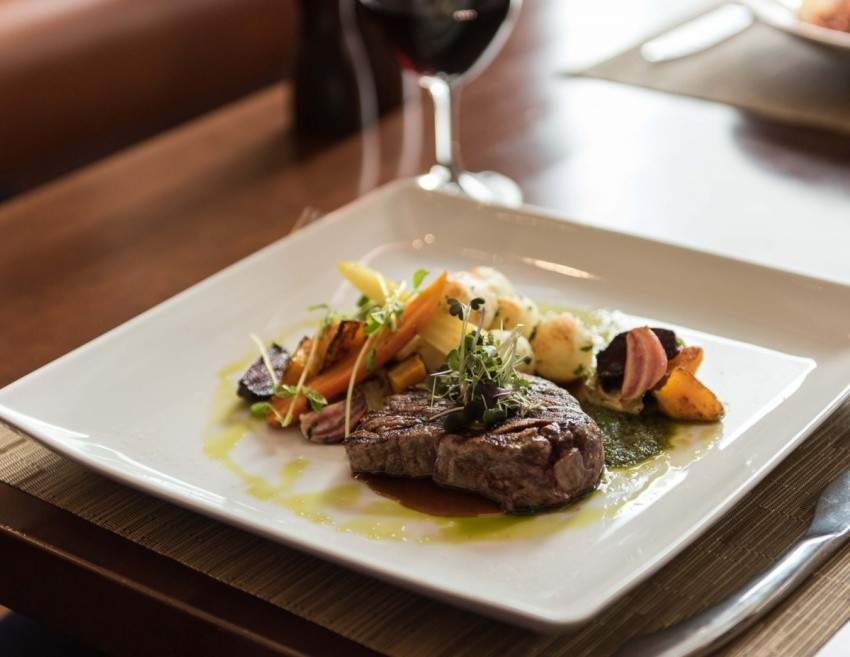 If Hyatt customers want the full Alberta beef experience, they'll get it in this steak. The first bite speaks directly to the animal's terroir. The meat is robust with mineral and herbaceous notes. The bone marrow butter that accompanies it is deliciously decadent.
Miller points out items like empanadas and grilled halloumi cheese, saying that international guests want comfort food, too. After devouring both the smoked vadouvan chicken wings and the scallops draped with lardo, I can attest to the comfort food factor.
Knowing how the product is raised is only one aspect of understanding food. How to fully utilize it is another.
To achieve this, Miller brings in beef carcasses and whole fish and involves the kitchen team in hands-on education. The trimmings are packaged and put aside for farmers market on days when Hyatt staff are given the opportunity to purchase these food bits along with anything that Miller doesn't want to waste, like herbs and other produce that might not make another week.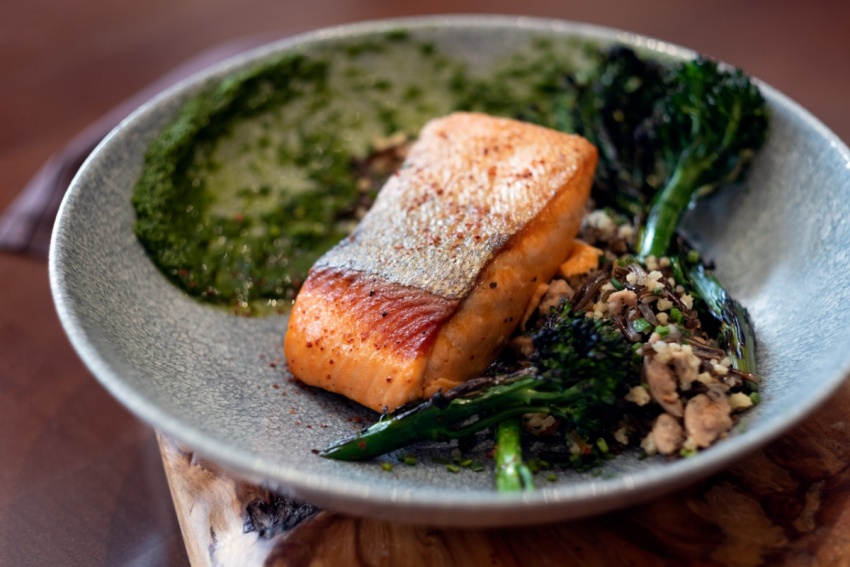 On these days, staff have the opportunity to ask the chef questions. How would you cook this offcut of beef? What does one do with salmon trimmings?
Team pride is another facet of Miller's kitchen ideology. Each week, he challenges his pastry team to come up with a feature cake, leaving the concept, recipe and development up to them.
"They've never disappointed me," he says, as he places a chocolate-y mountainous slab before me.
The three-layer fudge cake with coconut pecan custard and chocolate buttercream is divine and I can understand why his team is determined to never disappoint him: chef Miller leads by example and with integrity.
You can never go wrong with that model.
Thomsons offers daily lunch, dinner and happy hour, plus brunch on Sunday. Find them at 112 8th Ave. S.E. Calgary.