Although there aren't many Canadians traveling abroad at the moment, the comforting arms of Canadian cuisine have long since wrapped themselves around the globe. Quintessential Canadiana classics like butter tarts, back bacon, and most notably, poutine can be found far and wide.
Seven years ago this weekend, authentic poutine made its official debut in London, England, courtesy of Canadian-born chef, Paul Dunits. Since then, Dunits and The Poutinerie have garnered ongoing international acclaim, offering up authentic Québecois-style poutine with squeaky cheese curds, crispy fries, and rich, silky gravy.
But the path to becoming the U.K.'s premier poutine shop didn't come without its share of challenges. According to Dunits, without the support of fellow Canadians—expats and homeland visitors alike—and the fierce patronage of his loyal customers, exposure from outlets like the BBC and Londonist may have never occurred.
"Starting your own business and building it from scratch is hard enough. Doing it in another country whilst bringing a new dish that no one really knew about back then was tough," chef Dunits explains. "The support of Canadians helping introduce their friends or colleges to the wonders of poutine, it didn't take long to see that we had something. I am very proud of what we have achieved over the years and the publicity that has come with it."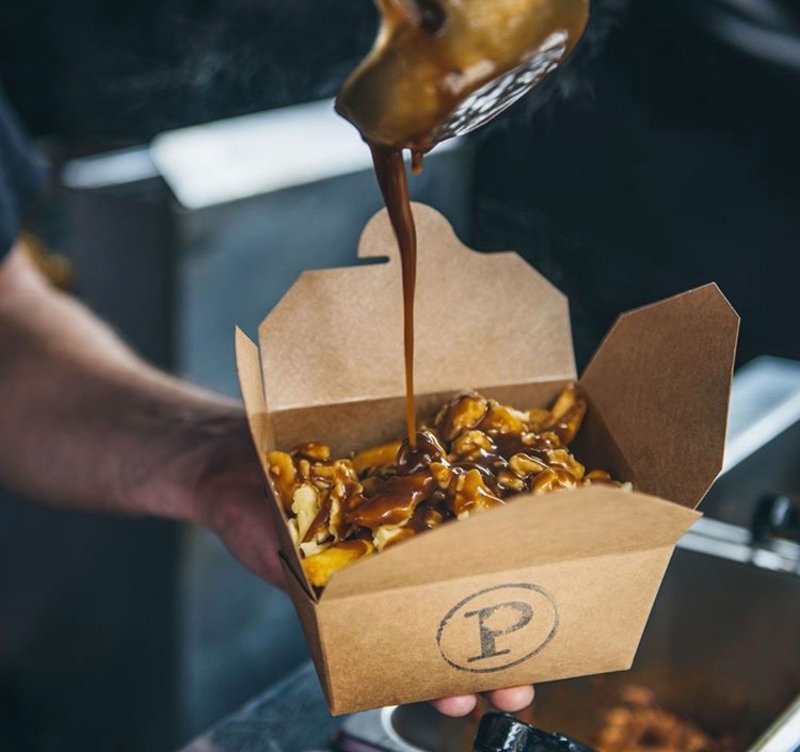 The idea of starting a poutinerie may seem relatively straightforward to folks here in Canada, but Dunits says the true challenge lies in the very nature of poutine itself.
"The simplicity is what makes it so difficult. There is nowhere to hide. If any of your three ingredients is wrong, it will throw the balance off," says Dunits. "I have been a chef for 20 years and understand food, I'm a good cook. I also know you can 'over-chef' poutine. Too much and it loses its identity."
Like most businesses, The Poutinerie has had to adapt and diversify since the onset of the pandemic. Over the next few months, chef Dunits and his poutine shop will be popping up at a variety of markets and will continue to sell DIY poutine kits online.