We're officially halfway through season 4 of The Great Canadian Baking Show and tonight, our bakers are confronted with Italian week. You know what that means; they're living la dolce vita in the GCBS tent!
The episode starts off with co-hosts Ann Pornel and Alan Shane Lewis scooting around the park adjacent to the GCBS tent to mimic the way people get around in Italy. Ann gets a smile out of me with her line about not being able to keep up with Alan on the scooter because she had a big breakfast. I've been there. Food comas are very real for me.
Also, Ann is really making me rethink bright, bold coloured eyeshadow. It really works for her.
Hearing Dominike say "there's only seven of us now, there's nowhere to hide anymore," feels like foreshadowing, but I don't agree with the sentiment. There are six other bakers still in the mix.
This line would be more appropriate if this was the final episode. Hide away!
Signature Bake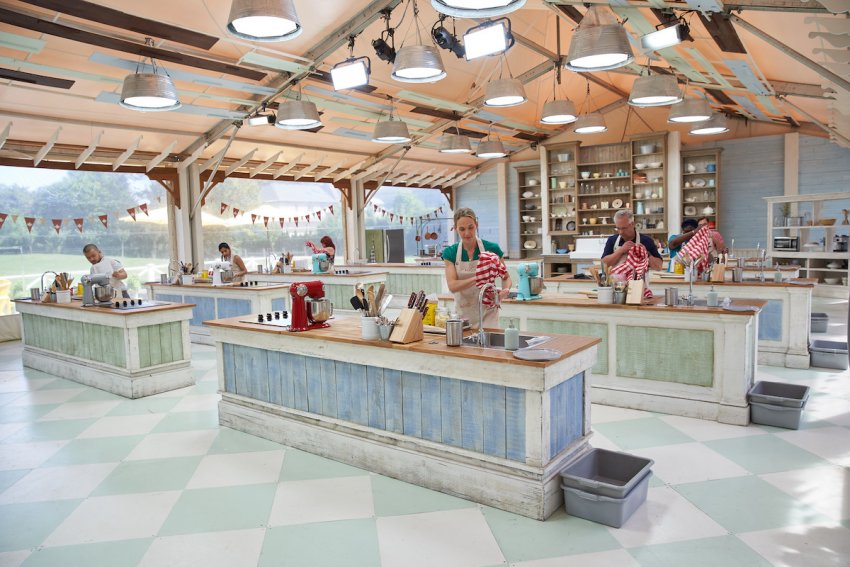 Biscotti is our Signature Bake of the week. More specifically, two dozen biscotti in two different flavours. The judges are looking for an interesting flavour combination with a traditional crunch. There's a fine line between making biscotti pleasantly crunchy versus tooth-achingly hard.
I ran my own baking business for years, but I never managed to master the "perfect" biscotti. Watching this episode has pointed out many of my mistakes. Hopefully, GCBS will dole out a recipe so I can feel confident in attempting to make them once again.
Dominike makes a triple cherry biscotti with maraschino cherries, candied cherries and kirsch (cherry liquor) as one of her biscotti flavours. Getting the proportions wrong would end up being a cherry overload. In addition to that, the syrupy liquor could result in the biscotti being too soft.
This is exactly what happens.
Tanner works with an impressive 12-inch long and 3-inch wide log...Get your mind out of the gutter folks, I'm talking about his biscotti dough made with fancy Marcona almonds!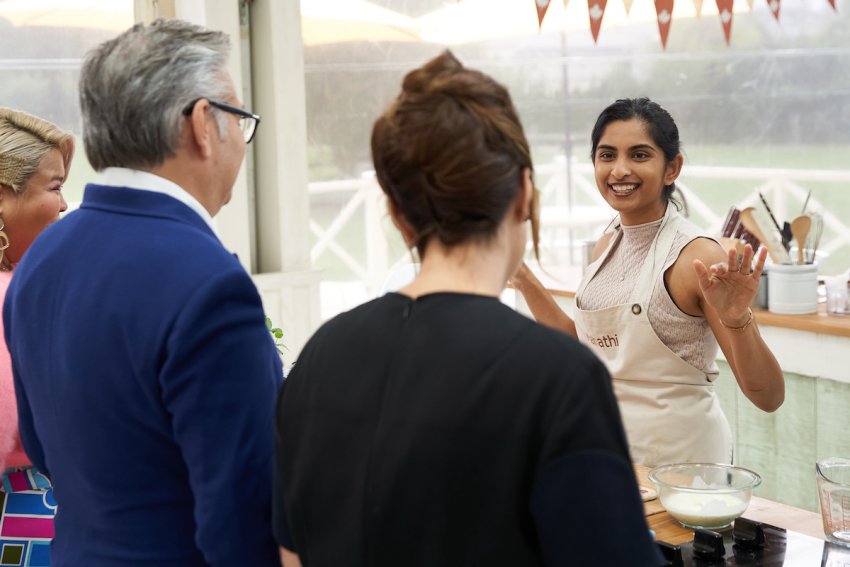 Mahathi commands plenty of attention during this part of the episode, baking with Jamaican sorrel (acidic hibiscus) which she learned about while living in Jamaica prior to moving to Canada.
Her two biscotti flavours are Jamaican sorrel and mango jerk and these were arguably the most creative flavours from the group. Having a foundation in Jamaican and Indian cuisine, I can only imagine she comes up with very delicious fusion recipes at home.
Sheldon took everyone back to summer camp with his granola biscotti which turned out to be really good trail mix bars, but not quite what the judges were looking for. He did win the judges over with his s'mores biscotti though.
Tanner's baked goods got the best compliment of the episode when Kayla says, "This looks like something we would find at an Italian bakery".
Tanner wins this round in my opinion, though no one was officially crowned.
Technical Bake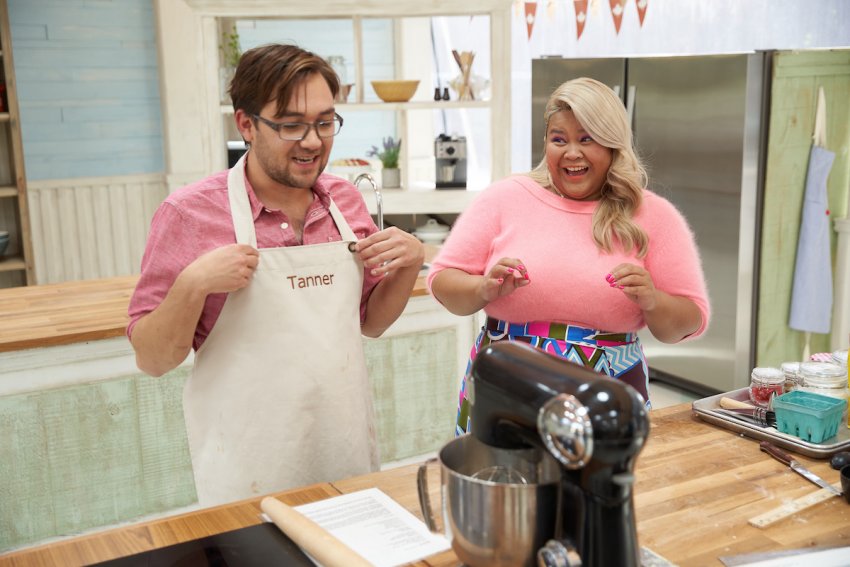 Alan starts off by telling the bakers that their recipes for the Technical Bake will be in Italian and Sheldon looks petrified.
I would have a similar reaction if I was in his shoes. Thank the baking gods that Alan wasn't serious.
The bakers are tasked with making 12 cannoncini — also known as cream horns — which are crispy puff pastry with a velvety mascarpone cream filling.
This is the longest time for a technical challenge on the history of this show. I heard three hours and fifteen minutes.
The process of making the puff pastry is similar to making croissants, as both doughs require tedious and laboursome lamination. Laminating the dough is the process of folding butter into the dough multiple times to create layers in the pastry. I've made croissants from scratch once and it's a lot of work, so I feel for the bakers.
Cannoncini takes 25 minutes in the oven, however the recipe given to the bakers simply reads "bake until done".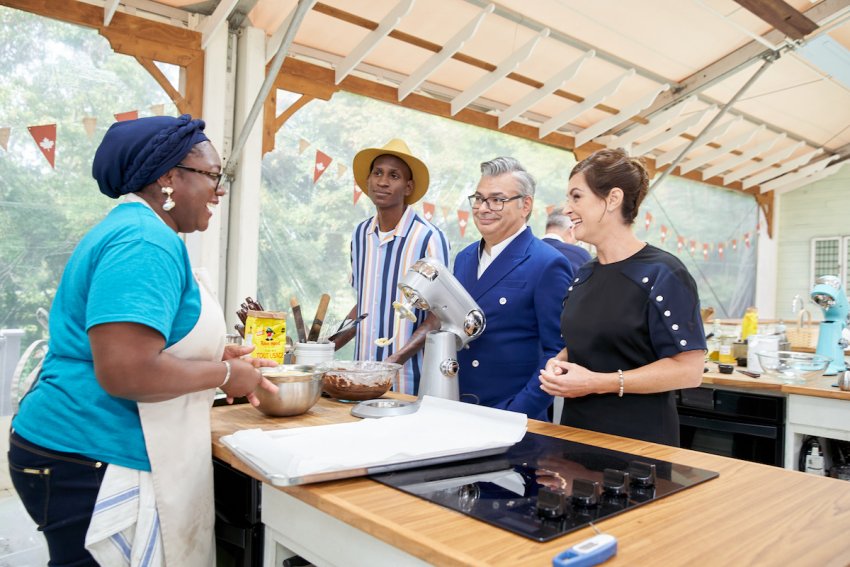 The charming Raufikat pulls her puff pastry out of the oven, notices that some parts were extra brown. Her reaction to this was "it's bad but it could be worse" and I really like that motto.
I might even get that tattooed across my inner arm. Sorry, mom!
When it comes to the judging, Bruno and Kayla examine individual layers on the outside and inside of the cannoncini to see if they were evenly baked. You can tell that even the judges are nervous for these bakers during this challenge.
There were plenty of inconsistencies in Dominike's puff pastry. Some parts underbaked while others overbaked. These issues plus a clear lack of lamination in her dough puts her in seventh place.
On the flip side, Mahathi is still riding high after her Showstopper win from last week's episode and wins this week's Technical Bake.
Showstopper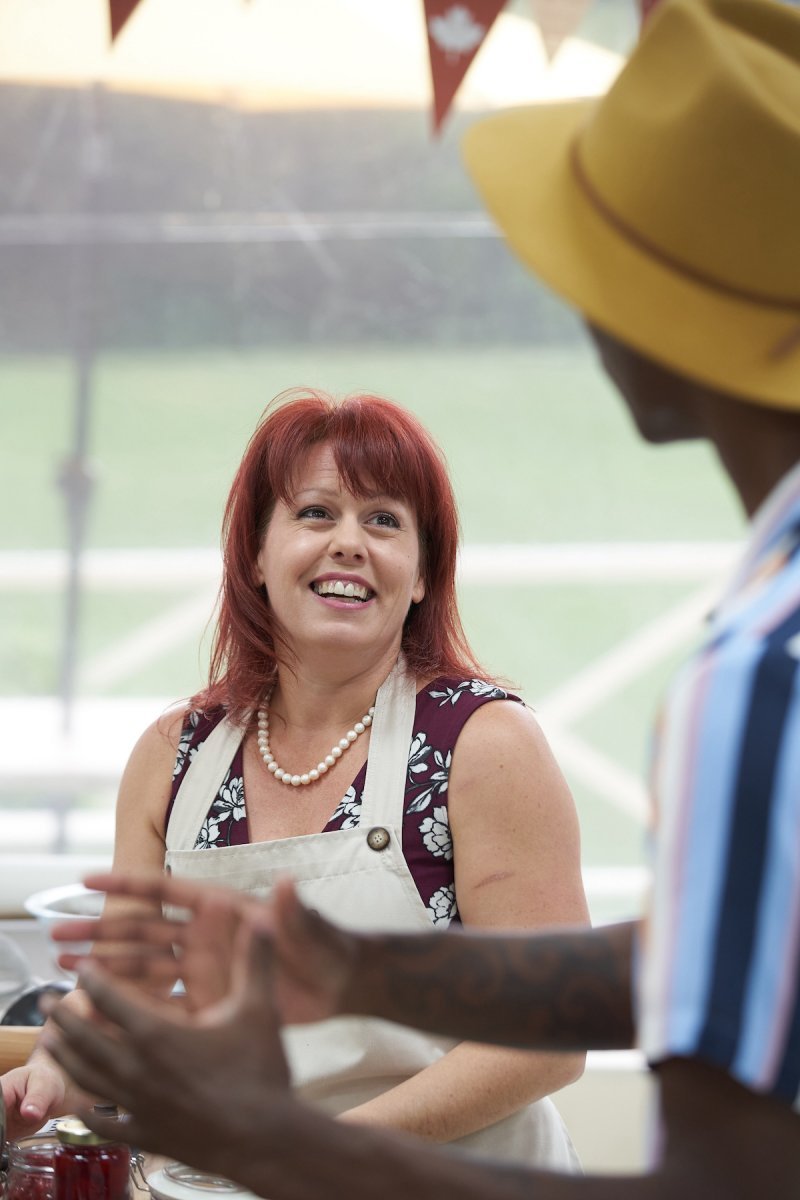 For the final challenge, our bakers must create an entire tower made of three different sweet or savoury treats with Italian roots. From Italian cookies to pastries to doughnuts, the home bakers deliver.
Dominike's Showstopper creation was a lot. She added two giant Italian flags in her tower that really feel like overkill. They take away focus from the edible part of her tower and the judges removed the flags immediately.
It's unearthed that Dominike's bomboloni were fried unevenly and absorbed too much oil. Her amaretti cookies were overbaked, and overall, the judges really had nothing great to stay about her baking in this challenge, which is telling of where she might land at the end of the episode.
But Sheldon! Where do we even begin with his showstopper? The art, the engineering, the risks he took...they all paid off.
The layers in his "lobster tails" looked perfect. It takes skills to make these, as they require a crispy shell on the outside with hundreds of layers, a puffy dough in the middle and a sweet filling. He nailed it. Along with his perfect amaretti cookies and croquant.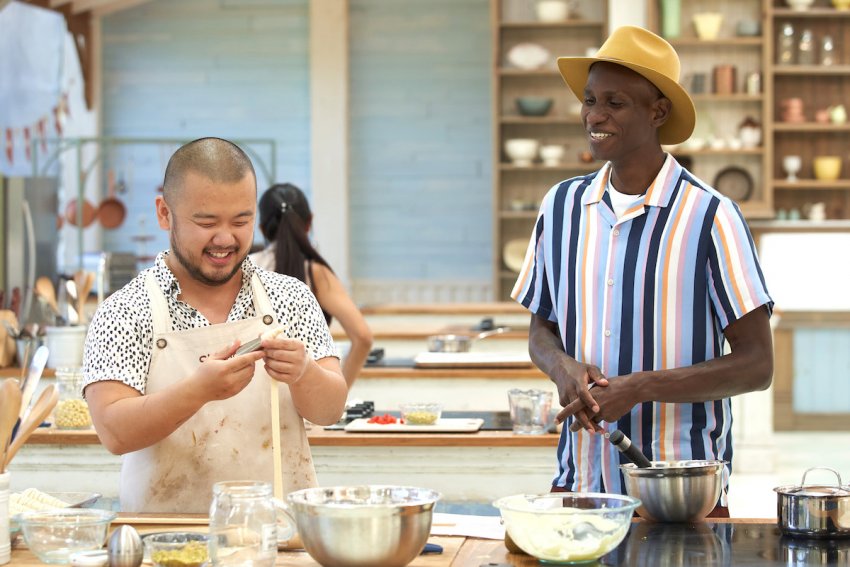 There were plenty of other highlights during this Showstopper challenge, but nothing as captivating as Sheldon's. Thus, it comes as no surprise that the talented Vancouverite is named the Star Baker of this episode.
Truly an amazing edible feat!
Alan has tears in his eyes as he announces that Dominike would be going home and I am a bit sad too. I loved her energy on this season of The Great Canadian Baking Show.
Dominike will be missed.
Kitchen Scraps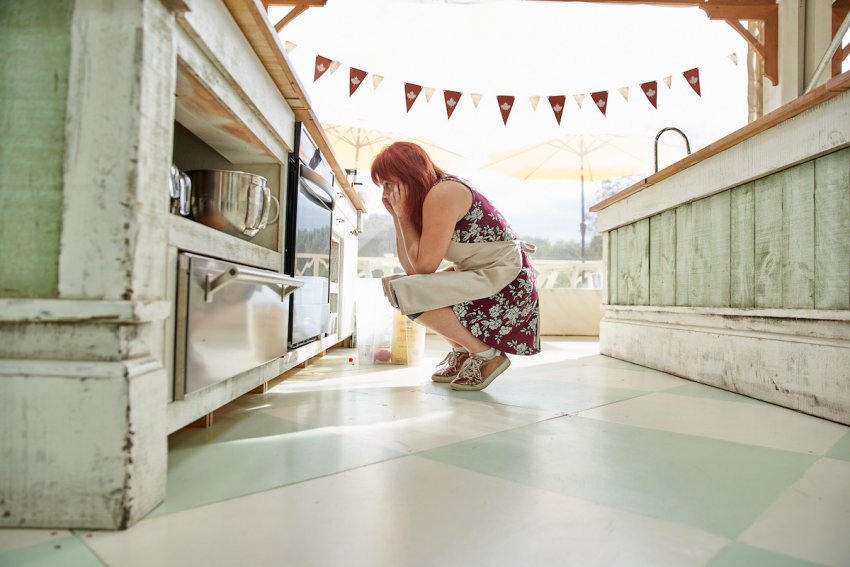 Baking is a game of precision, maintaining attention to detail, and in this case, keeping your composure under pressure. Dominike has the curiosity and creativity down, but I think if she also was able to maintain composure, she'd still be in the competition.
Tanner did something I had never seen before, he baked cookies directly onto the wooden dowels. Essentially, he made cookie kebabs which is a pretty awesome technique and very clever.
I'm curious as to why no one tried to make (or incorporate the flavours of) the iconic Italian dessert tiramisu or used limoncello. If I were a contestant, I would have made a lemon tiramisu, of sorts, dipping ladyfingers in a mixture of lemon juice and limoncello and then layering them with a mascarpone and whipped cream mixture...
Perhaps limoncello wasn't readily available, but regardless, I might make this dessert I've imagined right now.
As a final aside, I had never realized how many Italian desserts end in "i" until I wrote this recap. Holy cannoli!
The Great Canadian Baking Show season 4 airs Sunday nights at 8 p.m. ET on CBC and CBC Gem.