Plans to stay in and cook this weekend during lockdown? Us too!
Jokes aside, there's plenty to still get excited about when it comes to great Canadian tunes you can spin while cooking the weekend away at home. From a great song by Canadian pop singer Fefe Dobson–that admittedly snuck by us last fall–to new solo efforts by indie rocker Adrian Sutherland and singer-producer elijah woods, here are 10 Canadian tracks we are really getting into.
Adrian Sutherland - Respect The Gift
In his second single separate from the band Midnight Shine, Adrian Sutherland offers up a song that centres around appreciating what you've got. "Respect the Gift" is a captivating indie rock track with a message that's further amplified by choir-like voices in the choruses.
"'Respect the Gift' is about using our 'gifts' for good, and not taking for granted the everyday freedoms and luxuries we have. There's never been a more important time to appreciate all that we find precious, especially given the world we're living in today," says Sutherland.
The Divorcees - Must Be Nice
There's a lot to enjoy on The Divorcees' fifth studio album, Drop of Blood, that the country band just dropped last week. We're especially loving "Must Be Nice", a peppy old-timey-sounding country tune about a less than desirable person.
Don Amero featuring Rhianna Rae Saj - I Hate That Song
With that smooth, emotive voice, we could listen to Don Amero sing all day long. His latest single "I Hate That Song" is especially captivating thanks to harmonies by Winnipeg folk singer Rhianna Rae Saj–a beautiful vocalist in her own right.
elijah woods - lights
The first solo single by elijah woods–one half of the former duo Elijah Woods x Jamie Fine–proves that we can likely expect plenty of catchy bedroom pop tracks from the singer-producer this year. "lights" is a visual release, so make sure to check out the music video for it too.
Fefe Dobson - White Line Runaways
We've been jones-ing for a new Fefe Dobson track, so we are disappointed to say that this song from fall 2020 slipped past us. Linda Perry specifically tapped the Canadian singer (that now calls Nashville home) to sing on "White Line Runaways". The pop rock tune is a pleasant mid-tempo reminder that no one sounds quite like Fefe Dobson.
Here's to hoping Dobson puts out a new song or two in 2021!
Haviah Mighty featuring Old Man Saxon - Antisocial
Toronto rapper Haviah Mighty is starting off 2021 with a great new single that we can't stop listening to. Catchy verses aside, "Antisocial" is all about self validation and self worth. Like elijah woods, Mighty's new song also has a cool visualizer you can watch on her YouTube channel.
K-OS - SUPERNOVAS
We're also embarrassed for sleeping on this amazing pop-dance single by K-OS. Released back in September, "SUPERNOVAS" was produced by MSTRKRFT and is start-to-finish fun. Dance party, anyone?
Okay Mann - When You Go
There's much to love about this fast-pased indie rock tune by Okay Mann. With its earnest and genuine lyrics, a few lines into "When You Go" has us fully invested in the relationship being sung.
Petric - Autumn Leaves
Manitoba-based country trio Petric just released their full-length album, Flashbacks, and with plenty of country pop-rock gems, Canadian country fans will happily soak up this nine track album from start to finish.
The hopeless romantic that lurks deep down in us is especially taken by "Autumn Leaves". A lovesick song that would feel perfectly at home at the end of a Hallmark movie while the credits roll.
Virgo Rising - Headlights
Beautifully haunting, "Headlights" is a lo-fi indie rock song from Winnipeg's Virgo Rising that offers up cooing melodies, subtle crescendos and plenty of emotion. This is the first single from the Winnipeg trio, so it's a safe bet that we will be hearing more from them throughout the year.
Eat North's Cooking Playlist on Spotify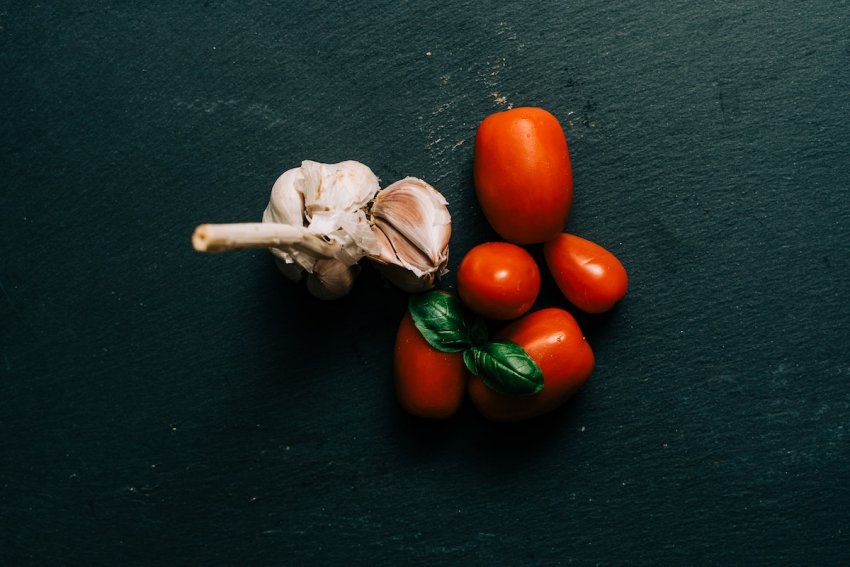 Our Spotify playlist is updated every Friday with ten new songs by Canadian artists. The playlist features 50 tracks total from a wide variety of genres including country, rap, indie rock and more. Give our playlist a follow or listen below!