You know what they say: Sun's out, bluetooth-capable speakers out!
Whether or not that's actually what they say, you best believe we are spending most of our time outside now that it is officially summer. Whether we're barbecuing, or topping up our glass with some more sangria ('tis the season), we're making sure that our Spotify playlist is just as fresh as what we're cooking.
From a charming new single from Manitoba's Jade Turner to a true summer bop by Caveboy lead singer Mint Simon, here are 10 new songs we are loving this week.
Alee - Ex-Girlfriend
Leave it to Alee to deliver the perfect country-pop tune just in time for the summer. After just one listen "Ex-Girlfriend" gets stuck in your head and will have you singing along in no time.
The Fretless and Celeigh Cardinal - Earthly Days
Beautifully dreamy, "Earthly Days" is a perfect tune to embrace while laying down and soaking up the summer sunshine. The Fretless offers up a beautiful string arrangement and a great production in general while Celeigh Cardinal's voice undeniably takes centre stage.
HAVS - IMRLY
This short and sweet tune by Winnipeg's HAVS is a bit of a departure from her regular slow jam-type vibe. "IMRLY" stands for "I must really like you", which the pop singer spells out lyrically in a funky, staccato-like chorus.
Jade Turner - Somehow Someone
Jade Turner's latest release is equal parts heartfelt and catchy. "Somehow Someone" is all about finding love and how things in life are meant to be.
Every time the guitar kicks in at the start of the chorus, we find ourselves more and more hooked on this song.
JESSIA - I Should Quit
After exploding in popularity via TikTok, Vancouver pop singer JESSIA seems poised for stardom. Her recently released single "I Should Quit" is approaching 1,000,000 streams on Spotify and it's easy to see why with its clever lyrics and earworm-y melody.
Mint Simon - Some of Everything
There's much to love about Mint Simon's new single "Some of Everything". Tackling the idea of gender identity and fluidity through a dynamic and upbeat alt-pop song, the Montreal-based singer commands your attention from start to finish.
Raine Hamilton - Love Has Come For Me
With a unique tone that's amplified by violin, double bass and cello, Raine Hamilton has a musical approach that stands out from the pack. "Love Has Come For Me" is a happy tune that radiates self love.
"I want to release this song during Pride month as an offering to the queer folks out there, looking for an anthem of self love," said the singer in the song's announcement.
Tania Joy - Who I Am
You know we are always excited to hear a brand new song from Ontario's Tania Joy and "Who I Am" is certainly no exception. With a subject matter of recognizing one's own fears and working through them to find acceptance with one's self, it's an easy tune to relate to.
Resilience is a wonderful character trait to possess and we think you'll have more of it after listening to this inspiring track.
Terez - Cake
You know we can't pass up a song that offers some food-related undertones. Terez is serving up some vengeful, lyrical sweets her new song "Cake" and we are here for it.
If you in need a breakup anthem, this is it!
Tyller Gummersall and Twin Kennedy - Right Side of the Dirt
The artful fiddling and soft harmonies of Canadian-born duo Twin Kennedy along with cowboy Tyller Gummersall's gritty vocals is a match made in old school country heaven on "Right Side of the Dirt".
Follow our Dinner Party playlist on Spotify!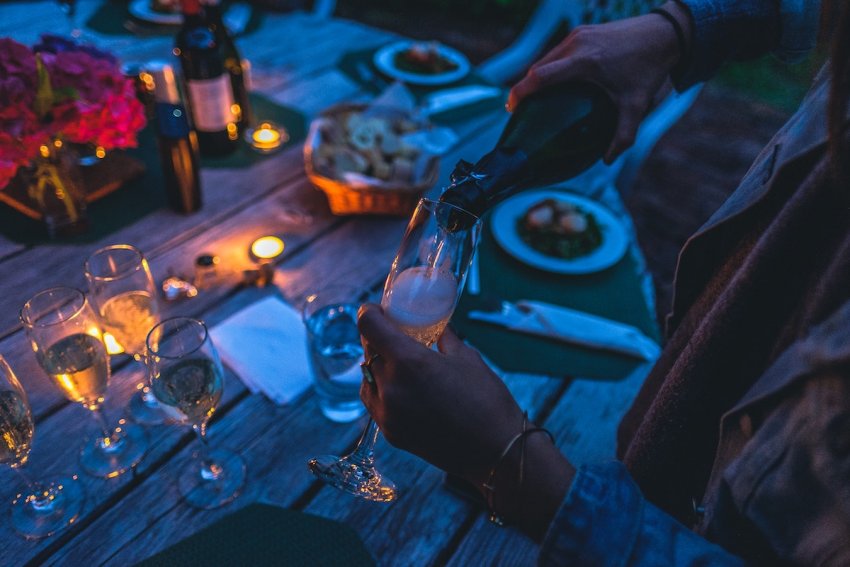 Now that the pandemic is petering out and we're allowed to entertain friends and family again, we've given our playlist a name change. Make sure to check out the full Eat North's Dinner Party playlist on Spotify to discover some amazing Canadian musicians. Updated weekly, our playlist features music from a wide variety of genres like alt-pop, R&B, soul, country and more.