The worst part about running a pop-up restaurant across three provinces and four cities over the course of ten days, give or take, isn't the months of preparations that go into it. It's also not the long days of driving hundreds of kilometres, setting up, taking down and (occasionally) late nights unwinding. For me, it's the pile of receipts and invoices that we accrue over such a short amount of time.
A cumbersome reminder of the hectic, but amazing adventure that was our 2019 Prairie Grid Dinner Series.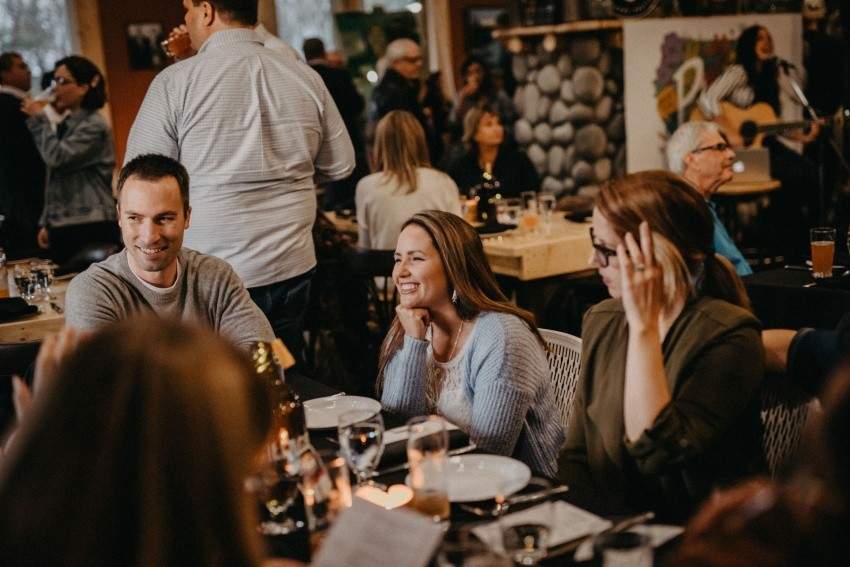 So, here I am, taking a break from the filing to think about all of the individuals who gave us their time, skills and creativity to make our third annual travelling pop-up restaurant memorable for both diners and road crew alike.
Many thanks to...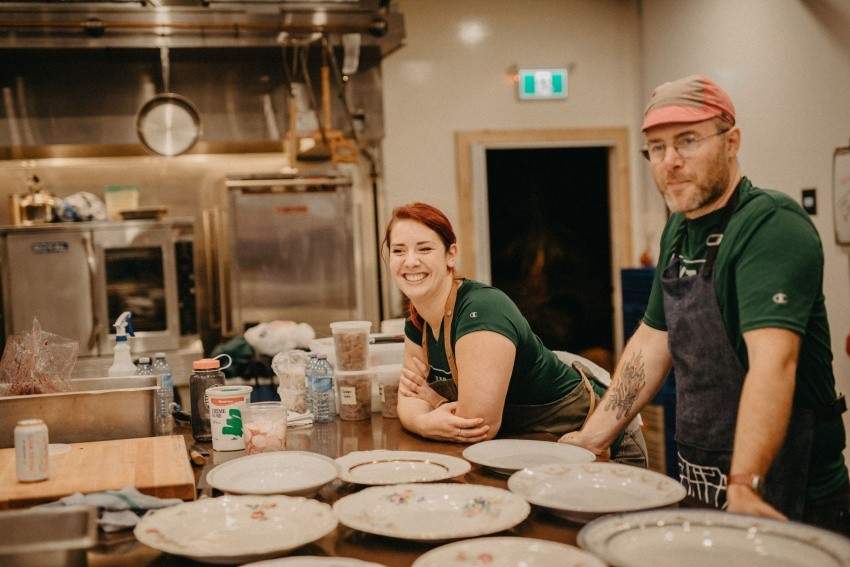 Chefs Chris Gama (Clementine, Winnipeg), Katelin Bland (Lulu Bar, Bridgette Bar, Calgary), Bryn Rawlyk (The Night Oven and Darkside Donuts, Saskatoon), Scott Redekopp (Yellow Door Bistro, Calgary) and Christine Sandford (Biera, Edmonton), as well as Beth Rogers and Thayne Robstad (Hearth Restaurant, Saskatoon) for lending a hand in Saskatoon and joining us (Thayne) as a pinch-hitter for the final dinner in Winnipeg.
It's never easy leaving your restaurant for any period of time, let alone a week and a half, so we appreciate you believing in our project enough to do so. Watching you all bond over the course of Prairie Grid was just as rewarding as watching the people enjoy the food you created for them during the four dinners.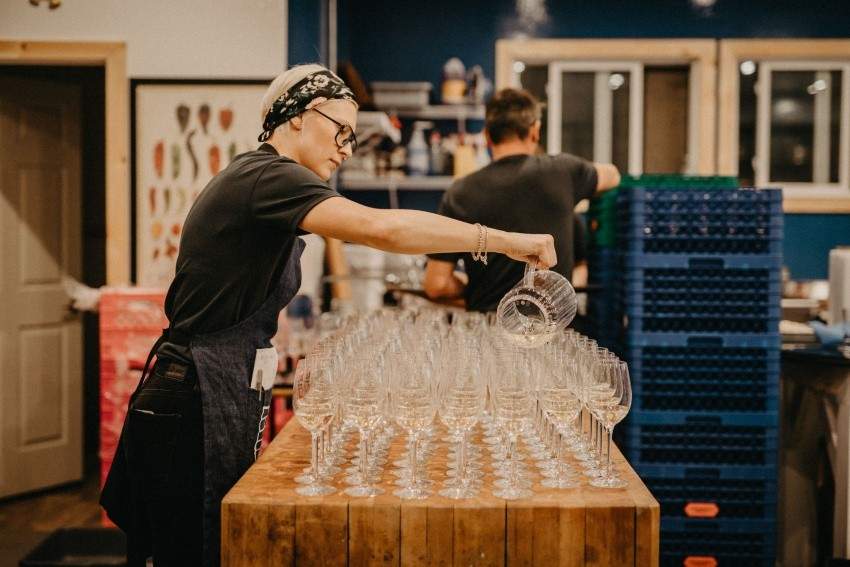 To our FOH manager on the road, Annie Hansen, thank you for your willingness to adapt to any situation and keeping a sunny disposition throughout, even on the days that were more than challenging!
The Prairie Grid Dinner Series: Innovation creatives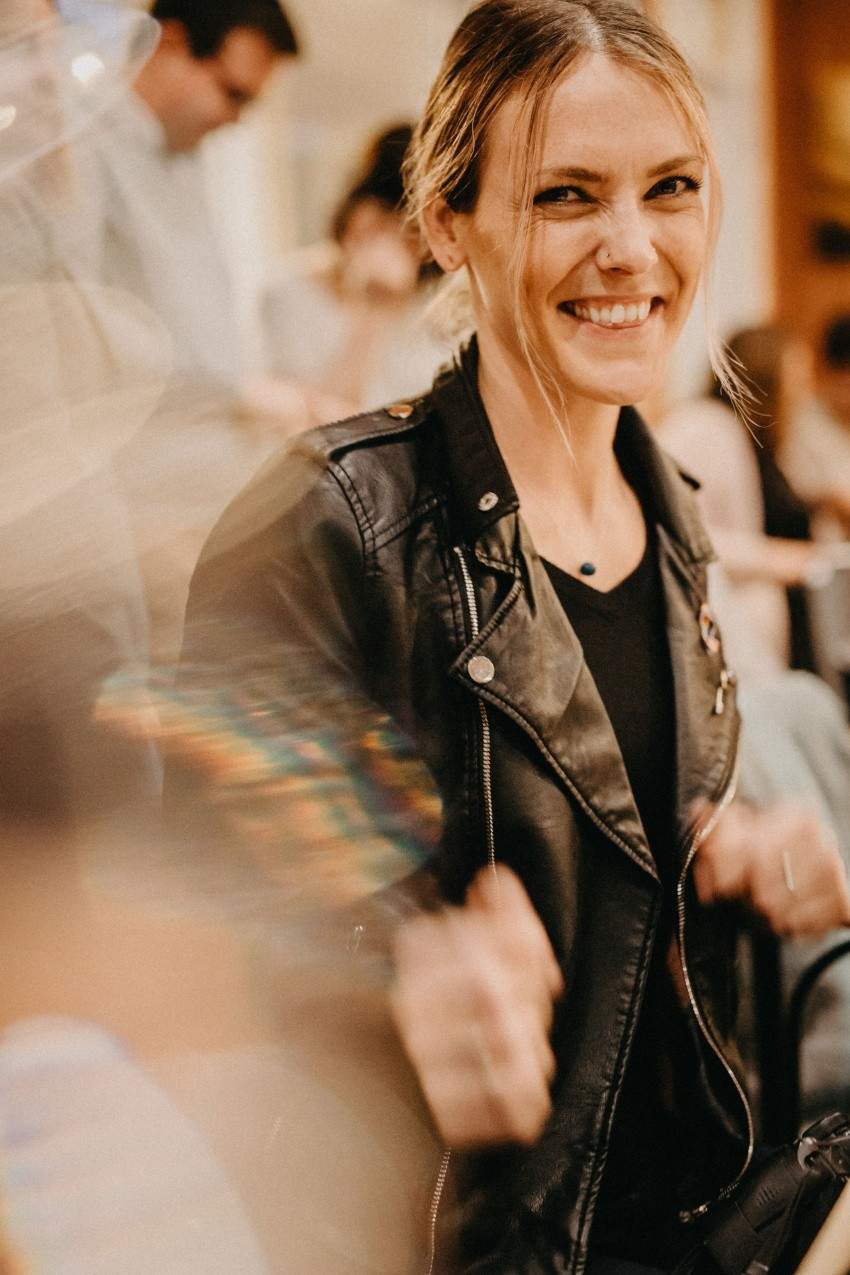 Laurie Brown (aprons and fibre art piece), Synonym Art Consultation and Jan Castillo ("Proud to be Prairie" illustrated artwork), Cheryl Arkison (prairie landscape quilts) Caitlin Power (Prairie Grid server slim packs), Caitlin Quinn of Eau Claire Distillery (Prairie Grid botanical gin), Nicole Fewell of Porter's Tonic (sour cherry tonic syrup), Jenn McCurry (Pepo Ceramics), Polar Peak Construction (plexiglass frames), Living Sky Winery and Black Fox Farm & Distillery (Mingle sparkling beverage), photographers Ingrid Kuenzel and Erin Crooks and musicians Devin Cooper, Ellen Doty, Shantaia and Daniel Péloquin-Hopfner.
Much like how a restaurant would lack soul if it was only serving food in a sterile white room, you helped bring our pop-up to life with your artwork, designs, unique libations and sounds. Our dinners are nothing without these beautiful elements.
The Prairie Grid Dinner Series: Innovation road crew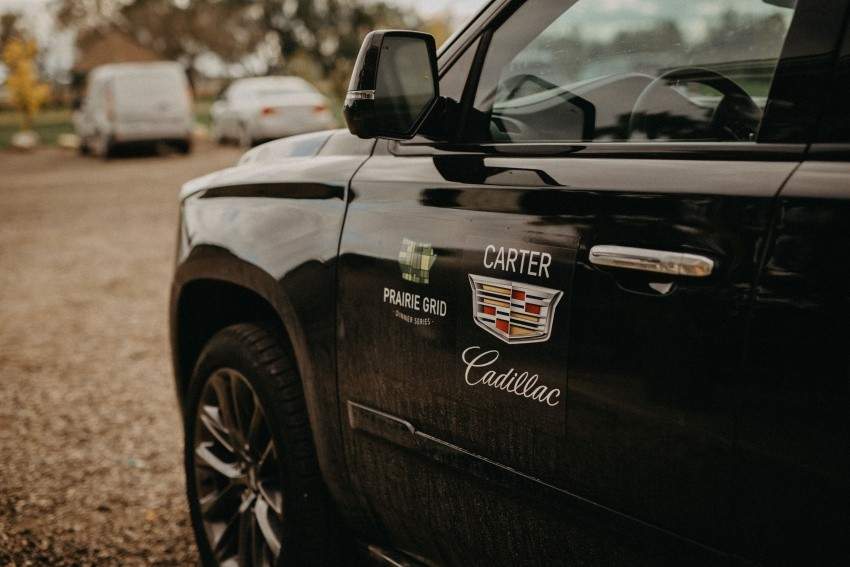 Cat Ditto (event coordinator), Daniel Ball (social media, assistant event coordinator), Amber Gibson (writer-in-residence) and Carmen Cheng (writer-in-residence). From back-end logistics to last minute errands and capturing the story of Prairie Grid through social media and writing, saying that there was never a dull moment while executing our four dinners is definitely an understatement!
The Prairie Grid Dinner Series: Innovation sponsors: Carter Cadillac, Village Brewery, Calgary Produce Marketing Association and Google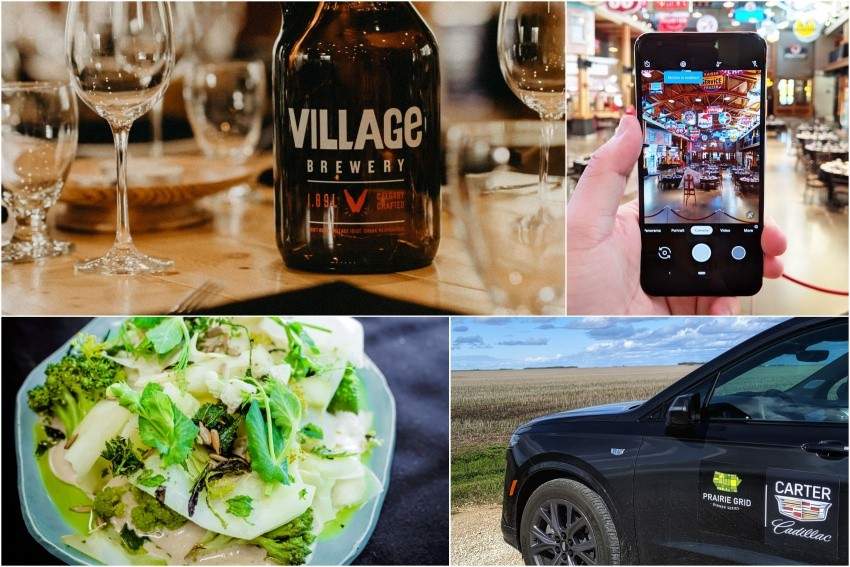 It simply would not be possible to bring our vision to fruition without working with partners who believe in our initiative and help us see it through to the happy completion.
Carter Cadillac, providing us with a transport fleet to get our team from point A to B to C to D and back again is absolutely amazing. Nothing makes a long drive more enjoyable than sitting in a Cadillac XT6 or an Escalade and a bright blue Prairie sky.
Village Brewery, helping us commission musicians and visual artists in addition to letting us debut your new Gardener beer was exciting for the Prairie Grid team and attendees alike. Beer brewed with carrots... Who knew?
Calgary Produce Marketing Association, in addition to helping us contract our server apparel, connecting our chefs with a variety of vegetable producers across the Prairies helped our vegetable-forward dishes shine in Calgary, Edmonton, Saskatoon and Winnipeg. There are so many fantastic growers in the Prairie region, thank you for supporting them.
Google, as mobile technology becomes increasingly more important for a small business, especially one that focuses on food and drink, being able to use an array of Google Pixel 3 phones as well as the Google Nest Hubs to encourage heightened interactions between guests and their dinners was an amazing opportunity. Is there a phone that takes better pictures of food than a Pixel? Highly doubtful.
We're looking forward to the new Google item(s?) debuting on October 15 too!
The Prairie Grid Dinner Series: Innovation guests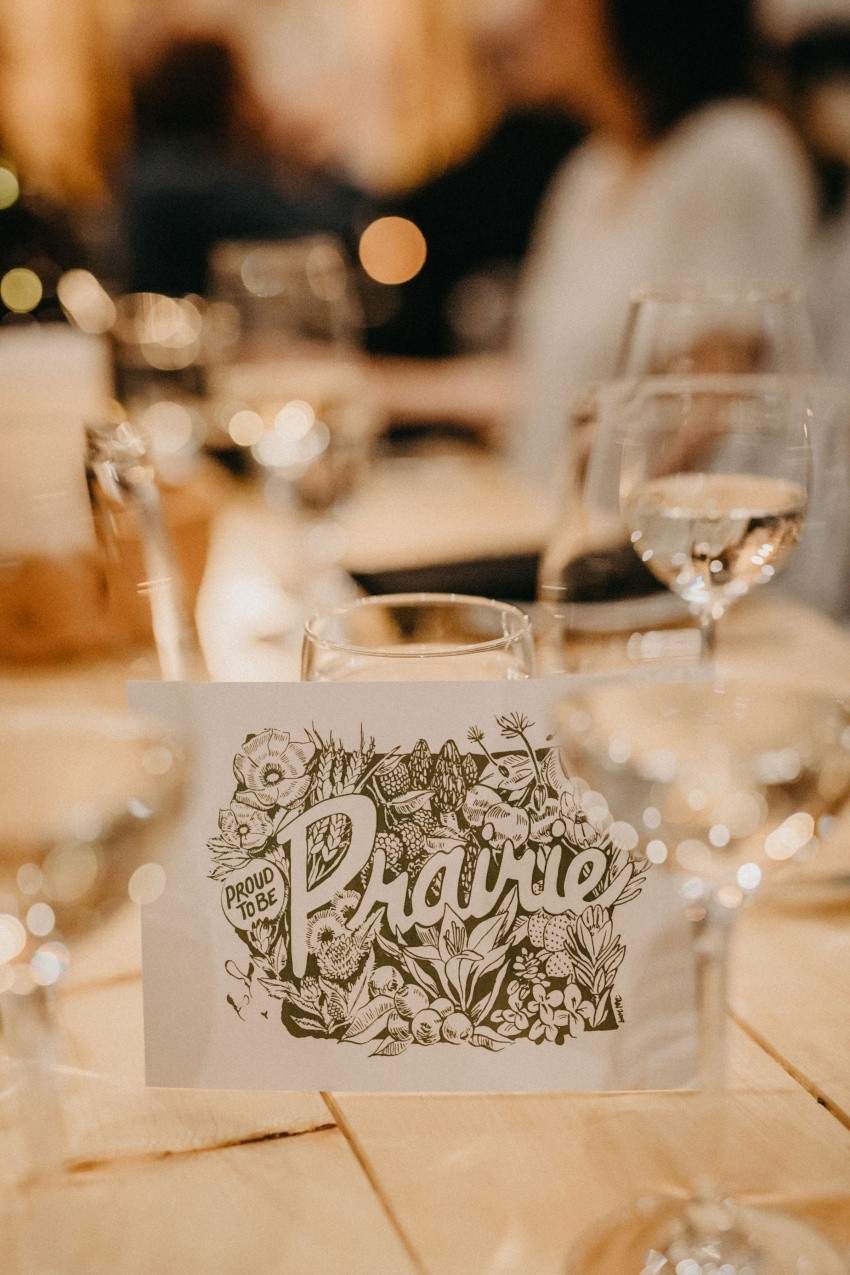 We wouldn't be in our third year of this ambitious pop-up if it wasn't for people showing up to each dinner. Thank you for coming to experience our dinners and hopefully learning a little bit more about the Prairies while you're enjoying the collaborative efforts of some of the region's top culinary and creative talents.
With that, it's time to take a break and enjoy some much needed downtime after what is a rewarding, but equally exhausting adventure.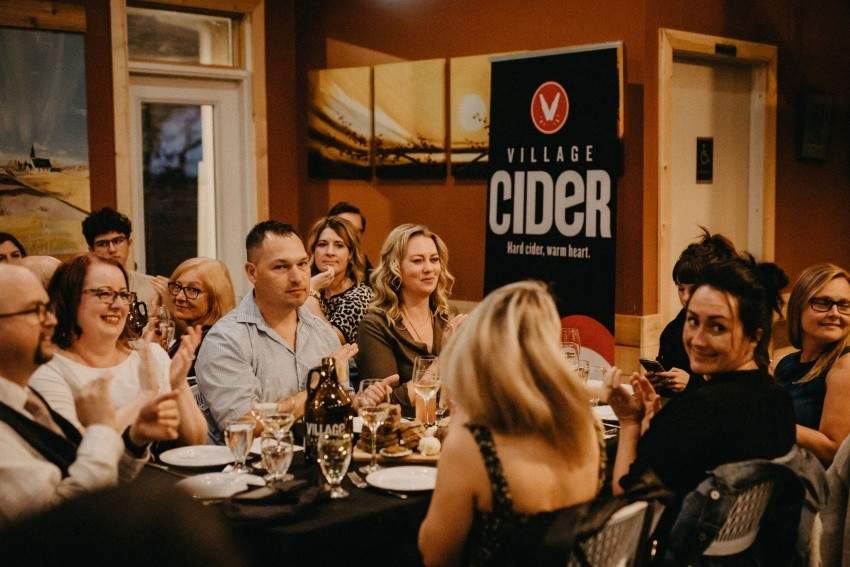 If you missed some of the action from our 2019 Prairie Grid Dinner Series, you can catch up on it all with Amber Gibson and Carmen Cheng's colourful recaps below.
Until next year, my friends, and don't forget to stay #proudtobeprairie too.