Oh, Canada. We're having a bit of a craft beer revolution, aren't we? There are small breweries popping up all over the place, each offering a variety of brews to tickle our tastebuds, and we're game for it. Bring 'em on! We are more than game.
The nice thing about microbreweries is the connection with our land and communities. No matter how picky you are, there is an IPA, a porter or an ale waiting to impress you.
In the name of all things refreshing and beer, here are 10 Canadian craft breweries that you need to drink from.
Tofino Brewing Co. (Tofino, BC)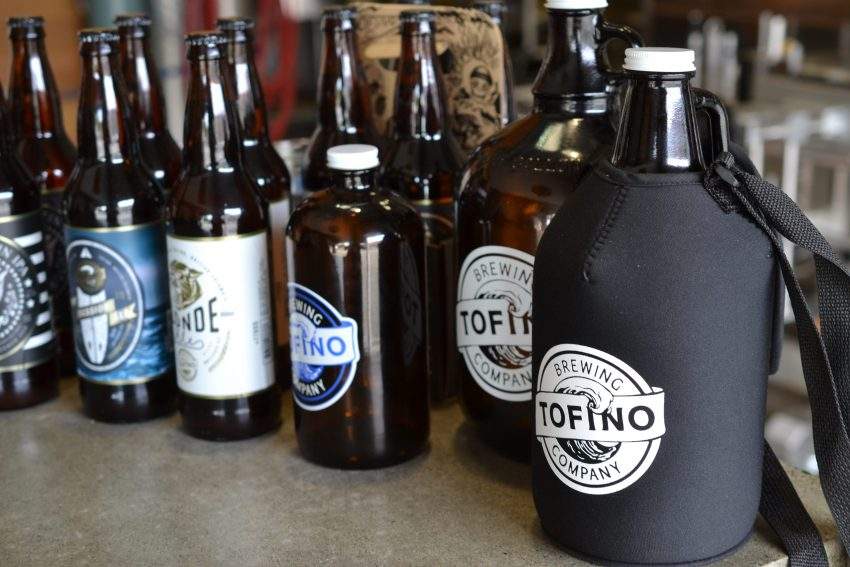 The Tofino Brew Co., based out of Vancouver Island, is everything one would expect. It's cool, it's West Coast, and it's made for surfers and wilderness folk of all sorts. Okay, that's not exactly true, but when you drink this shit, you automatically feel way cooler than when you're not drinking it. Its Tuff Session Ale (come on, look at the name. It's tough!) is made with Pacific NW hops, and has a medium body with a clean dry finish. Plus, it's available year round, so you can keep up your cool surfer persona during all seasons. Its beers
Are you a person who tends to think outside the box? Try Tofino's Kelp Stout. Because, you know, why not have a beer that tastes like umami?
Brassneck Brewery (Vancouver, BC)
Opened in October 2013, Brassneck is relatively new to the scene, but it already has some loyal followers in Vancouver. There's no distribution outside the brewery, but it offers to-go growlers and in-house pints, so it pretty much has its bases covered for locals. The Passive Aggressive Dry Hopped pale ale is a favourite of Vancouverites, though the flights of four six-ounce brews are an obvious fave of visitors. Try the brews, then bring your top picks home in growlers. It's a win-win.
There's no arguing that B.C. has long been the mecca of craft brewing in our beer-crazed country, but things, they are a-changin'. Let's head east, shall we?
Last Best Brewing & Distilling (Calgary, AB)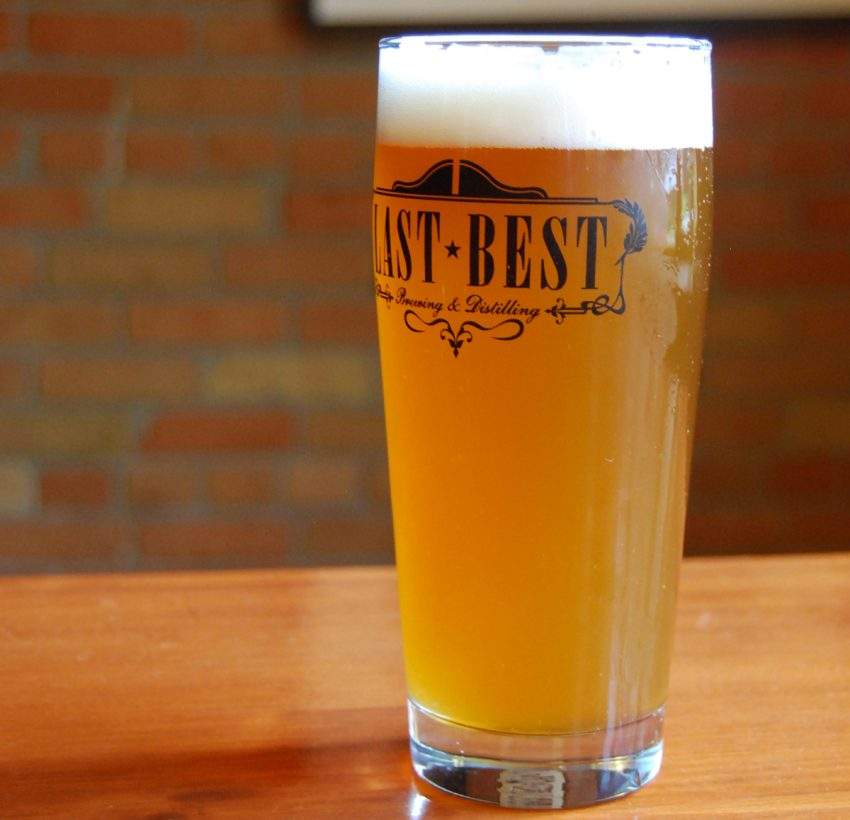 A new addition to Bear Hill Brewing Company, Last Best Brewing will be opening in Calgary's Beltline area. Until then, you can get your hands on a pint of its porter, IPA and Show Pony pale ale at some of the best brew pubs in the city, like National and Craft. The porter may look intimidating, but its softness and chocolatey notes make it a brew you can drink multiple pints of in one night.
Village Brewery (Calgary, AB)
In its second year of business, this Calgary brewery is known just as much for its community involvement as it is for its beer. It has a handful of brews, including the Village Gardener, a community-involved ale with ingredients sourced from throughout Calgary (local hops, honey, barley, wheat, and lavender). So sweet, isn't it? Now let's all hold hands and have a pint!
Paddock Wood Brewery (Saskatoon, SK)
Paddock Wood was Saskatchewan's first microbrewery, and the self-proclaimed "indie beer" of Canada. It has seven regular brews and a ton of seasonal varieties, not to mention even more exclusive brews at their brewpub, The Woods Alehouse in downtown Saskatoon. So, there's no doubt that it's got a beer on hand for every taste. Basically, it's the place to go if you're in Saskatchewan and you fancy yourself a growler or two of some no-bullshit beer.
Half Pints Brewing Co. (Winnipeg, MB)
If there's one Canadian craft brewery to seek out solely for its name, it's Half Pints. Not only is it oh-so clever, but its beer is really kick-ass. The Little Scrapper IPA is arguably one of the best IPAs around, which is not surprising, as the brewers are self-proclaimed hopheads. Even more impressive is that Half Pints is the only craft brewery in Manitoba. Where there's a will (or, a couple of beer-loving, hop-head kids with a little determination), there's a way.
Cool Beer Brewing Co. (Toronto, ON)
You guys, it's called Cool Beer. Do we really have to elaborate? Okay we'll elaborate a little bit. Its most well-known brew is the Millennium Buzz Hemp Beer, a North American-style amber lager. Did we mention it's a hemp-based brew that uses only the finest B.C. hemp [enter B.C. pot-related joke here], Alberta malt, and German hops? Not only has this beer won numerous awards, but it's one of a kind, which makes this brewery worthy of a visit.
Garrison Brewing (Halifax, NS)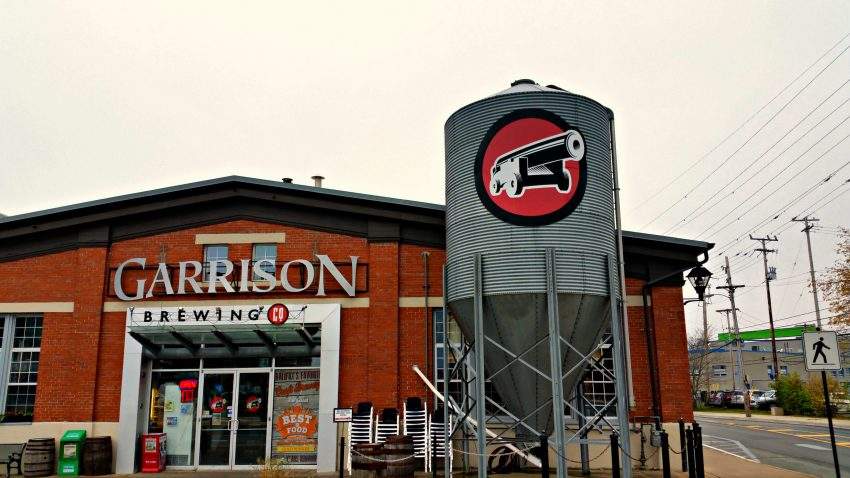 Garrison first came about in 1997 when it introduced craft beer to Nova Scotia with its Irish Red ale. Now, it has seven year-round brews, including the original Irish Red ale, Tall Ship amber, Nut Brown ale, Hop Yard pale dry-hopped ale, Raspberry Wheat ale, an IPA, and an Unfiltered Imperial IPA. As Garrison is not inclined to do anything half-assed, it also brews an assortment of specialty and seasonal beers, collaborative products, a gluten-free Blonde Ale, and four craft sodas. There's a mouthful, eh? A delicious, delicious mouthful.
YellowBelly Brewery (St. John's, NFLD)
YellowBelly is situated in a building originally constructed in 1725, one of the oldest buildings in North America. It's also where the Great Fire of 1892 was finally extinguished, making it the most bad-ass brewery in the country. Wait. It gets better.
YellowBelly's brewmaster, Liam McKenna, is serious business. He hails from Scotland, is a trained microbiologist, and made beer in Dublin that was so good it pissed Guinness off to the point that it paid local pubs not to stock it. Do we really need to tell you more? Okay, we will. It has four regular brews on hand: the Fighting Irish Red, St. John's stout, Wexford Wheat, and YellowBelly pale ale, along with a handful of seasonal beers. They're only available at the brewery and at select Newfoundland liquor stores, so we're pretty sure a trip out East is in order.
Microbrasserie à l'abri de la Tempête (Magdalen Islands, QC)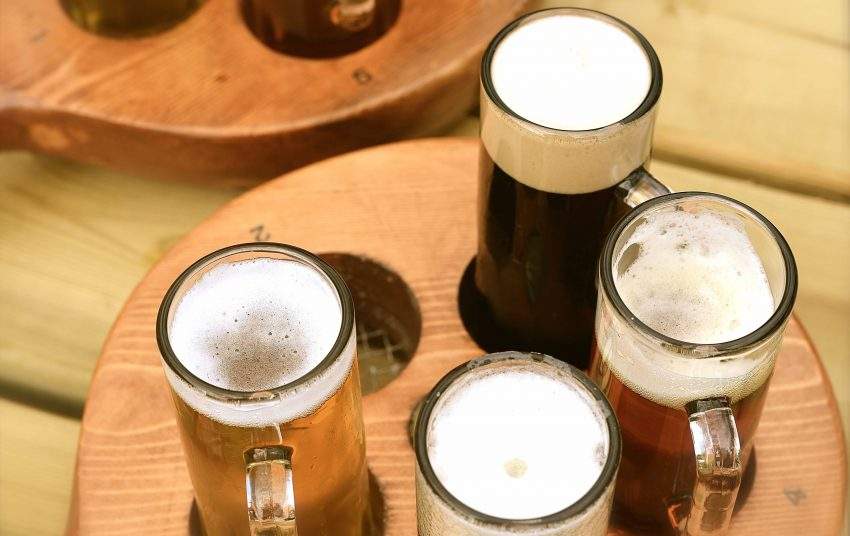 Located just steps from the beach is Microbrasserie à l'abri de la Tempête, a small French brewery that makes just a handful of beers, but makes them well. The ingredients used include locally malted barley, fresh flowers, marine algae, and herbs, giving each brew a distinctly local flavour.
A couple of the most popular varieties are Écume, a rustic lager with light salt and vegetable notes, and La TerreFerme, an amber beer rich with a hoppy, floral aroma and flavour. It's worth the journey to these remote islands just for the beer.